Alternative Histories: fala atelier on Louis Kahn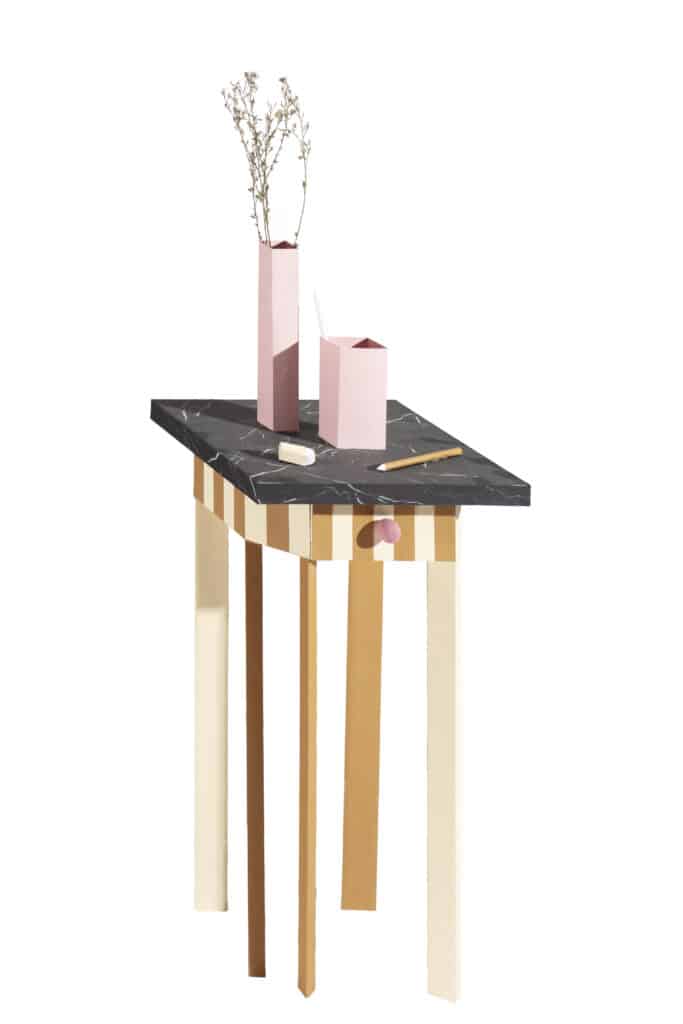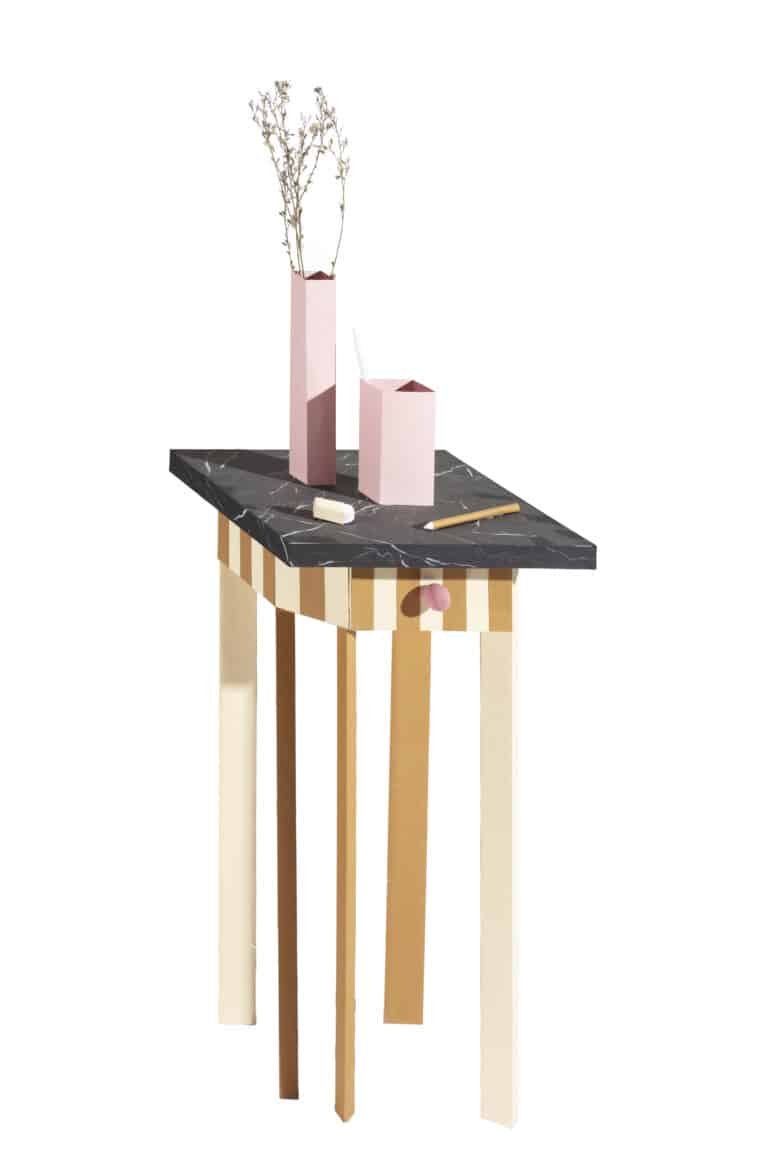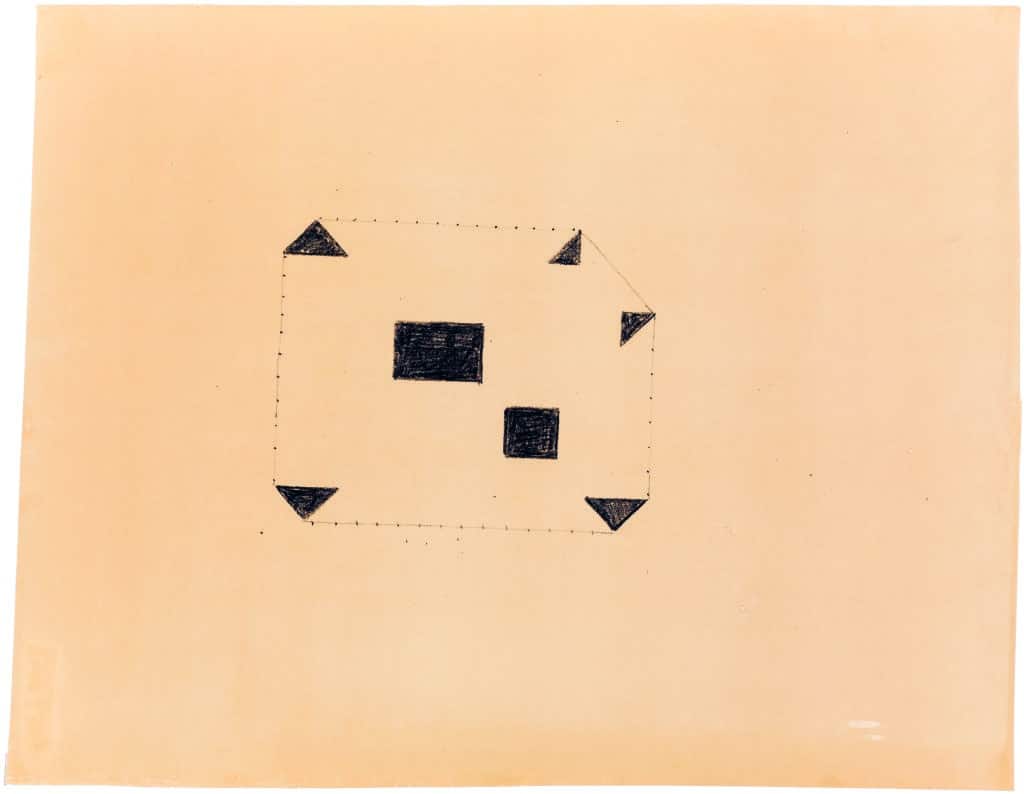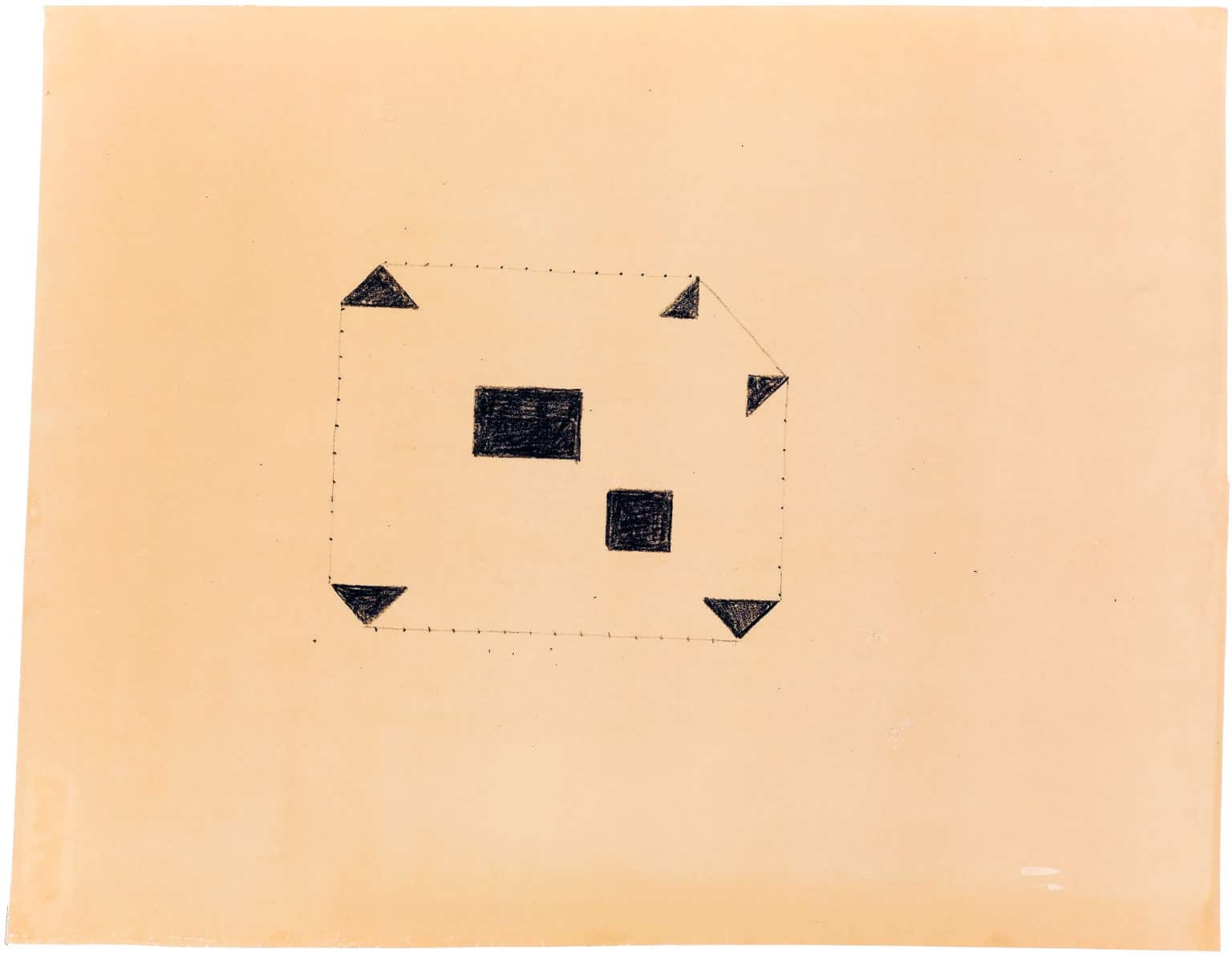 Supreme efficiency. For the cost of one millimetre of pencil lead, a few careful shapes define the volume, its load-bearing structure, the metrics of the facades and the distinction between services and open areas.
We thought five pillars would be enough, and that the rhythm of the elevations would benefit from alternating essences of wood. Faux marble ends the composition, crowned by a small vase, and a pencil holder.
– fala atelier