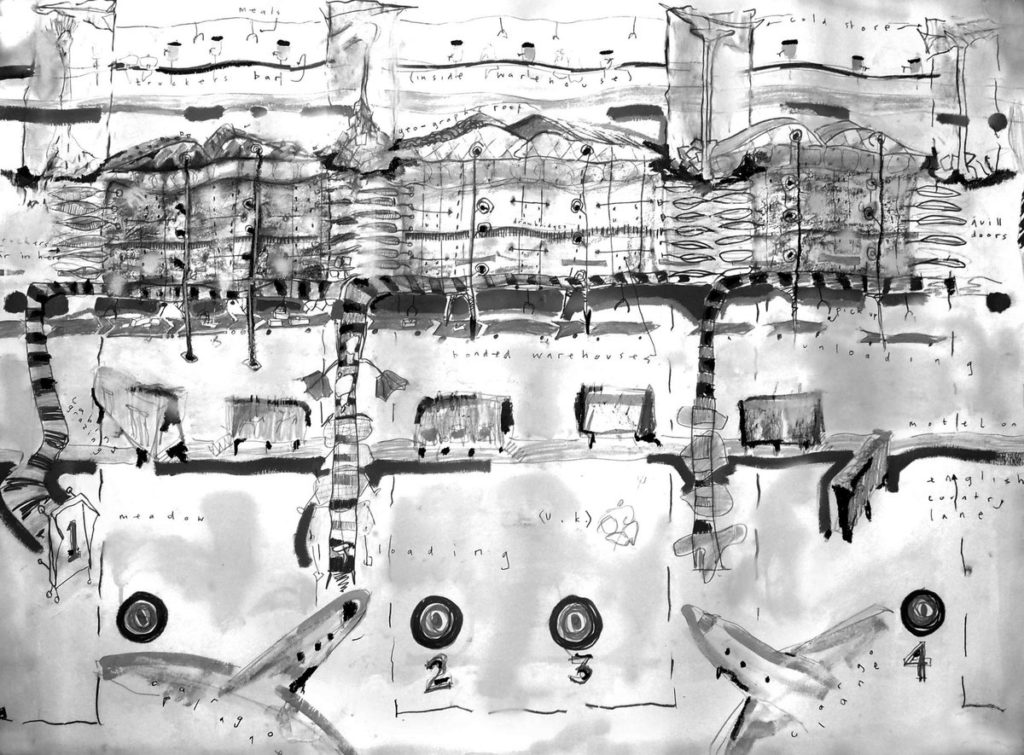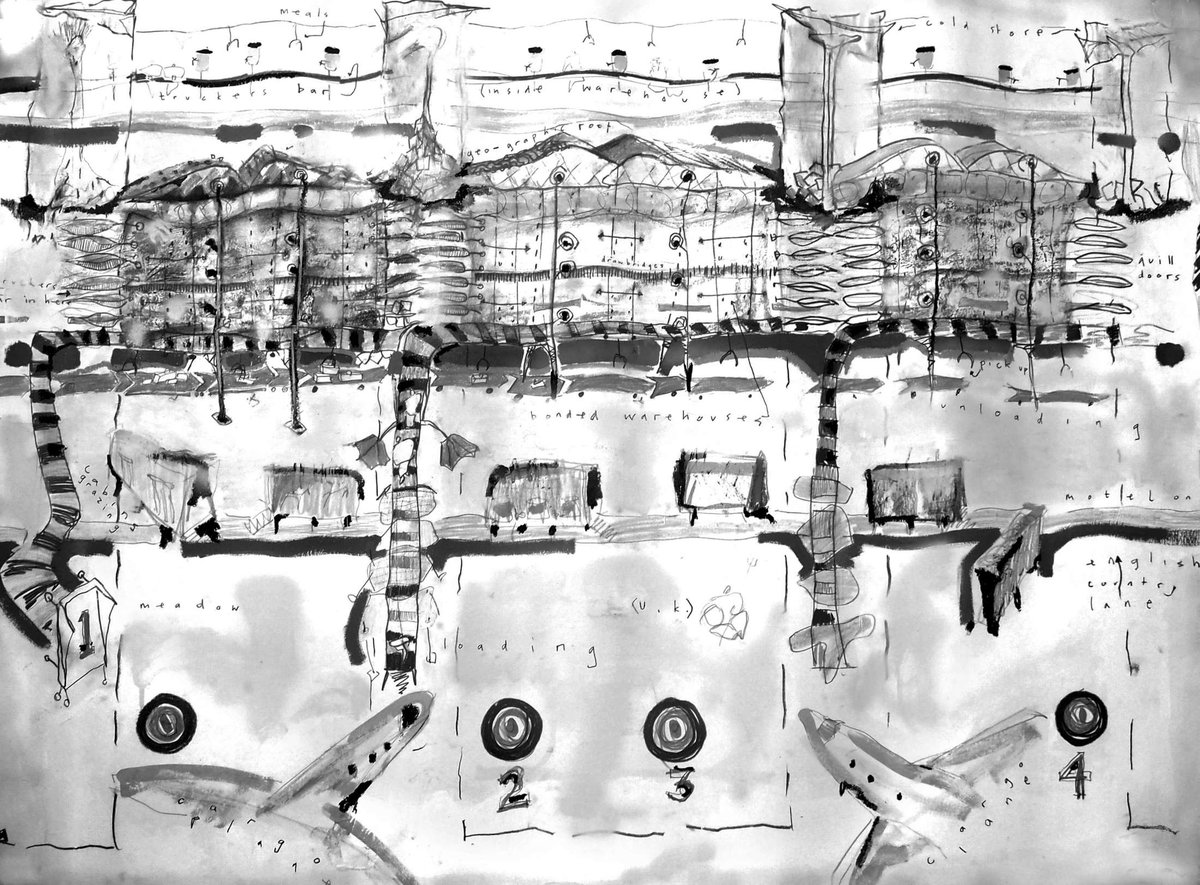 These drawings from 1987 formed part of NATØ's Heathrow Airport project, exhibited in The British Edge show at the ICA Boston, USA, in the same year.
The proposal (in the first drawing) shows an Arrivals landscape spectacularised by indoctrination booths: cricket, the NHS, weather, accents… In the middle distance (depicted in the second drawing) stands a Stately wareHome filled with national treasures awaiting export, its utility-grey garden delineated by landing lights and tarmac hahas.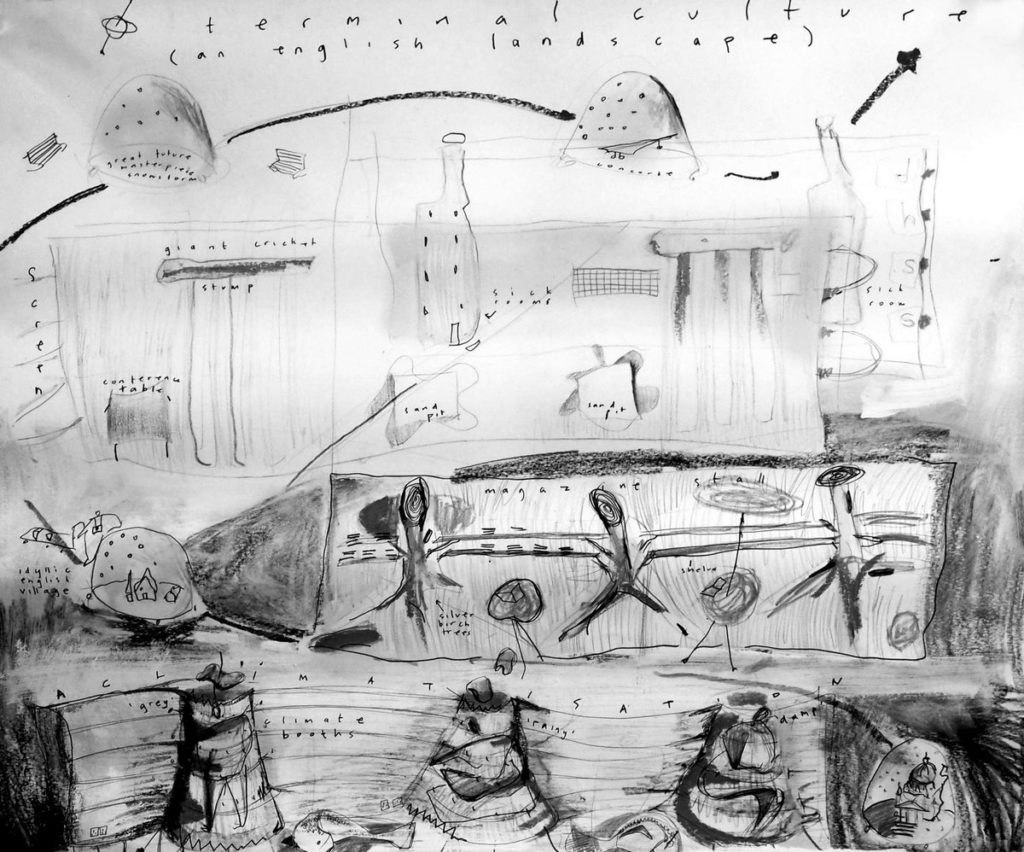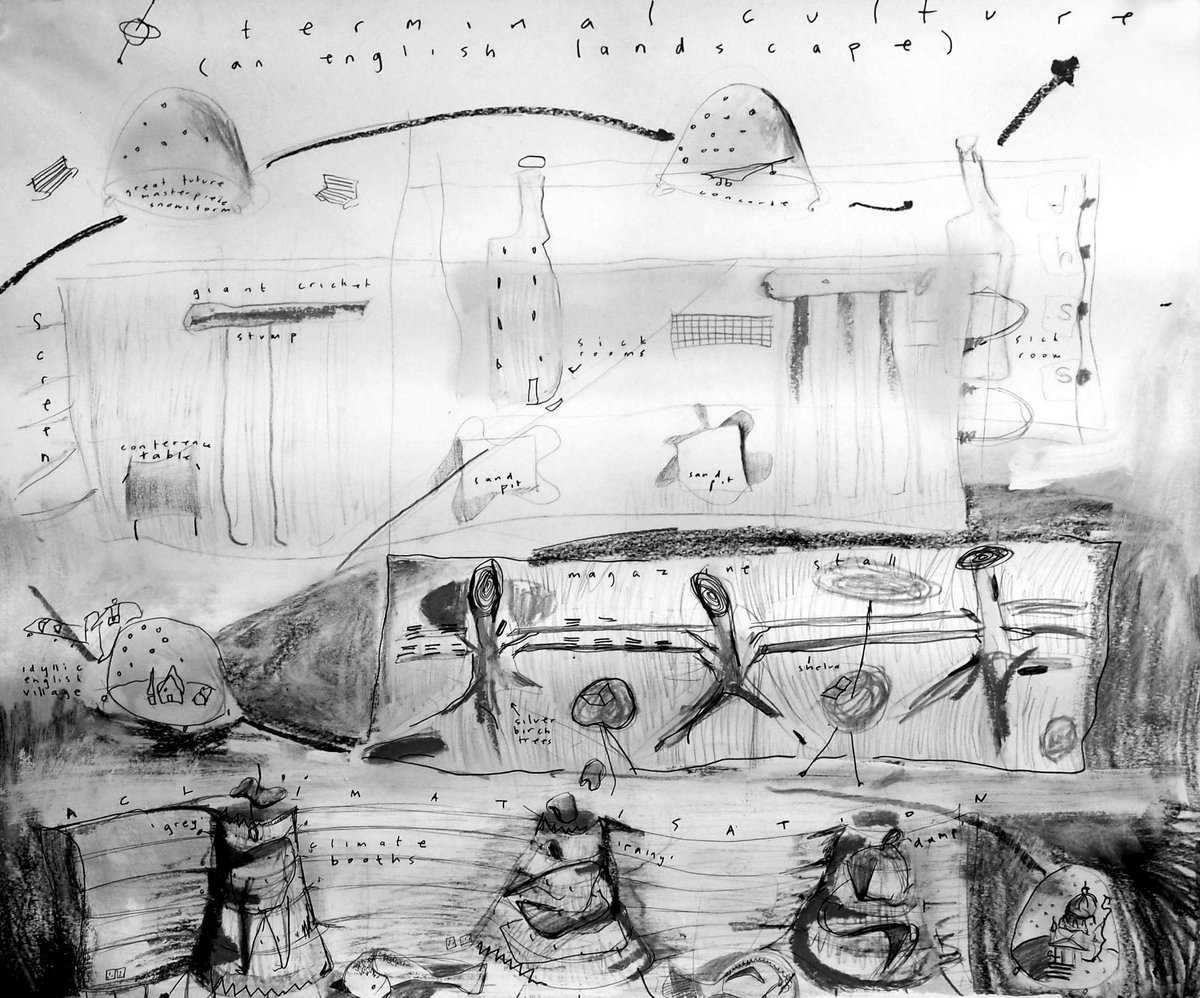 NATØ was a group formed in 1983 in the wake of an AA ruckus about what constituted a passable diploma project. The external examiners (who included James Stirling) initially failed all of Nigel Coates's Unit 10. We published an eponymous magazine and as a collective exhibited more than we built. NATØ's form-making, achieved by overlaying the as-found with new evidence of tangental narratives, is now arguably more remembered for its stylistic innovation than its anti-Thatcher political and social intent. A new book by Claire Jamieson, published this month, is hoped to redress this.