SHATWELL FARM OPEN DAY – 18 JUNE 2022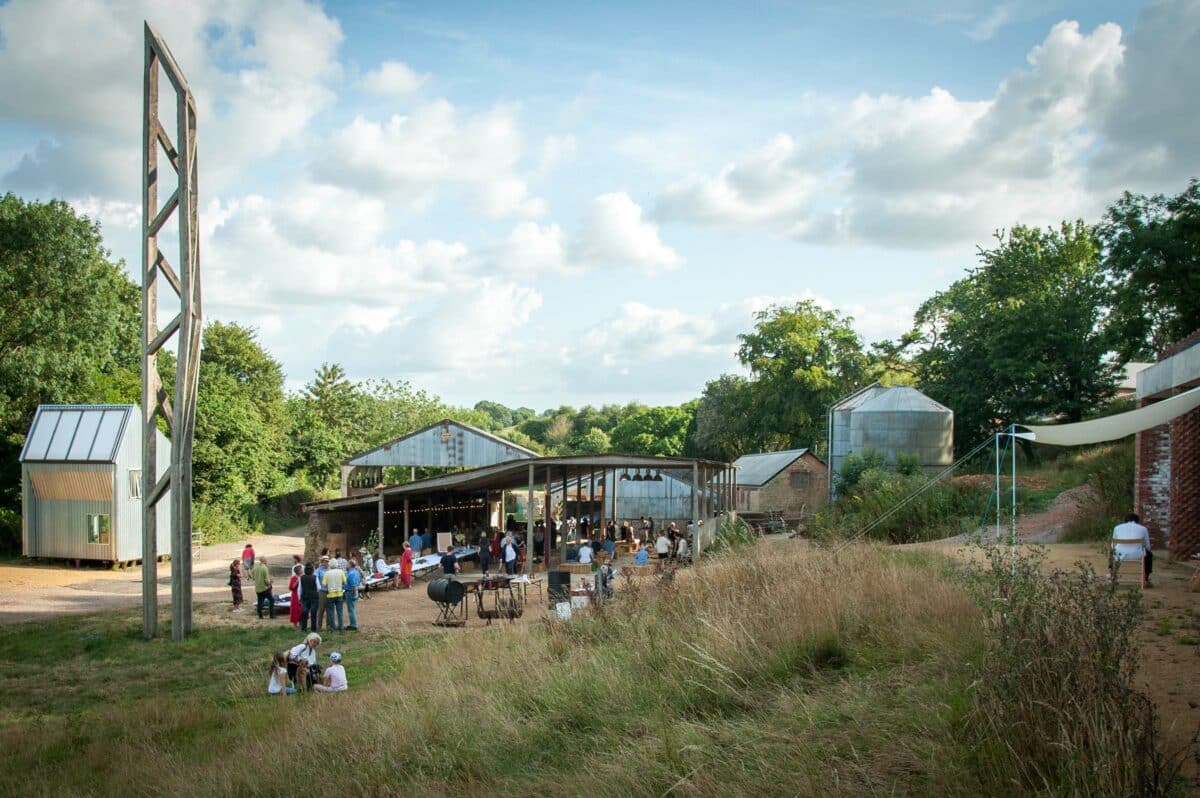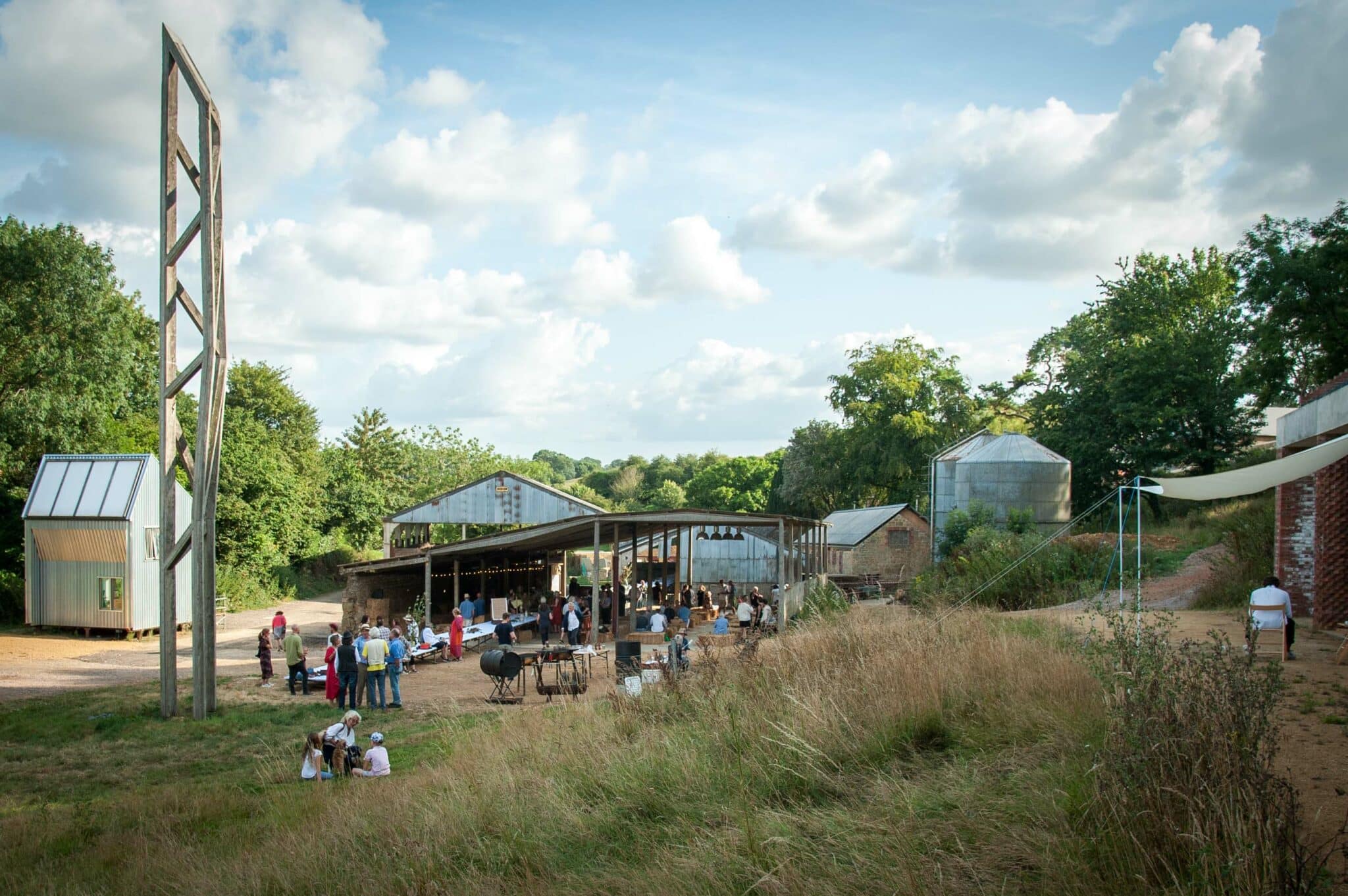 Drawing Matter is holding its annual Open Day on Saturday 18 June, 11am-7pm. Visitors will be invited to explore the site of Shatwell Farm, which includes completed buildings by Hugh Strange, Stephen Taylor, David Grandorge, and Skene Catling de la Pena architects, a conversion by Clancy Moore Architects, and a variety of interventions, including the columns by Álvaro Siza (commissioned 2014, for the Royal Academy, London, reinstalled at Shatwell 2017), and a wooden obelisk by Peter Smithson.
A programme of exhibitions and events has been organised for the Open Day with many artworks available to purchase. A site-specific immersive installation entitled 'Lapses' will be on show in the silo. A collaboration between artist Nicola Turner, and artist, poet, and dancer Claire Whistler, 'Lapses' combines Turner's sculptural forms with live movement, and music from a specially commissioned octobass (an extremely large and rare stringed instrument) played by Jim Blackburn. Nicola Turner's free-standing sculpture and preparatory drawings will also be on view in the upper floor of the Atcost barn.
An exhibition of new works by artist Matt Page including sculpture and works on paper will be on show in the Haybarn. In the Atcost barn, artist Sandra Porter will be showing drawings and prints made during and after her visits to Shatwell Farm amid the pandemic. And a new sculpture by Connor Vickery-Gearty will be unveiled onsite, which will complement his previously installed work between the Atcost barn and tractor shed. The Drawing Matter archive will be open, with selected works exhibited.
The Shatwell site is not in general open to the public; our Open Day is a once-a-year opportunity for visitors to come and explore. The exhibitions will also be open on Sunday 19 June from 12-5pm as well as by appointment only the week after.