Disappear Here: On Perspective and other kinds of space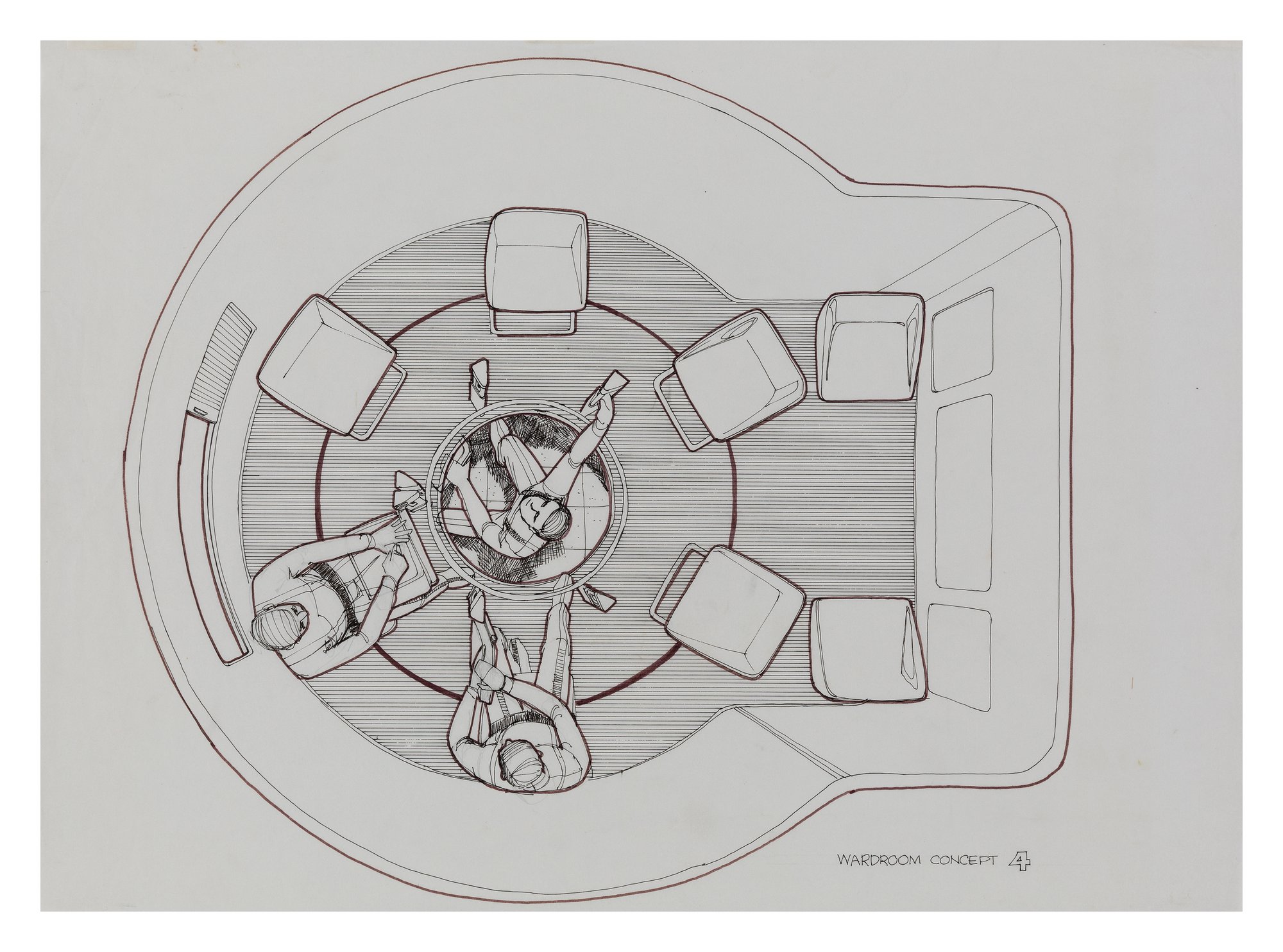 2 May – 7 October 2018, The Architecture Gallery, RIBA
Curated by Sam Jacob Studio
Proportion, distortion, geometry, distance, power, the infinite, the divine – perspective traverses truth and illusion, linking the disciplines of art, architecture and mathematics. For Disappear Here, the RIBA commissioned Sam Jacob Studio to explore how perspective drawing has been applied to the art of building for centuries and used as a tool to evoke illusory architectural spaces.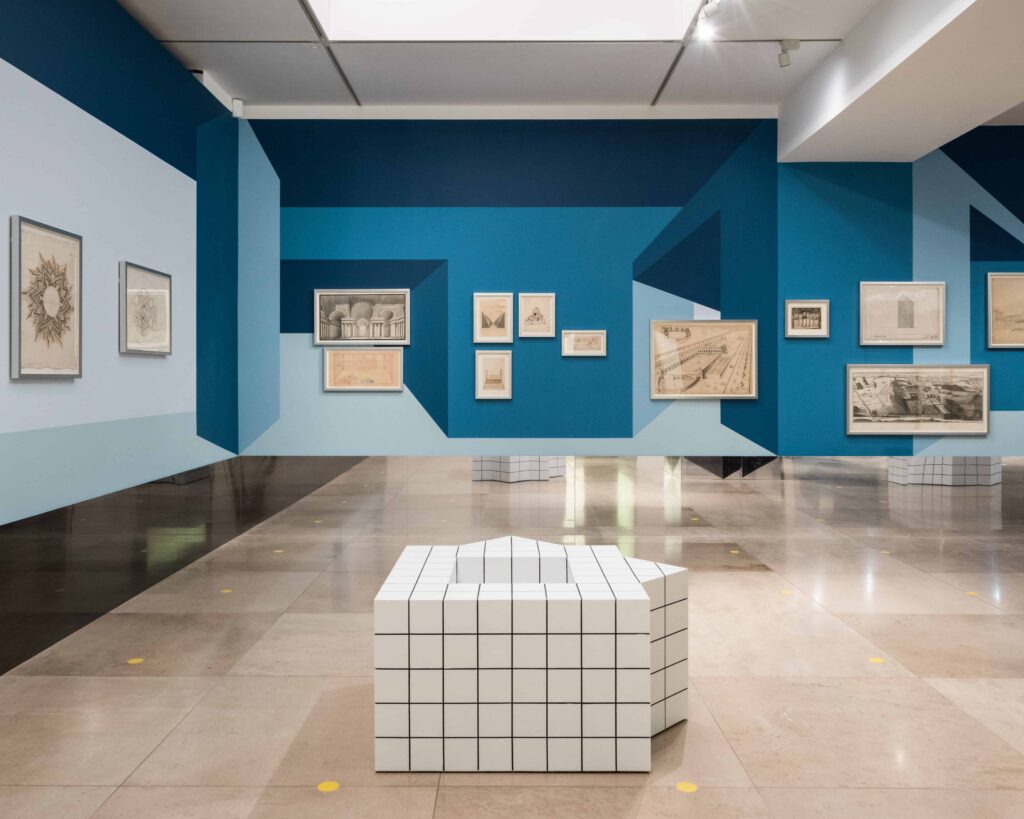 The Disappear Here installation included original drawings and early writings by some of the most talented designers in history. Visitors became active participants within the space where deceptive murals, playful architectural structures and a newly commissioned film traced the lineage of perspective from the Renaissance to present day. In a further twist, the system of perspective dictated how everything in the gallery was arranged. Speaking about the commission, Sam Jacob:
'Since its invention in the 15th century perspective has been a fundamental tool in the way we imagine space and design architecture. But perspective is also a kind of tyranny too, forcing its own logic onto the worlds we create. This commission gave us the opportunity to explore how perspective has not only been used to illustrate the world but also how it creates and organises the world. This continues the studio's longstanding interest in how ways of drawing shape the architecture we create. For this installation we wanted to create a space where visitors can experience the essentially illusory nature of perspective and question the making and breaking of rules.'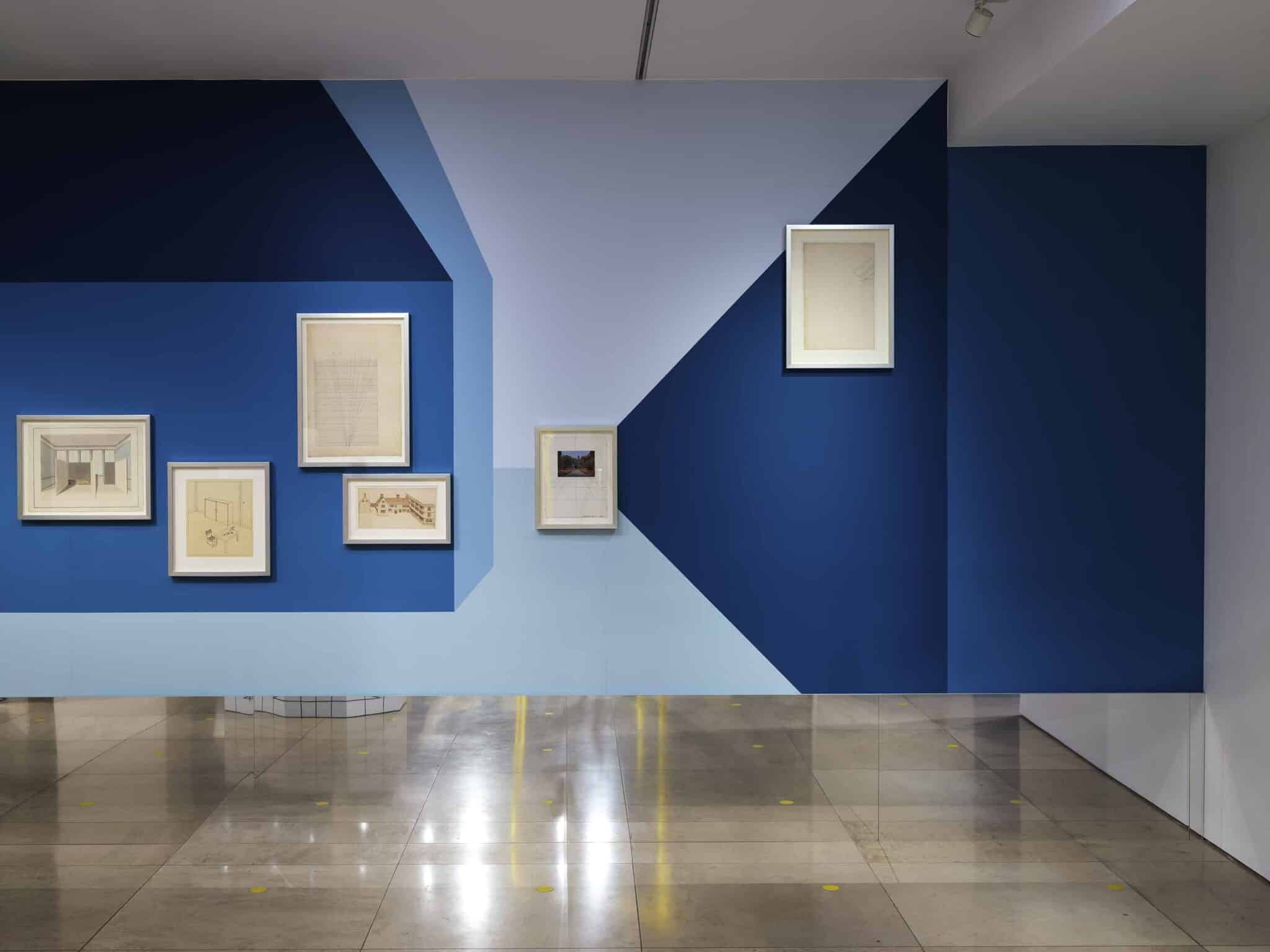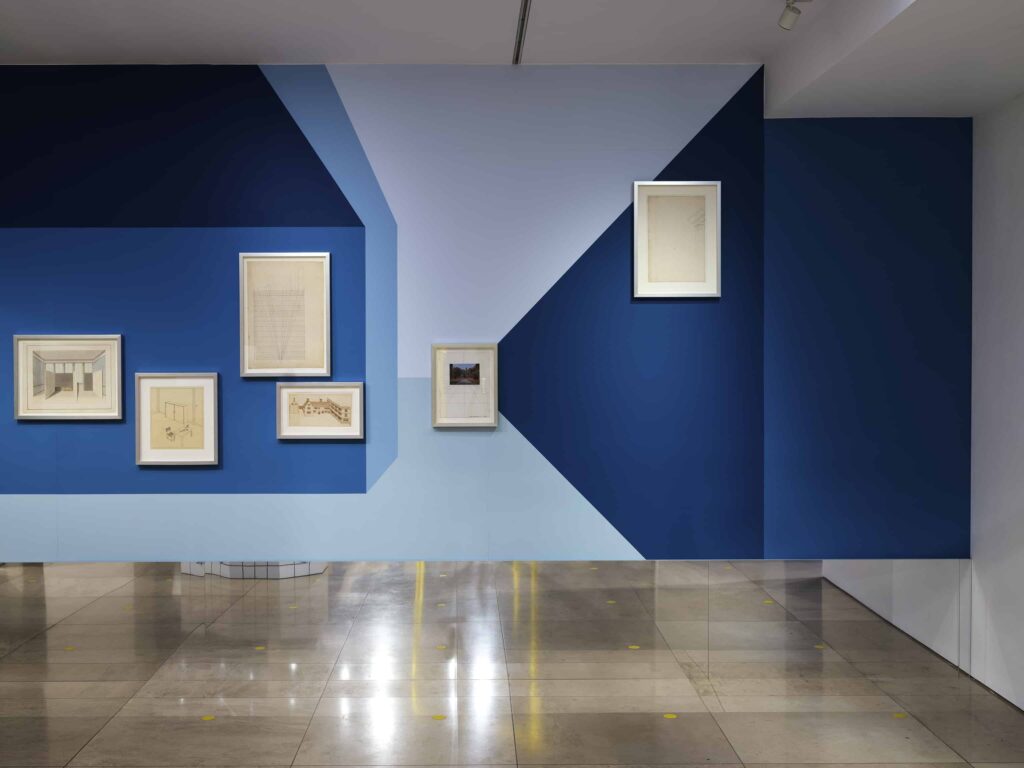 Sam Jacob Studio was invited by RIBA to draw on RIBA's historic collections for inspiration to create a site-specific installation. The Studio selected a diverse range of items, from rare books dating back to the Renaissance to contemporary works. Highlights varied from John Smythson's early 17th Century Jacobean designs to a colourful modern interior by Max Clendinning and from Sebastiano Serlio's architectural treatise Seven Books of Architecture to Etienne-Louis Boullee's intricately drawn perspectives of neo-classical buildings. Other original drawings on display included works by Andrea Palladio, Edwin Lutyens and William Talman. Additional material on loan from Drawing Matter included modern works from the radical Italian architecture firm Superstudio, French-born American industrial designer Raymond Loewy and British architect James Gowan.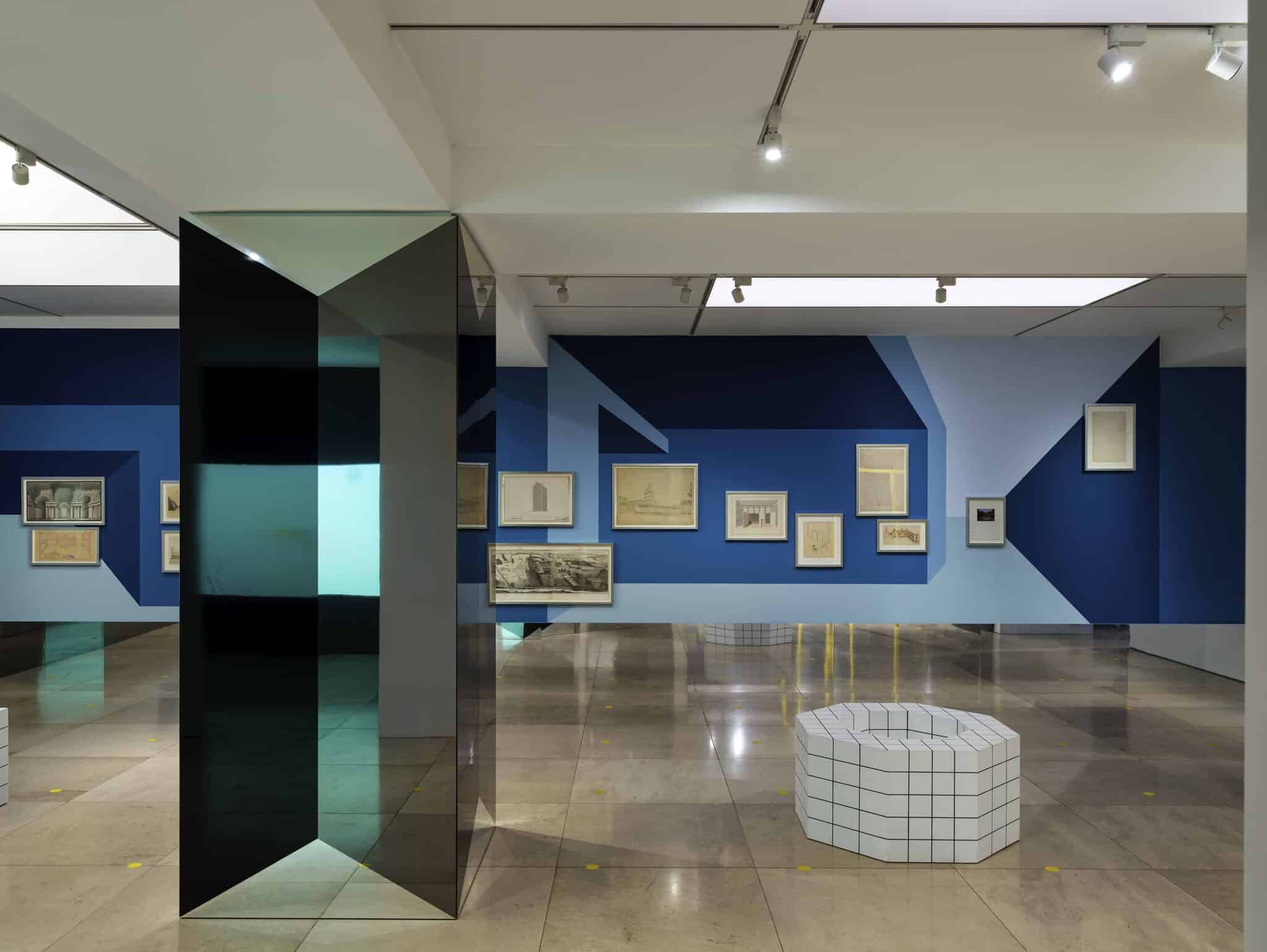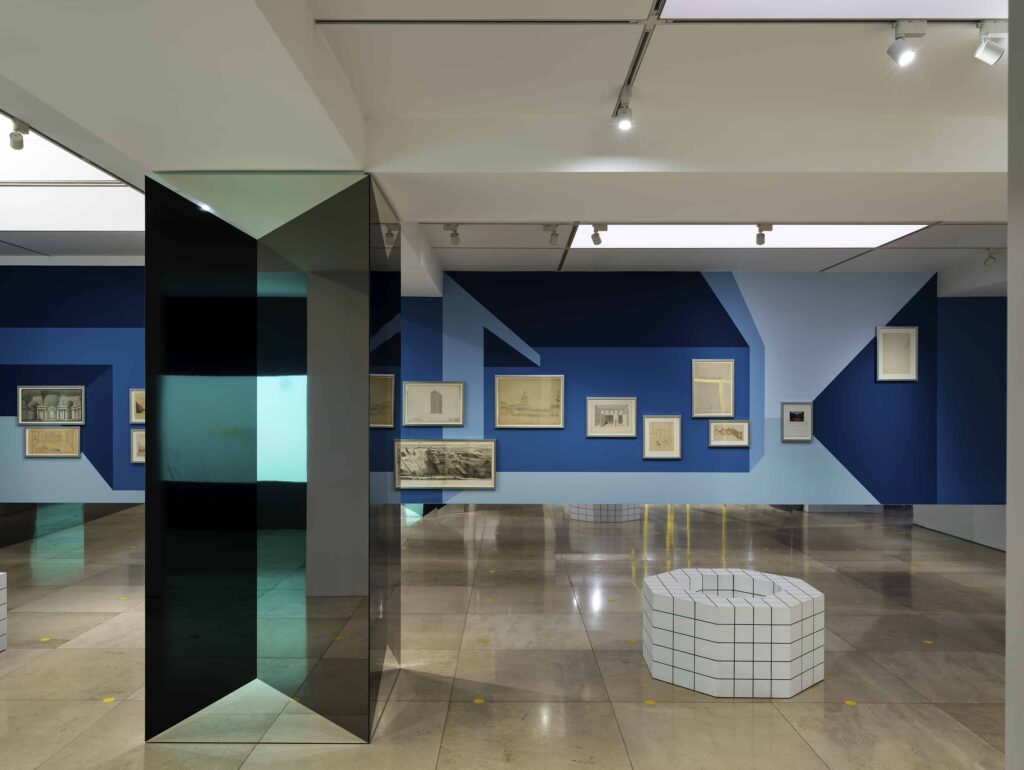 For the Podcast produced in tandem with the exhibiton, visit Talking to Drawings by Sam Jacob.