Land Marks: Structures for a Poetic Universe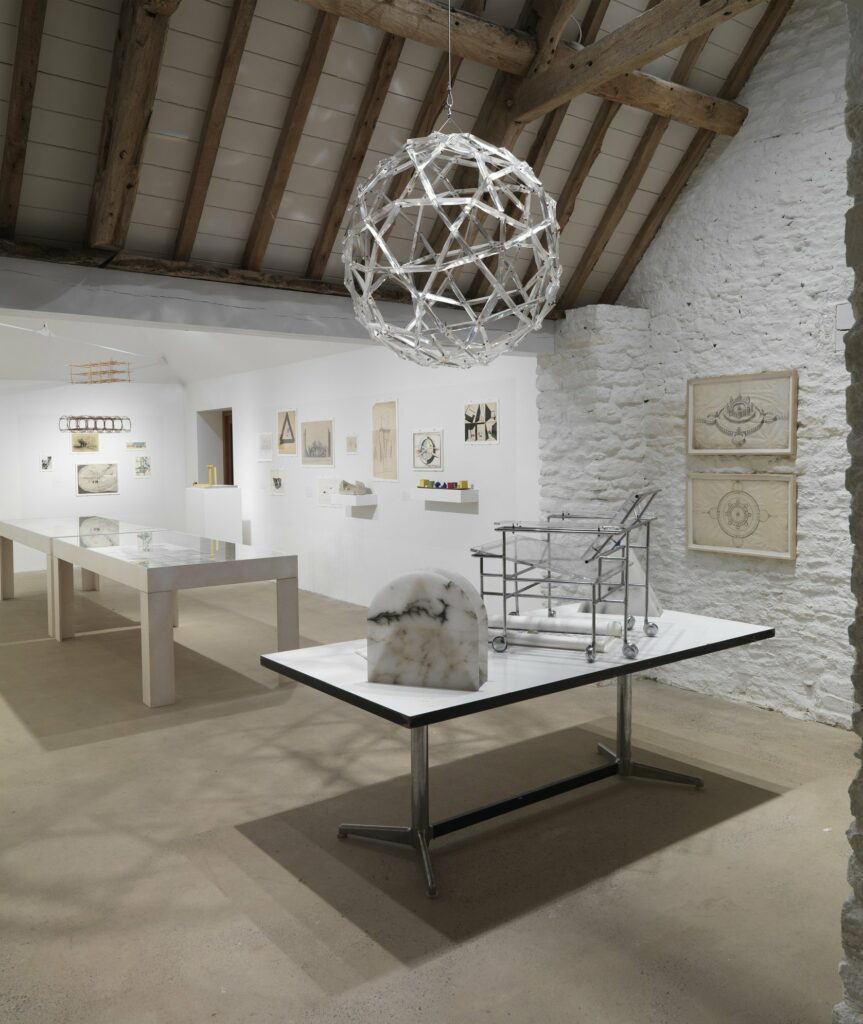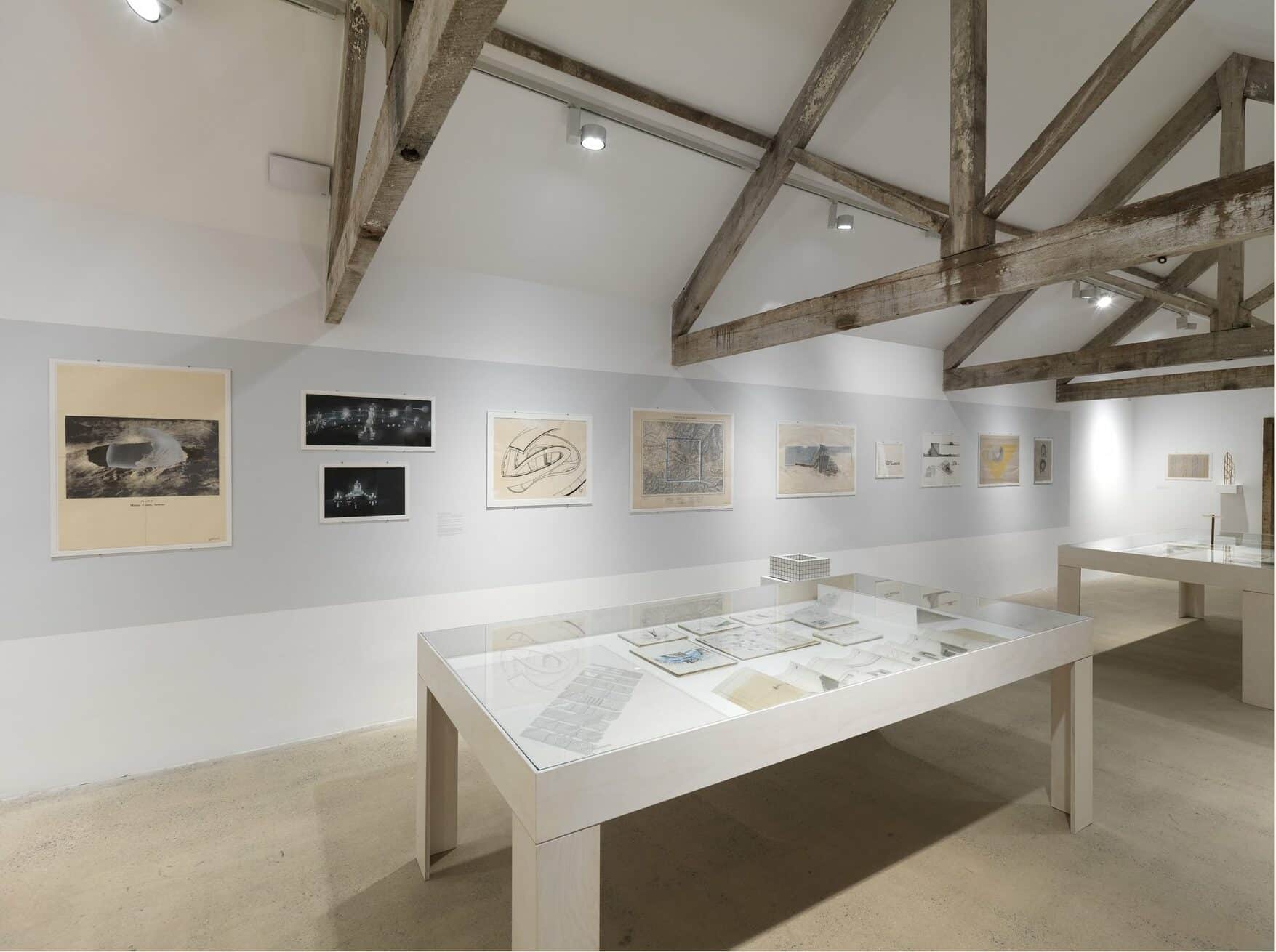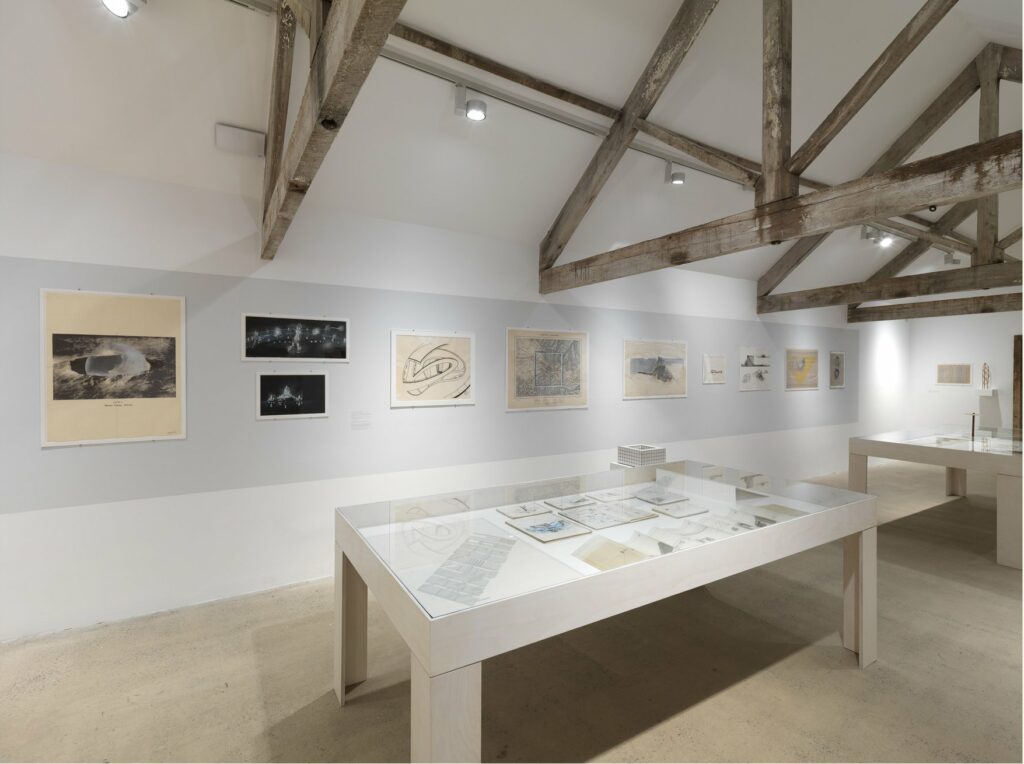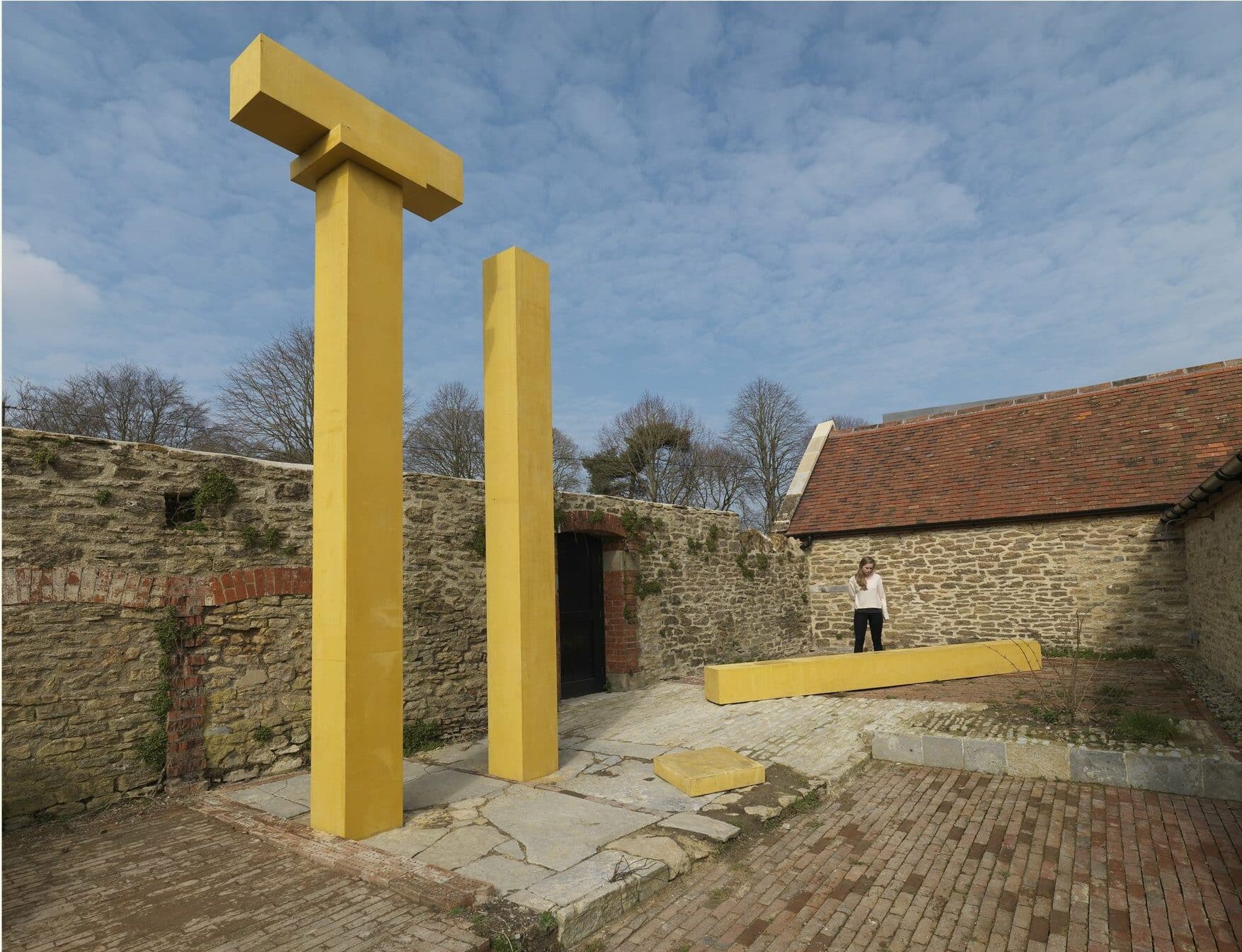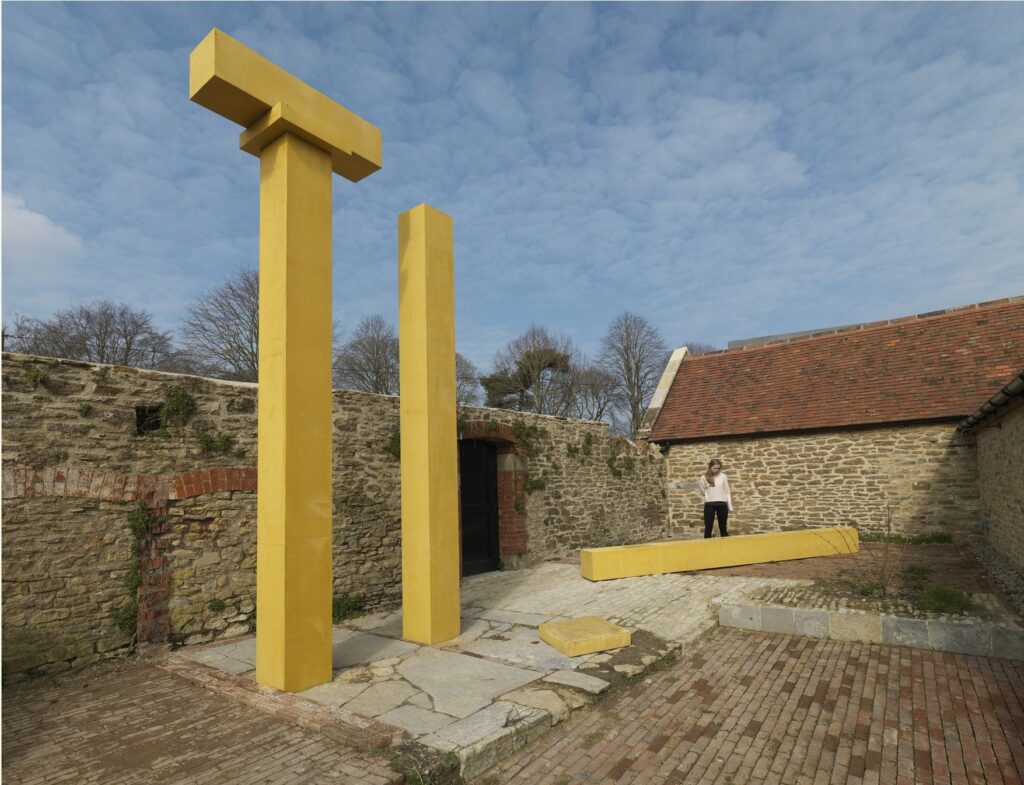 21 March – 21 June 2015, Hauser & Wirth, Somerset
Curated by Markus Lähteenmäki and Nicholas Olsberg. With thanks to Stephen Bann for the use of this subtitle, taken from his article, 'Ian Hamilton-Finlay: The Structure of a Poetic Universe'.
Land Marks was the first in a line of exhibitions supported by Drawing Matter. The show at Hauser & Wirth Somerset was the result of an exploration of the boundary between architecture and sculpture; a search for that space between the useful and the sublime in which architecture tries to find the structures for a poetic universe. The investigation, as these pictures show, went down two paths; one of which looked outward, to the city and the land, and at the potential of architectural ideas to reveal the poetics of their setting; the other turned inward, to examine works of architecture that serve as containers of thought.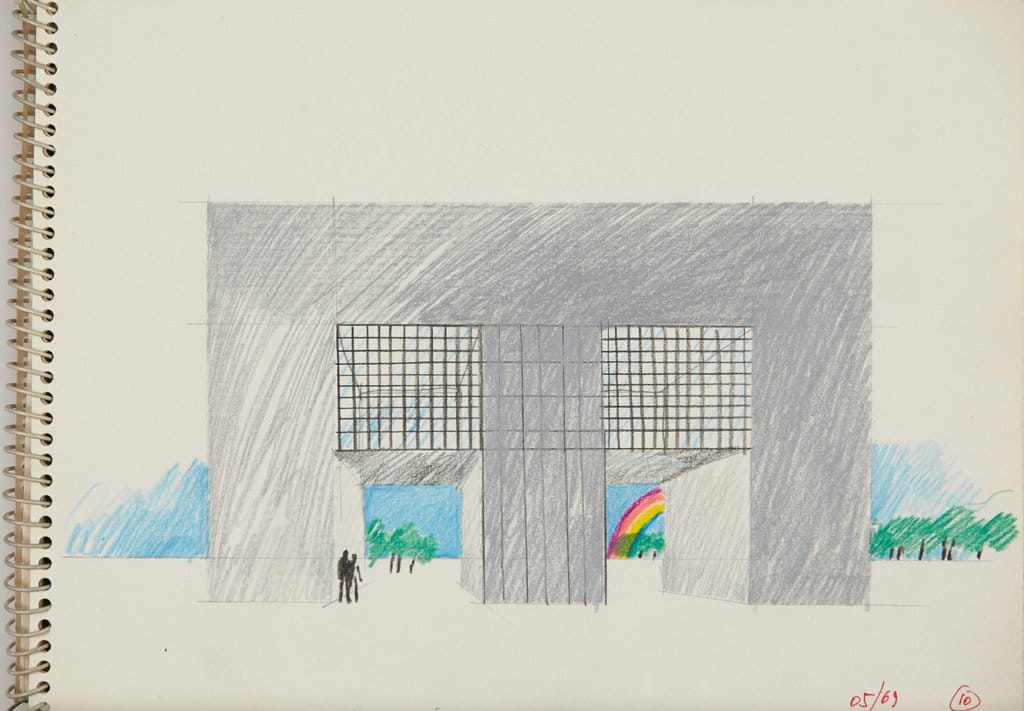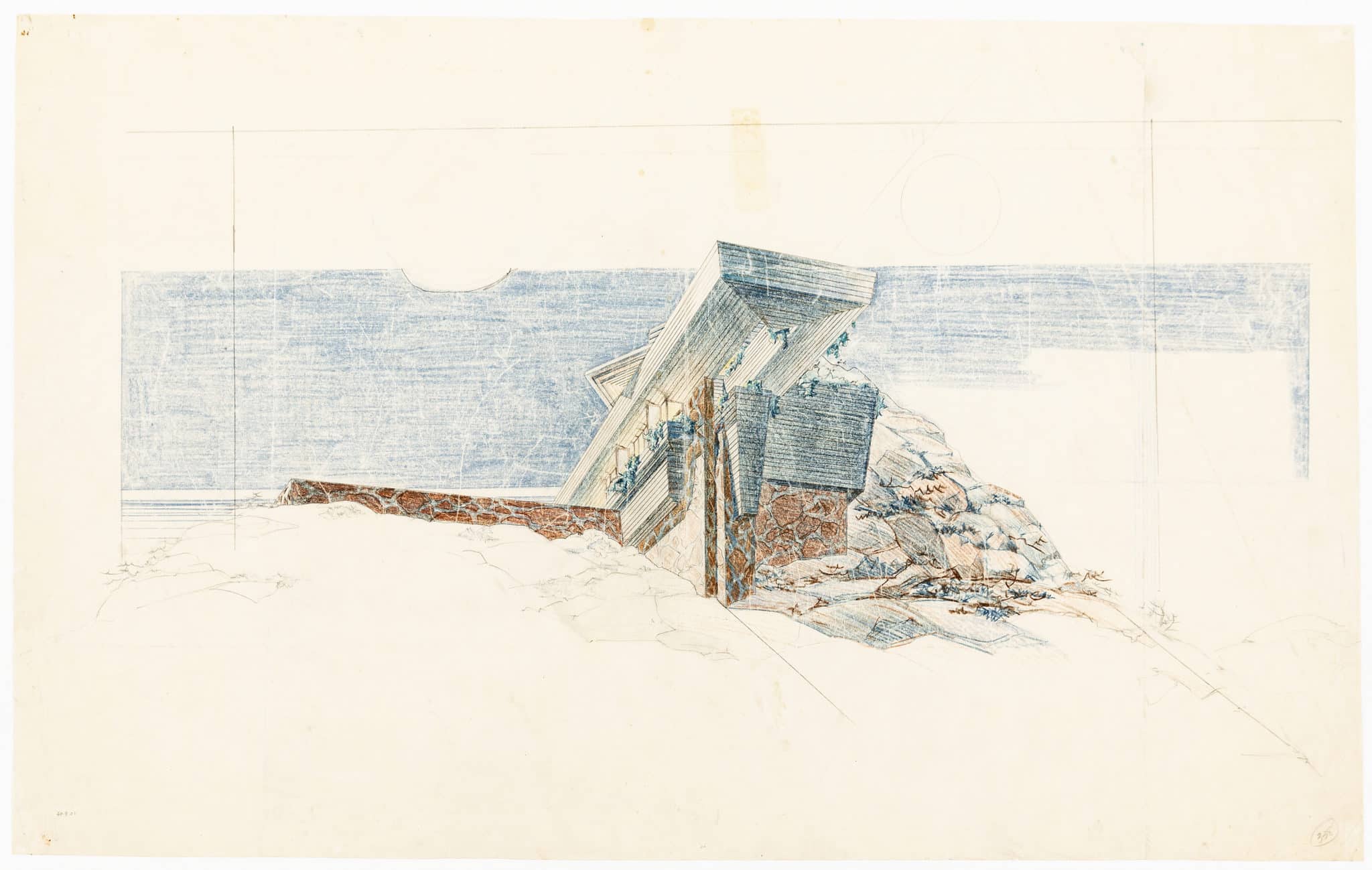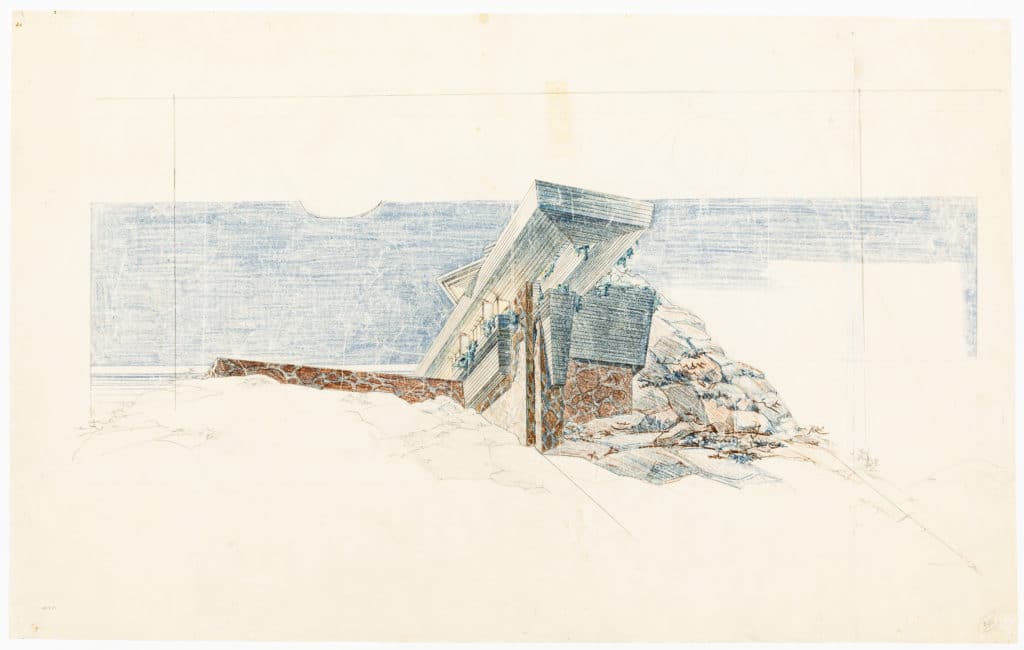 The first path addresses the natural world and the garden, showing situations in which structures charge the space around the sites. Moving from Frank Lloyd Wright, who believed his task was to complete the work of nature, we proceed to Superstudio, whose imaginary projects intensify the awareness of nature's destructive and sublime properties and look for an order to set against it. We then turn to sites in the city where architects are either confronting the accretions of time, or reconciling the mix of prescriptive and random patterns that shape the urban form.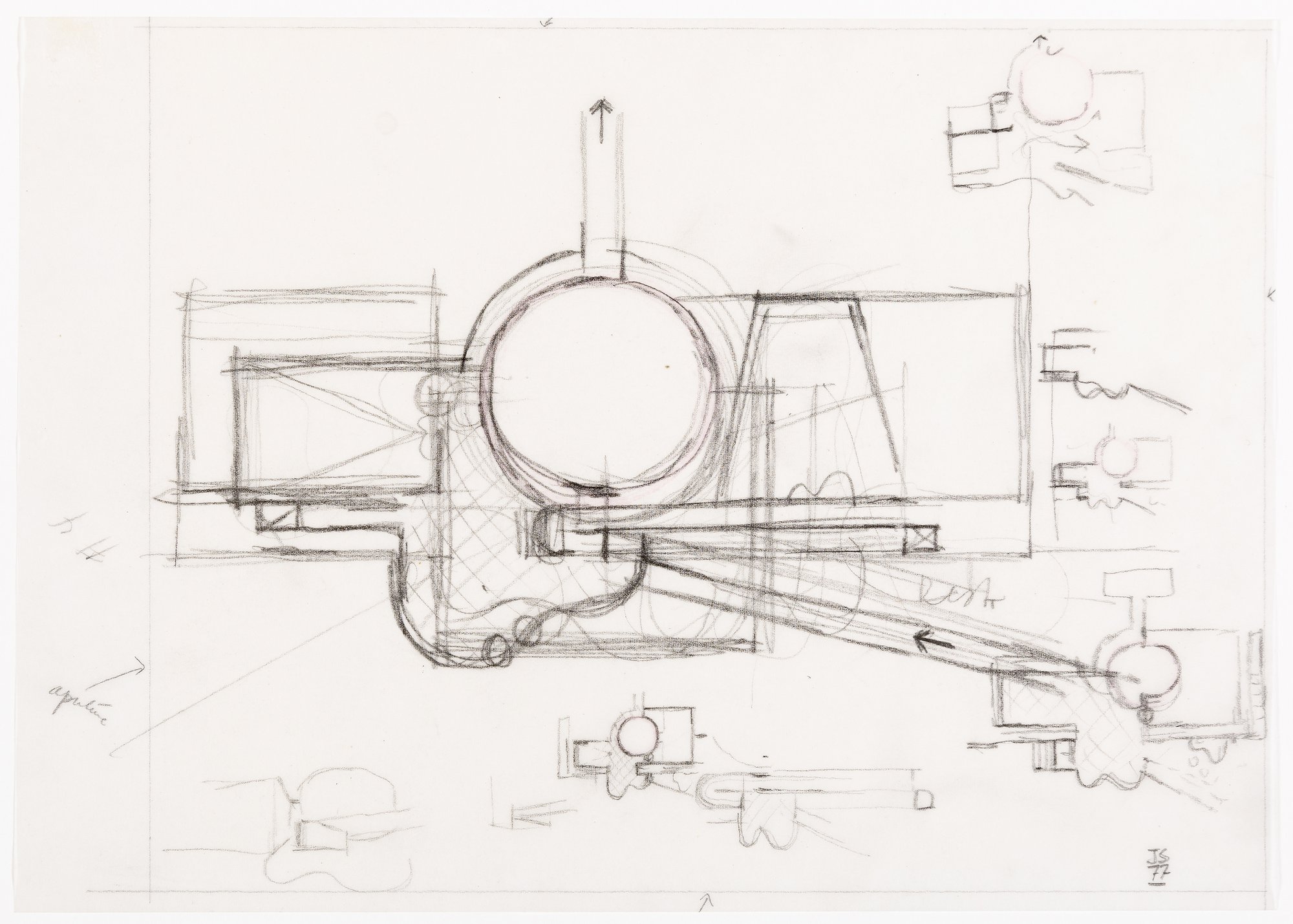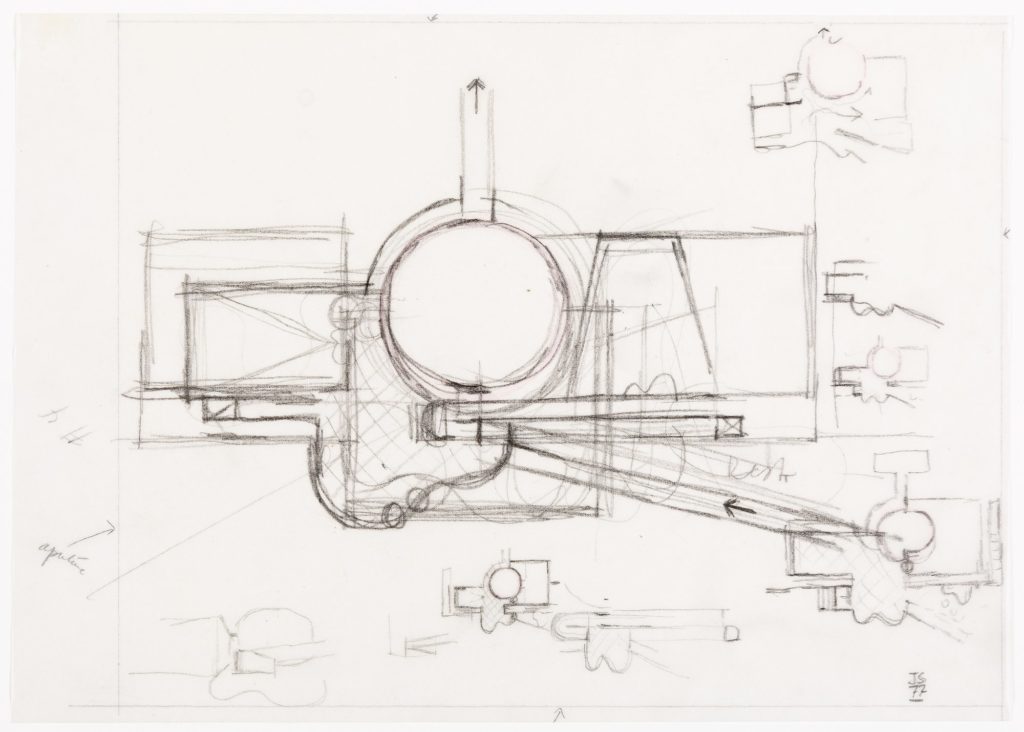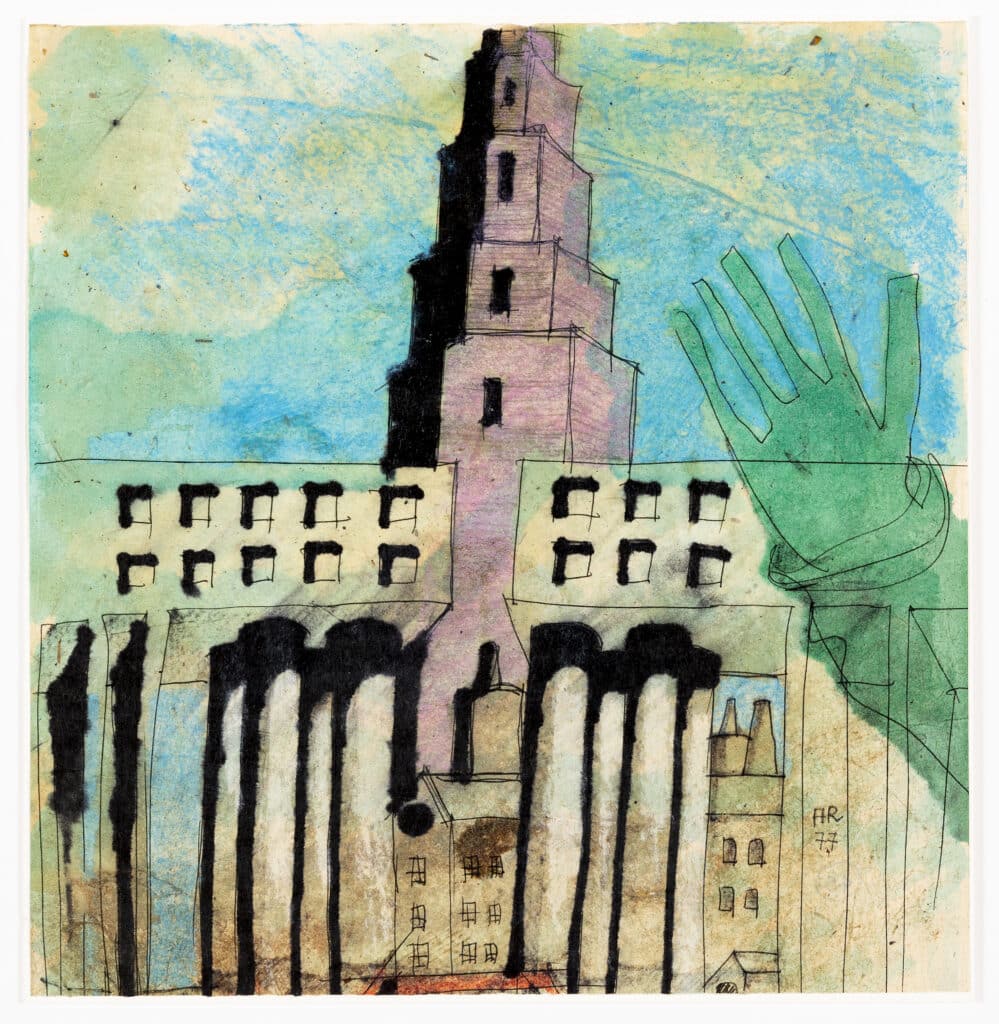 If shapes can so to their own edges keep,

No separation proves a being bad.
– From 'Objects' by W.H. Auden, 1958.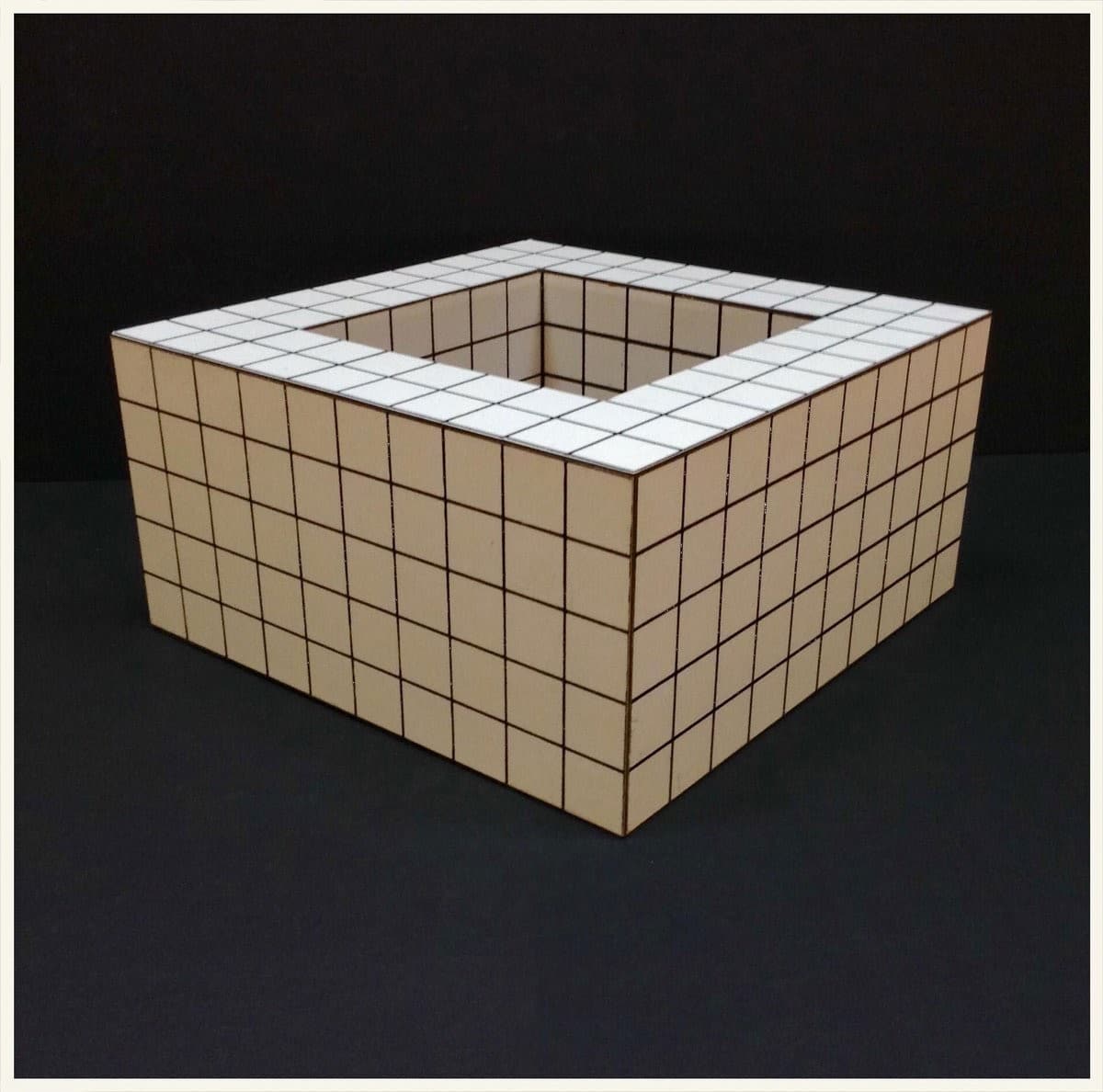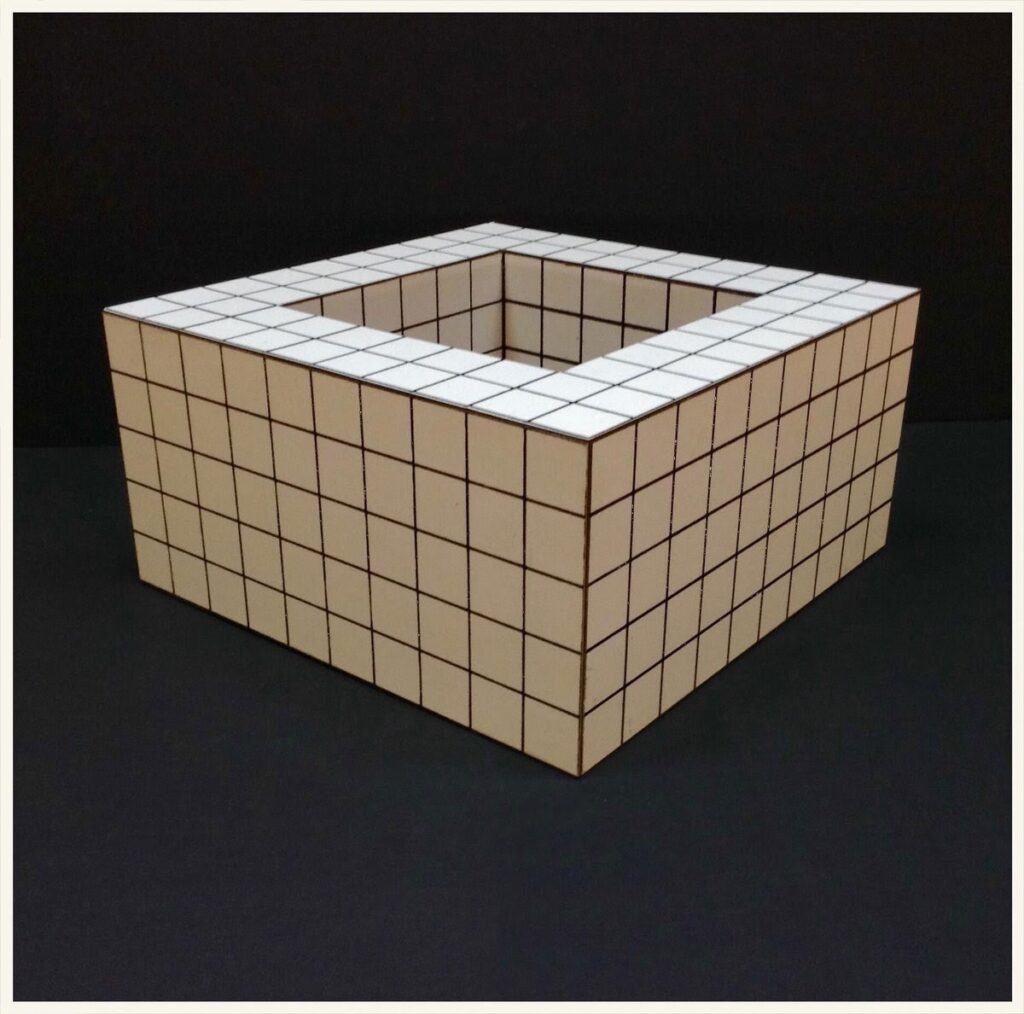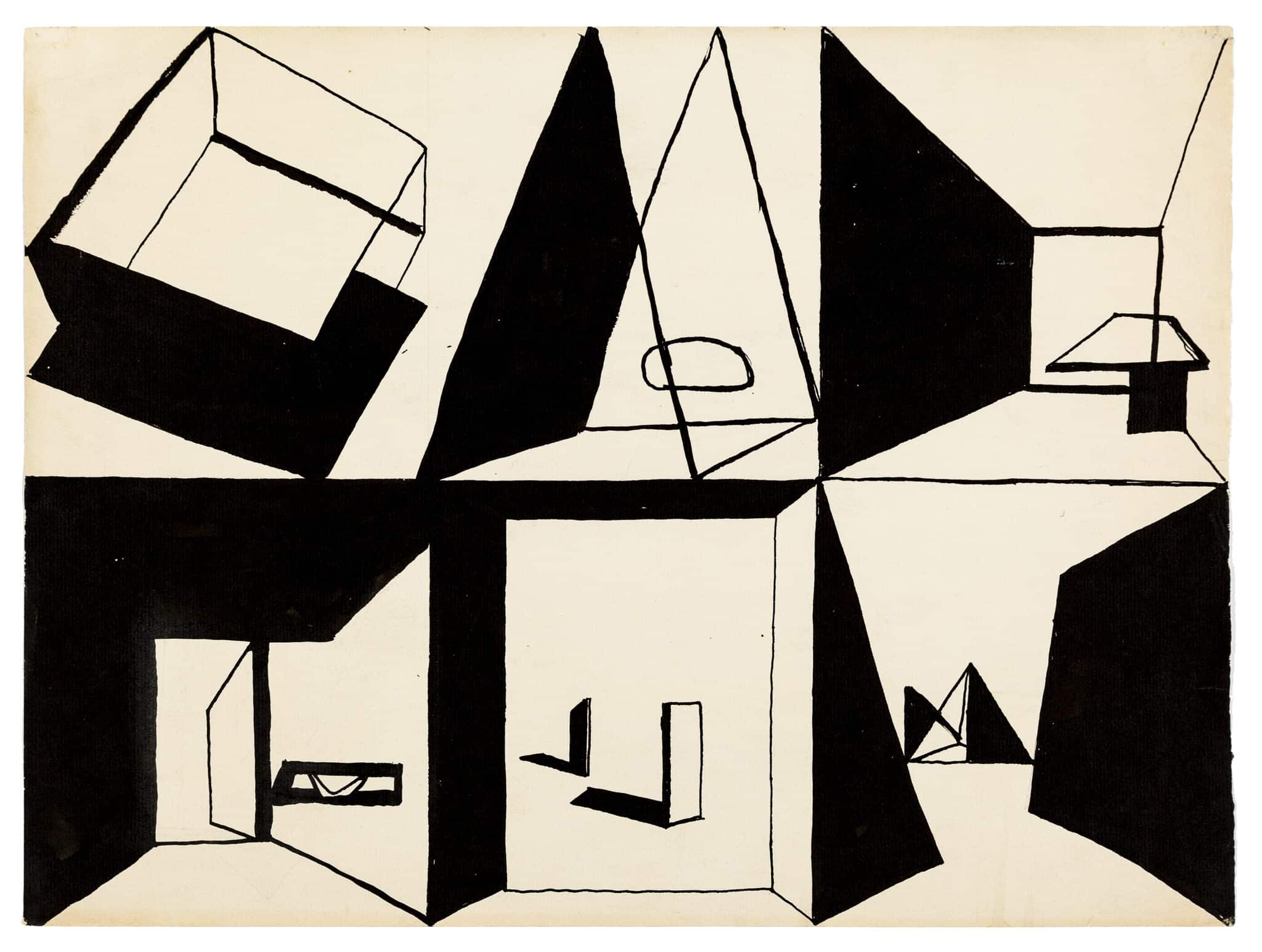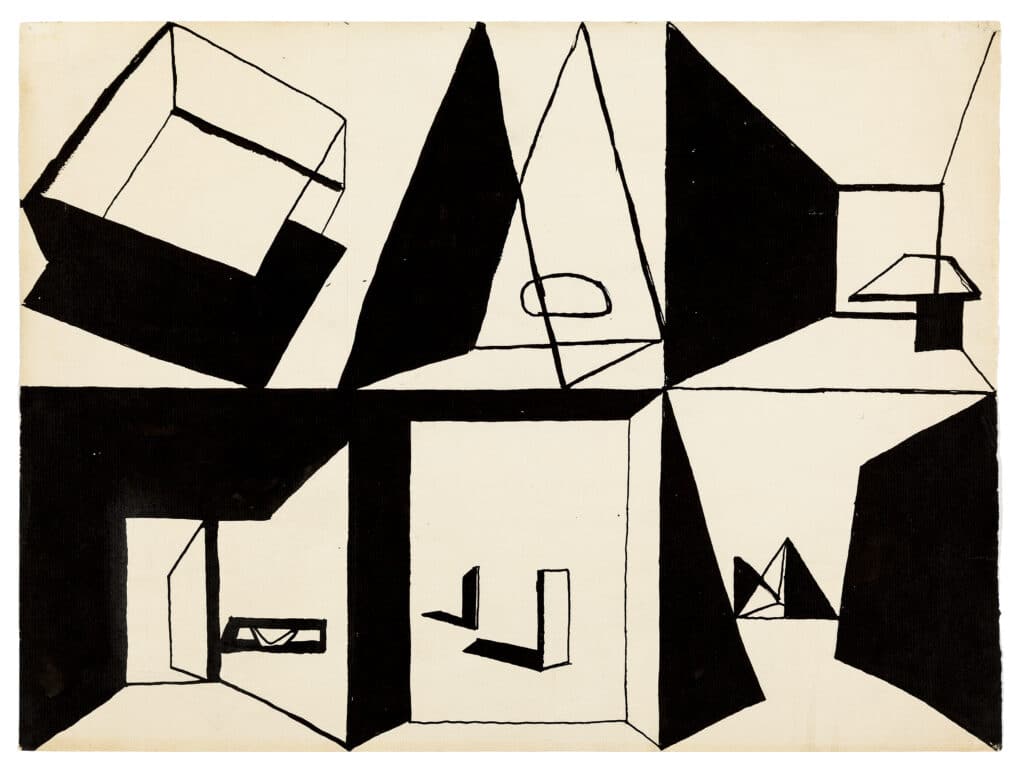 Modern architects have often been seduced by the notion that entire worlds could be built by repeating a single efficient universal shelter or by assembling a single repeated module into structures of great complexity. The second path within the exhibition includes these experiments. It also leads to spaces that shape knowledge or encourage us to transcend the everyday, from a nomadic capsule of communication through to globes that were intended, by Enlightenment rationalists, to house men of science.