Opening Lines: The Sketchbooks of Ten Modern Architects
30 June – 7 October 2018, Tchoban Foundation – Museum for Architectural Drawing, Berlin
An exhibition from the Drawing Matter collection, with additional loans from selected architects, Opening Lines is dedicated to the architectural sketchbook, in practice and on display.
The exhibition presented a variety of sketchbook and sketch practices by architects whose built work has been largely formed through drawing by hand on paper. In parallel, it explored the parameters of displaying sketchbooks, considering how an object intended to be held and leafed through can be presented within the requirements of a museum setting. The project therefore considered the content and materiality of sketchbooks both within an architect's oeuvre, and in the context of institutional display.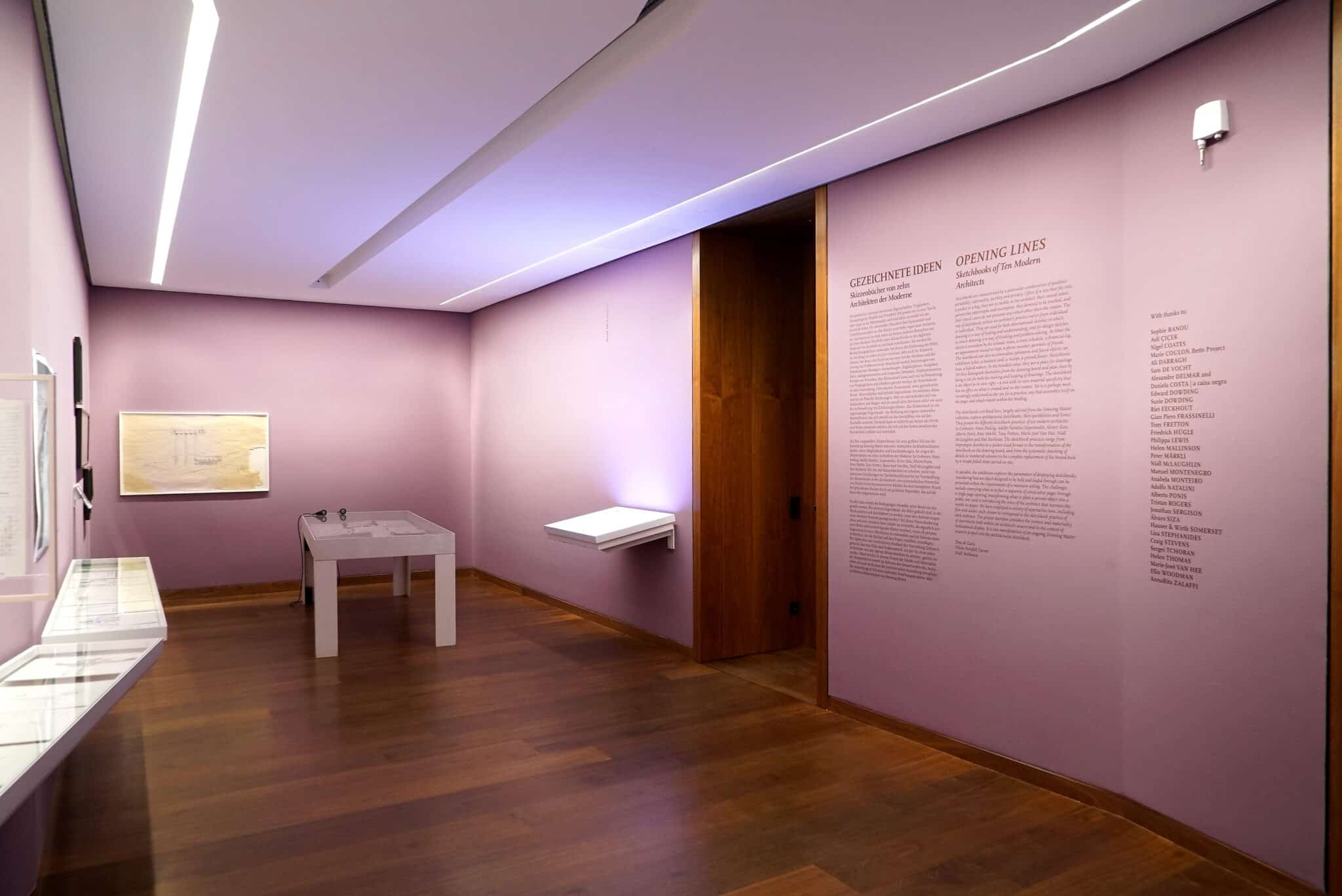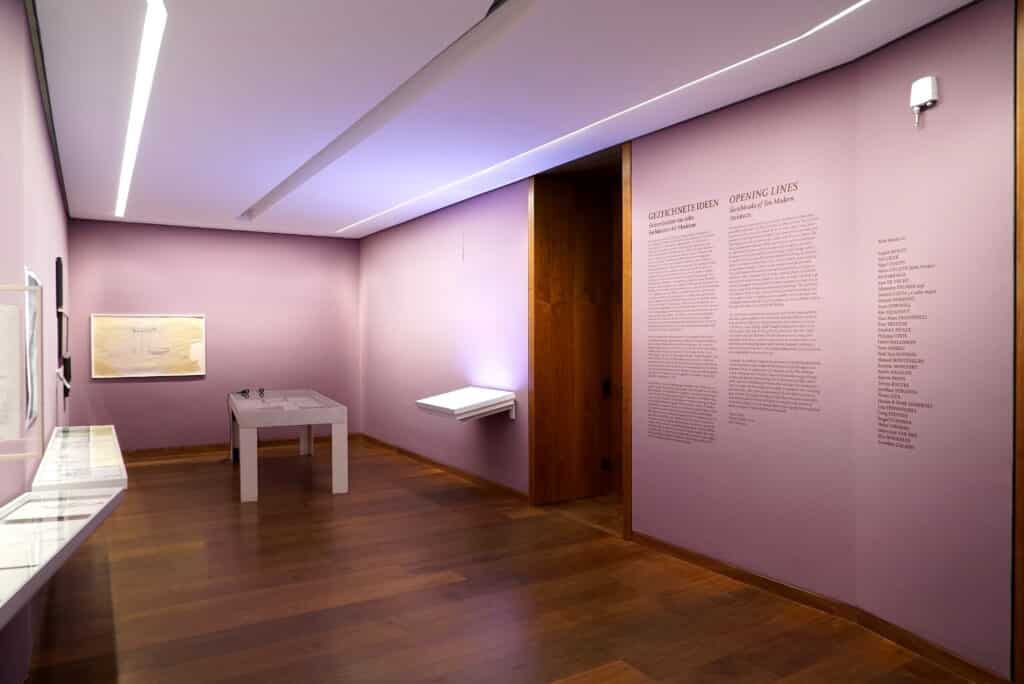 The sketchbooks represented are the work of Hans Poelzig, Le Corbusier, Alberto Ponis, Adolfo Natalini/Superstudio, Álvaro Siza, Tony Fretton, Marie-José Van Hee, Peter Märkli, Níall McLaughlin and Riet Eeckhout. The sketchbook practices range from impromptu sketches in a pocket-sized format to the transformation of the sketchbook on the drawing board, and from the systematic sketching of details in numbered volumes to the complete replacement of the bound book by a simple folded sheet carried on site.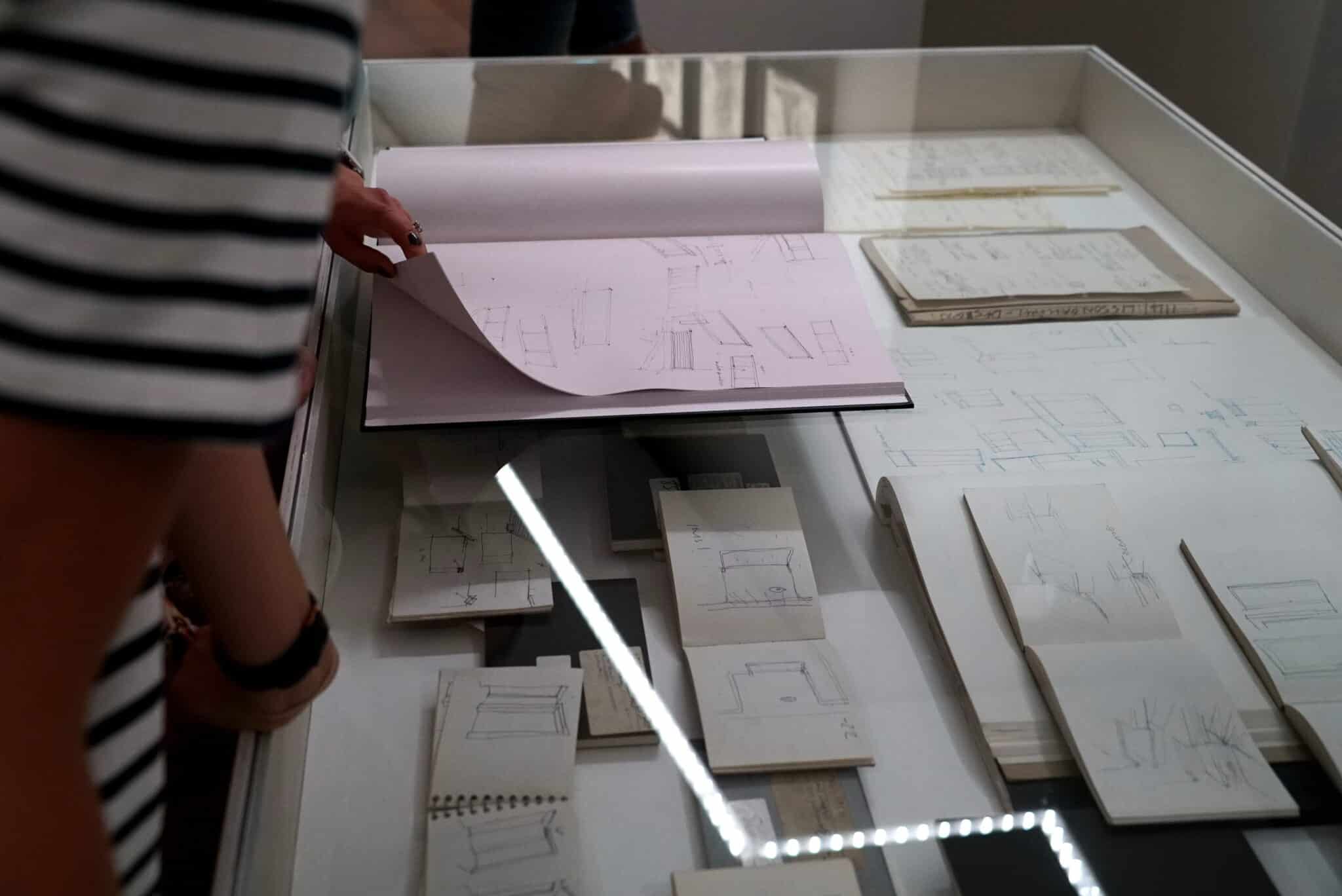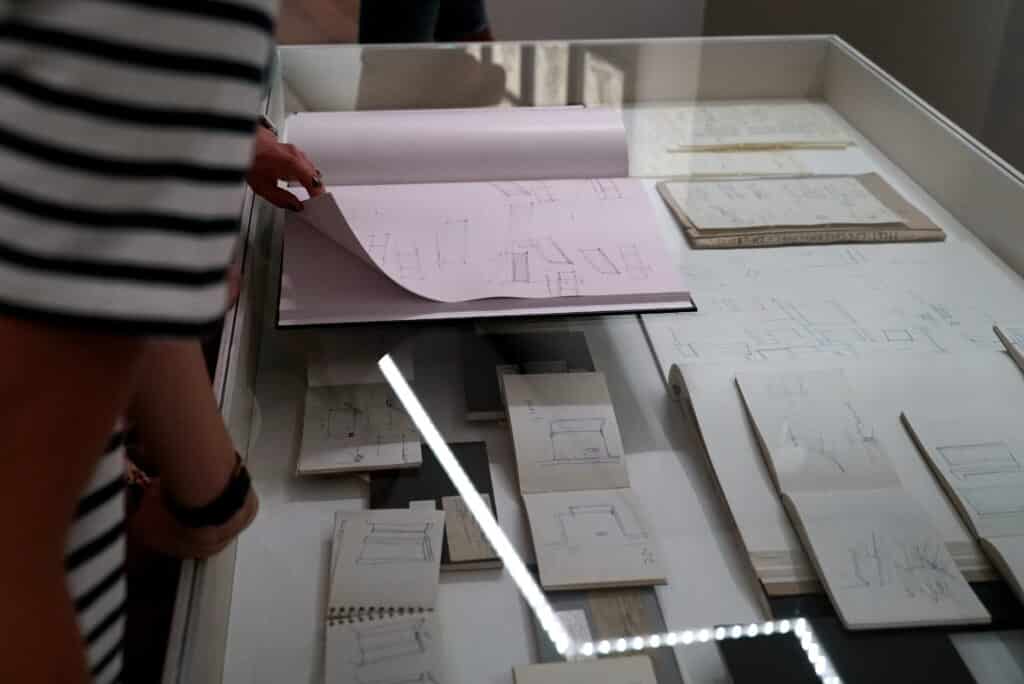 The exhibition featured around 80 drawings and 140 sketchbooks, both bound and disbound, and employed film and audio interviews, virtual and analogue facsimiles to display each individual's practice.
The exhibition was accompanied by four monographic publications:
Seven Early Sketchbooks, Álvaro Siza
Sketchbook 12 and the Continuous Monument, Adolfo Natalini/Superstudio
The Lisson Gallery Sketchbooks, Tony Fretton