Vanishing Points: Architectural Imagination in the Digital Universe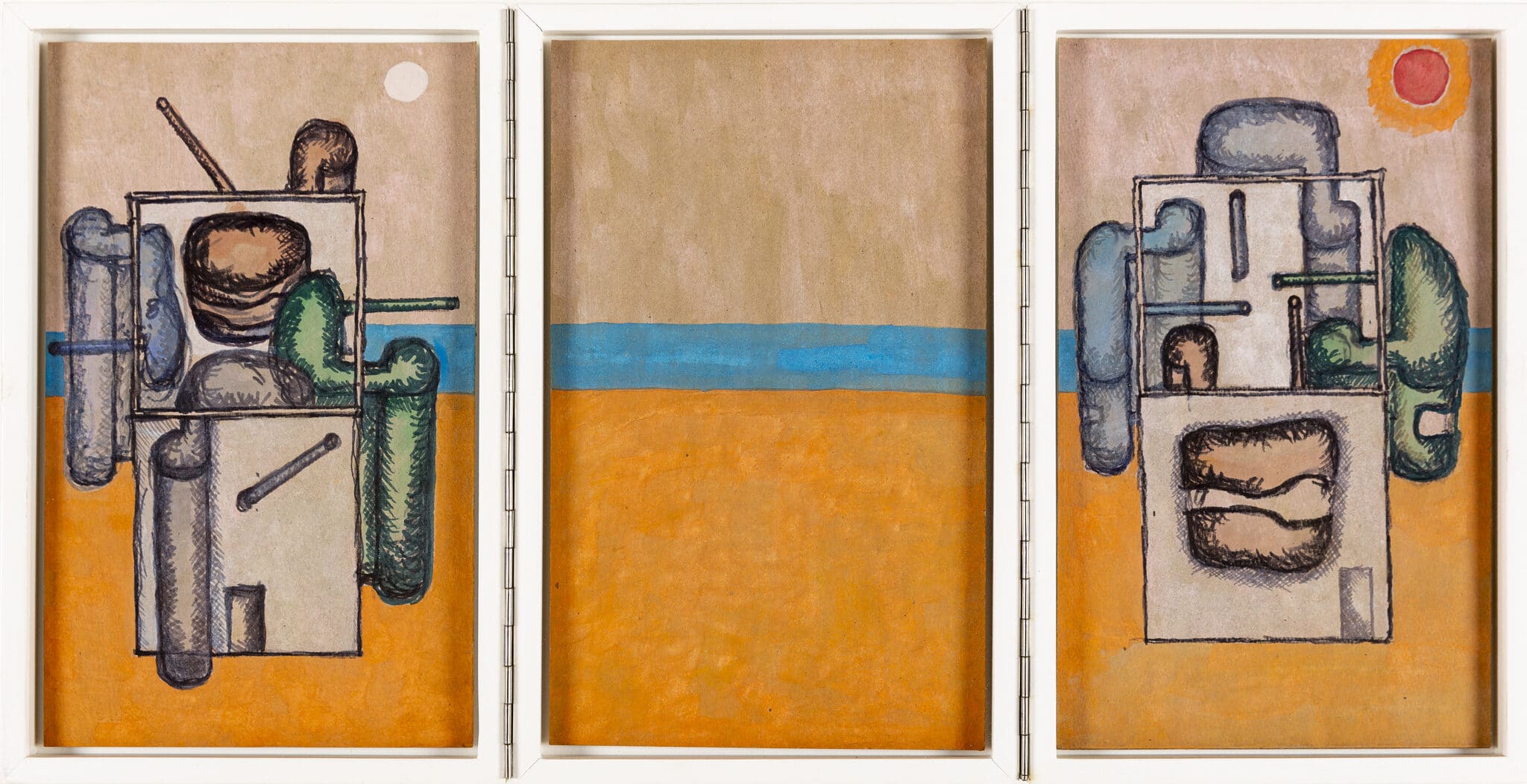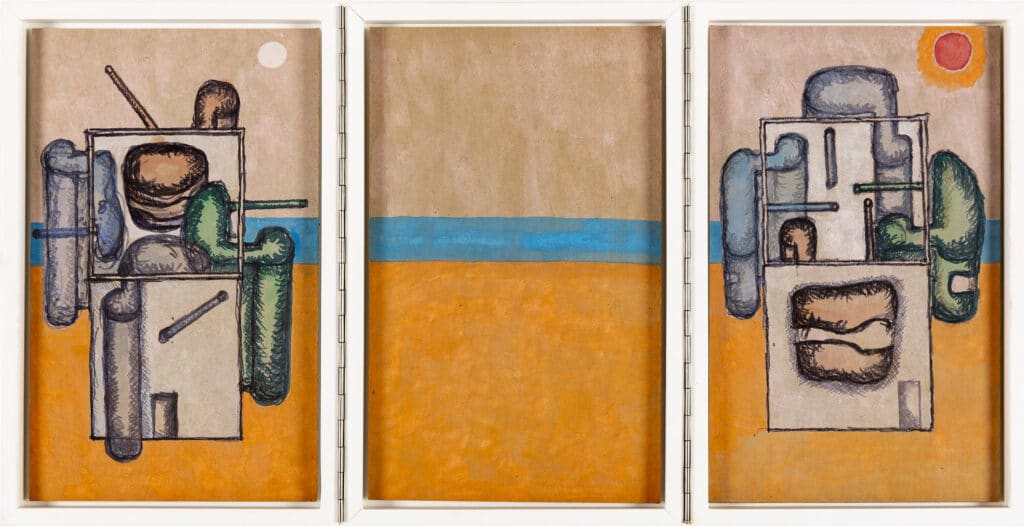 9 February – 29 July 2023, Roca Gallery, London
Curated by Hamza Shaikh
Hamza Shaikh is an architect at Gensler. With almost 30,000 followers on Instagram, he is also, to his surprise, a major design world influencer: the conceptual drawings that he puts out into the world through social media – the fruits of his 'Architectural Imagination in the Digital Universe' – are reaching a wider audience and having a greater impact than he could ever have imagined.
For 'Vanishing Points' he is bringing drawings by his peers, who are experiencing a similar social media boom, into dialogue with historical precedents gathered from the Drawing Matter archive. From the elegant formality of Mies van der Rohe, to the painterly compositions of John Hejduk; from a precious hand-drawn plan by Le Corbusier, to a comical sketch by James Gowan, we see how the masters of the past also used drawing to demonstrate architectural imagination and how their work continues to influence this generation of creatives.
The exhibition groups drawings by technique and medium, an arbitrary categorisation, but one that allows comparisons to be made through time and by technique: Layers (collage, composites), Hands (whether drawn with a pen or digital tool), Fictions (images that tell stories), Metrics (those that involve a mathematical process) Abstract and Perspectives.
Exhibitor architectural designer and artist Clement Luk Laurencio makes labyrinthine graphite on paper works of imaginary buildings and places that link him to the past, as he says:
'Since the 18th century, visionary architects have popped up at key moments across history: Piranesi pushed printmaking to incredible ends, Boullée with his Cenotaph and architecture parlante, Tatlin and his Constructivist Tower for the Third International, Archigram and their projects in response to the sterility of modernism during the 60s: their works have defined their respective zeitgeists…through a drawing.'
Hamza, who experiments with multiple drawing techniques, says:
'I find that the most powerful imagery comes from experimenting with new technology and marrying that with traditional drawing concepts and techniques. Whilst architects are embracing the digital future, they also deeply respect the past. My work and this exhibition are very much an expression of that. The past is fleeting but always on our horizon; hence we named the exhibition 'Vanishing Points"'.
One of the unprecedented outcomes for architects of the social media phenomenon is that their work is now being seen by people far beyond the architectural profession. Exhibitor Eric Wong, for instance, was recently commissioned to create an entire digital world for a Netflix production, as a result of his work being spotted in the virtual world. As Hamza says:
'architects are now becoming tech-entrepreneurs, user-experience specialists, set designers, writers and historians, filmmakers. Despite some of the failures of architectural education in preparing students for practice, the potential it offers for wider contribution is immense.'
Niall Hobhouse, founder of Drawing Matter, says that one of the most exciting things about studying architectural drawing, is that its practitioners are invariably front-running technical evolution:
'Drawing Matter works with the idea that any great building demands a great drawing. In the urgent need to express a powerful new concept, designers are always frustrated with the technology and conventions to hand. In this way, in Rome in the early 19th century, young architects from France (with paper and pencils) appear desperate for someone- anyone- to invent the camera; or Superstudio and OMA in the 70's (as they ripped pages from magazines and stirred their glue pots) had to wait fifteen years for the first Photoshop programmes. With any design process the radical thinking often happens in this gap between means and ends. Now that social media is itself in the mainstream of design, what do we guess might come next for the drawings – and for architecture itself?'