Álvaro Siza: In/discipline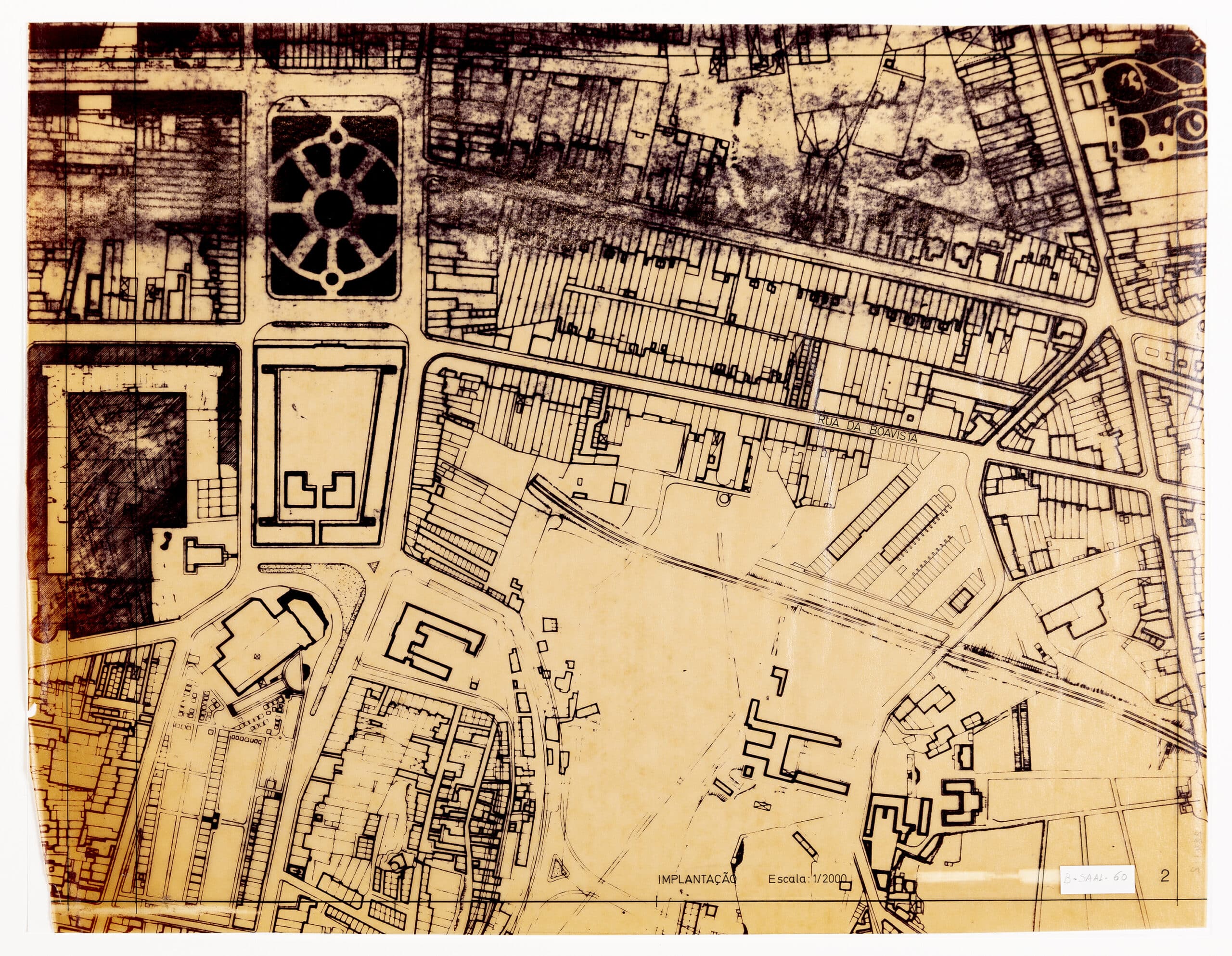 18 September 2019 – 3 February 2020, Museu de Serralves, Porto
View the exhibition in VR here.
Curated by Nuno Grande and Carlos Muro
This exhibition sought to present a view of Siza's methodology over six decades of work. Highlighting moments of unorthodox practice within his sketchbooks: pictures, poems and caricatures amid rigid plans softened with colour and sketchmarks.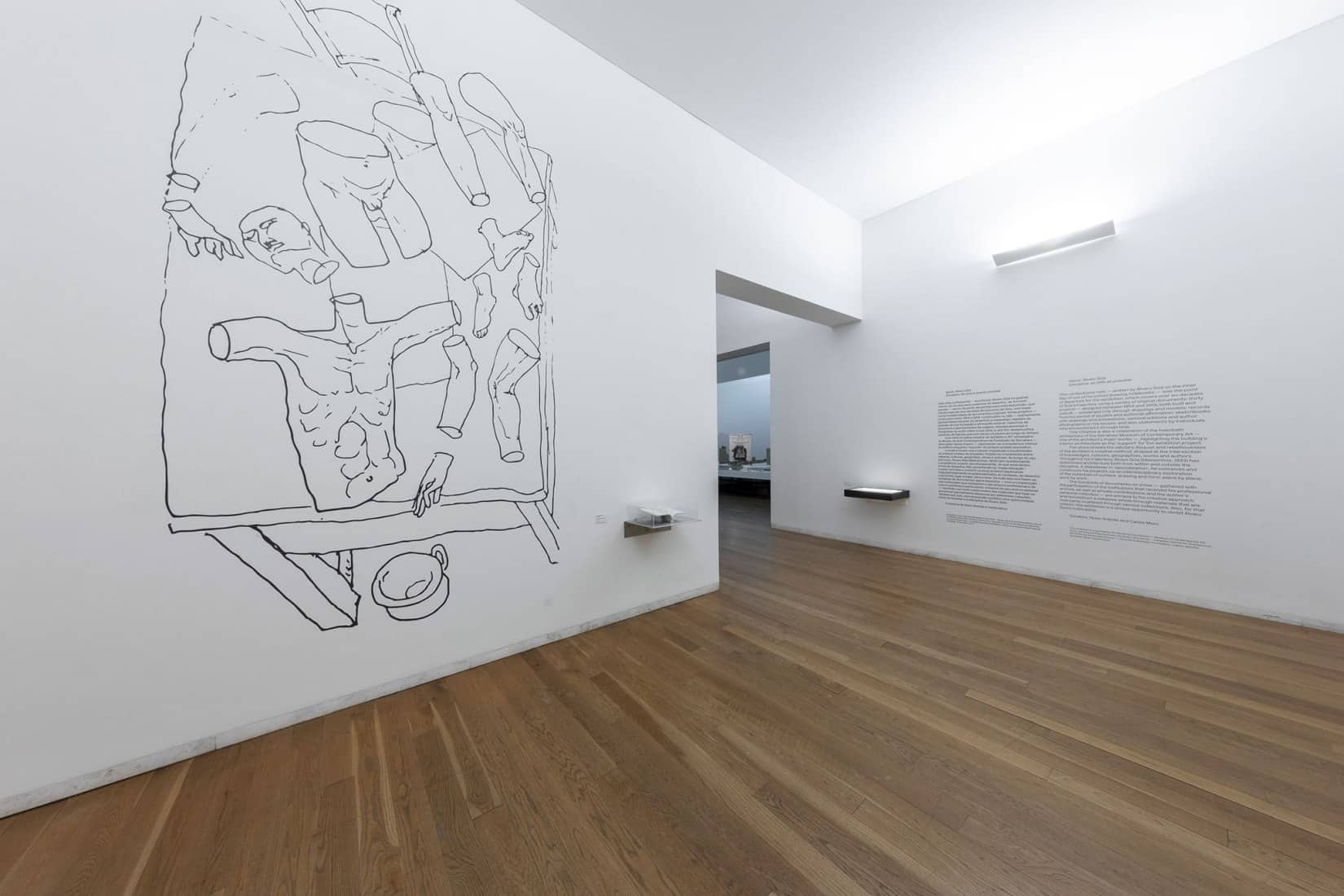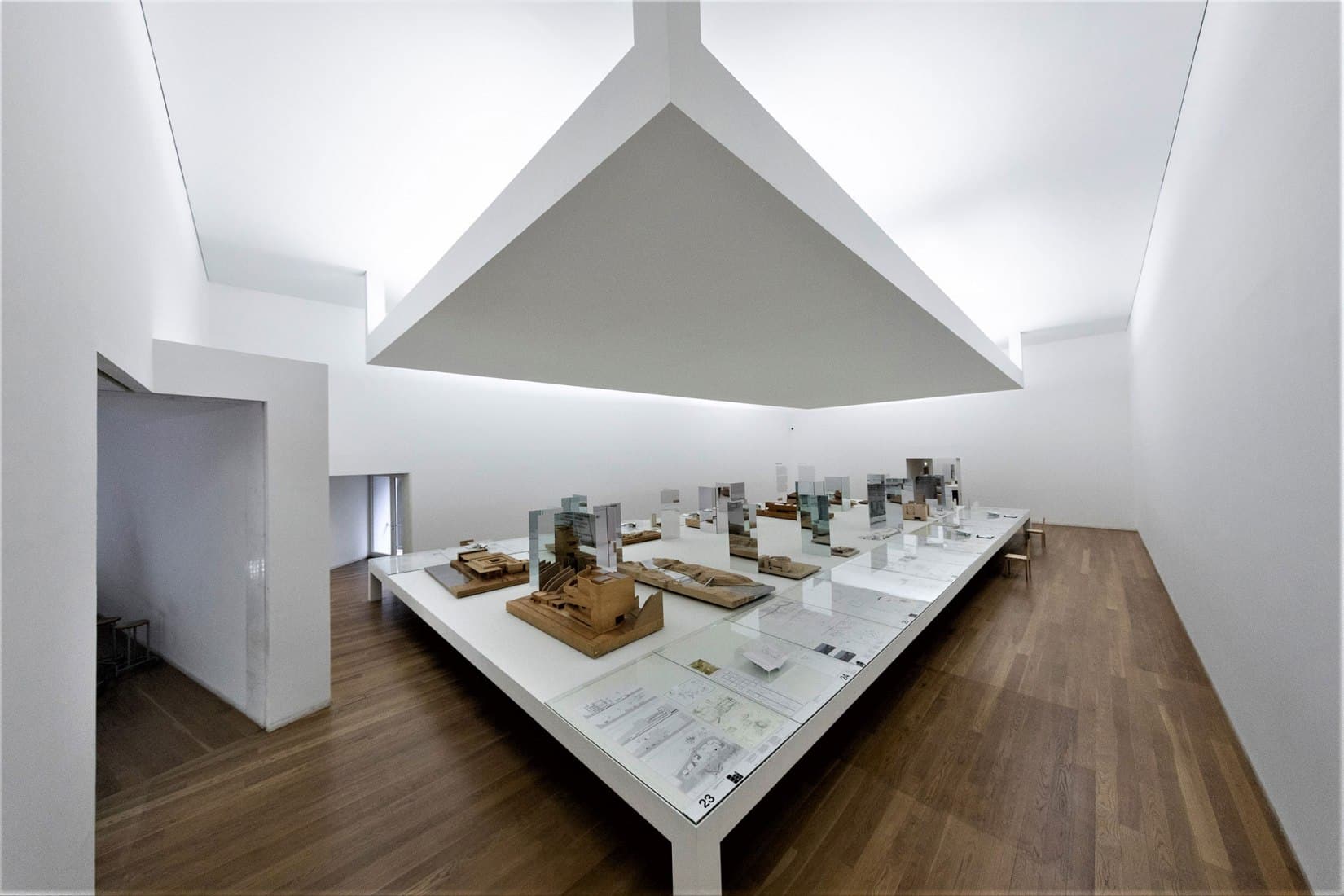 Celebrating the 20th anniversary of the Serralves Museum of Contemporary Art, one of the children of Siza's creative method, this exhibition shows how this approach was adapted and refitted to different projects throughout his career.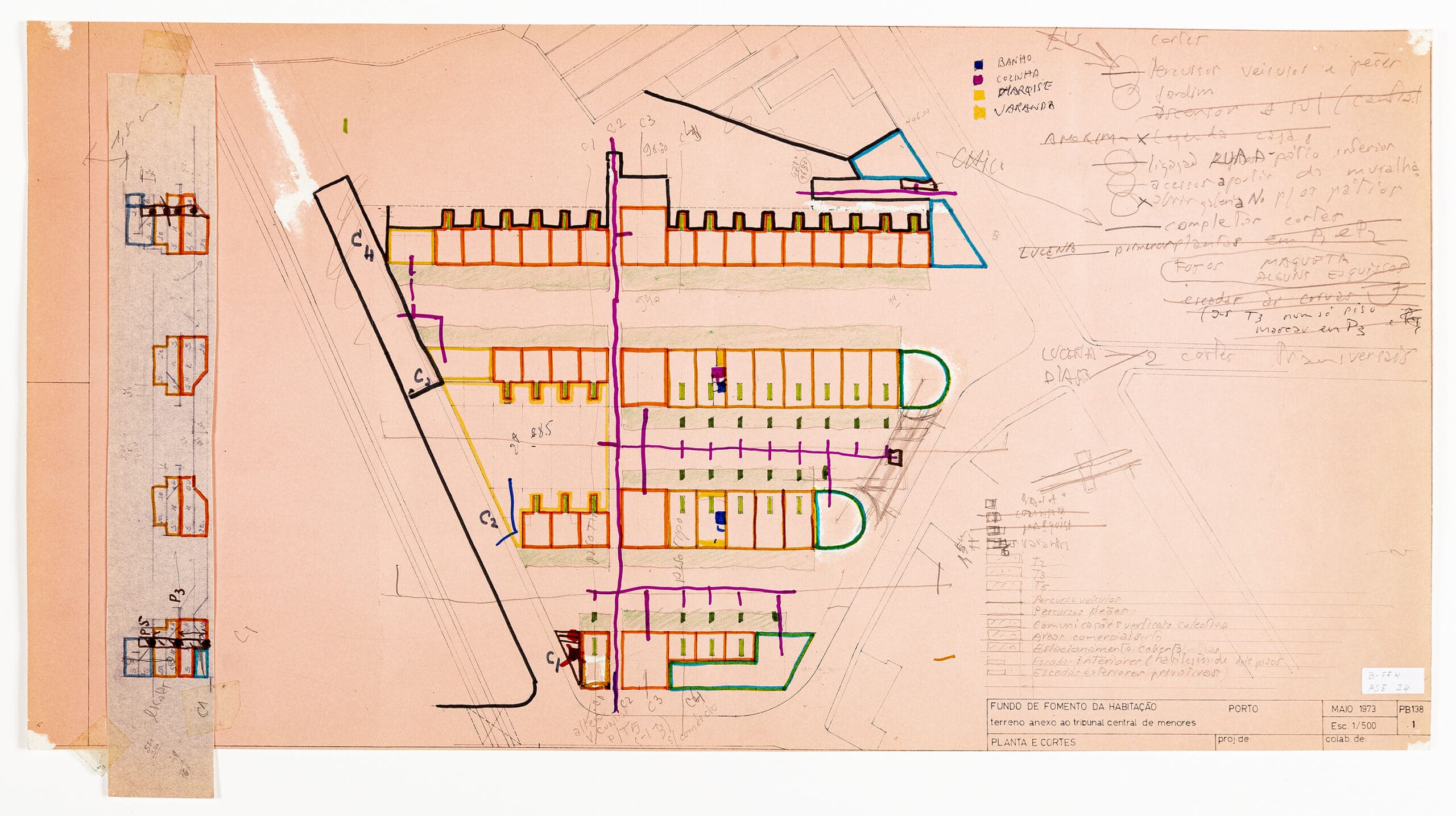 View a lightbox of material from the Drawing Matter Collection loaned to this exhibition here. The exhibition is mentioned in the DM article Houses of Work and Play.