Alternative Histories: 31/44 Architects on William Butterfield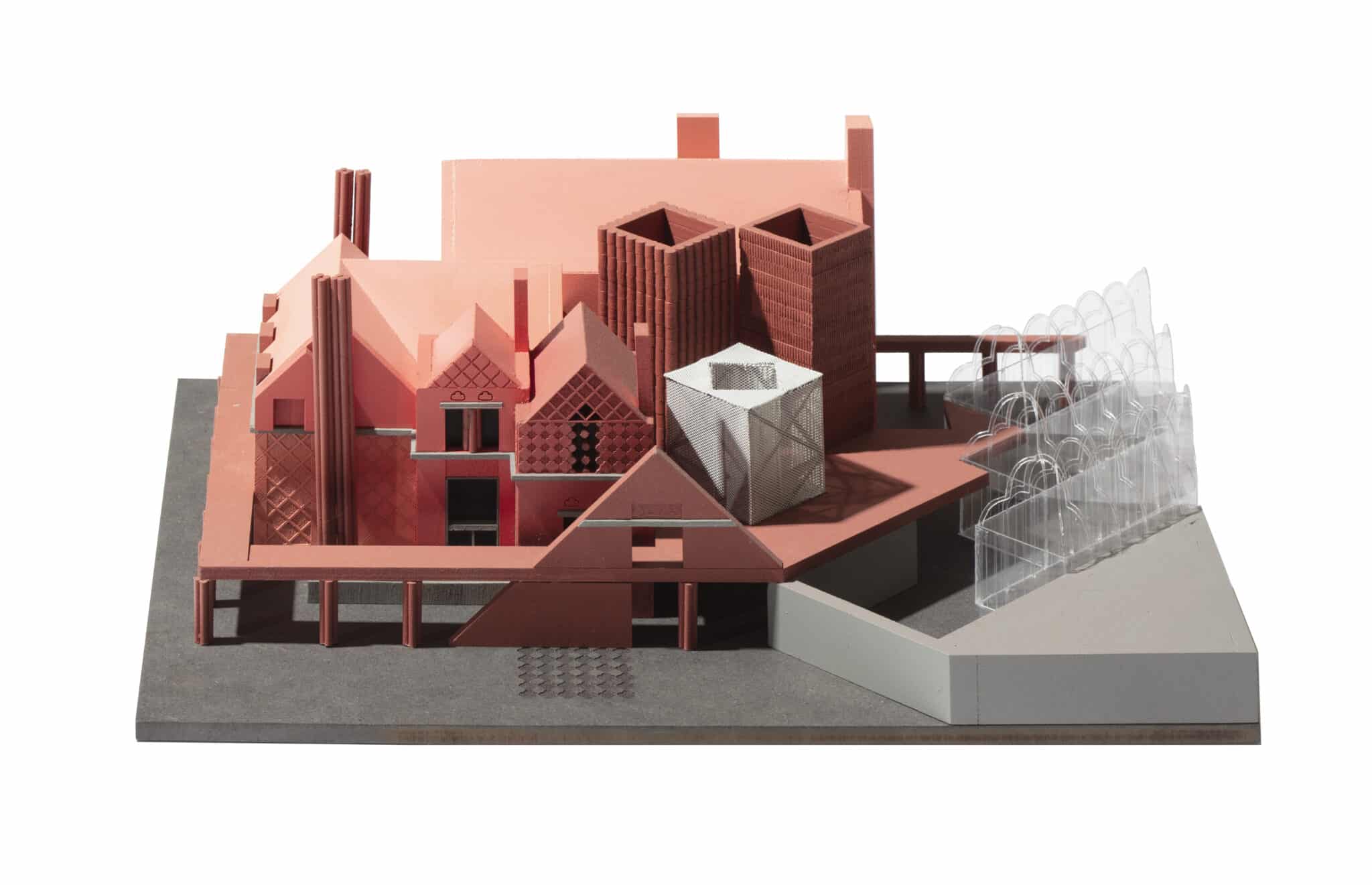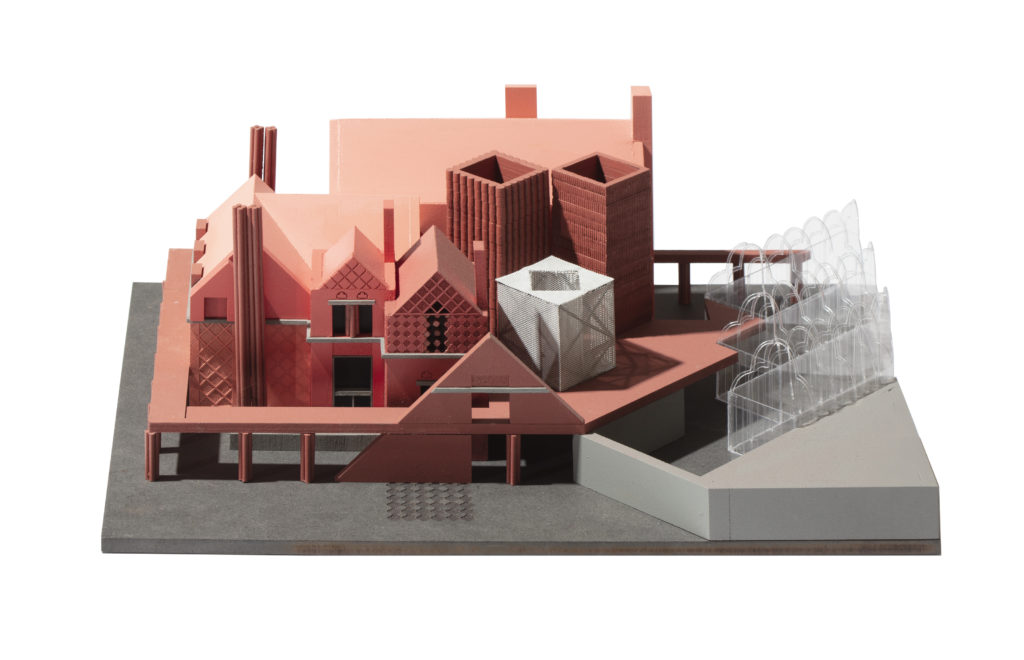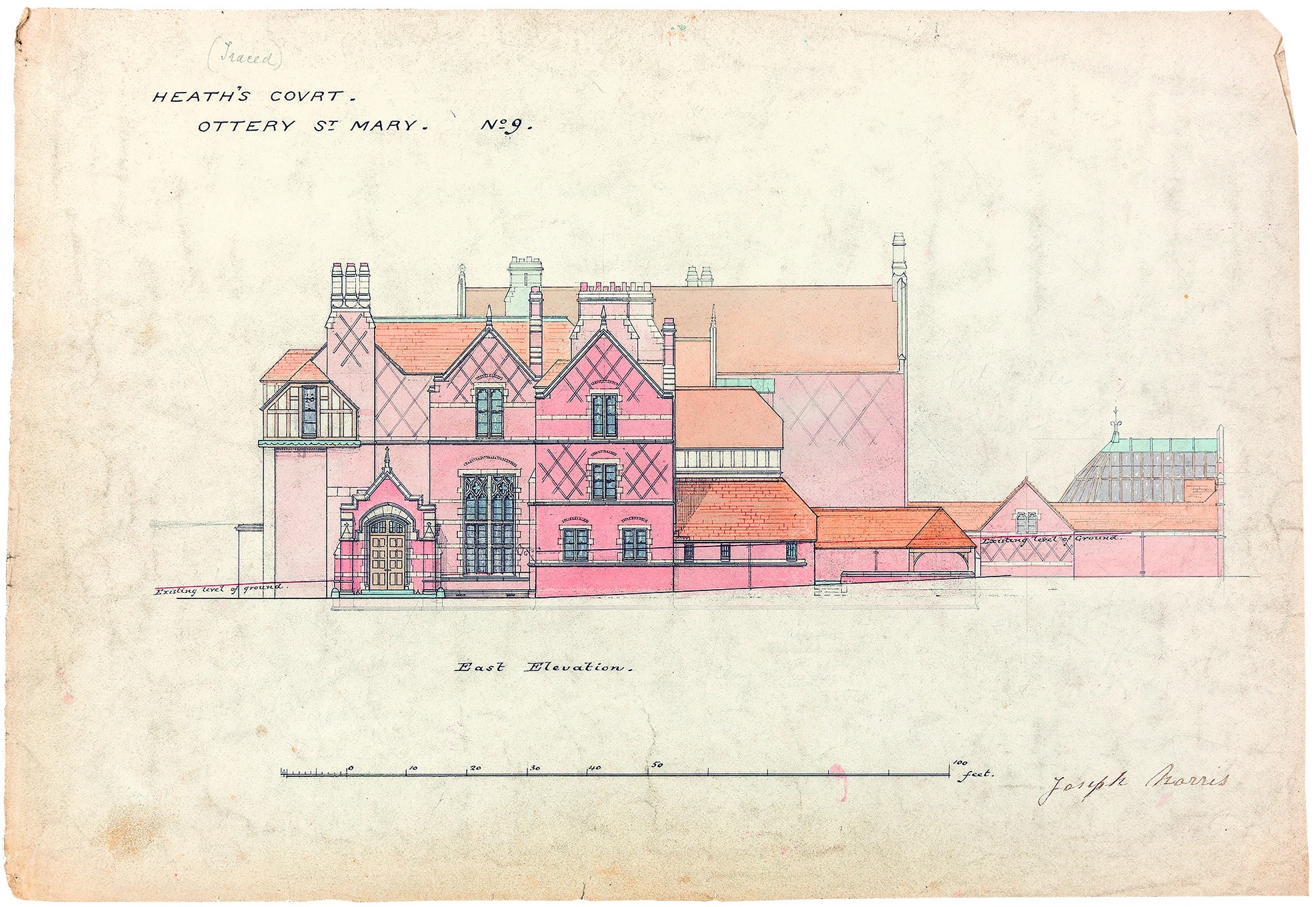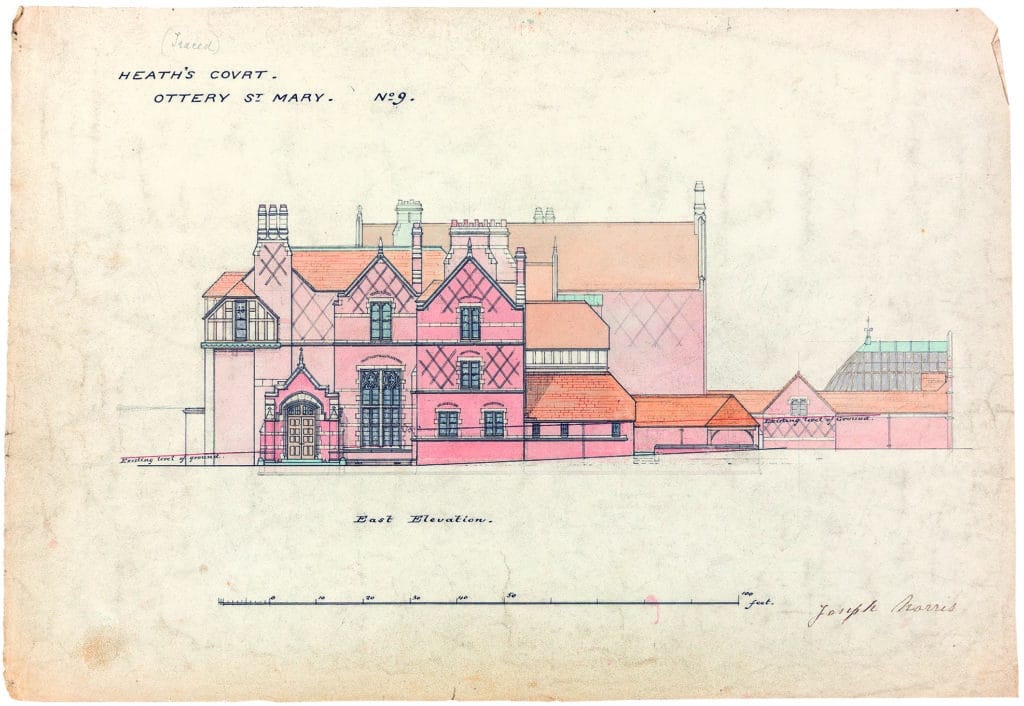 Dear Sir William,
Thank you for forwarding your drawing concerning the proposed alterations to Heath Court, Otter-St-Mary. It is indeed an exciting project.
We heard rumour that (y)our client is actually the wealthiest family in Britain. We understand that came with a certain expectation of what their home would be when you were working with them. Now, in our age, the idea of a home for the super wealthy, seems even more polarised and expectations even more eye-watering.
We have made an approximation of the building in three dimensions based upon the depth of colour in your drawing. We propose a series of new structures and remade facades that we hope you will agree is based upon your drawing intentions. At the centre of the house we propose a new, bold circulation tower around which the disparate plan of existing structures and your new additions are drawn together. We know from some of your other buildings that you favour strong colour and powerful gesture with a directness of material. We have termed that approach a Brutally Brash – an architecture with a bold, colorful, direct material honesty.
Where we have proposed additions, we have utilised the pattern of your trademark diapered brickwork to create a hierarchy in the plan. The placement of new structures on this dia-grid geometry renders the multiple ages of the building explicit – utilising the surface you have drawn to guide the development of the plan. Perhaps creating a more thorough work with your decorative ideas determining the interventions at all scales?
Continuing this theme of elevational motif guiding the next stage of building in plan, we have taken the quatrefoil that you employ, extruded its form and returned it to use as a column; decorative elements become three-dimensional and structural. The quatrefoil columns support an outer belvedere walkway that defines an edge between the multiple buildings and the surveyed landscape. Our client has requested energy independence so in the new basement (alongside the 12-car garage) is an energy plant. The ventilation of this plant manifests as two large quatrefoil chimneys.
We propose a further gable to adjust the hierarchy of the principle elevation and increase the presence of the revised entrance sequence (which leads through to the new circulation tower). We have always enjoyed your compressed articulated threshold at St Margaret's in London and hope that you will feel this is an appropriate gesture in the spirit of your architecture.
Finally, we propose enlarging the conservatory to form a significant private spa and leisure facility. Retaining your proposal to accommodate your Victorian client's collection of exotic plants with our more contemporary client's taste to provide an area for health and wellbeing. As a model for this we look to the work of our mutual friend, Sir Joseph Paxton, at Chatsworth; still the most elegant glass structure to have been built in our lifetimes.
We very much hope that you will enjoy our proposal and eagerly await your comment.
Yours sincerely,
William Burges