Alternative Histories: Bernd Schmutz on Jules Hardouin-Mansart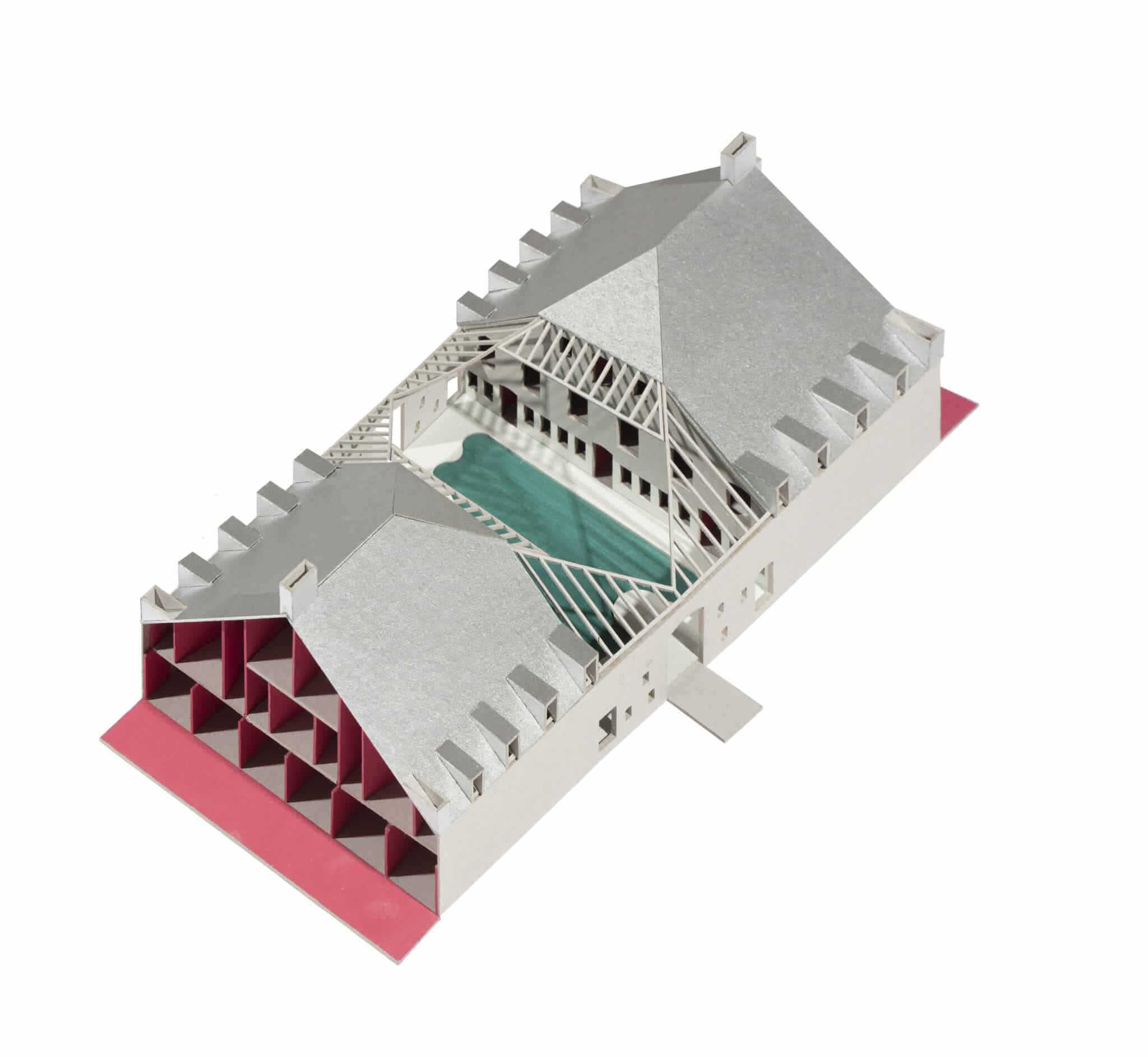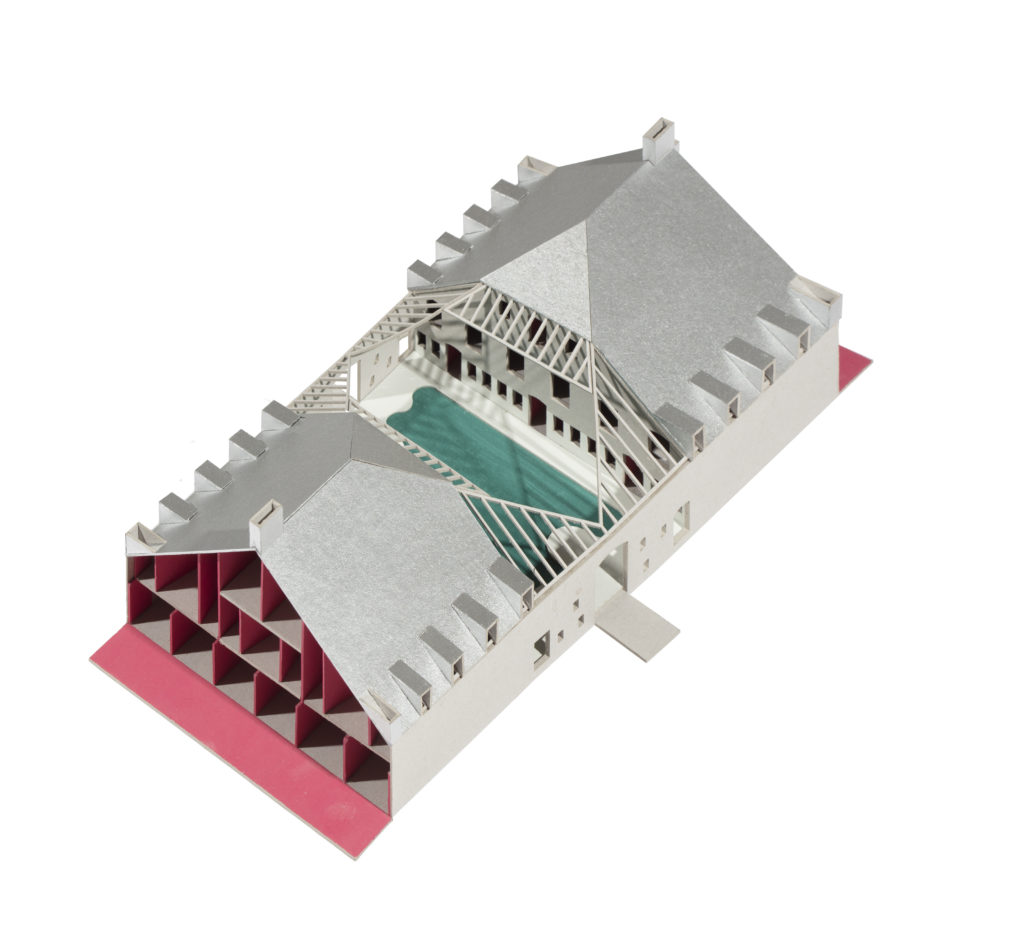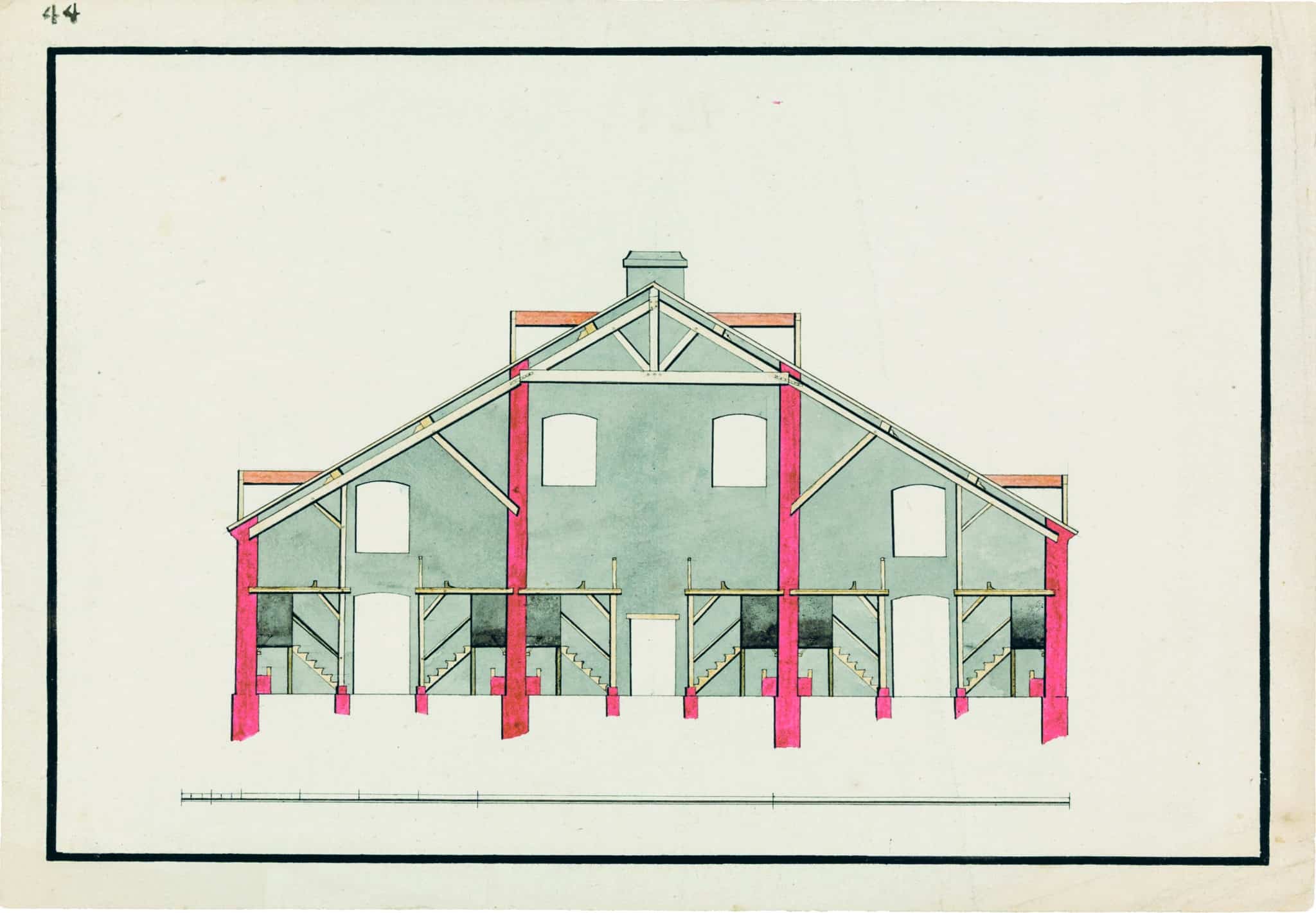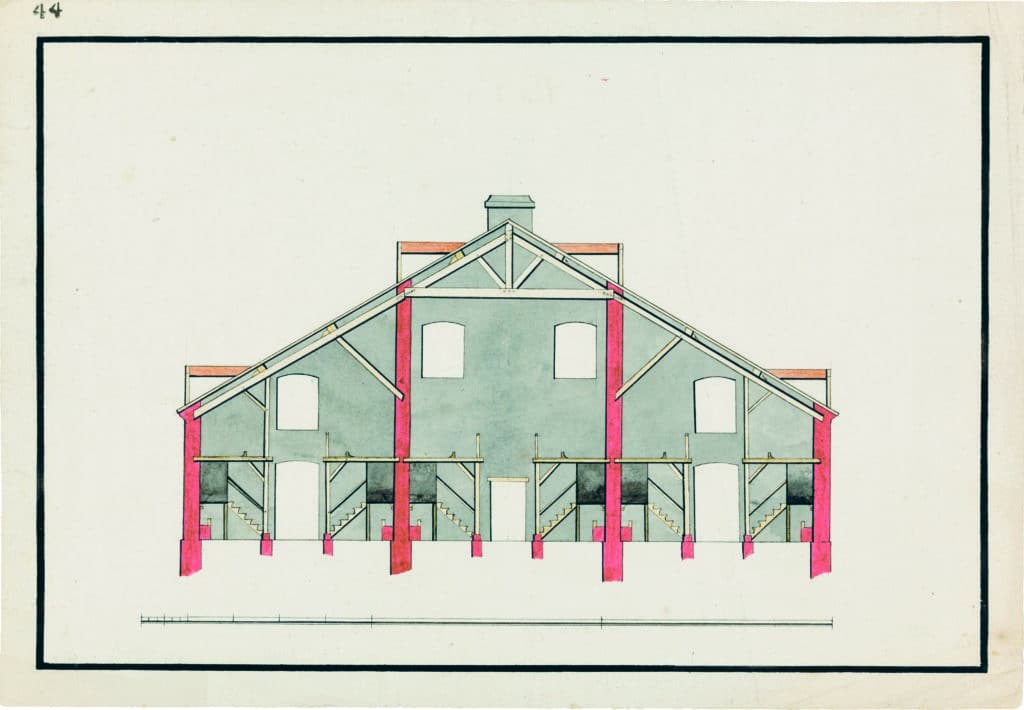 Tripartite Typology
Instead of a particular style or authorship, Jules Hardouin Mansart's drawing seems as if anonymous, characterised by a strong typological rigour.
We have projected its composition of three double units into a deep roof volume with varying facades, gables and profiles, built as a painted model which explores the spatial qualities of the coral red walls shown on the original drawing. The big timber structure shelters single, double and triple units, internal and external spaces, all assembled under a large roof which has been cut diagonally to form a light open centre.
The model emphasises the multiple readings that arise between programme and envelope, between plan and section, between shared and individual spaces – it is not clear if there are one, two, three, six or more buildings under one roof.
As opposed to the determination of type, these ambiguities are seen as a potential to keep the typology soft and malleable, and to make it flexible and adaptable for future iterations, all held together by the inherent logic of the original drawing.
– Bernd Schmutz Architekten, 2019