Alternative Histories: Doorzon Interieurarchitecten on Stefano de Martino
– Stefanie Everaert and Caroline Lateur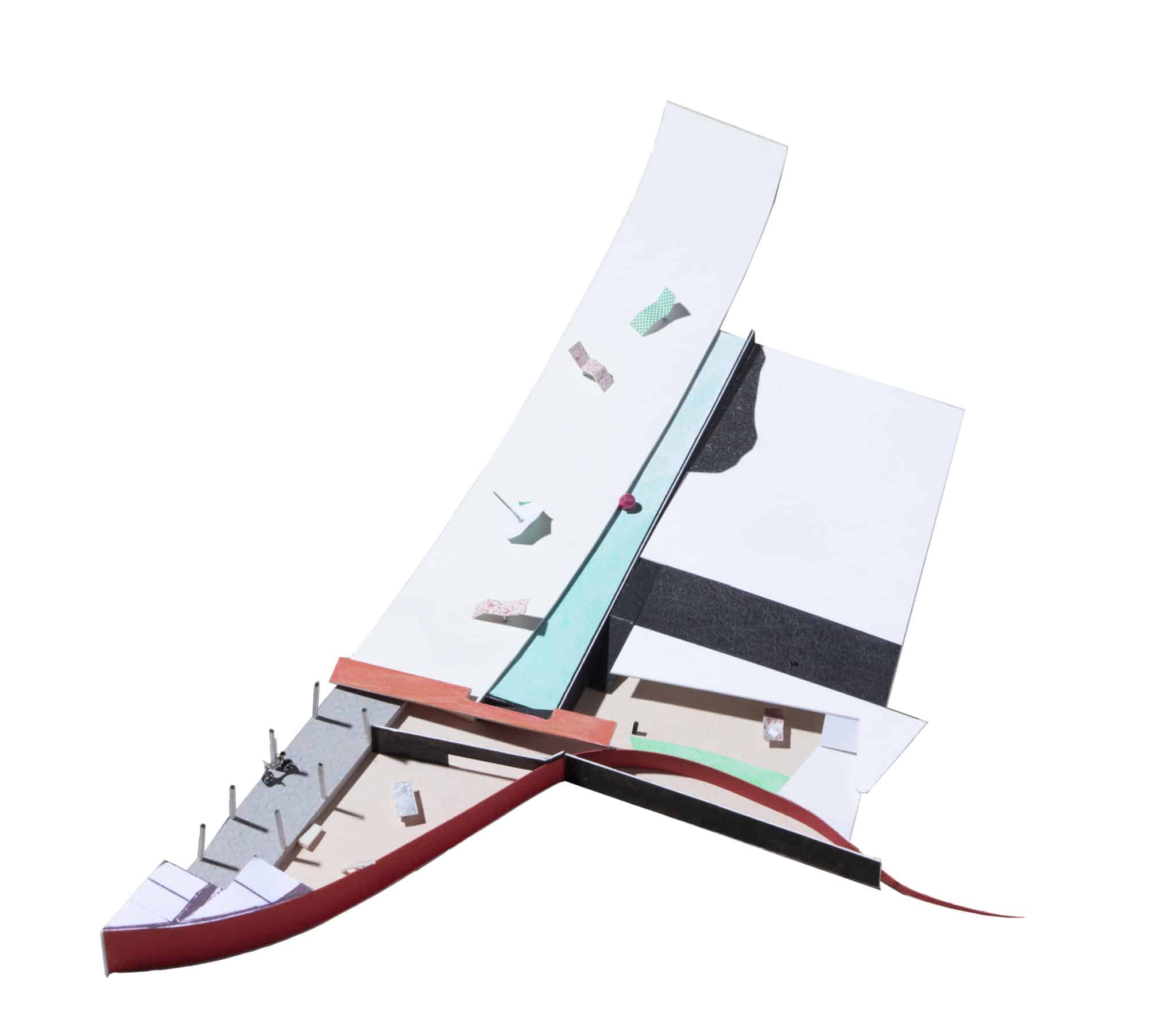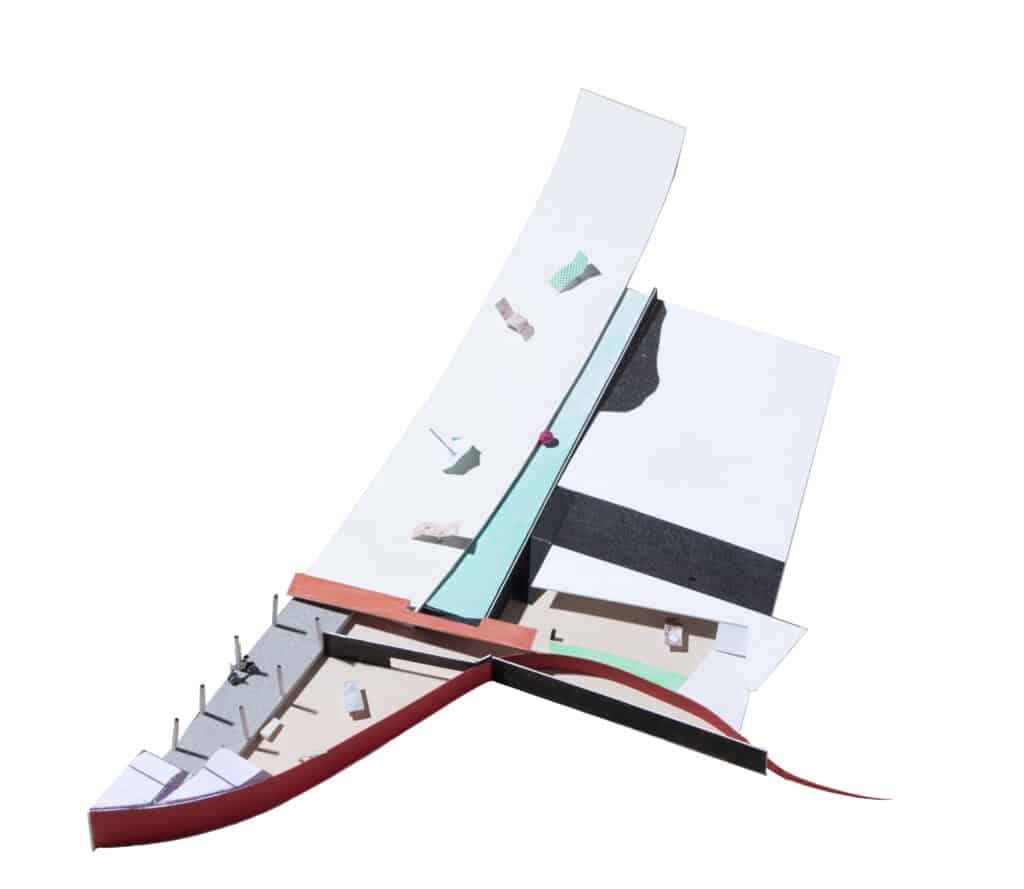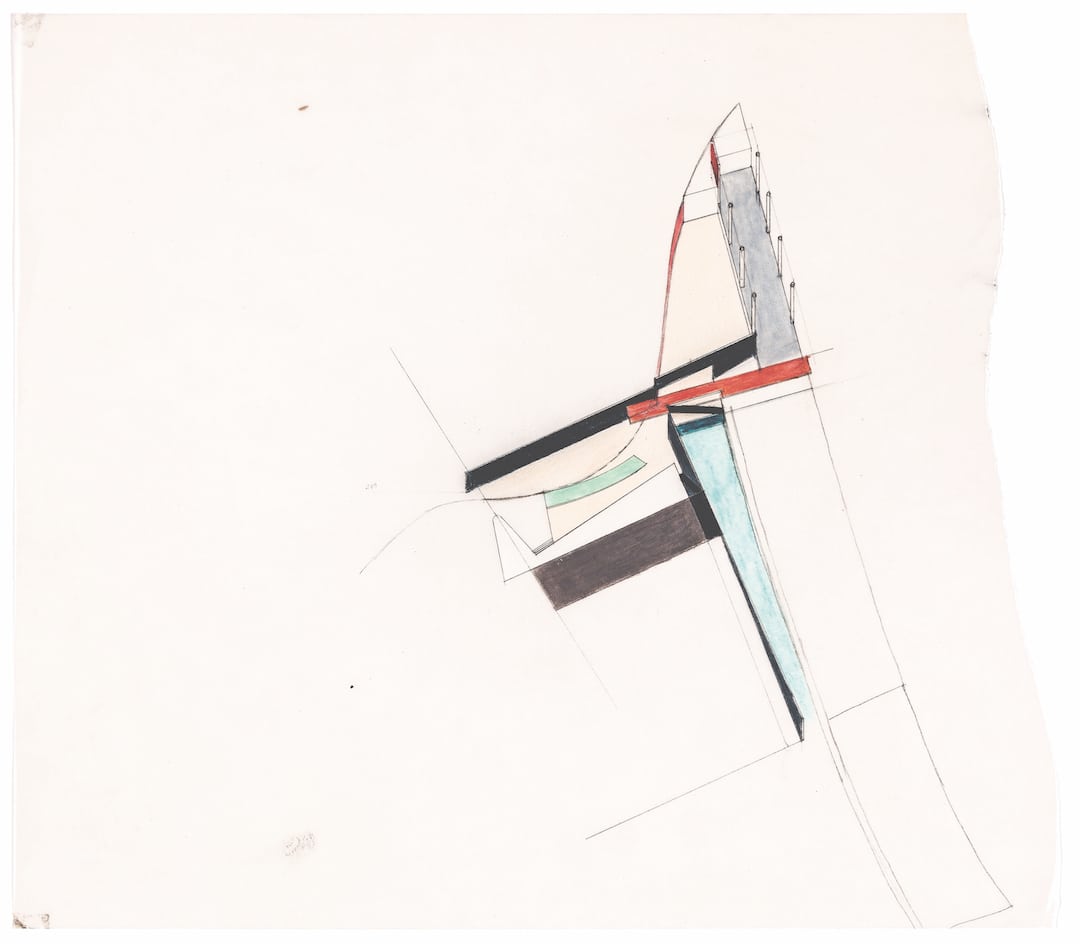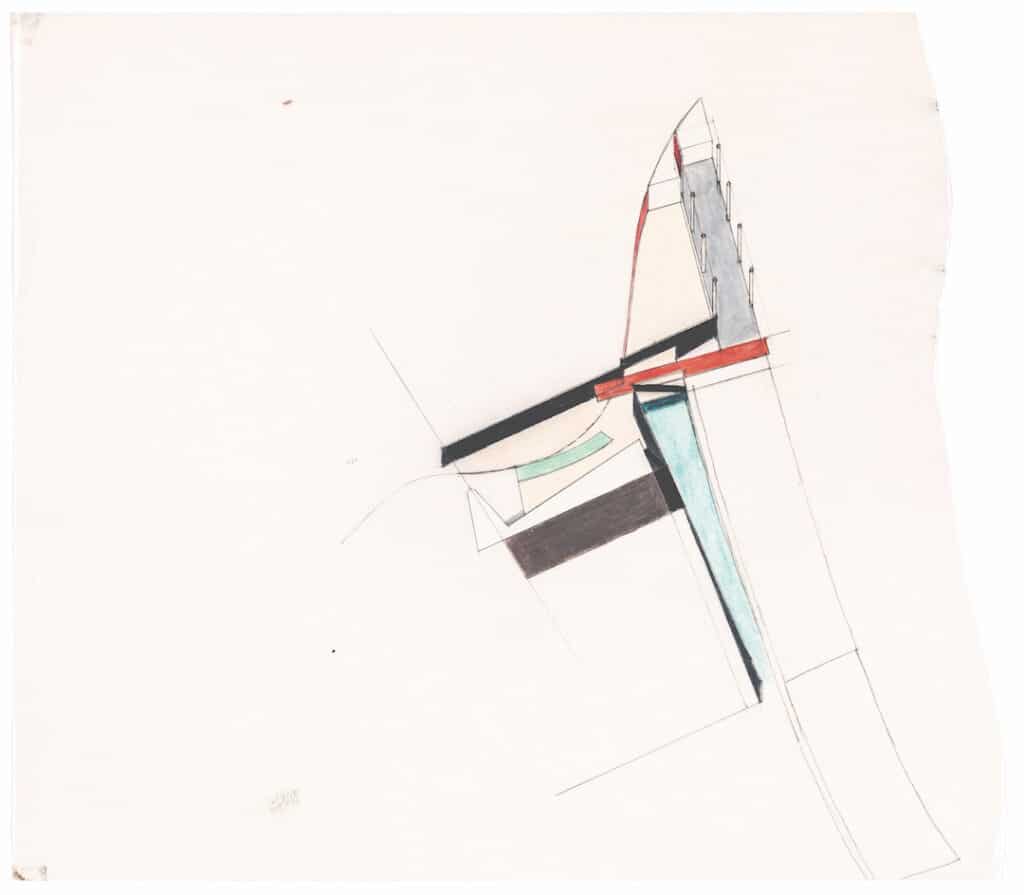 The first things to catch our eye in the beautiful drawing by Stefano de Martino were three or four small brightly coloured surfaces integral to the composition, and its abstraction provided an advantage.
Our search for spatial qualities made us transform the abstract drawing into a small, three-dimensional object – a jewel-like model. This was our first act.
Our second act attributed scale. With the rigidity of a drawing seemingly so free and pleasant, as soon as a random opening became a door or a gate, everything suddenly became defined.

Yet the model – like the drawing – still lacked the suggestion of any human activity or presence.
By placing a few carefully chosen objects we tried to add narrative to the spaces, to imbue the model with life. This third and last act enhanced its preciousness. It could still be perceived as a design for a brooch or hairpin but it had been given new meaning.
– Stefanie Everaert and Caroline Lateur