Alternative Histories: East Architecture on Otto Wagner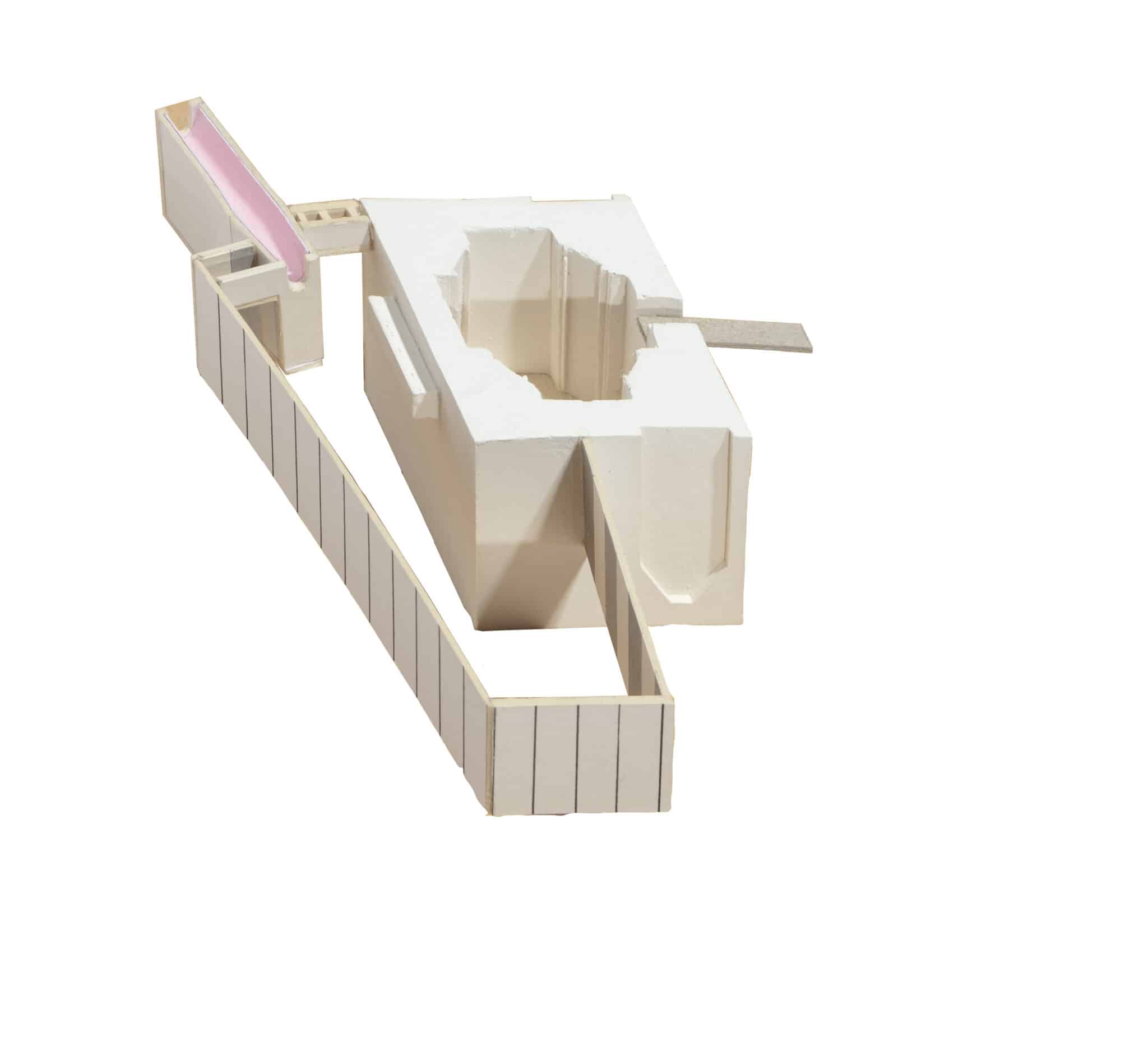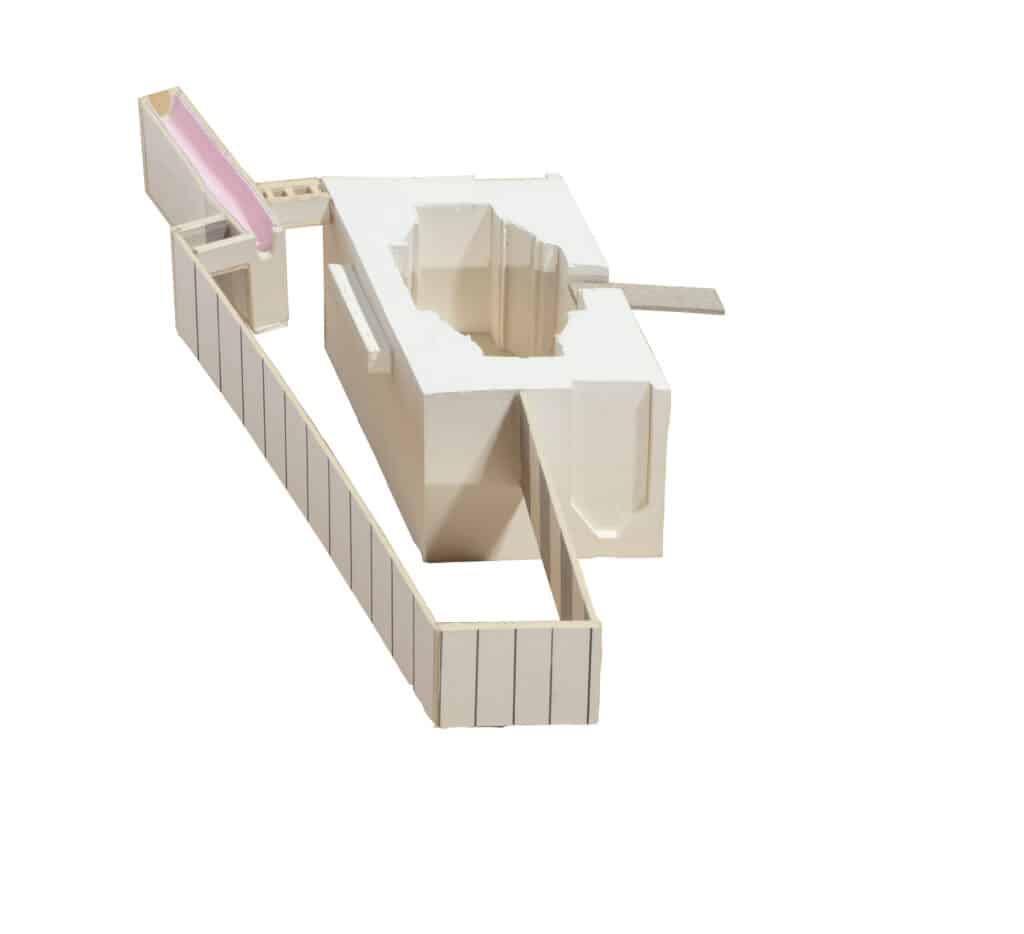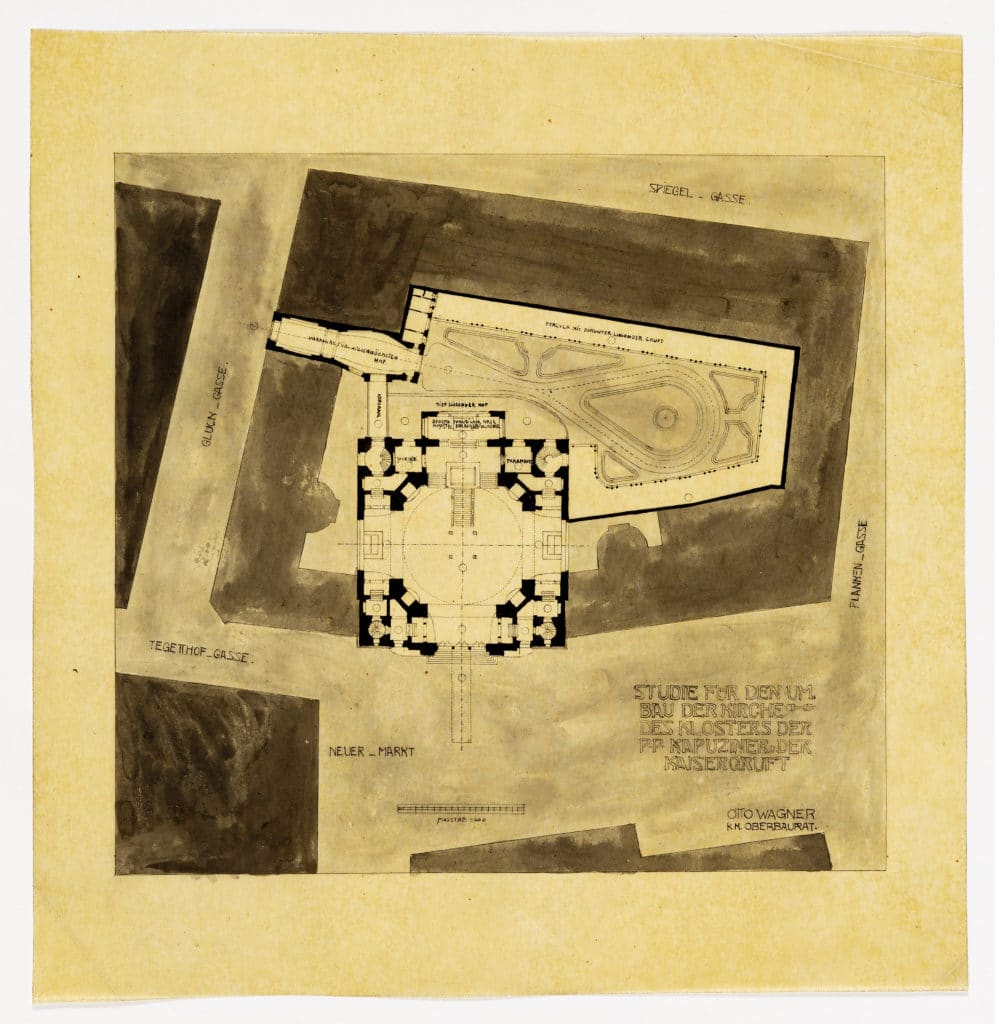 Otto Wagner's self-initiated design for the Capuchin Church and Imperial Crypt in Vienna reveals a powerful civic pride and belief in the role of architecture to improve lives. His monument was more than a symbol of mass and space; its claddings and dressings were dramatically intended for social effect.
The stone-panelled exterior with copper-gilded copings, bronze statuary and an electrically illuminated dome were highly visible; the aluminium-clad, black-and-white interior, bathed in natural daylight. The plan brought a perfect figure to the imperfect reality of the existing block.
We noticed that the building's spatial and functional relation to the surrounding city fabric was secondary to its architectural priorities. This inspired us to redirect Wagner's urban dressings away from the building itself towards the spaces and new context it created: the aluminium cladding could provide a colonnade to enrich the hearse turn as a celebrated public space; a twenty-metre-long, demountable canopy could be highlighted as a city entrance; and the adjacent building might borrow the electric illumination intended for the dome.
Our model delineates this catalogue of redistributed city dressings – added-value proposals to expand the project's urban potential, re-conceived interventions to resist the Emperor's call for cost reductions, which would eventually end Wagner's involvement in the project.
– East, 2019