Alternative Histories: ECTV on Tony Fretton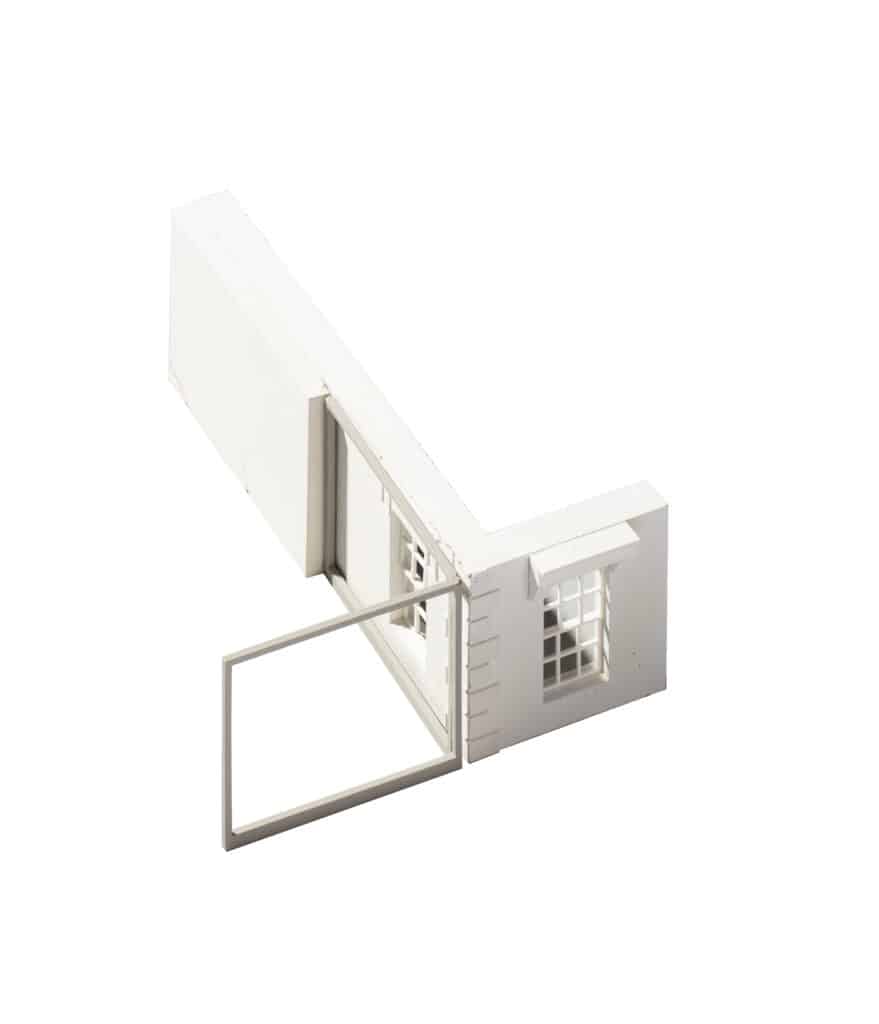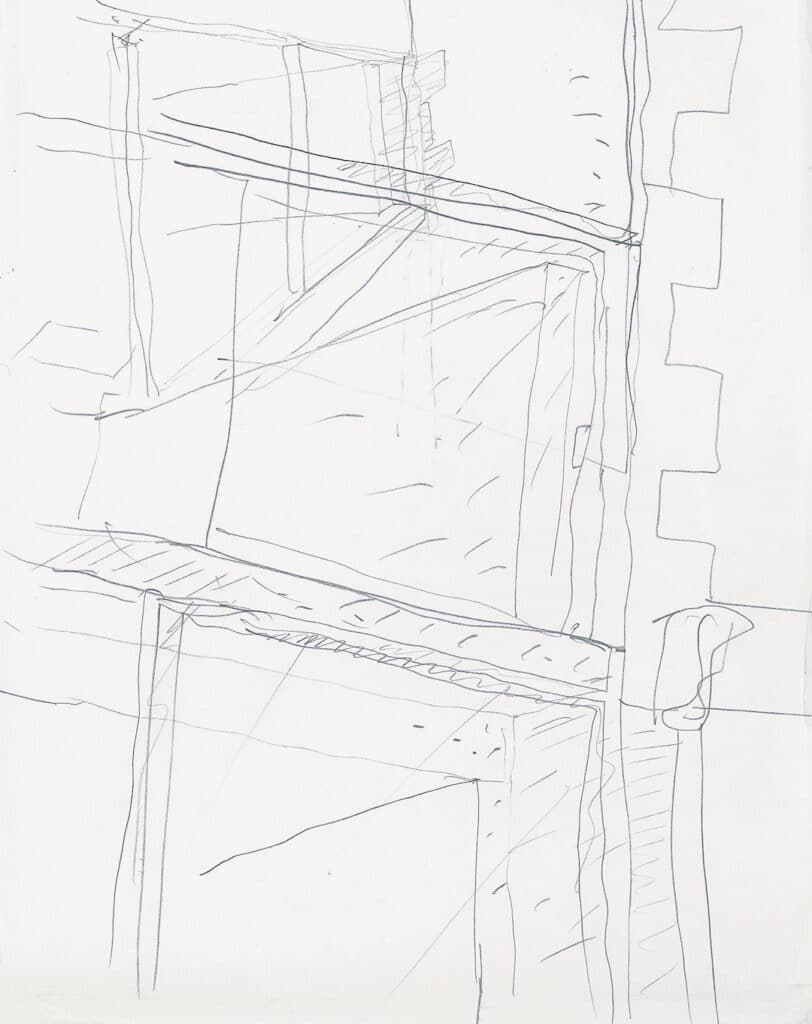 We are very happy with this new commission. Thinking of a third phase for the London Lisson gallery is an honorable and challenging design assignment!
Without false modesty, we must recognize that a Belgian architect is particularly well-placed for this task. After all, Belgians are very skilled in row-house configurations and rear-extensions. And after the many chances that Tony and other Britons got in Belgium, it is only logical that we also get a foot in the UK.
In preparation we got this drawing from Tony's hand. It is a draft sketch for the 2nd construction phase of the Lisson gallery. This sketch is very suggestive and made the design rather easy for us. The sketch seems to anticipate a 3rd building phase and clearly suggests the small 18th century building next to it. In his design of the 2nd phase, the floor height and the façade lines were respectfully attuned to this adjoining building. We take this recommendation to heart!
But the sketch is also slightly confusing in perspective. It is about the connection of the façade with the striking edge of the adjacent building, but just as well over the wall that separates the two buildings. We want to connect the two buildings in one way or another. But how to connect two spaces with an entirely different logic? One has 'normal' window holes, full angles and thus a certain privacy. The other has room-wide windows, actually no corners and mixes up indoors and outdoors. Our window in the party wall makes both logics from both sides tangible.
With this intervention we remain well within budget.
– ECTV, Els Claessens en Tania Vandenbussche