Alternative Histories: General Architecture on Emil Hoppe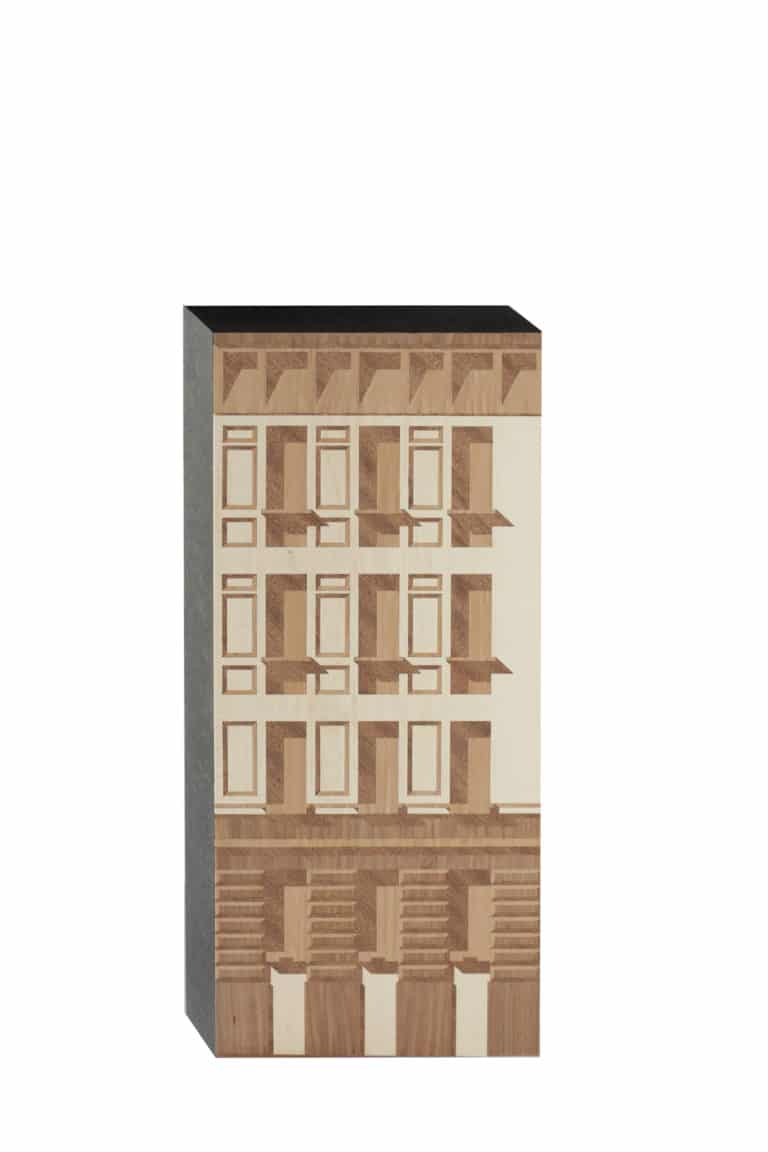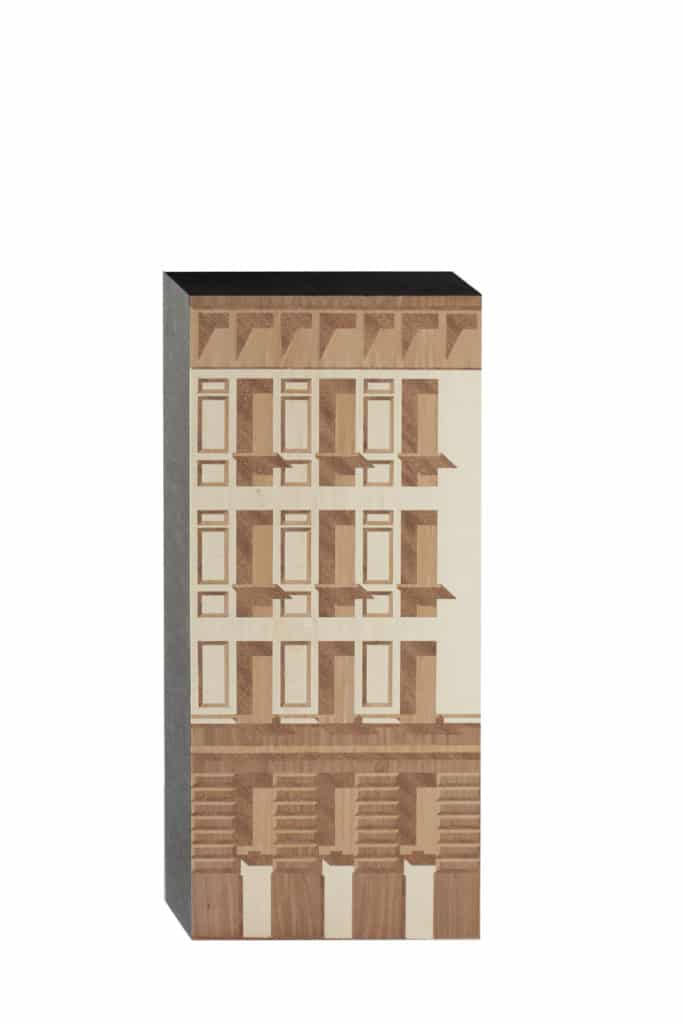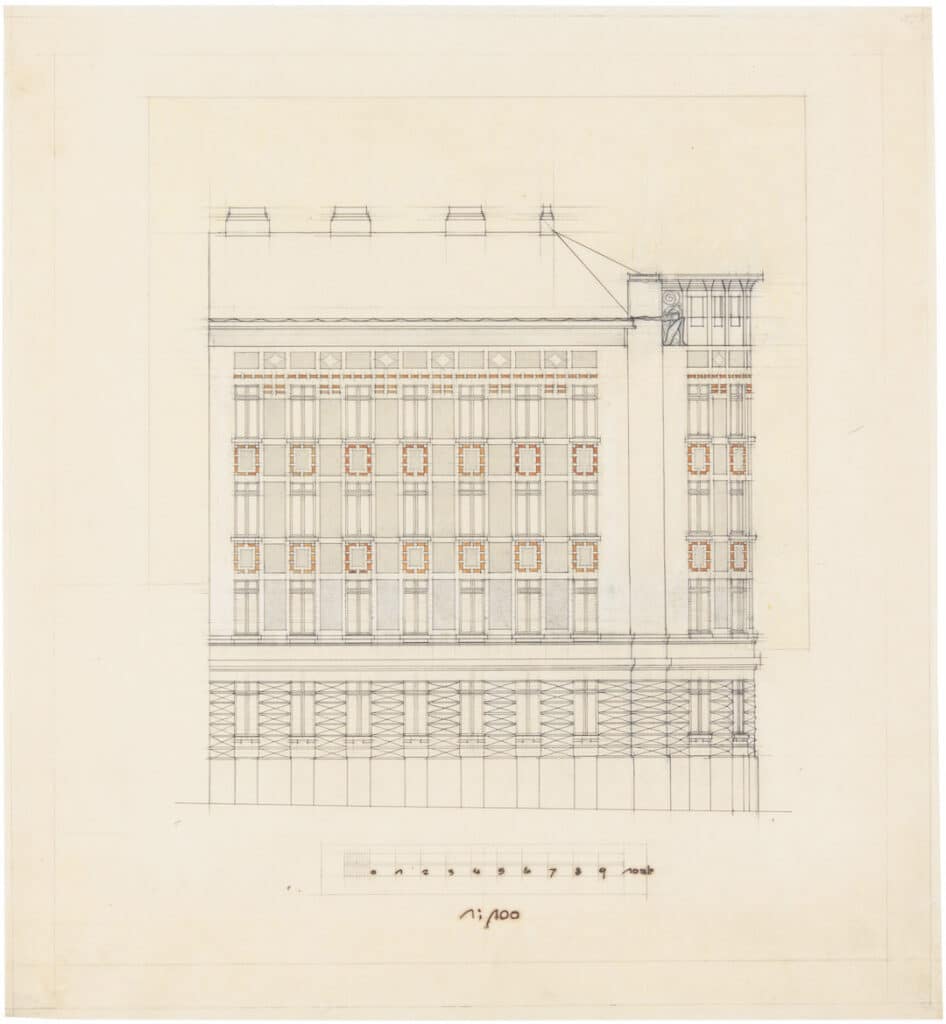 Task
We look upon the drawing of Emil Hoppe as a first draft of a building. The draft has travelled through time and it Is now our task to continue the work from our position. Continuation must be understood as something in between mere acceptance and rejection. For this task we accept the overall volume (as far as it could be read from the elevation at hand), we further accept the overall composition, rhythm and proportion of façade. We start our work on another scale.
Reading
The drawing represents a building with a high plinth and three additional stories. Although the plinth is very prominent and the façade has a clear grid-like structure it seems like a flat façade. The grid is in line with the closed corners as are the ornaments. The fields in between appear to be slightly sunken. Even the rustication of the plinth seems to be without real depth.
Drawing
We wanted to add depth to this façade. As a first step we tried to draw it with clear shadows, but the ornaments and the rustication worked against the illusion of depth. We kept the overall geometry but transformed the ornaments and openings to optimise to give of a clear sense of depth, although the representation was still very flat. The rhythm and the overall composition remain the same, but it seems a more robust building.
Model
In the final piece both the inevitable flatness of a drawing and a building with a deep relief are present.
– General Architecture