Alternative Histories: Gustav Appell Arkitektkontor on Erik Gunnar Asplund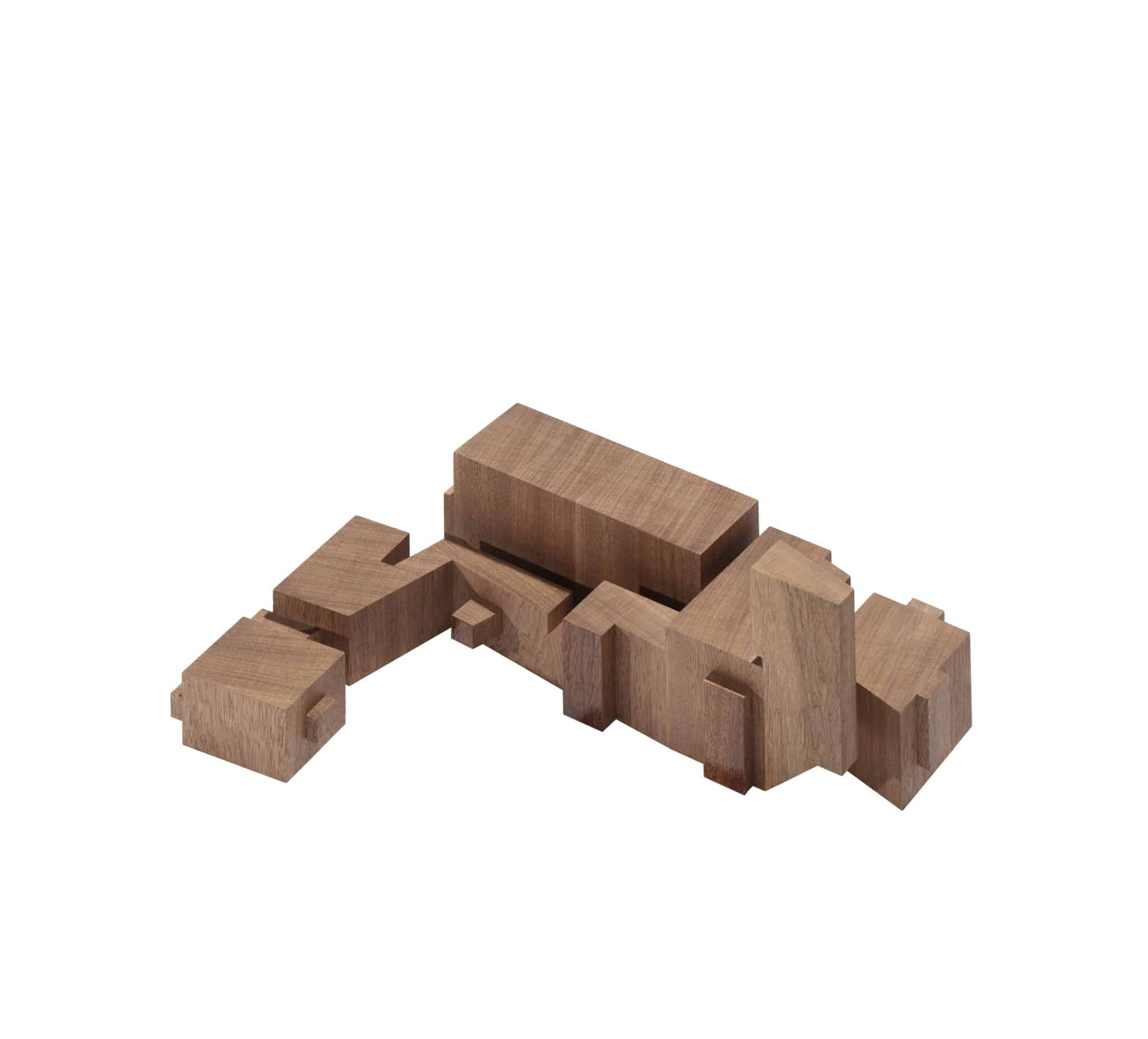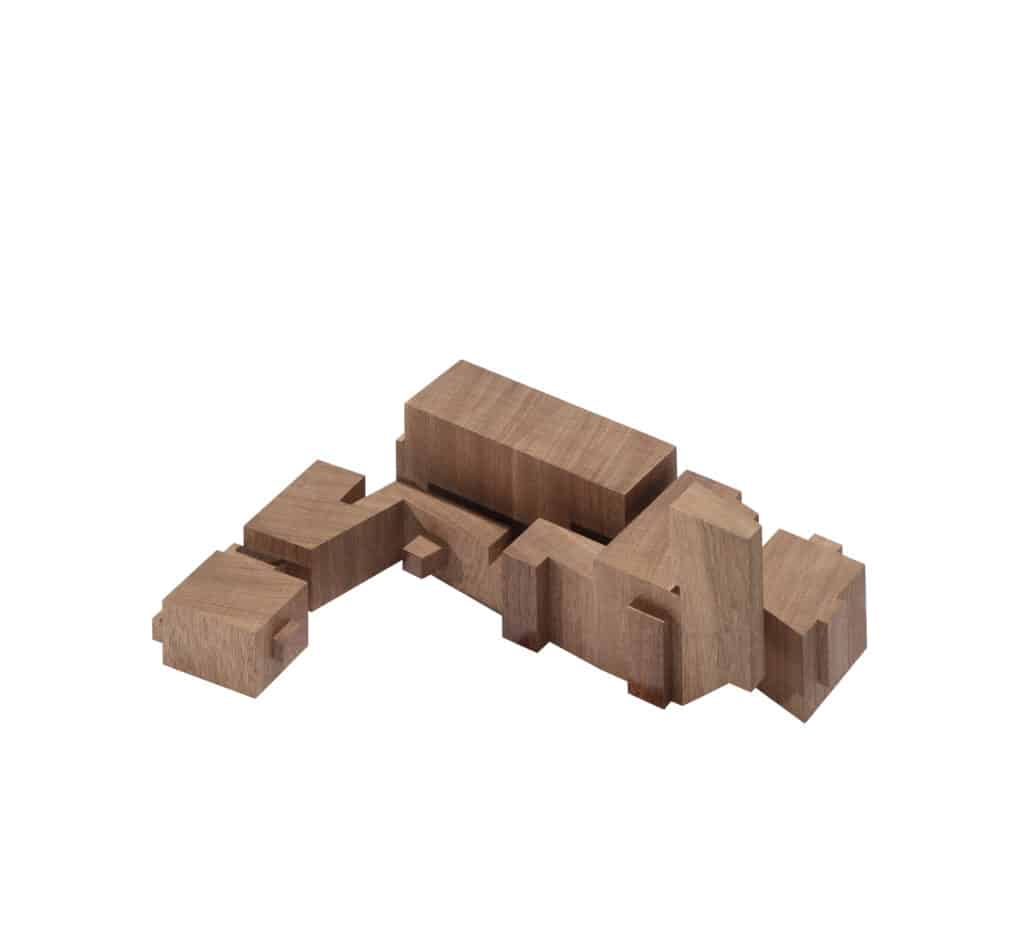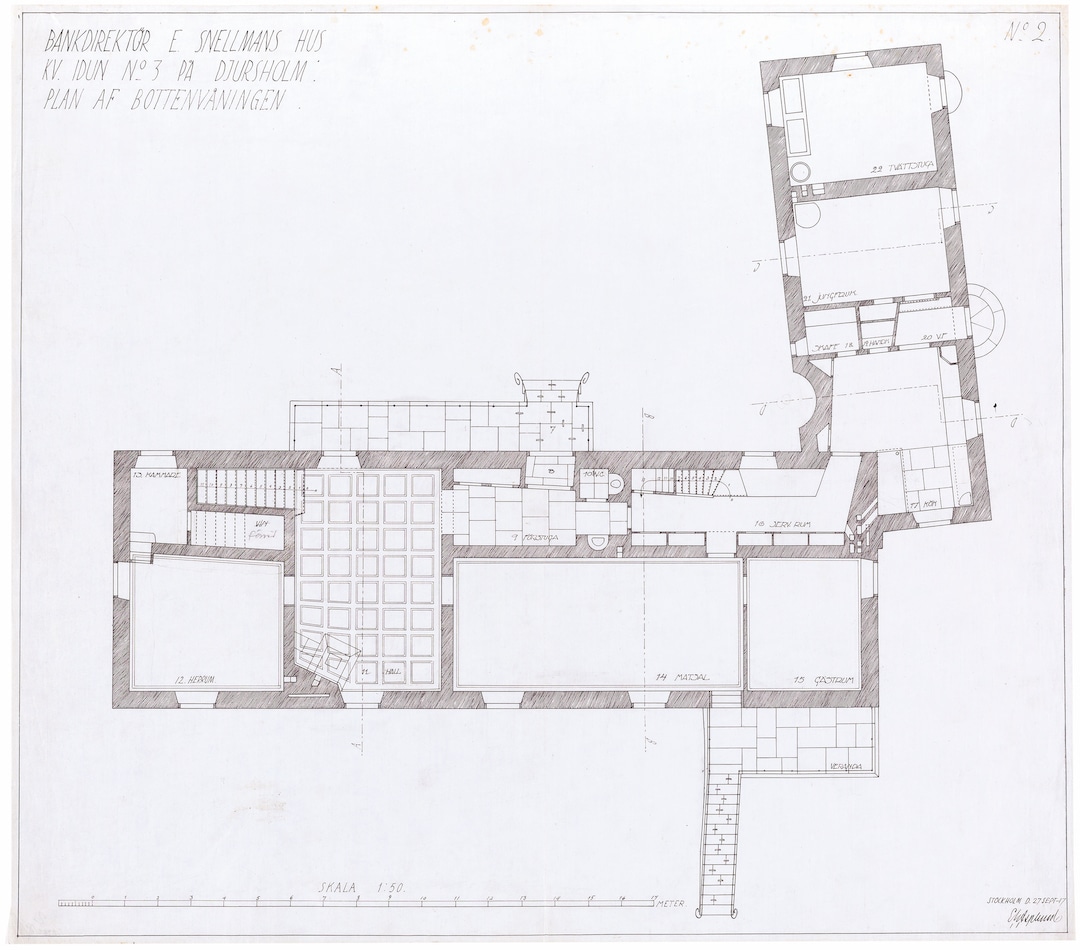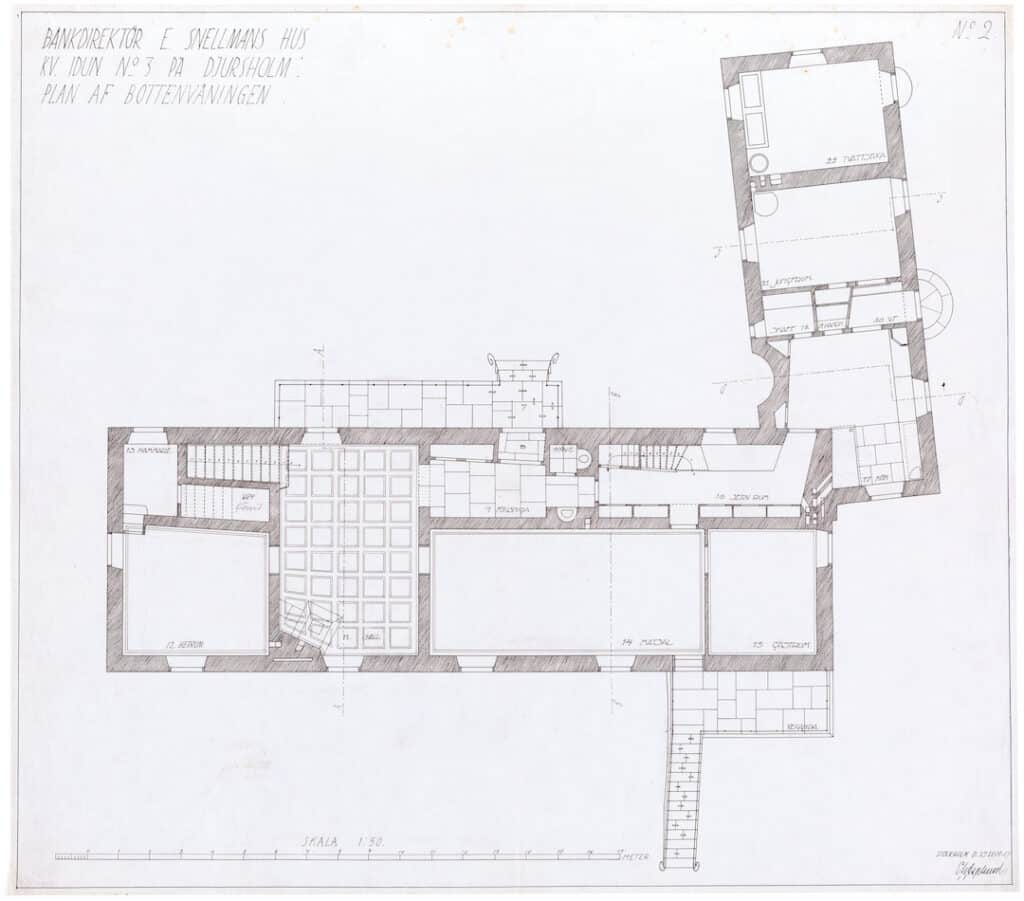 The model examines and highlights the way in which Asplund worked with interior space. Often the interior and exterior of his buildings show striking dissimilarities. His ability to hide unexpected spaces within unassuming volumes has always inspired us.
This beautiful plan drawing of Villa Snellman speaks of this, we think, as it reveals subtle distortions and the active shaping of rooms and connective spaces.
In studying and working with the drawing, we found several architectural themes that Asplund perhaps thought of ­ – and perhaps not – themes such as the cross plan, the church typology and different possible room hierarchies. Some we tried to investigate further and develop in our model.
Our work is a very free interpretation of Asplund's drawing. The model inverts the relation of void to mass; it builds the void in solid wood and uses a glossy varnish to reveal its exposed openings.
Asplund reworked the final plan drawing when it was decided to realise Villa Snellman in a cheaper, lighter wood construction instead of solid brickwork. It gives the drawing a particular quality as documentation of an architecture somewhere between the built and unbuilt.
– Gustav Appell Arkitektkontor