Alternative Histories: Havana architectuur on Michael Webb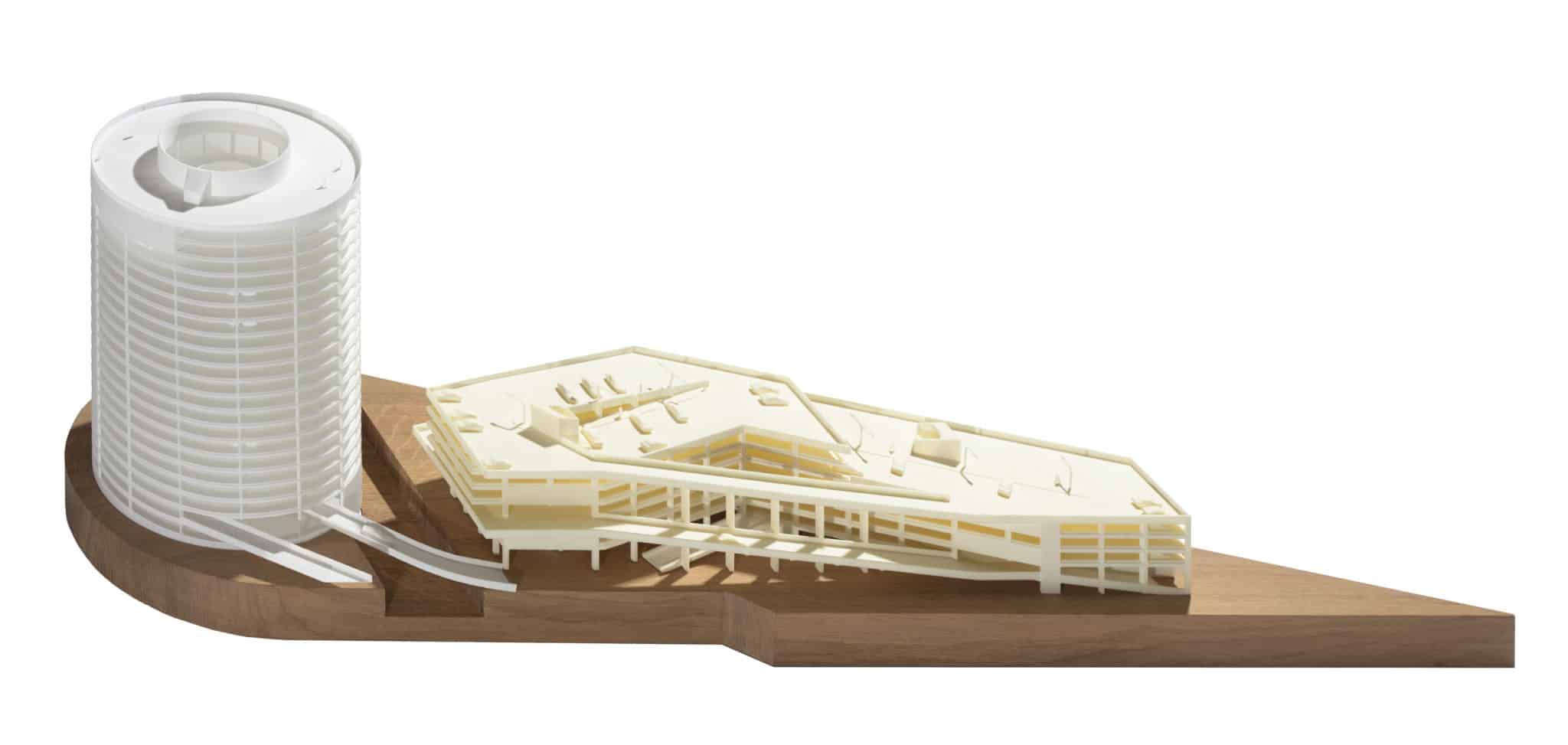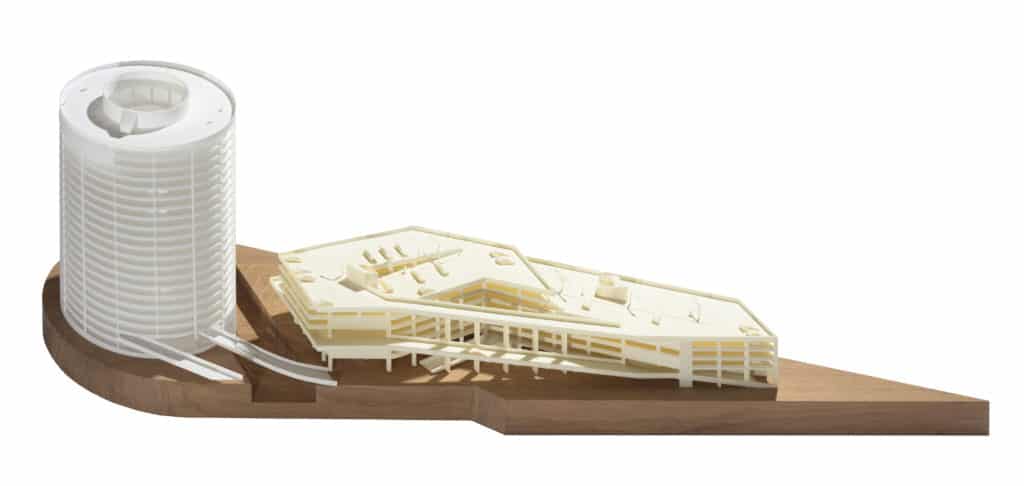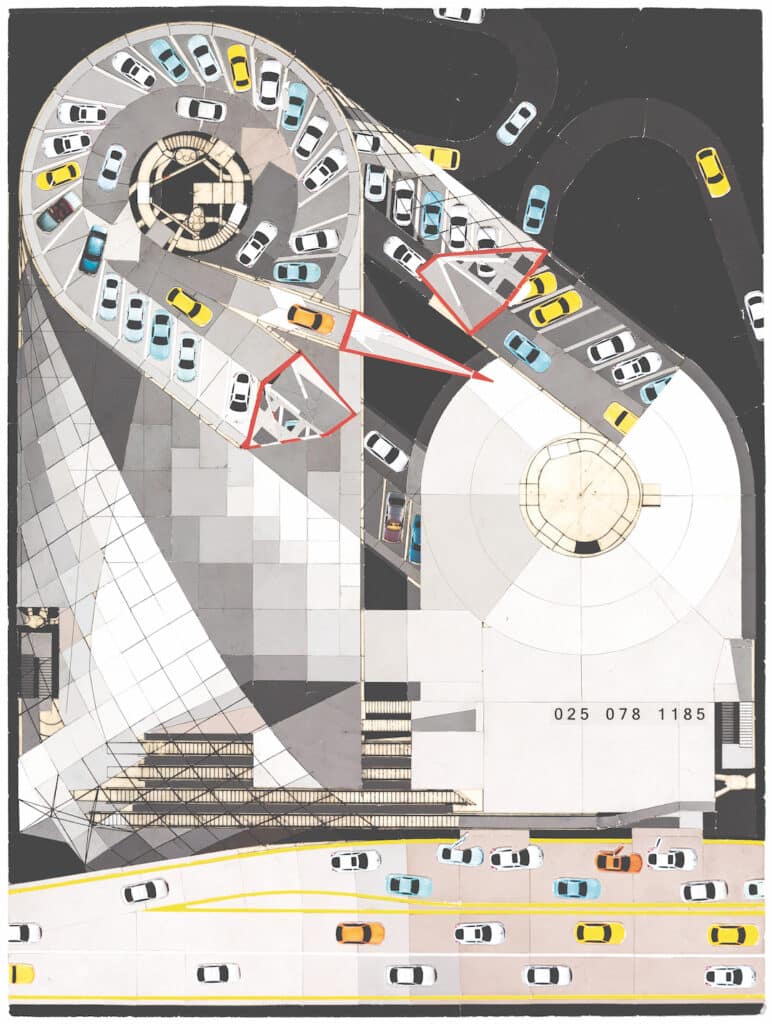 When asked to design a model based on one of Michael Webb's illustrious drawings of the Sin Centre project for Leicester Square (London 1961) we immediately thought about our project for a 500 cars garage (in collaboration with L.U.S.T. architecten) at the edge of the town of Ghent, which is currently under construction. We embraced Webb's boldness and took it as an alibi to plan an alternative version of our garage, located in the bend of the exit road at the other side of the tunnel complex at site. This alternative at the same time serves as a comment and an expansion of the original 'boomerang' design. Alike our design this alternative garage contains 500 cars.
Alike our garage it is made up of a spiralling structure with a straightforward section combining stop rails, buffer strips, parking road, single-sided parking spaces and a pedestrian walk in a width of no more than 12 yards. The original design took the car for a scenic half-a-mile ride to the belvedere on the 7th floor. The alternative design adds another two miles and twenty-two more car decks to the thrilling experience. Whereas the boomerang was a contextual answer to the sharp angled triangular shape of the original plot, the double helicoid based on Michael Webb's car park is an alternative 'minimal surface' that makes the bend in the road – again – the core of its existence and design.
– Havana architectuur