Alternative Histories: Hayatsu Architects on Charles-Dominique-Joseph Eisen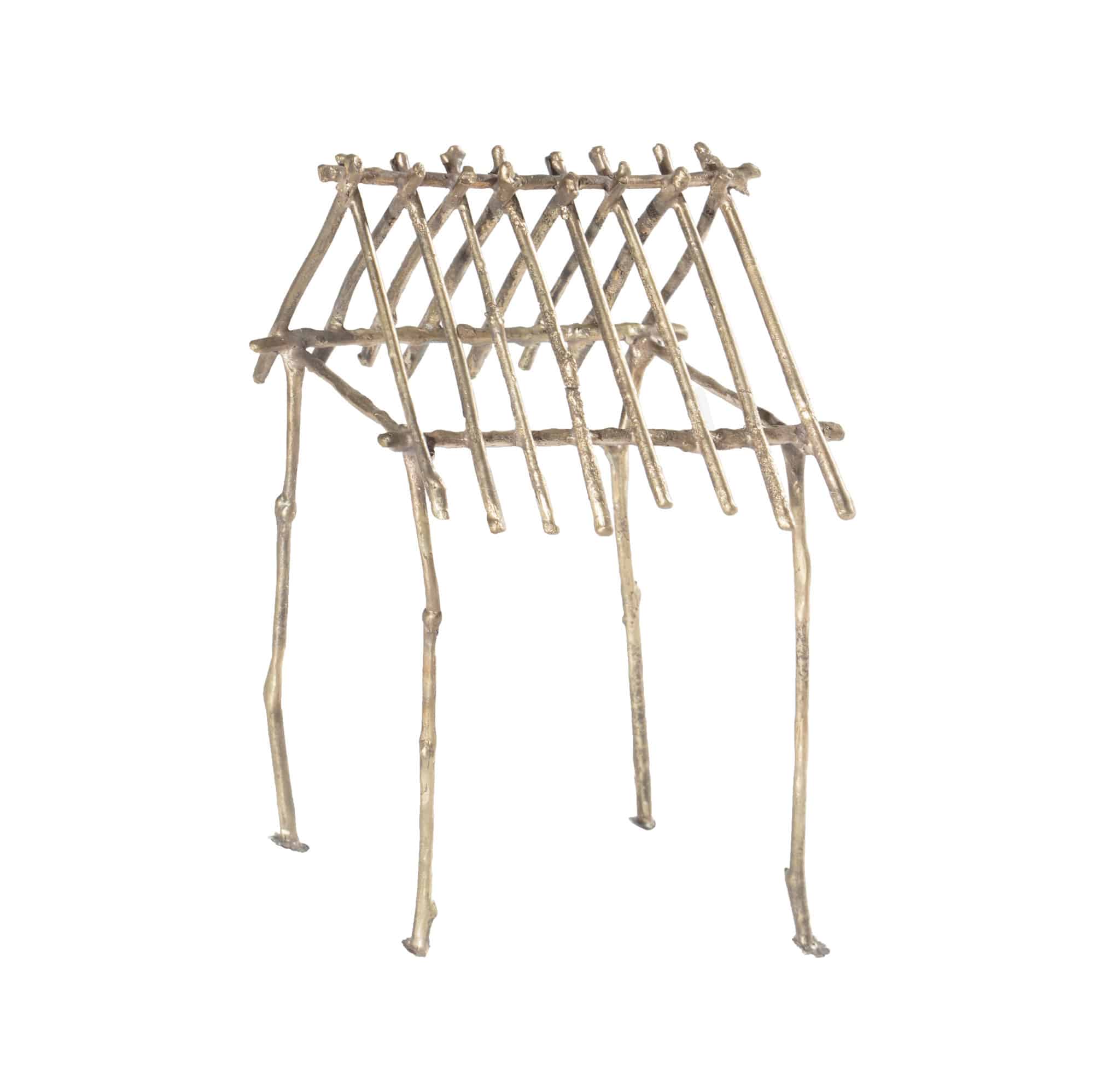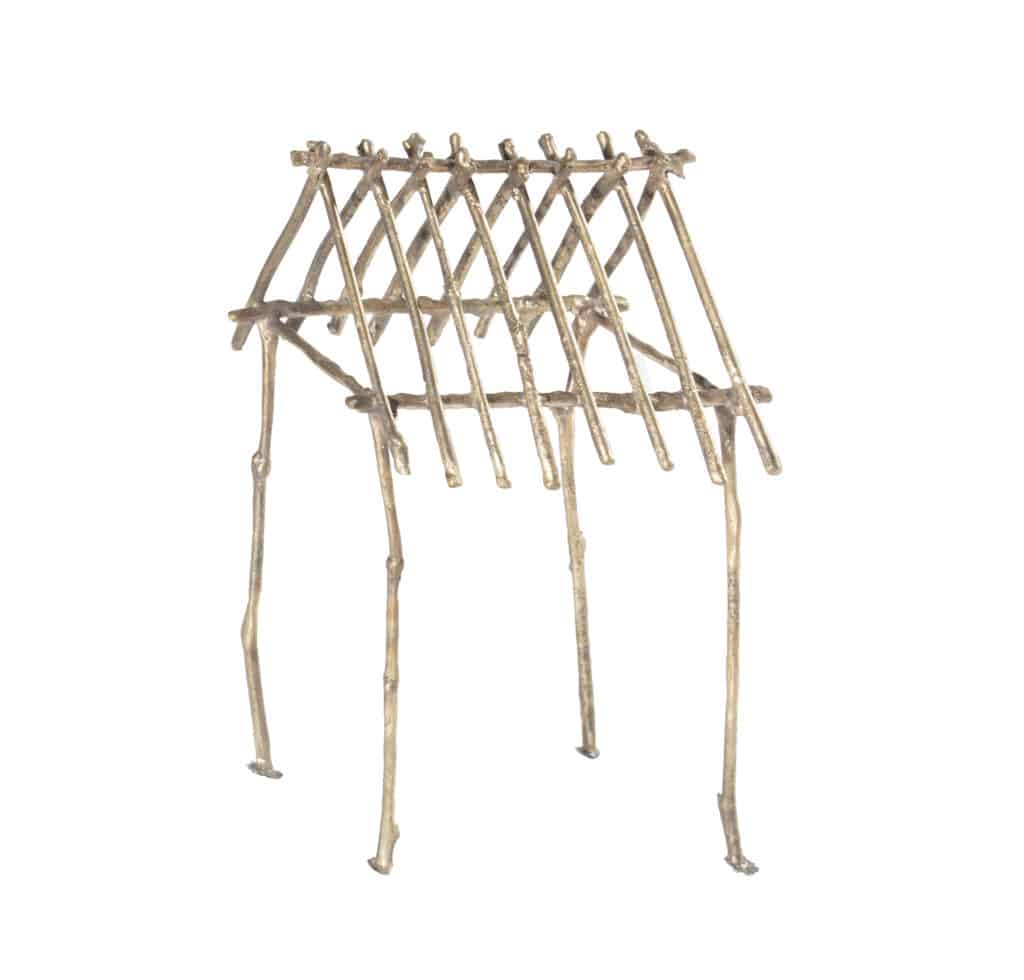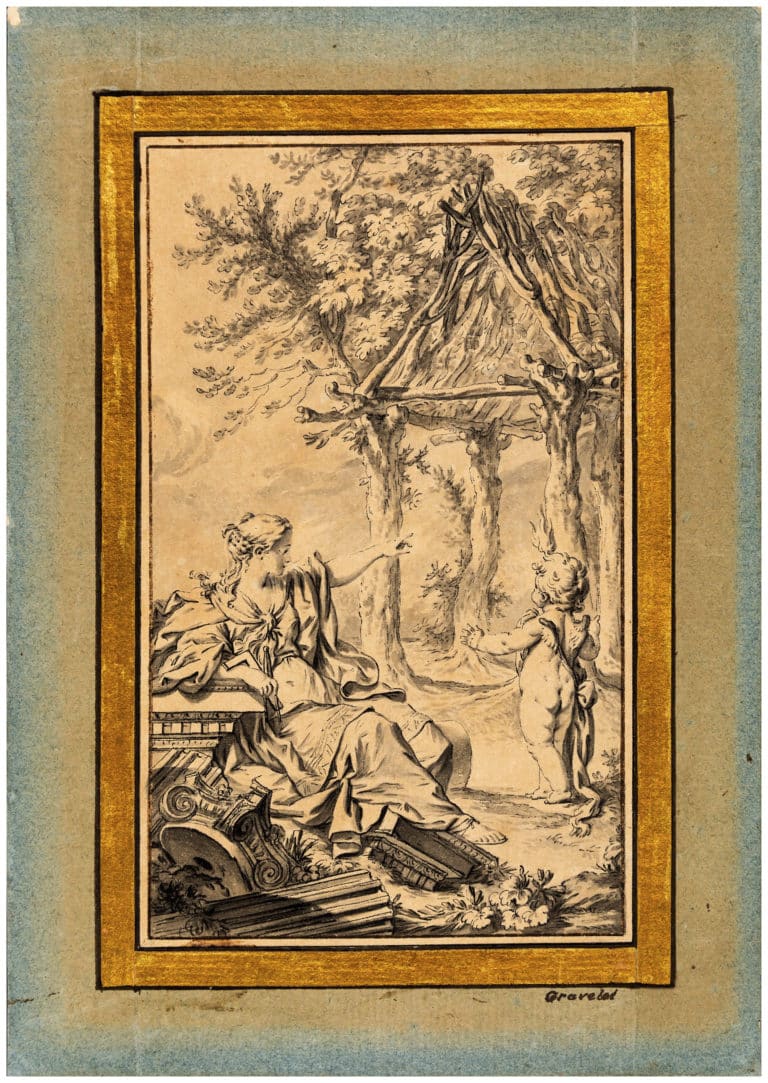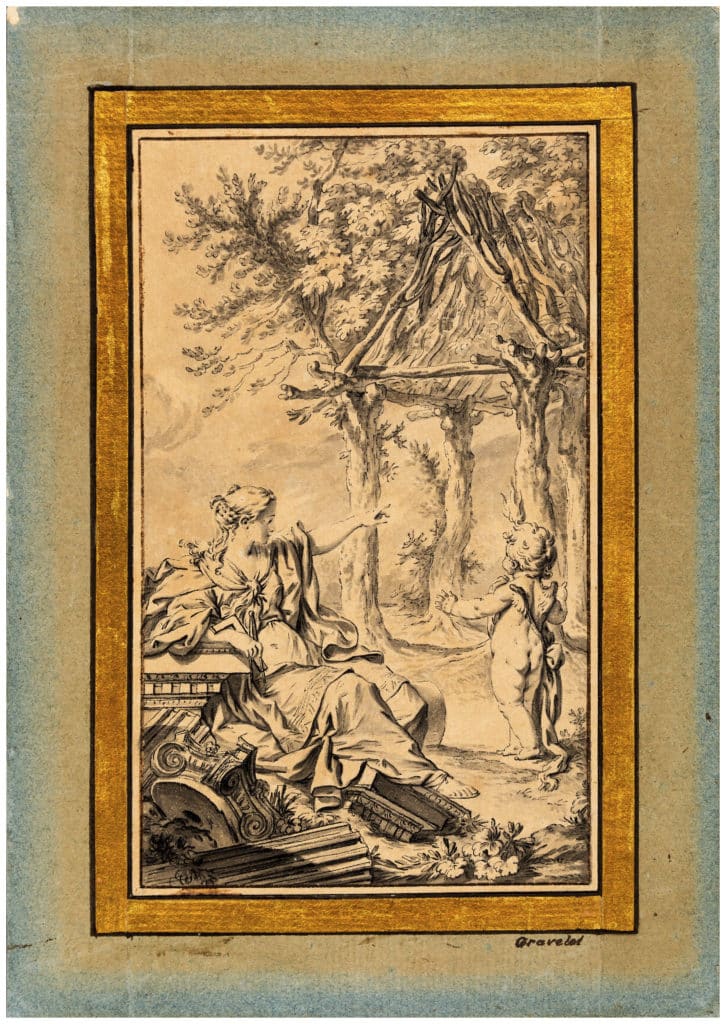 Architecture evolves through material transformations, copying one from another, much like how Greek temples adopted using stone instead of wood.
Casting is an act of copying. Bronze is an ancient material used by humankind dating back to the mid-4th millennium BC. It is a ductile alloy which does not corrode once the copper oxide layer is formed. Its eternal quality transforms the most primitive construction made from wooden branches to a dignified and enduring architecture.
– Takeshi Hayatsu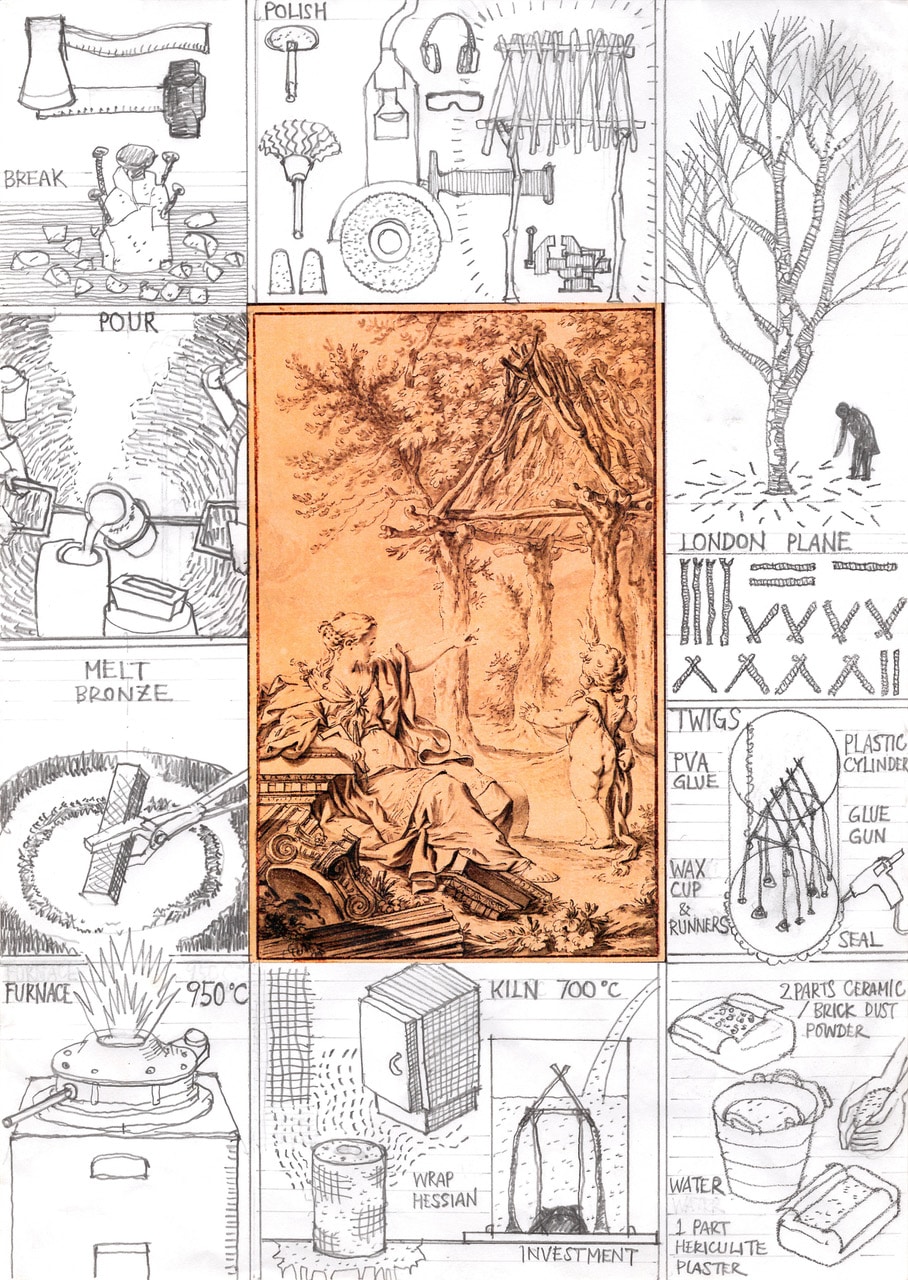 This is the foundry in East Putney where we cast the model. The bronze pour is certainly the highlight of the whole making process.