Alternative Histories: Jonathan Sergison on Carlos Diniz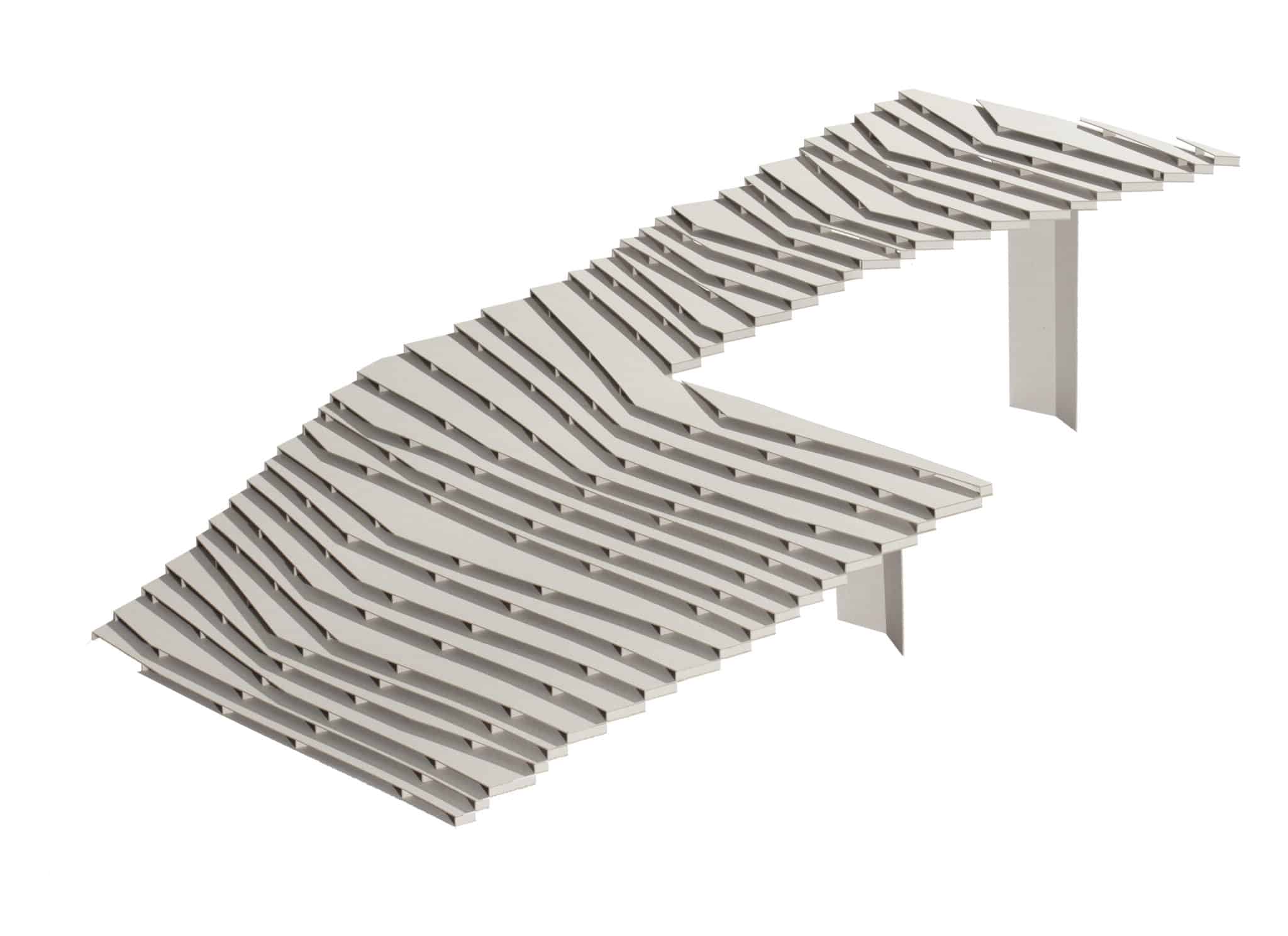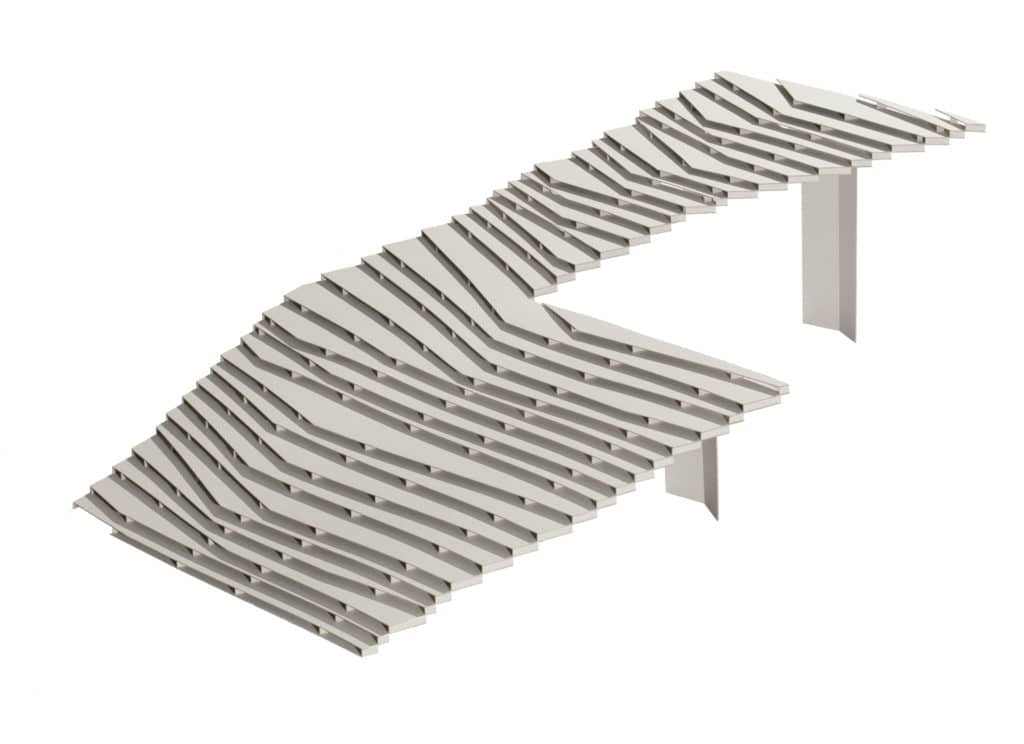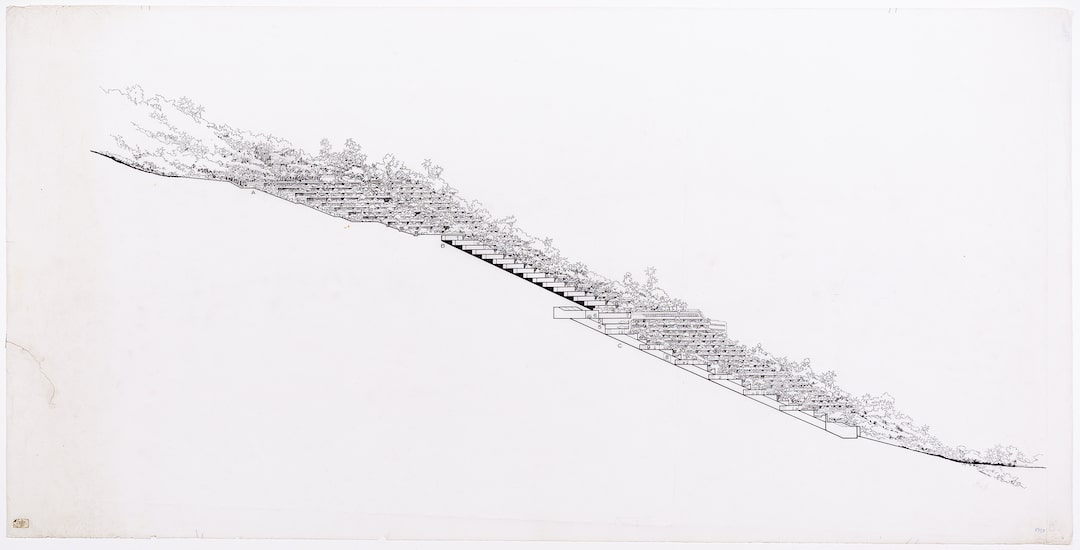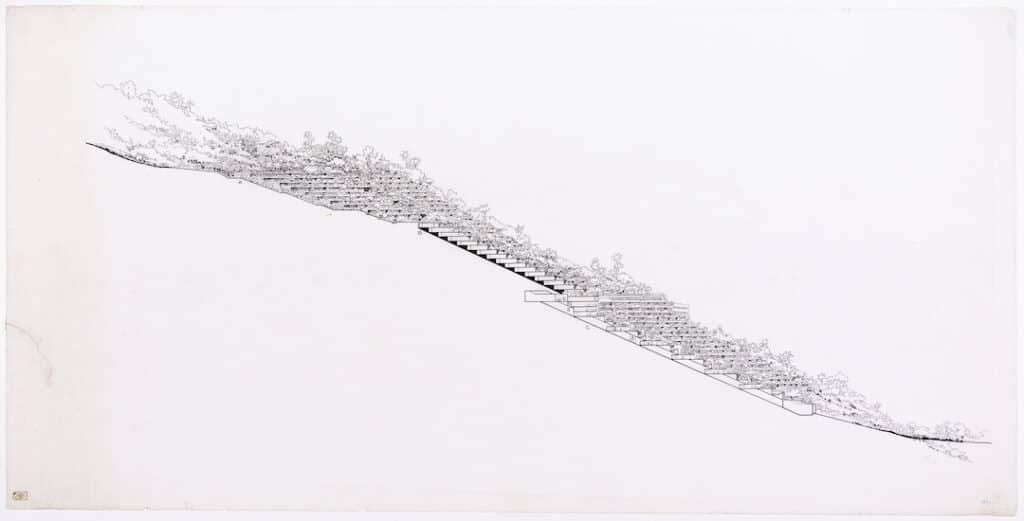 Carlos Diniz's drawing for Hillrise Apartments represents of another architect's work. Who this may have been remains unclear. Interpreting the work of others is a common aspect of developing architectural ideas; our many collaborators add to projects through their drawings and models, constantly adjusting arrangements and proportions. On other occasions, digital renderings of projects are produced for presentations or competition submissions. In an analogue world, this was the service Carlos Diniz offered throughout his working life.
I enjoy the process of interpretation and adjustment. In this case, what we have been invited to do is to produce an interpretation of an interpretation.
The drawing we inherited and of which we have produced a further iteration was unknown to us. At first glance, it seems wistful, and it shows a certain delicacy in the representation of soft landscape and adjusted topography. As an image, it is well composed and evokes a South American atmosphere – so much so that, together with the author's name, it made me think the project was situated in Brazil.
The drawing also brings to mind the work of Atelier 5 and their exploration of a modernism that is made more powerful by being situated on a steep site, which heightens the connection between topography and inhabitation – a theme also explored in the work of Atelier 66 and Susana and Dimitri Antonakakis in their housing project in Distomon, Greece.
In our reimagining of the drawing, we speculated on the three-dimensional character derived from the sectional perspective. The model recreates a terraced landscape, an adjusted topography which, through a process of manipulation, allows the site to be cultivated. This interpreted landscape would support future inhabitation, where a good outlook rewards every apartment.
– Jonathan Sergison, Zurich, January 2019