Alternative Histories: Marie-José Van Hee on Hans Hollein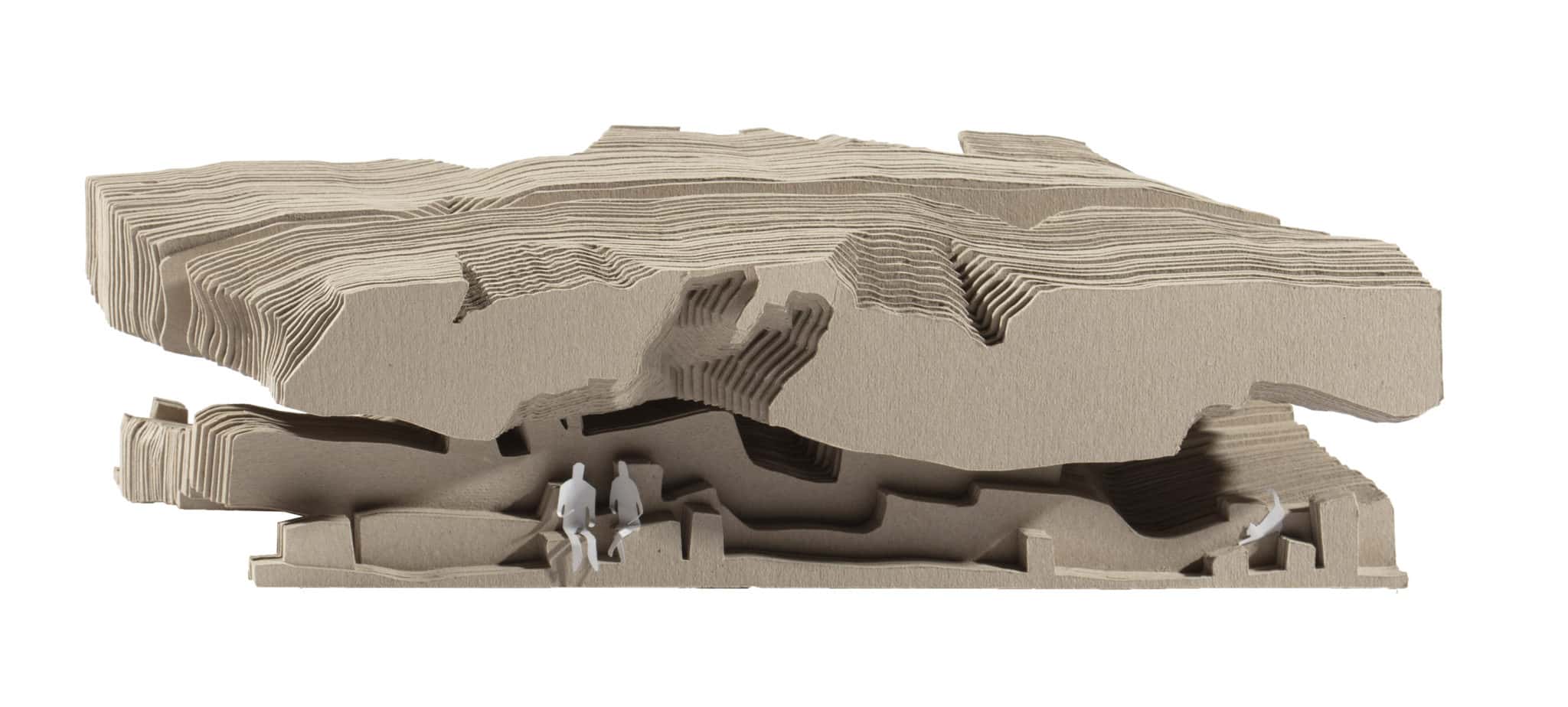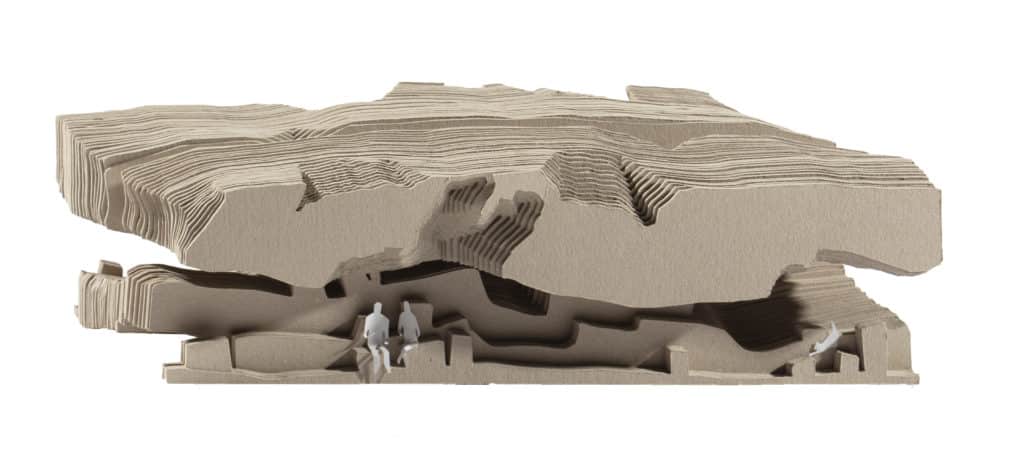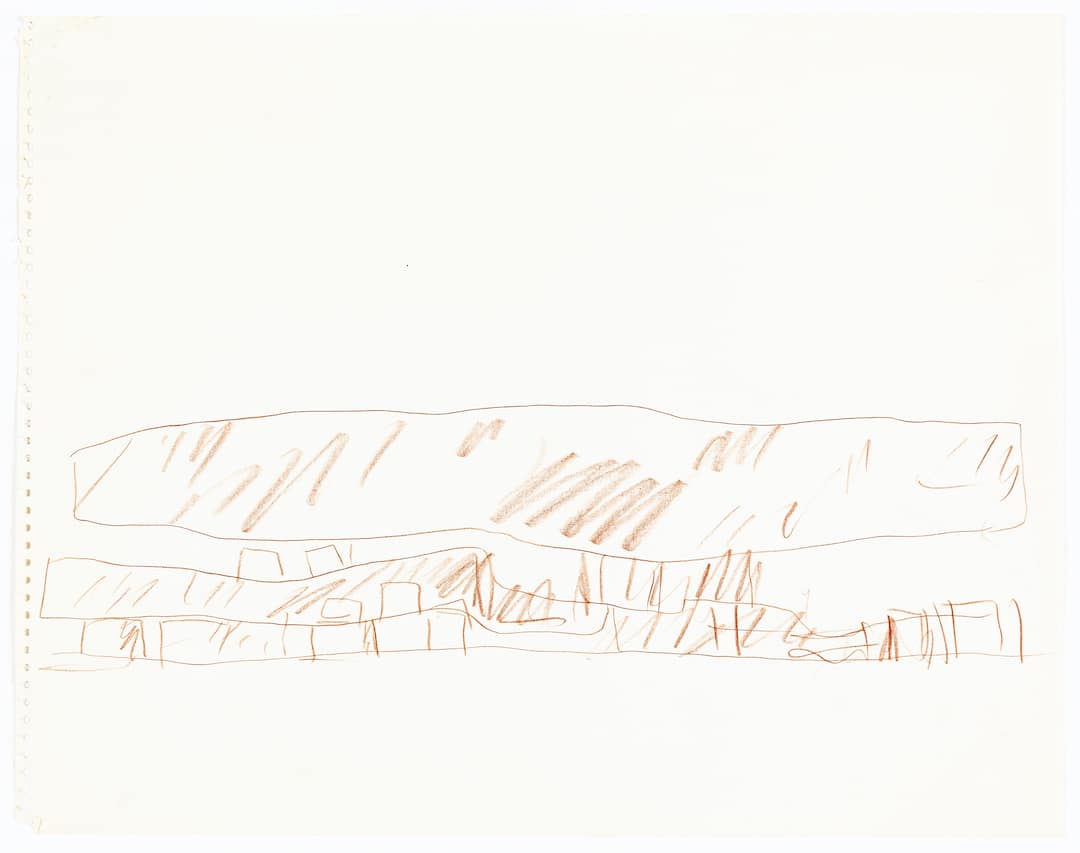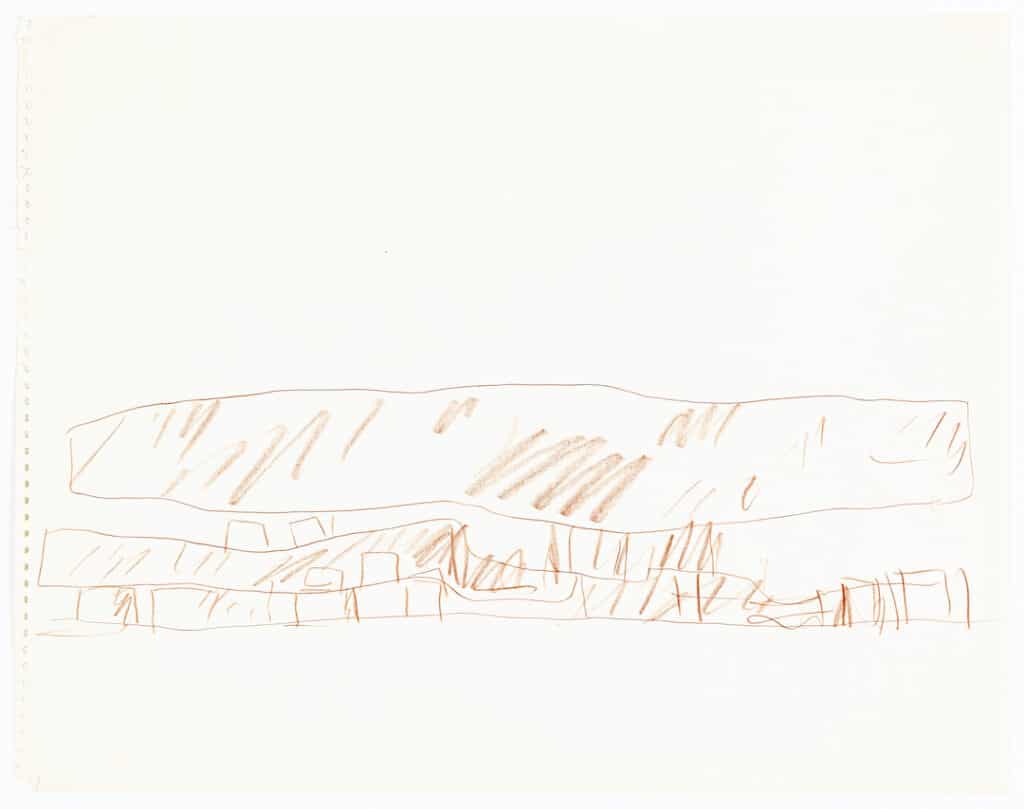 The construction and layering in Hans Hollein's drawing reminds me of the Aqueduc Romain de Barbegal in France, which I visited some summers ago. This structure can be found in Hollein's drawing of the city; for me, it represents a landscape, rather than an urban context.
The drawing comprises three layers. I divide this between what might mean in terms of Hollein's city and how I might experience it in the drawing/landscape instead.
For Hollein, the top layer is a massive stone; for me it forms a green mass of tree crowns. The middle layer – located between the mass and the foundation – is open, airy space, formed by the trunks in the model. The base layer or the foundation, is of soil and stone, solid and translated into paths and seating blocks. Hollein's urban structures become green massifs, namely trees. In the model the soccle forms the ground, whereas in Hollein's drawing, the pedestal is the city. This is where Hollein stops and I start.
The interpretation of the difference in scale is important, the city versus the landscape, the city versus the people, the landscape versus the people. Moreover, two reliefs are placed behind each other, although rotated. These two views create a relief where the front and back are connected by a path.
This structure can be found not only in the drawing of the city but also, in the Hollein's sculptures.
– Marie-José Van Hee