Alternative Histories: Max Otto Zitzelsberger on Louis Tullius Joachim Visconti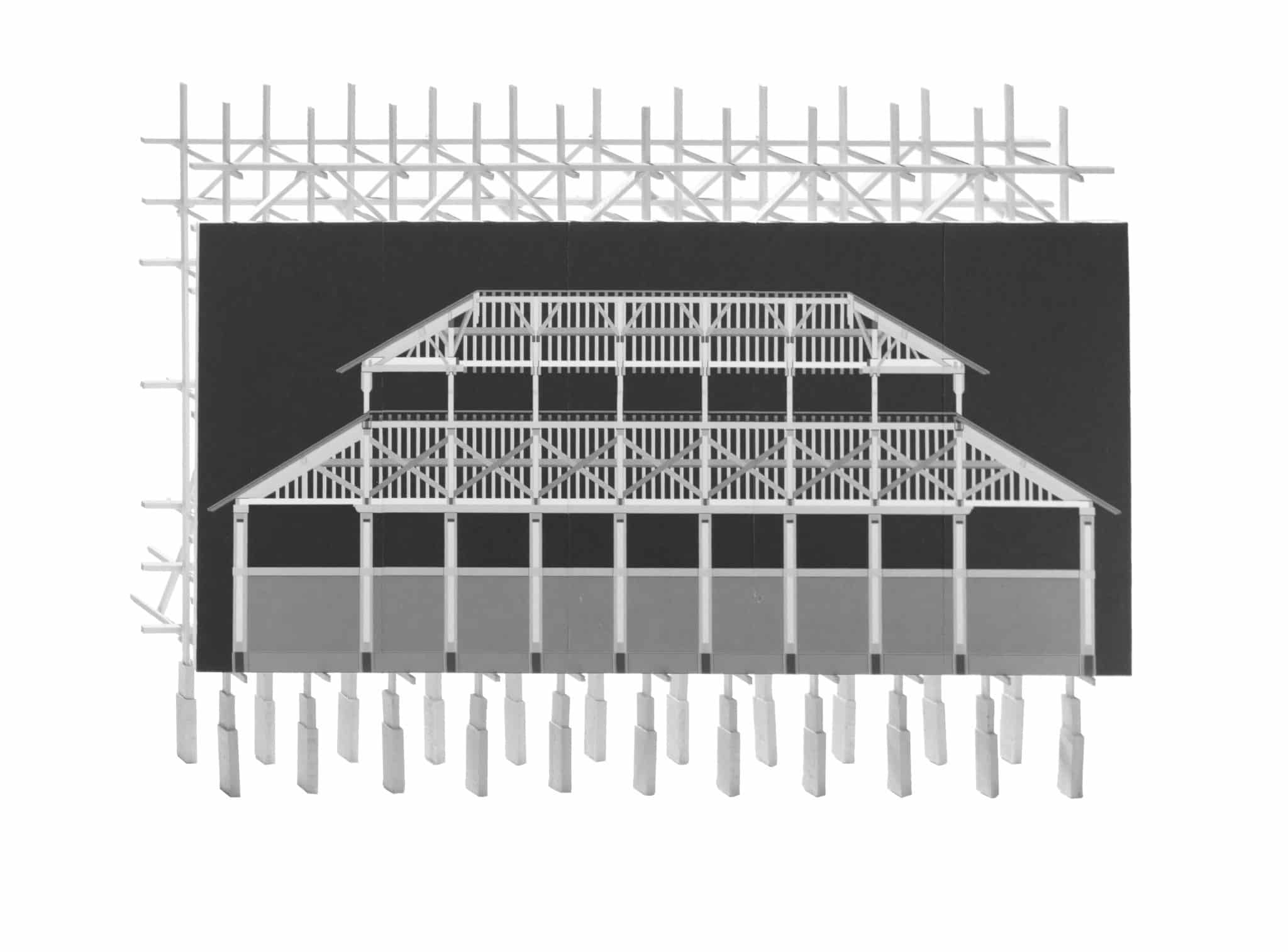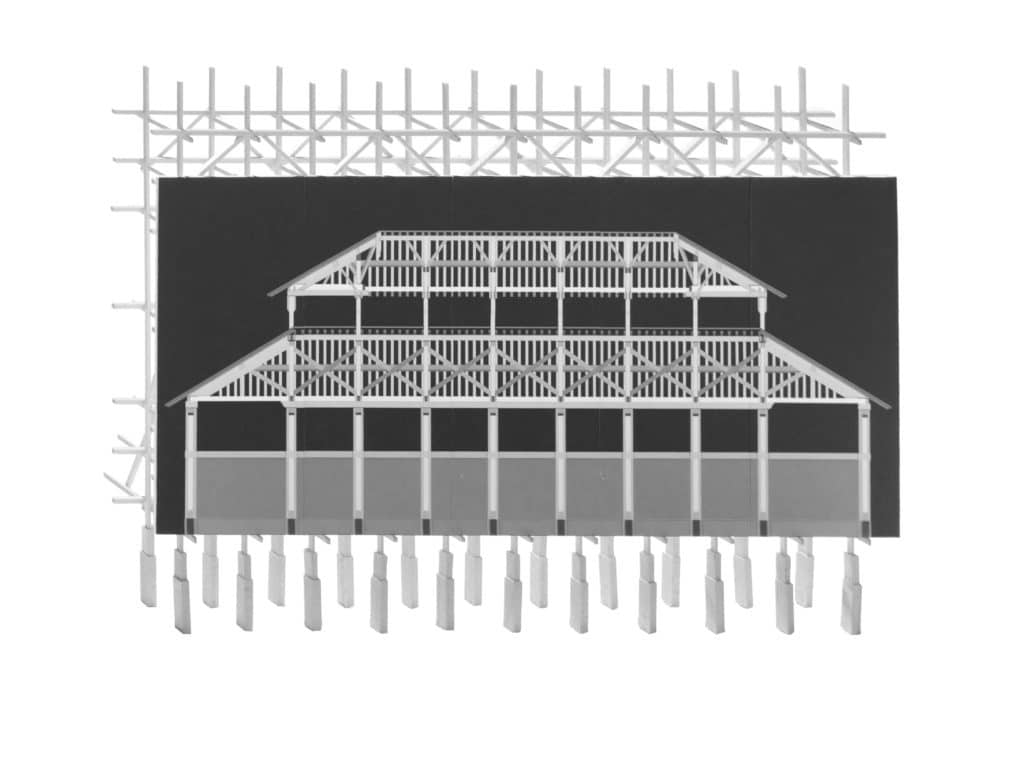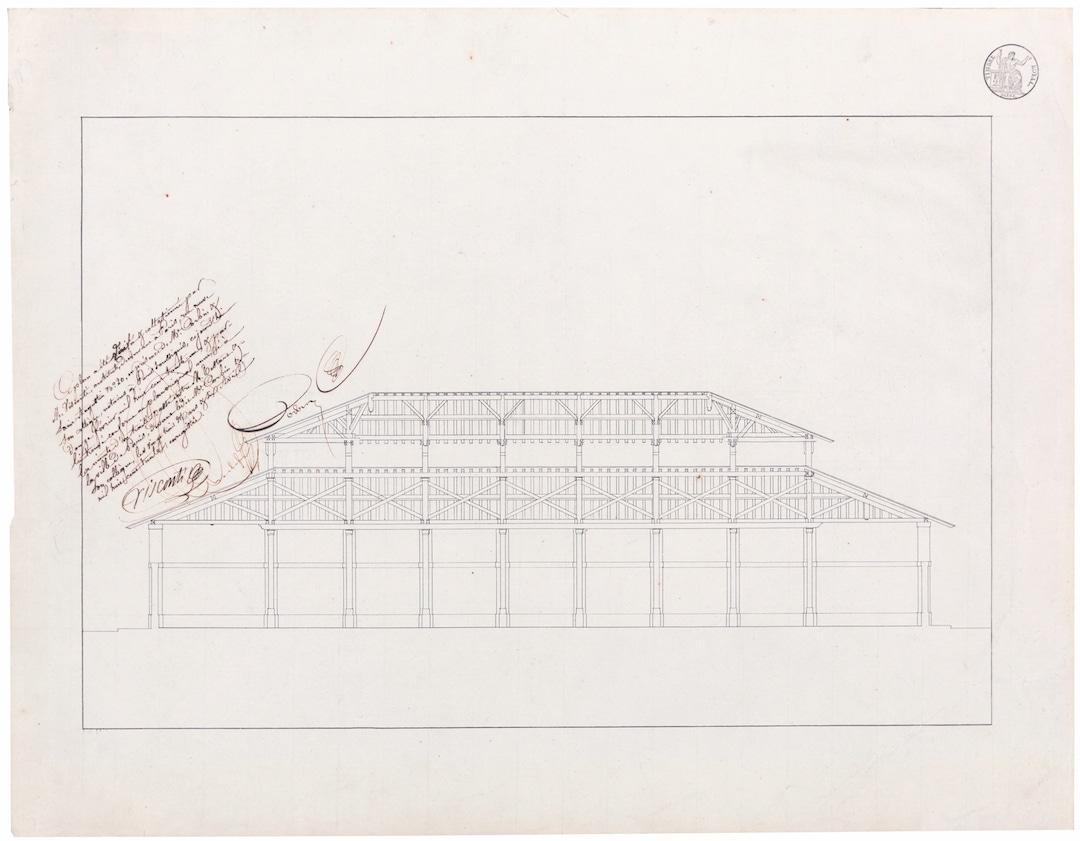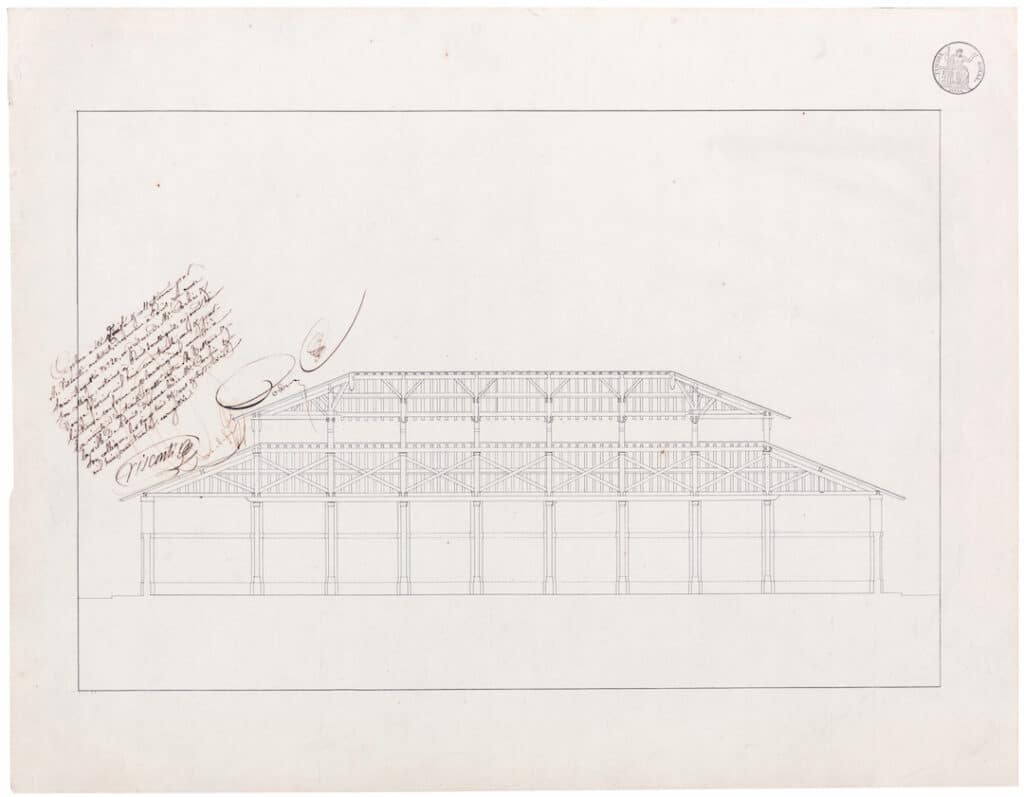 Building upon Building
Building upon buildings, drawing upon drawings, thinking upon thoughts.
If this architectural drawing of Visconti has ever been realised, I do not know. In the end I am only interested in his architectural vision. Construction boards bear ideas and visions, before these become reality. They tell stories of what is to come, but is not there yet. Perhaps they even tell stories of a past, that has never been.
What did Visconti's construction board look like? I would have done it this way. The board shows the project. The construction behind it is the project. An architectural image. A picture of a picture.
– Max Otto Zitzelsberger