Alternative Histories: Murmuur Architecten on Álvaro Siza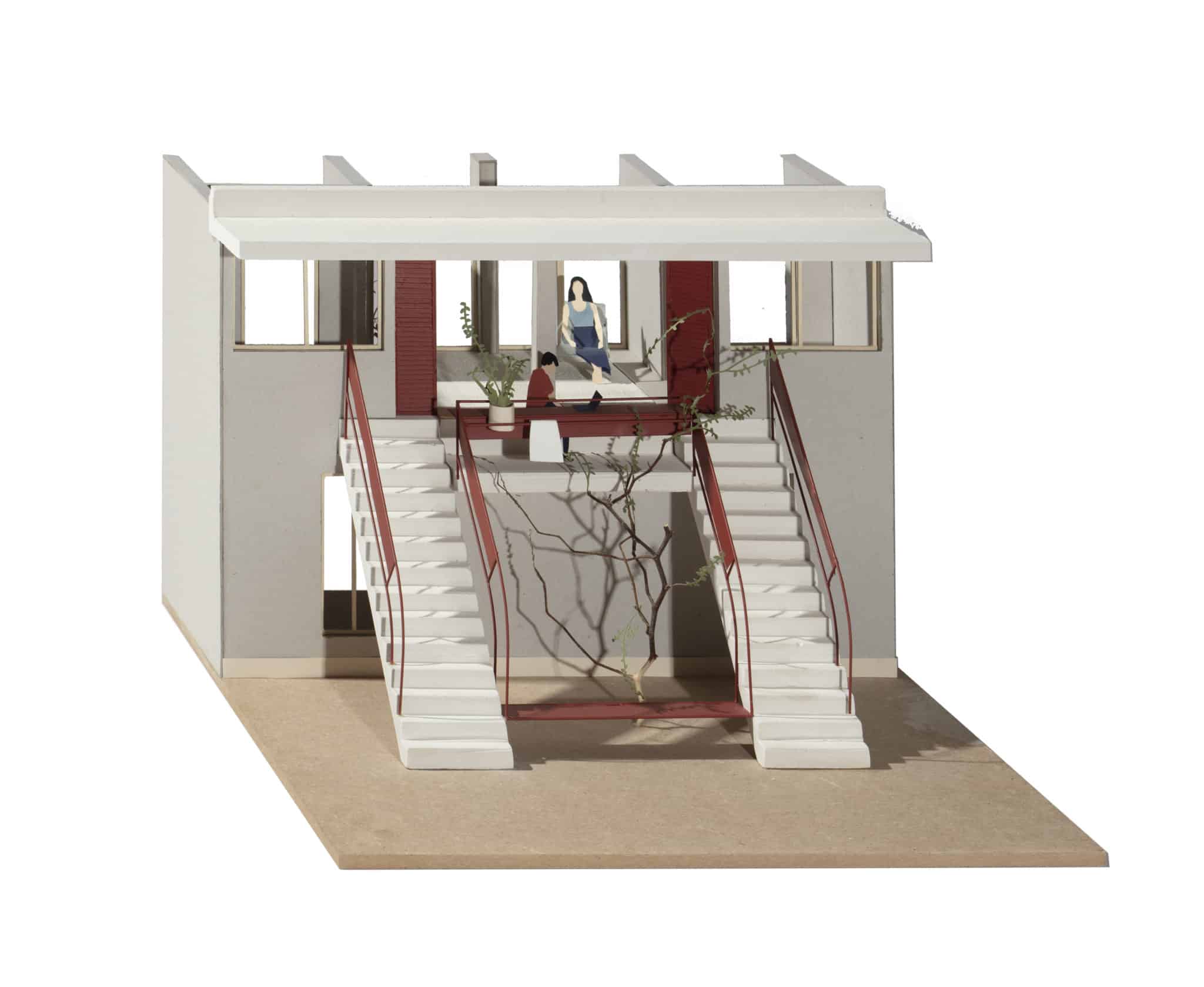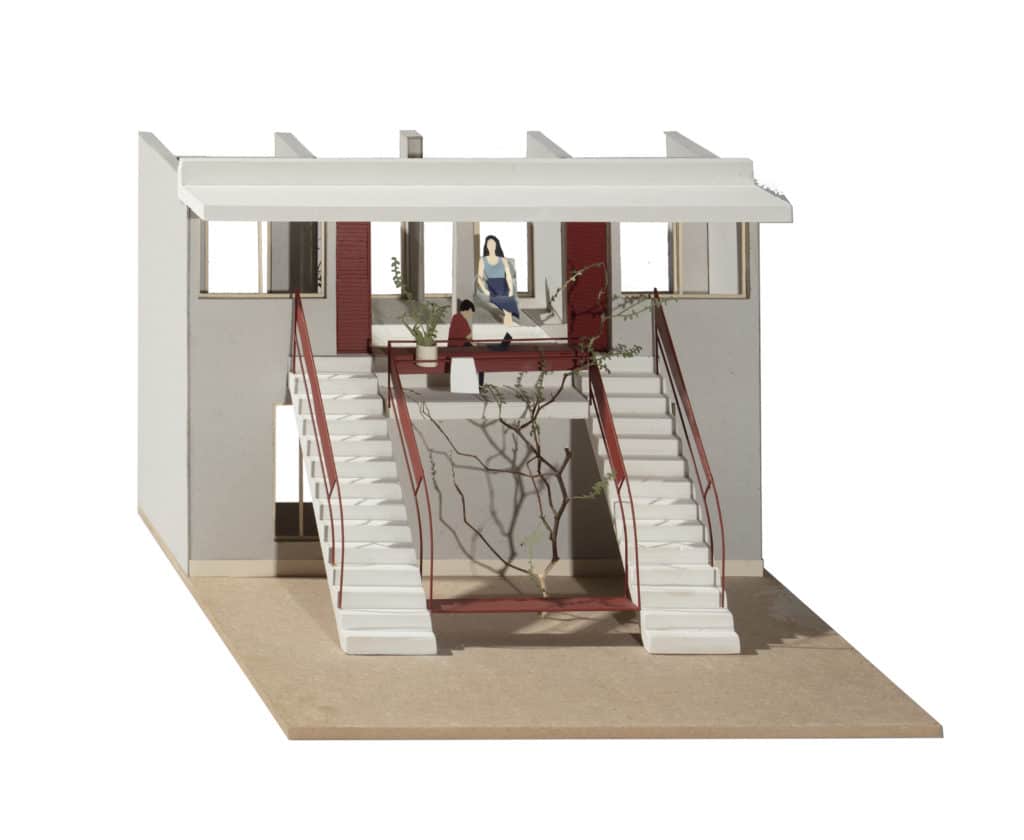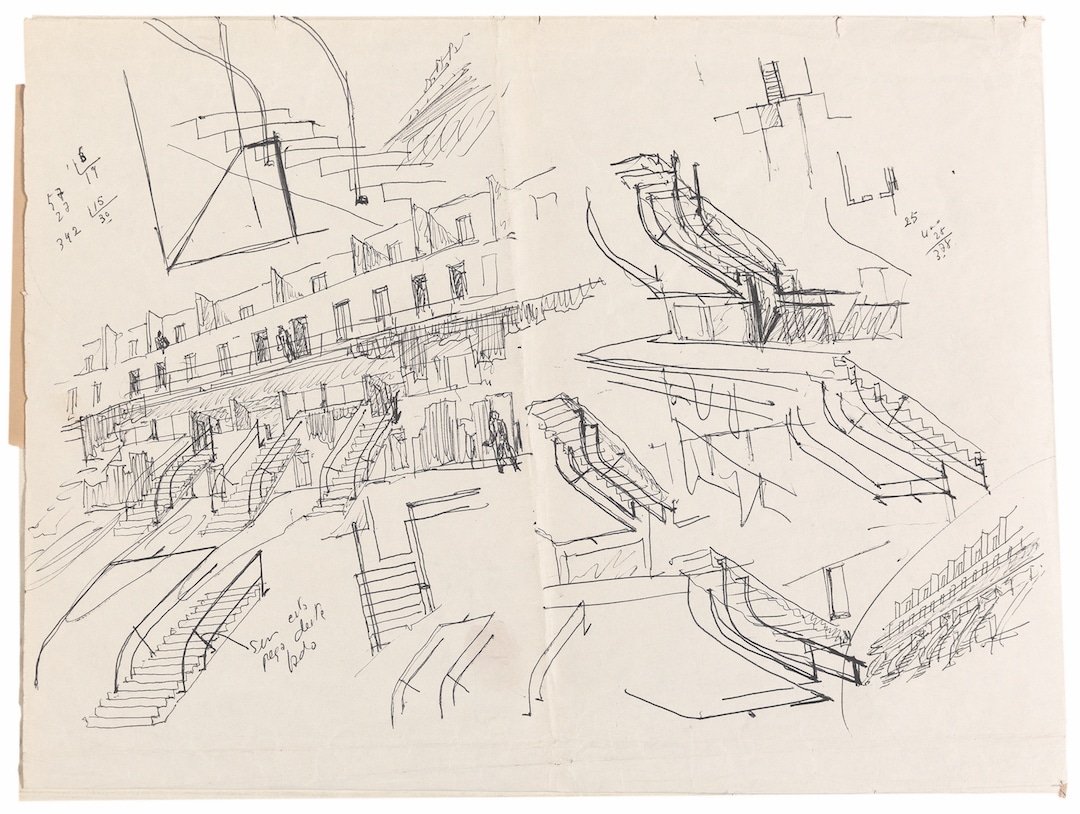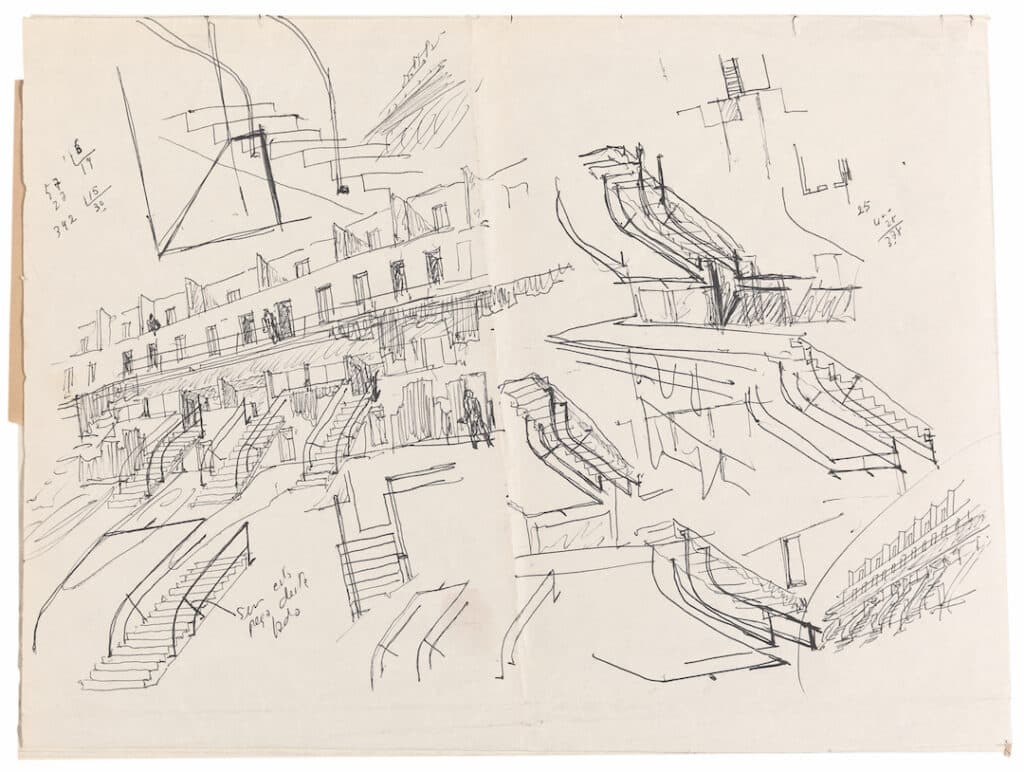 We appreciate Siza's gesture to connect the balustrades to a kind of coat rack or washing wire in front of the windows on the first floor. The panache of the pencil stripe on the sketch is brought to life in the fine red line of the balustrade. He strings the two mirrored apartments together, so that their (fairy-tale-like-narrow) back doors start to belong together.
We slide a passage between this red connecting line and the façade. A landing for the stairs, one can inhabit, a sidewalk between the 2 thin back doors at height. A social place in a social building.
The rooms behind this passage are acting as a back entrance, with the possibility to dry the laundry. The partition wall can be removed, creating a generous inner shared terrace for both houses, which exits onto the new sidewalk. We get rid of the windows, but keep the narrow doors; we'll paint them red as well.
We continue the red line at ground level as a connection in a bench along the path. The void between the two staircases becomes surrounded as 'common ground'. A slender tree can still fit between them. The stairs can be walked like a loop: up, landing, down, bench: palazzo allure!
– murmuur architecten 8 March 2019