Alternative Histories: Stephen Taylor Architects on Robbrecht and Daem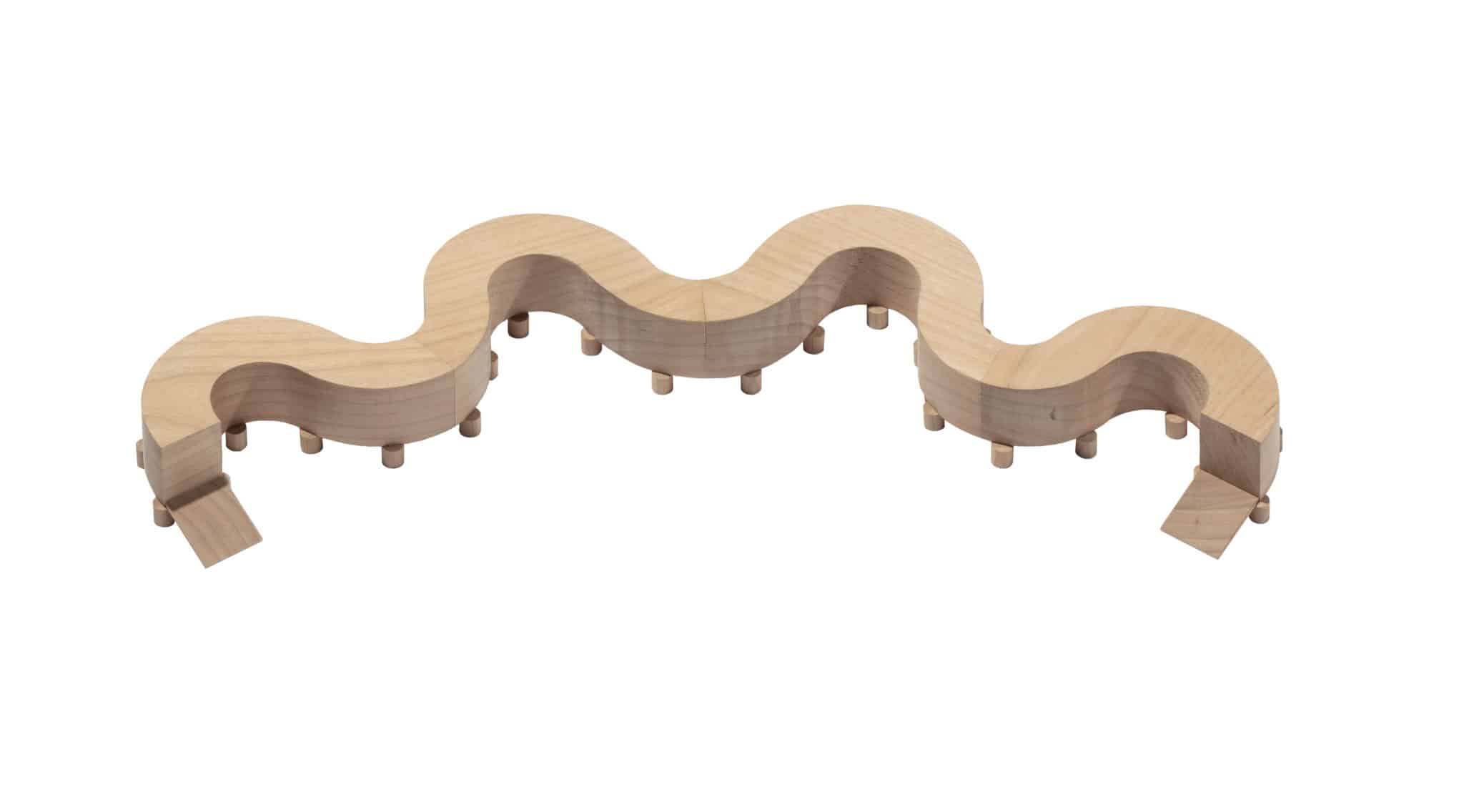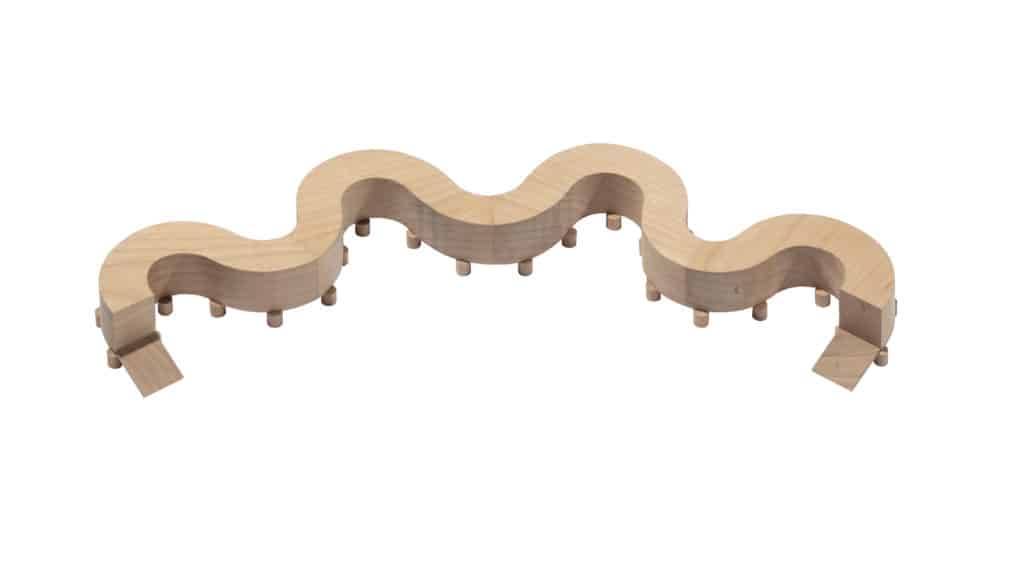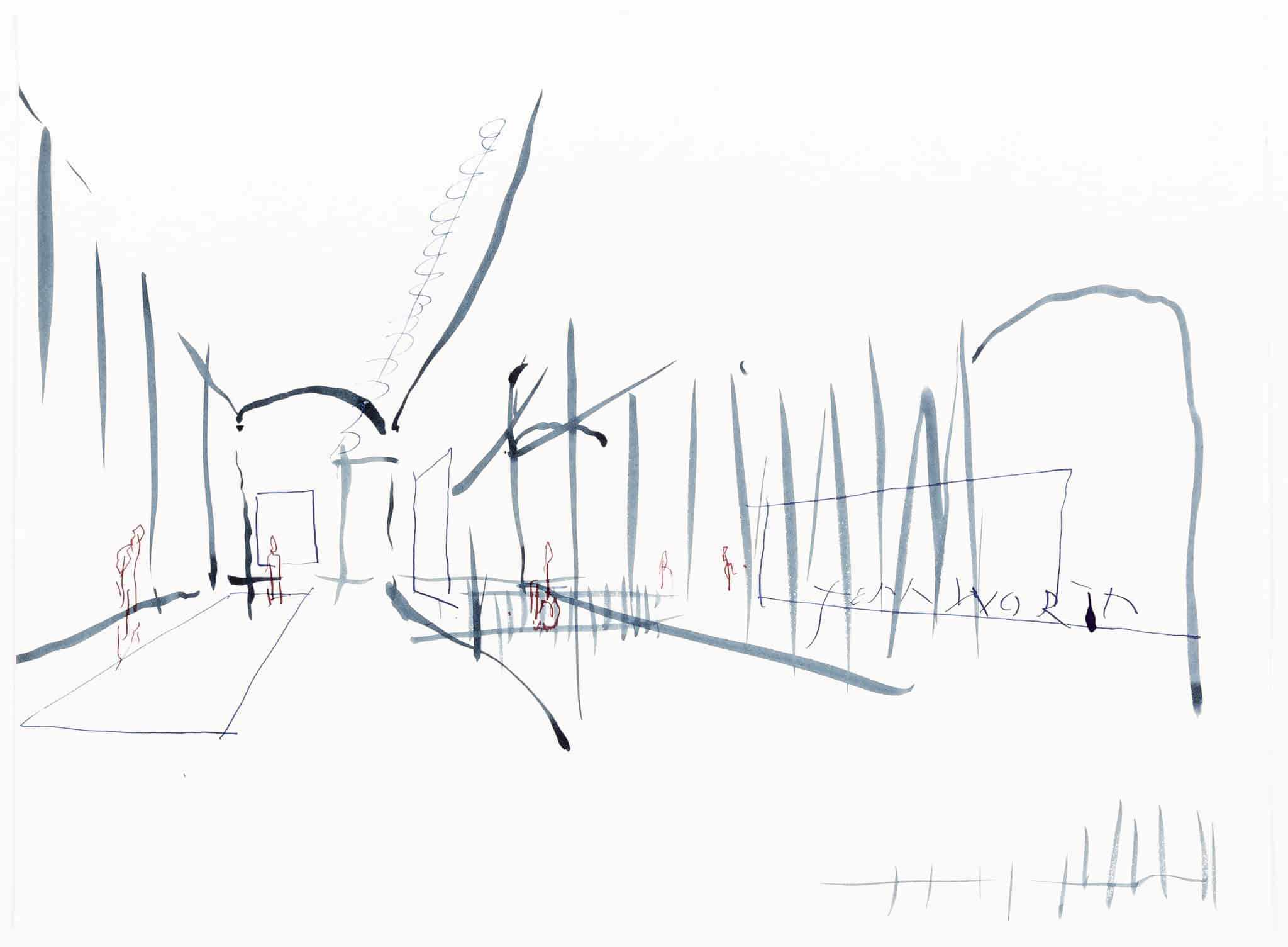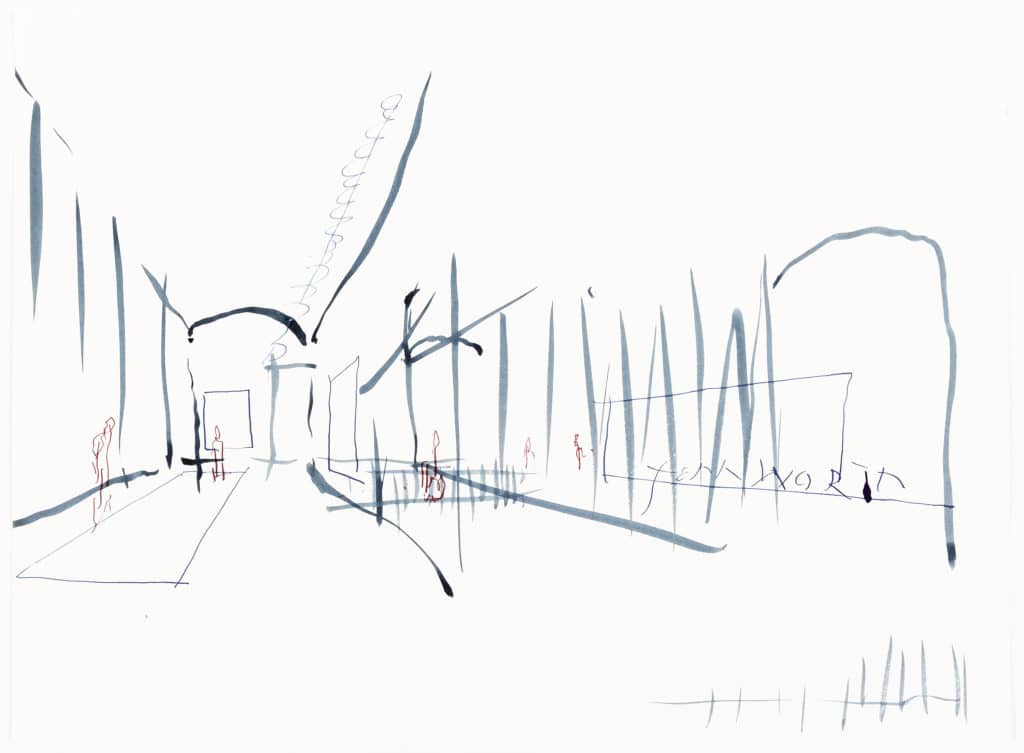 Our proposal reimagines the Aue Pavilions project by Robbrecht en Daem through an extreme exaggeration and distortion of the original work's spatial ideas. The ensemble of carriage-like volumes are reimagined as a continuous sinusoidal form which opens up to the park, raised on stumpy pilotis.
Instead of a series of rooms it is one room composed of many spaces enclosed by the curving plan. The glazed, park-facing façade offers views to the landscape and small openings in the solid rear façade provide glimpses between rooms. This is understood to be in the spirit of the original work but more baroque in its manifestation.
– Stephen Taylor Architects