Alternative Histories: Studio Thys Vermeulen on Sergison Bates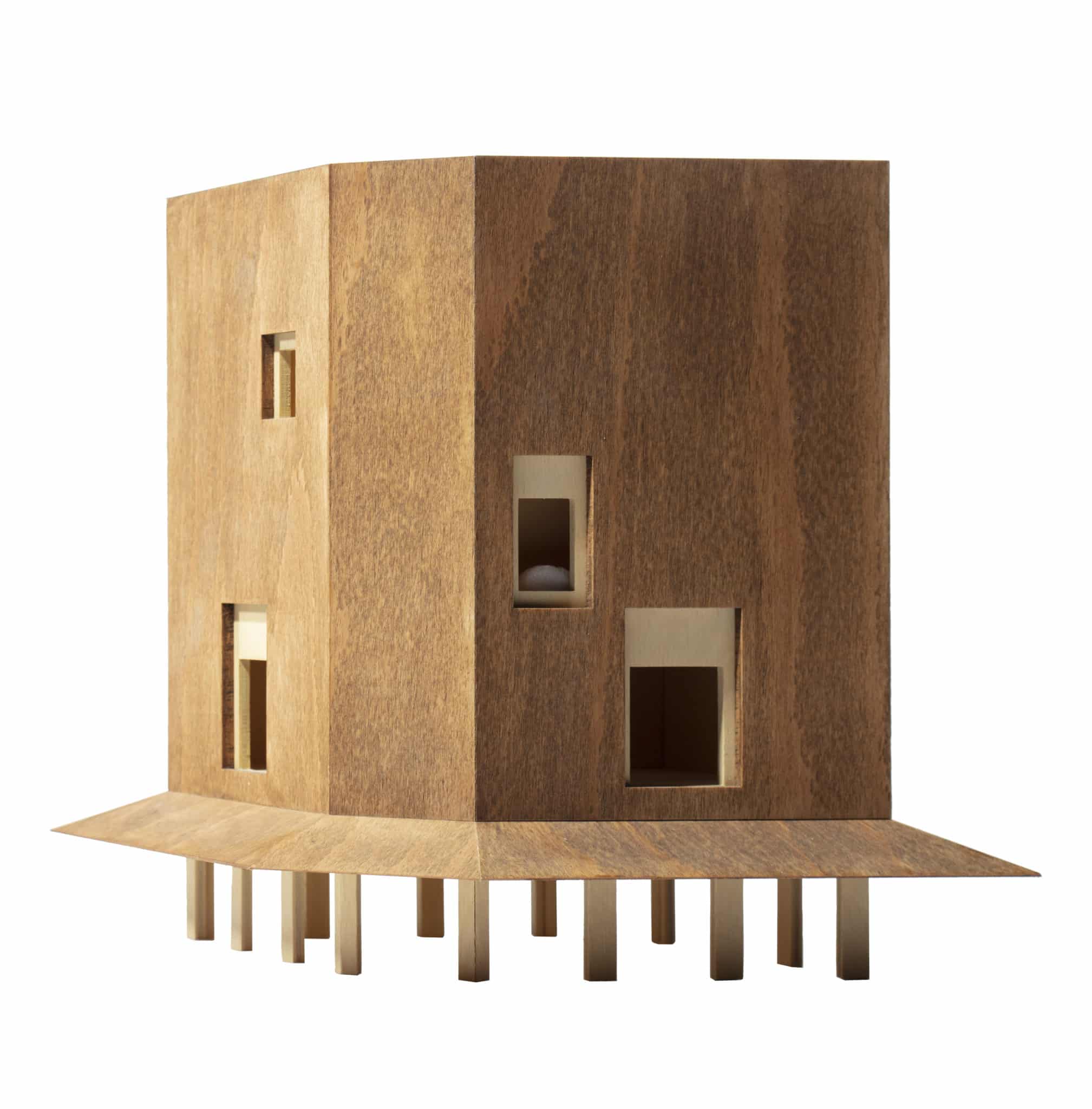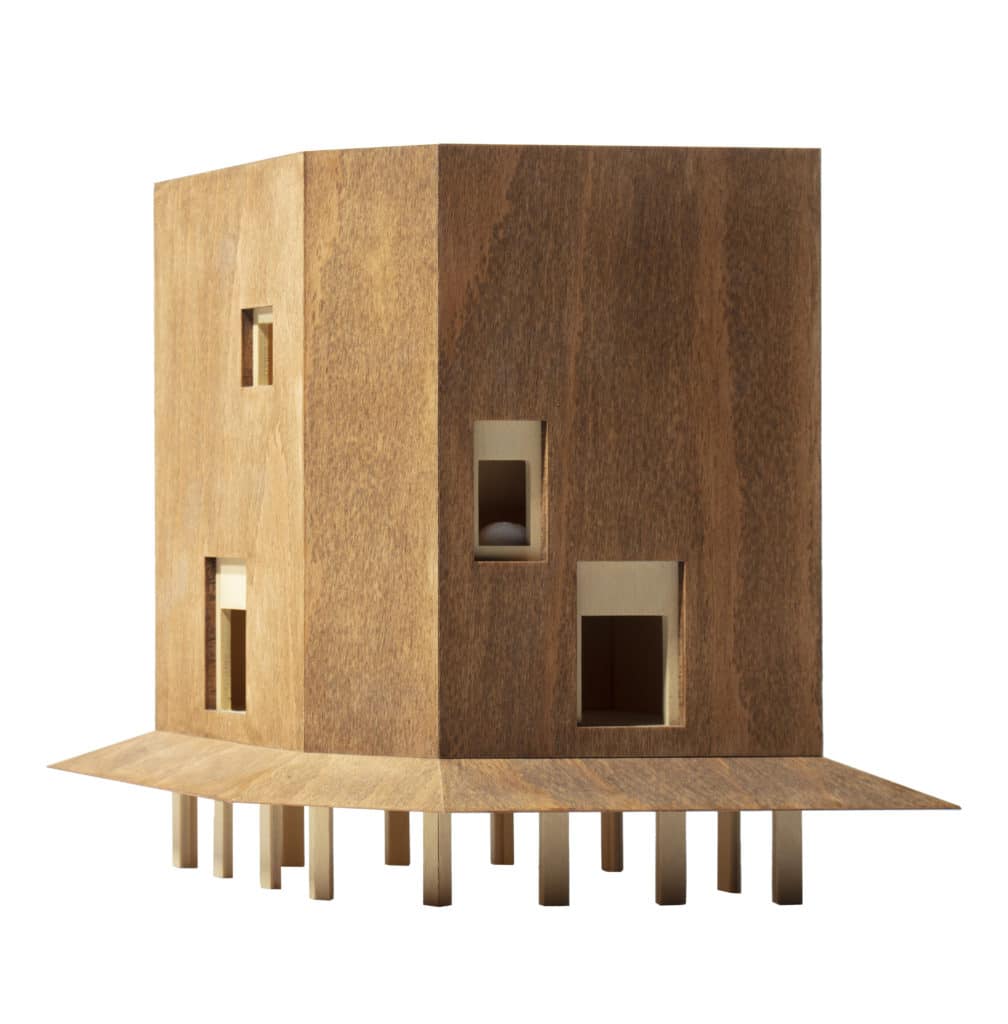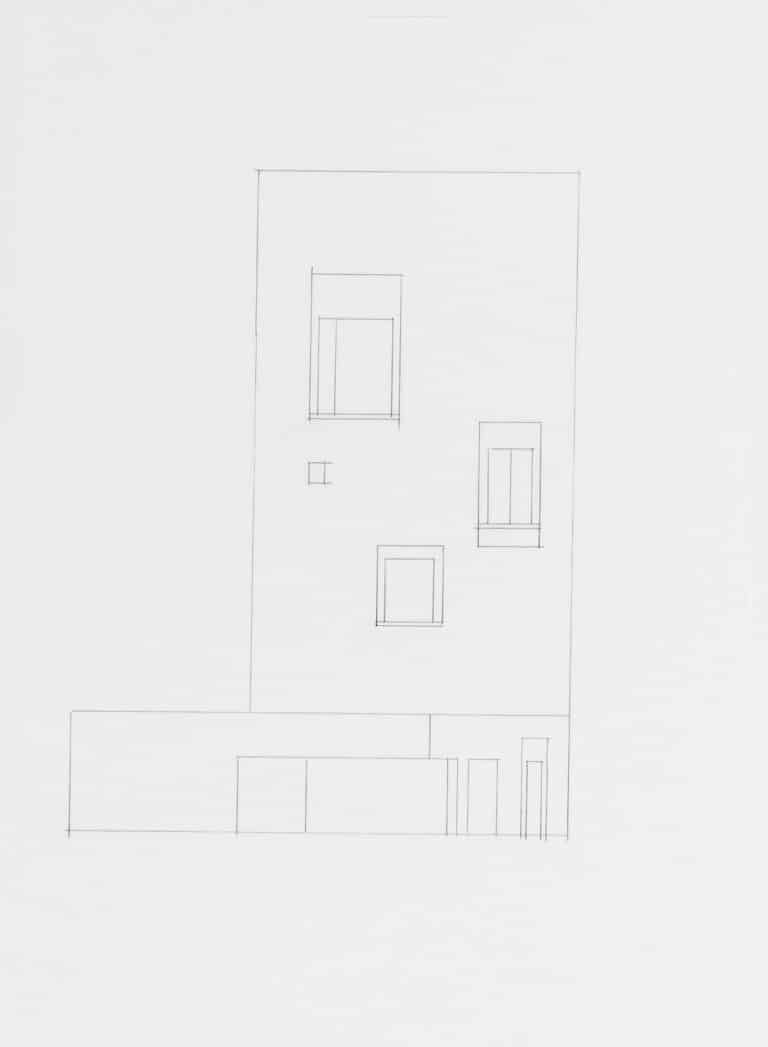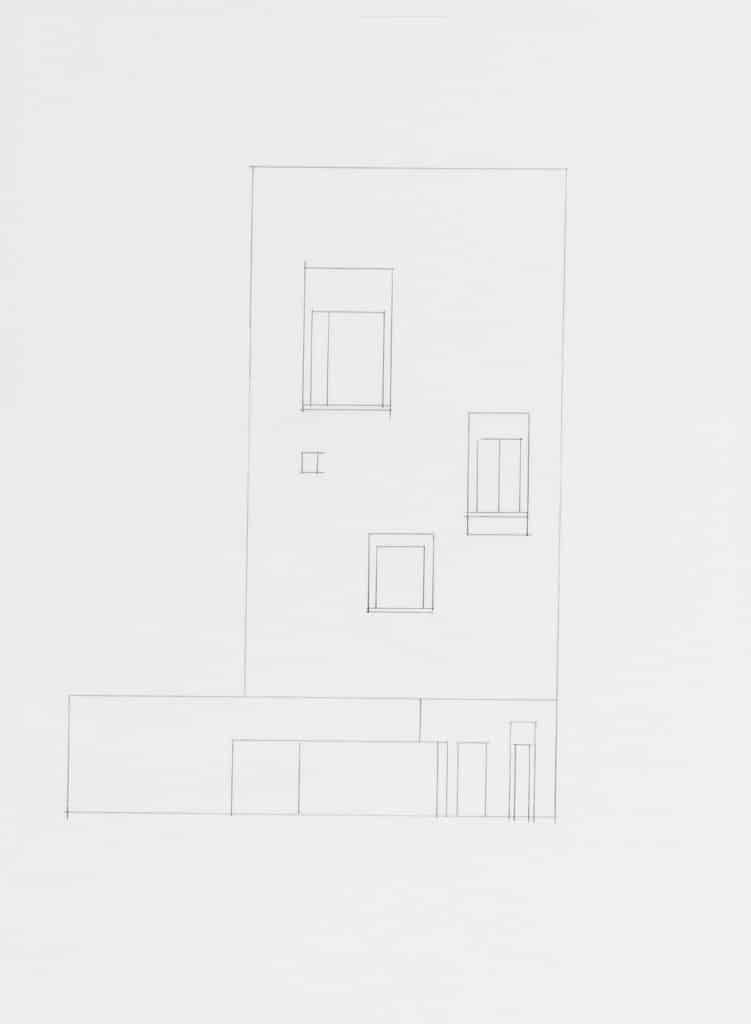 Folly 
The drawing we received was a pencil drawing showing a vertical elevation of Sergison Bates's Tower House in Nutley. This proposal for a vertical country house, as explained by the architects, refers to the memory of an old water tower that stood on the same spot. Unlike the lightness of the water tower, with its concrete drum on stilts, the Tower House, square in plan, feels weighty and grounded. A relaxed composition of windows provides daylight into a series of stacked carved-out interiors. Within the picturesque tradition, the project, almost like a watchtower, builds upon the complementary relation of architectural object and landscape.
How do we add to this project, which is already layered with meaning? Can we make something that beholds the memory of both the water tower and the Tower House? Can we make a third memory that both adds and borrows from the previous two?
A weighty volume sitting on a series of small columns, much like the water tower, but with a canopy extending on all sides, creates a generous space for shelter or gathering. Its hexagonal plan is equally un-directional, as the circle of the water tower or the square of the house; yet it is subtly more complex, generating a more vertical or horizontal reading of the volume depending on the viewpoint.
A series of openings, equal in size to those of the Tower House, are repositioned. The larger, more formal openings are set symmetrically on the first floor suggesting a belle étage, a formal room elevated from the ground. As the higher windows are positioned in a more relaxed way, the volume appears weightier at the top. This top-level space is an enclosed room, open to the sky, informal like the courtyard of a castle. A seemingly casually placed light well becomes the central oculus of the formal room below.
The composition of the hexagonal plan and square interiors provides a richness to the reading of the volume with both shallow and deep spaces appearing. The model's layered construction that creates different sizes of frames for the window openings adds to this richness.
It is not a infrastructural object nor a house, maybe more like one of the many other structures found within the history of British landscape architecture: a folly.
– Jan Vermeulen for Studio Thys Vermeulen