Alternative Histories: BeL on Walter Pichler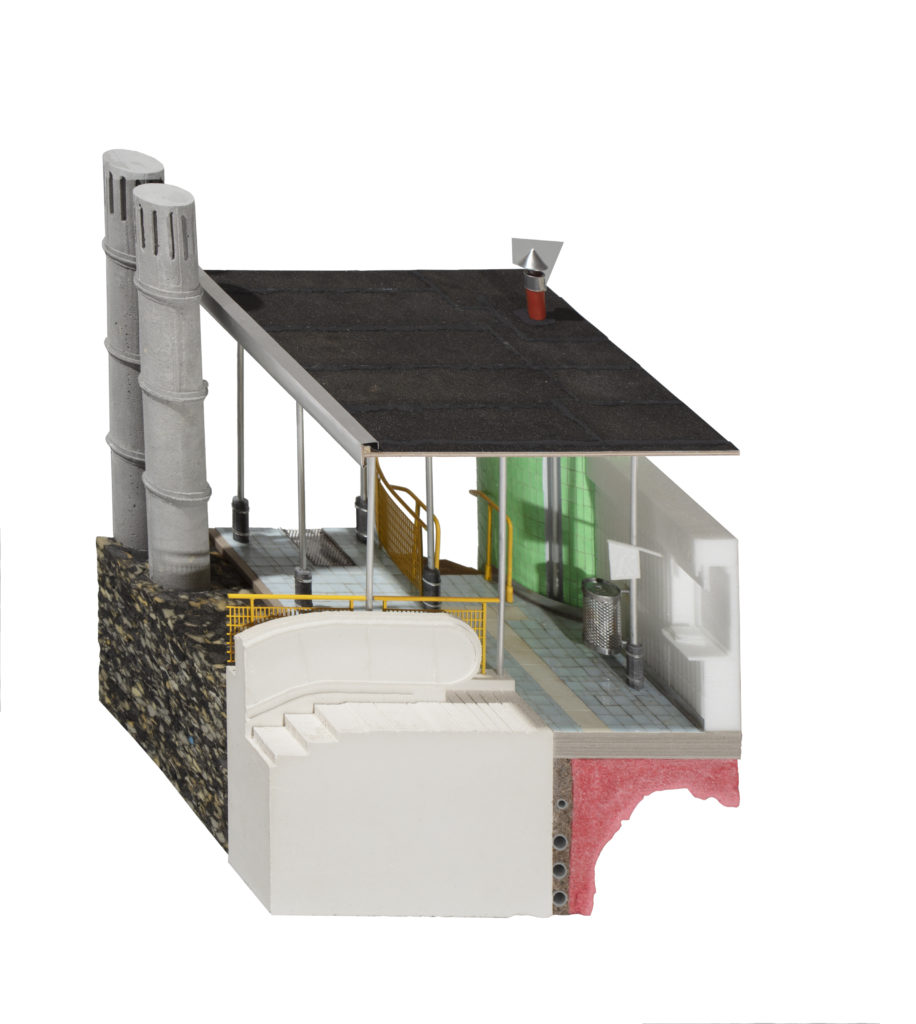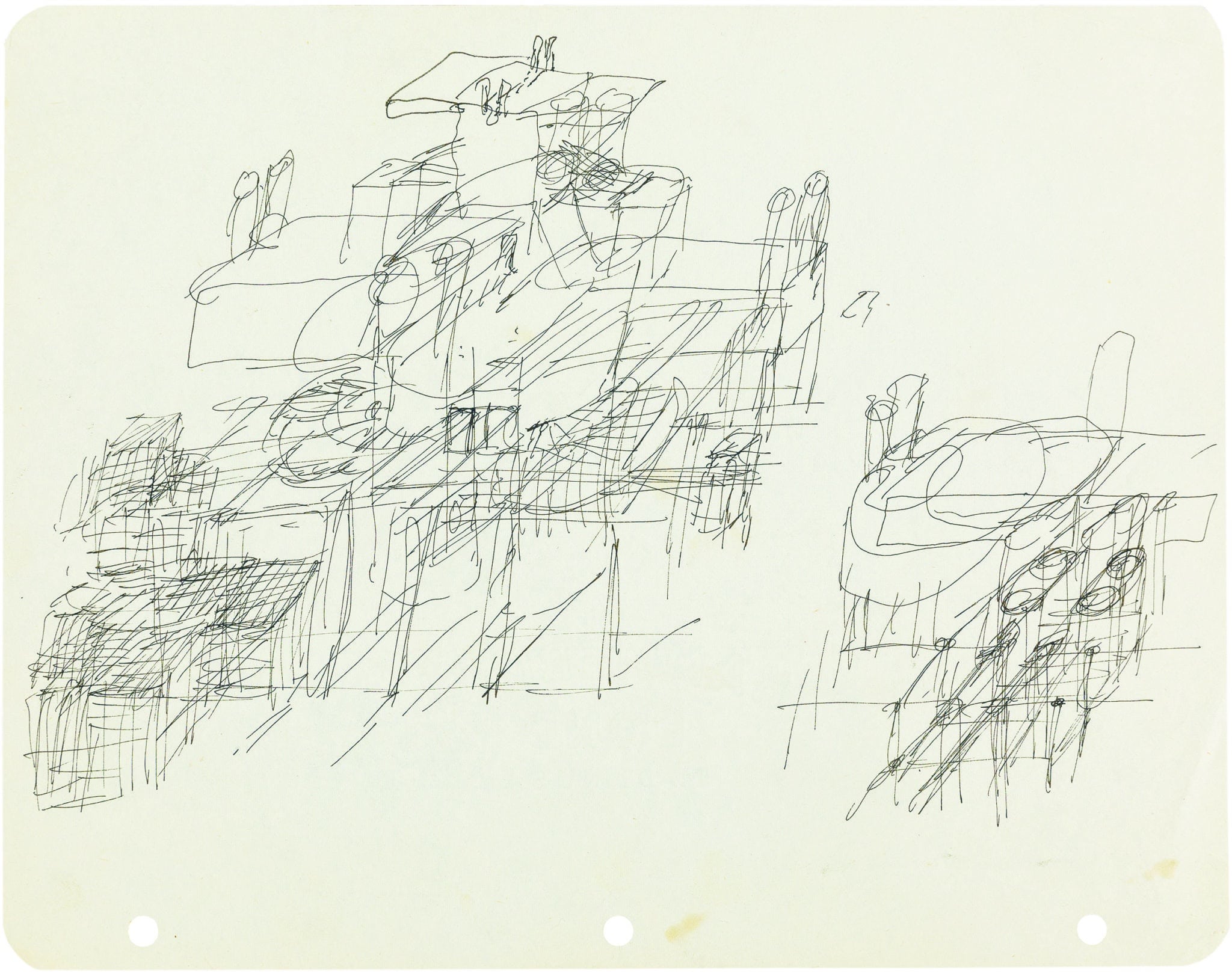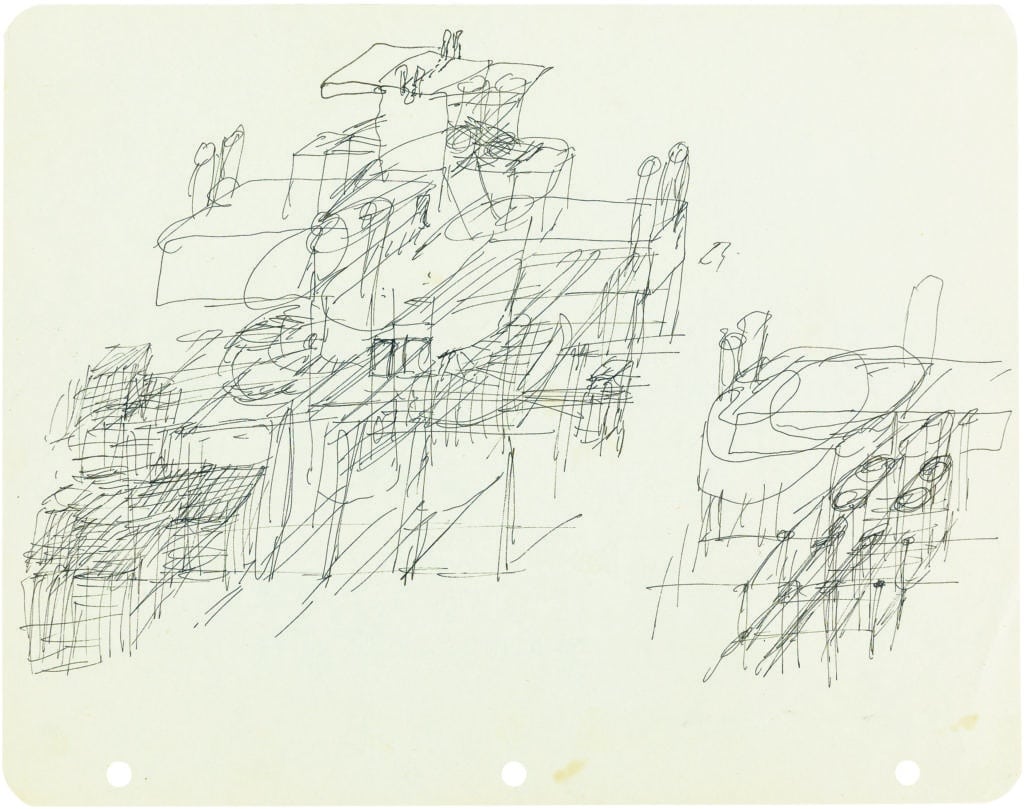 The selected drawing – a light-hearted but somewhat nervous sketch bearing the title Sketch for Underground City – belongs to an early body of work by Walter Pichler. Working on abstract, hypothetical cities and buildings, Pichler questions the relationship of oppositional systems: positive and negative space, the designed and found object, movement in and out of space. He is fascinated with infrastructure, spatial networks and the architecture of transition.
Over the course of four years he produced several series of drawings and objects. The first seem to be investigative, and are occasionally presentation drawings; while the latter are artefacts of meticulous craftsmanship in metal, concrete and plaster. Resting in time as singular entities, they obtain a transcendental aura; their painstakingly precise and slow process of making is inscribed into their abstract yet detailed manifestation. Form, space, light, material and surface become fetish objects, the sublime hovering within and around them.
The enigmatic objects are called Compact Building, Underground Building, Mouth of an Underground City, Core of an Underground City, Building over Infrastructure andUnderground Building with extendible core. There is no record of an object titled Underground City, the selected drawing solemnly bears that name.
Our model is neither abstract nor enigmatic but concrete. It is a model not an object. Its simple stereometric volumes are directly taken from Pichler's sketch. The explore the possible levels of detail Pichler's sublime objects had been considered a representational model in a traditional architectural process. The model searches for the inherent beauty of the ordinary, it emphatically embraces the everyday, and the sublime, just around the corner.
Still, the Underground City remains the Other Space of pink cavities crouch underneath the surface.
– BeL