Alternative Histories: Bovenbouw Architectuur on James Gowan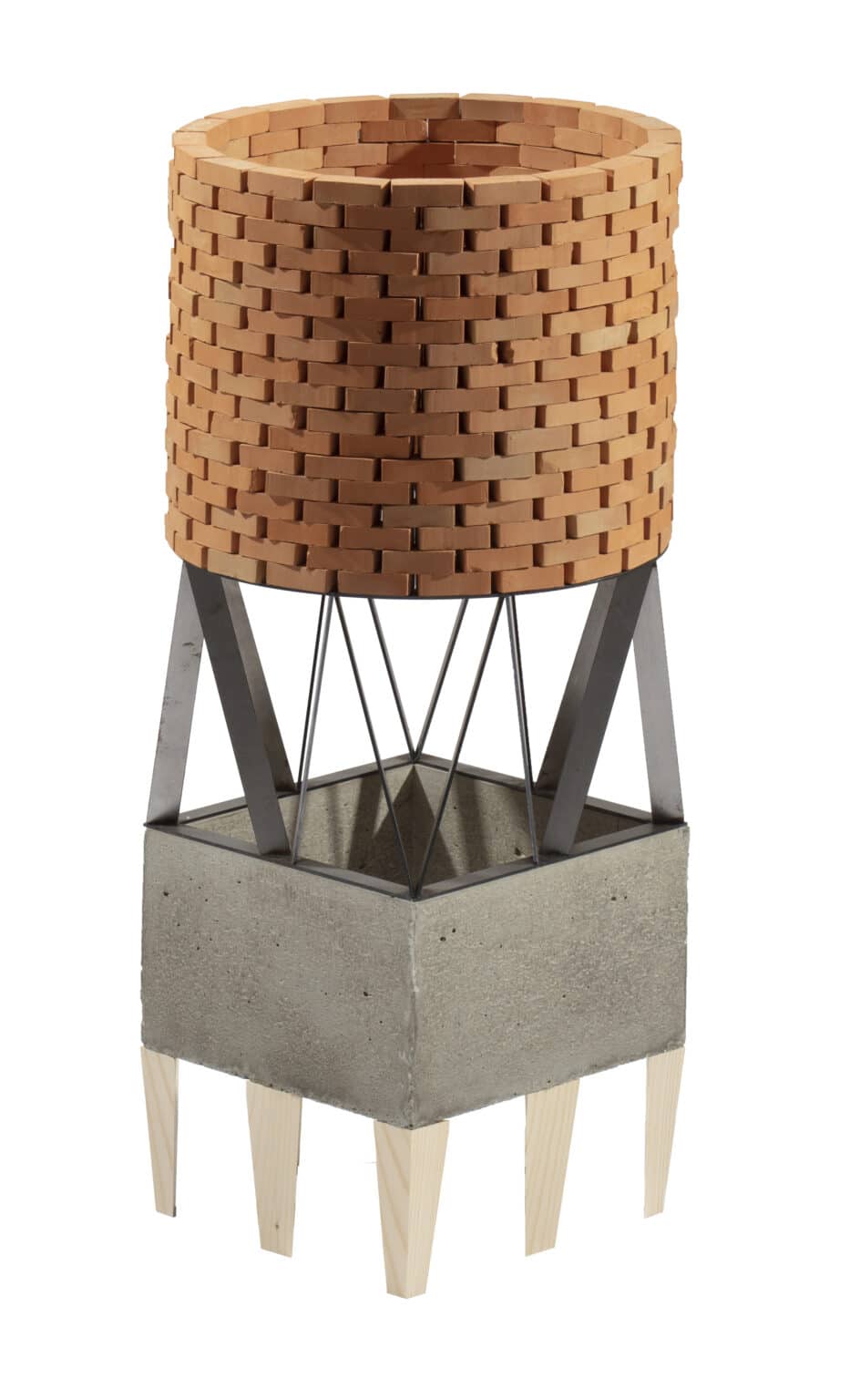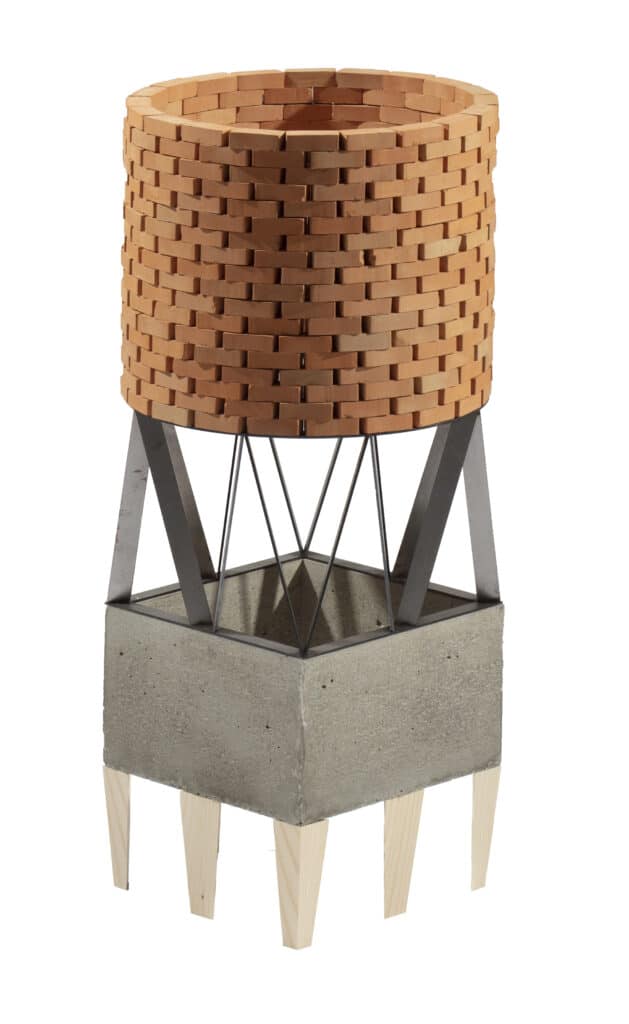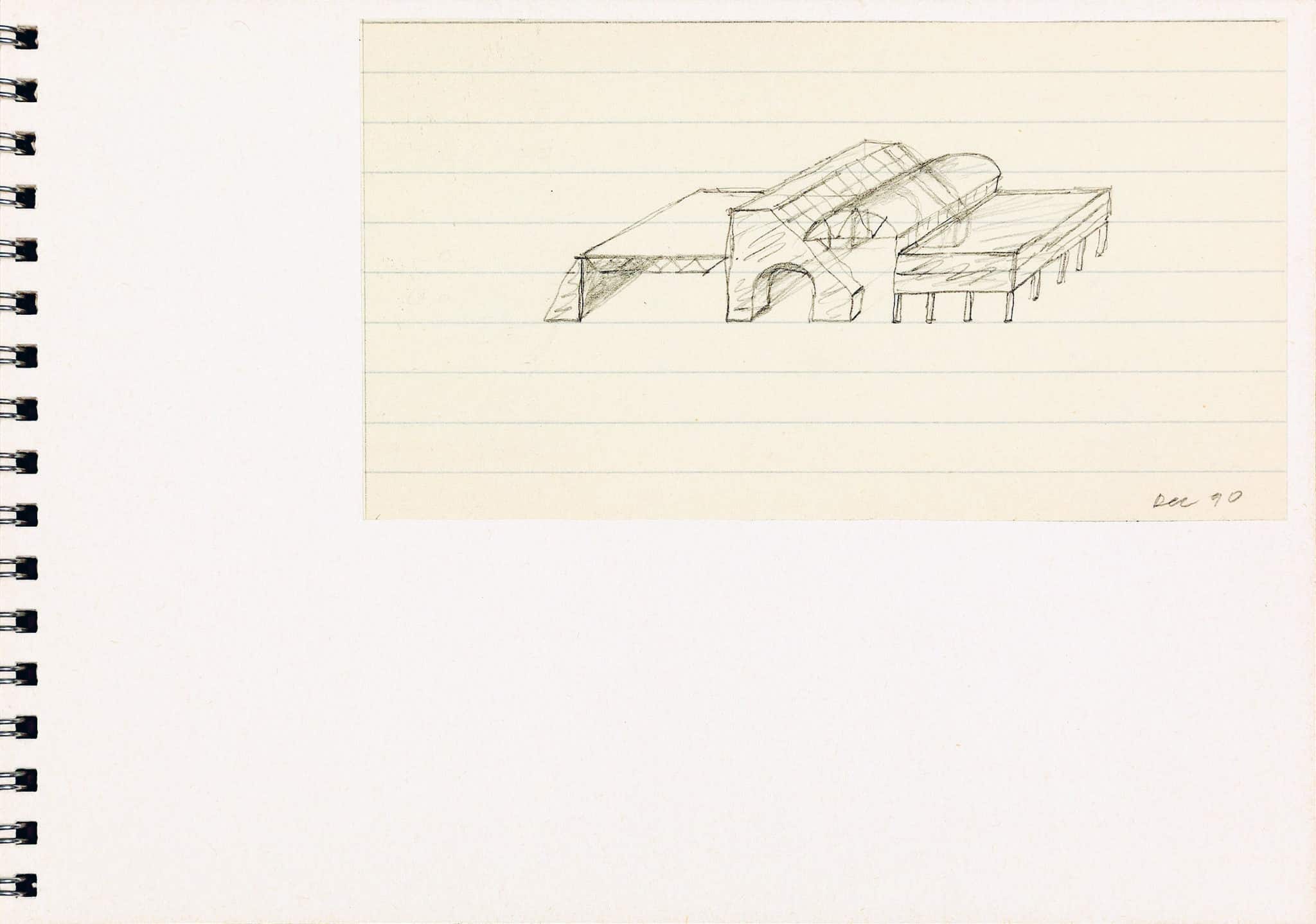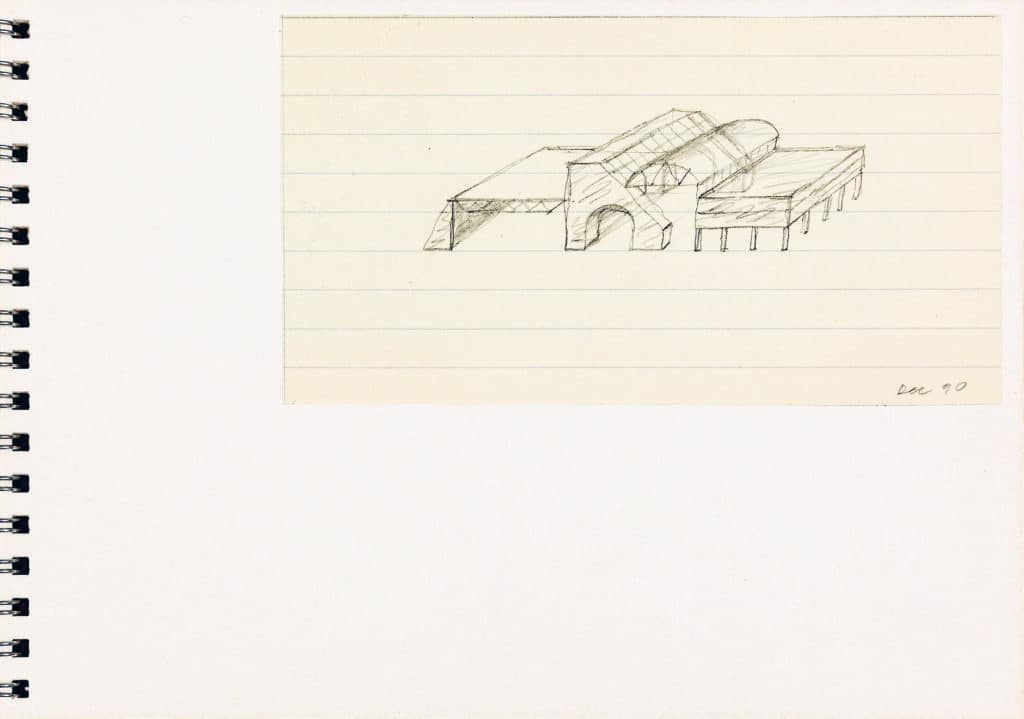 We had great fun elaborating on the cumulative aspect of James Gowan's sketch. Gowan drew a procession of different structural features – a conga line of architectural fragments.
We reinterpreted the idea on a vertical rather than horizontal axis. The conga line was turned into a tower-like stack.
We embraced the wit in Gowan's sketch, turning the stack into an unusual juxtaposition of ordinary materials. Slanted wooden columns support a concrete ring; the concrete ring supports a steel truss and the steel truss, a brick cylinder. The elements in the stack grow in size according to Hans van der Laan's plastic number, which adds weight to the visual experience.
The tapering of the tower amplifies the drama.
– Dirk Somers