Alternative Histories: Edelaar Mosayebi Inderbitzin Architekten on Alvar Aalto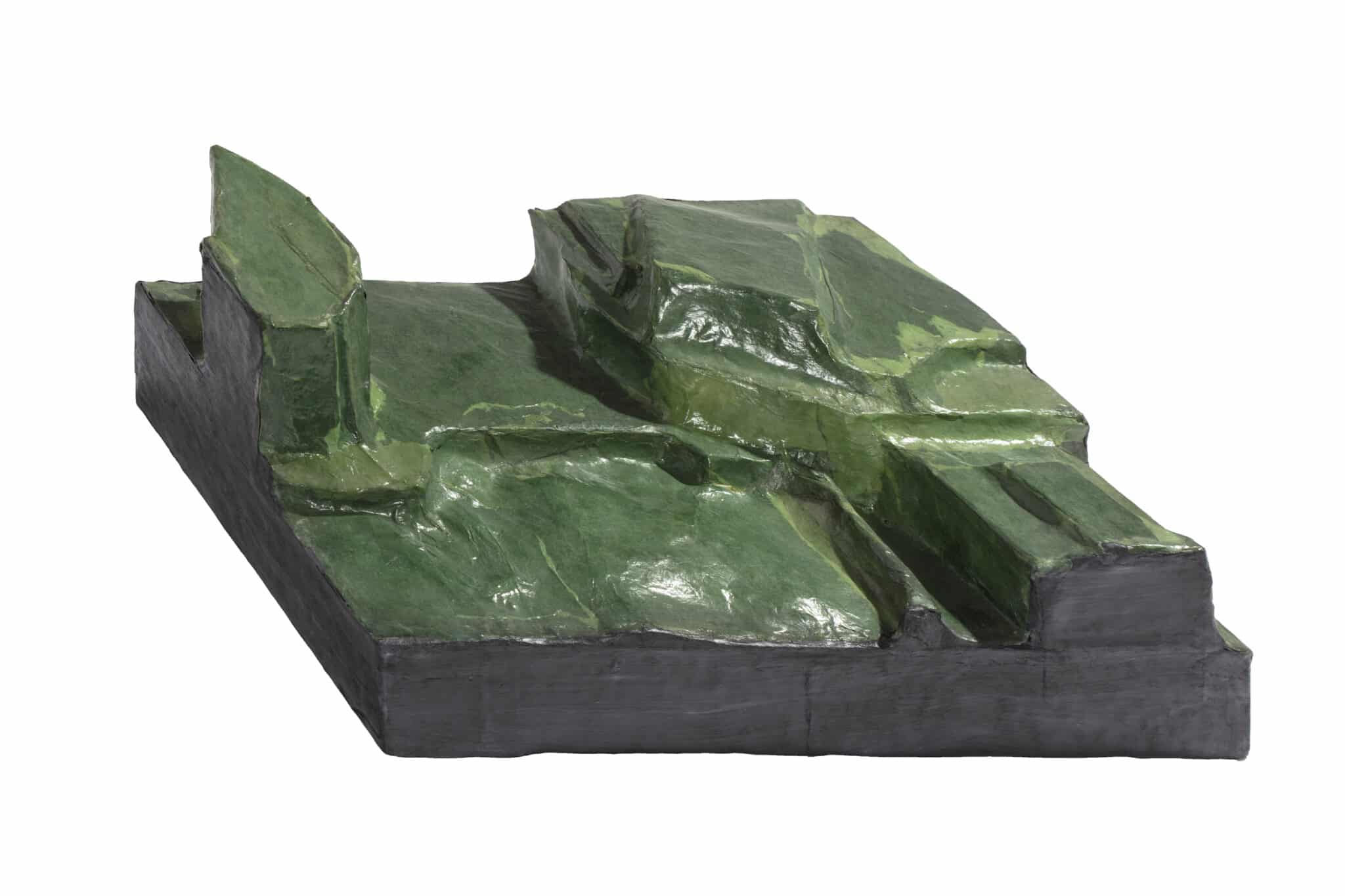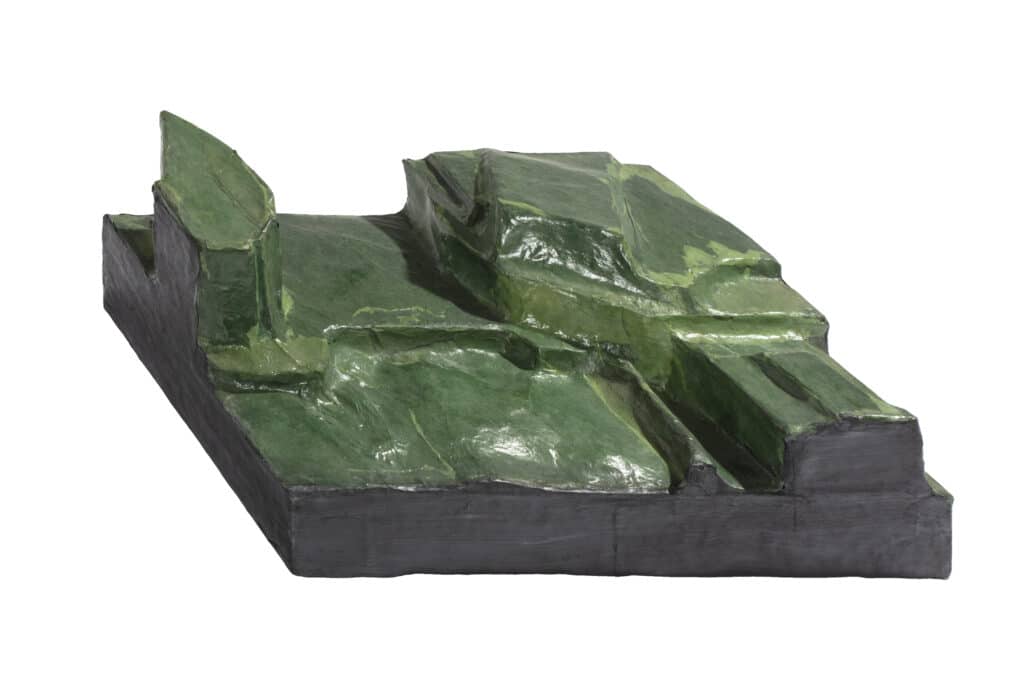 Die Zeichnung zum Rathaus und Theater Jyväskylä bot uns weniger Anleitung für unsere Arbeit am Projekt alternative history, sondern eröffnete vielmehr einen Imaginationsraum – nicht zuletzt, weil der markante Rathausturm im Entwurf von Aalto gar nicht realisiert wurde. Unsere Recherche führte uns deshalb bald weiter. Über die Ansicht von Aaltos Malereien stiessen zu unserer fortwährenden Sehnsucht und Faszination für Naturformen vor: Der abgeschliffene, mit Moos bedeckte Fels wurde zum Sinnbild dieser Suggestion, die wir schliesslich in einer Arbeit aus Styropor, farbigem Papier und Kleister versuchten in eine Form zu bringen.
The drawing of the Jyväskylä Town Hall and Theatre did not so much provide us with guidance for our work on the alternative history project, but rather opened up an imaginary space – not least because the impressive town hall tower was not realised according to Aalto's design. Our research therefore soon led us further. Through the study of Aalto's paintings, our constant longing and fascination for natural forms was added: The abraded rock, covered with moss, became the allegory of this suggestion, which we finally tried to bring into form in a work made of polystyrene, coloured paper and paste.
– Edelaar Mosayebi Inderbitzin