Alternative Histories: Lilith Ronner van Hooijdonk on Edward Blore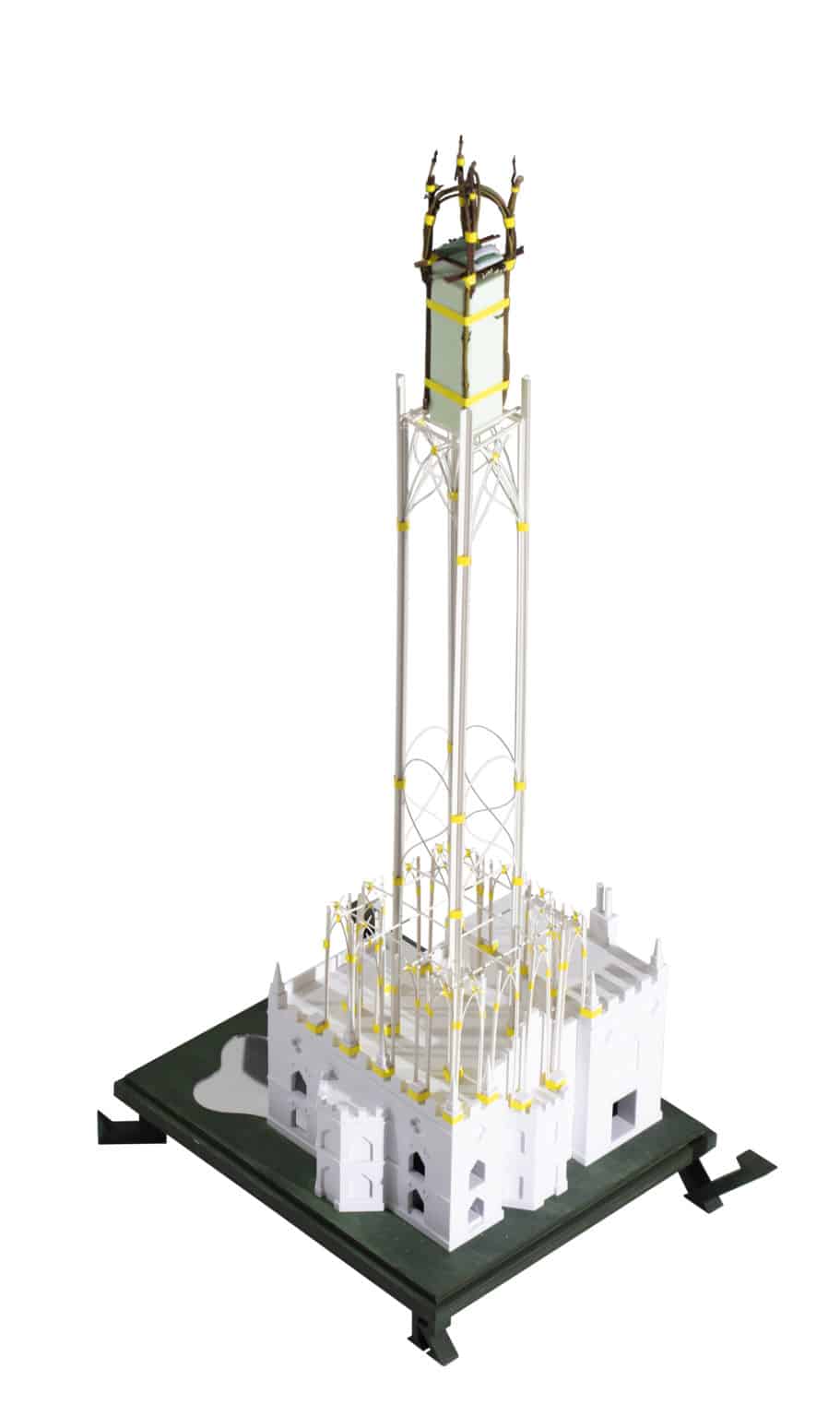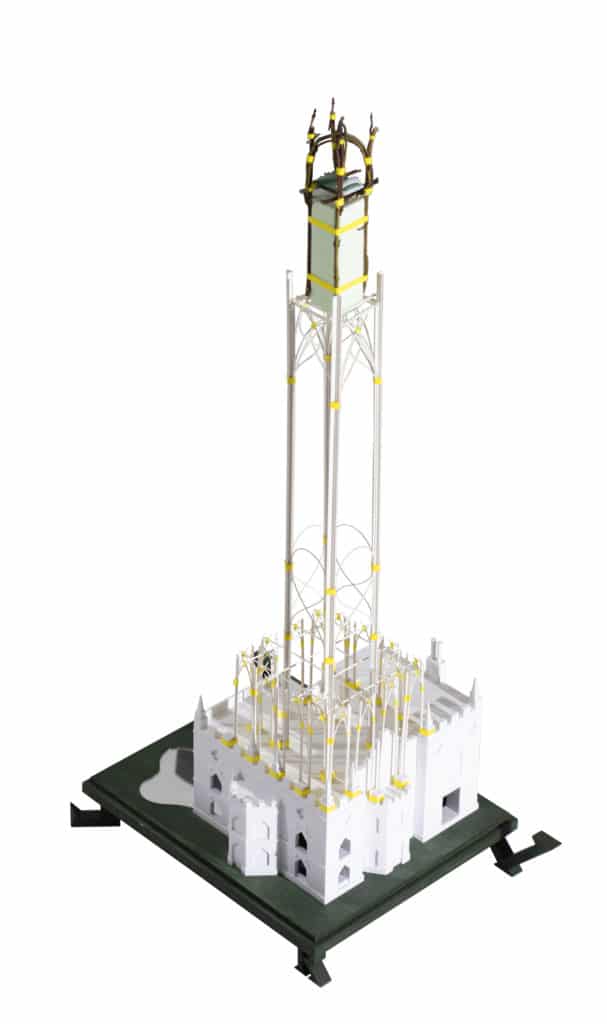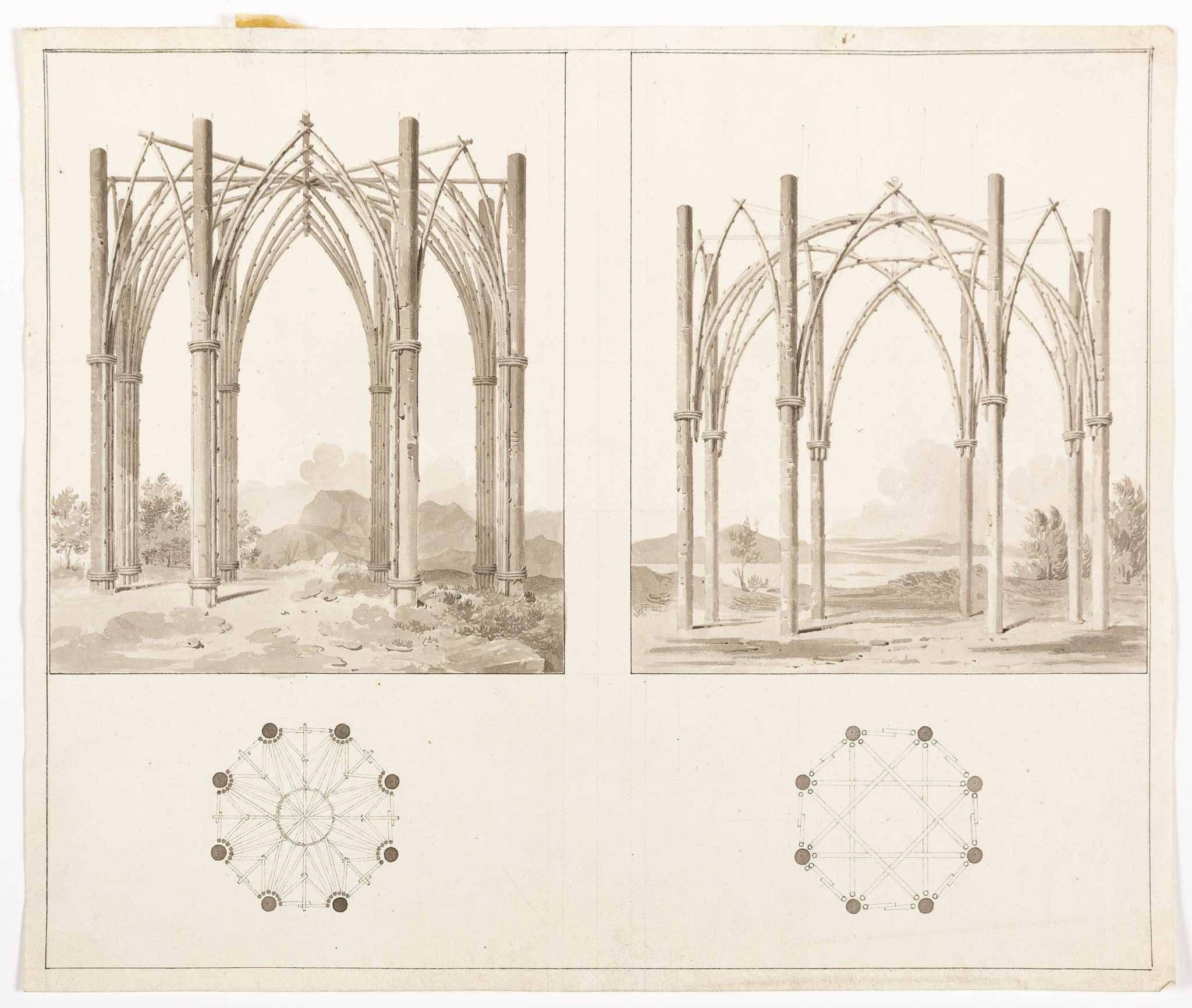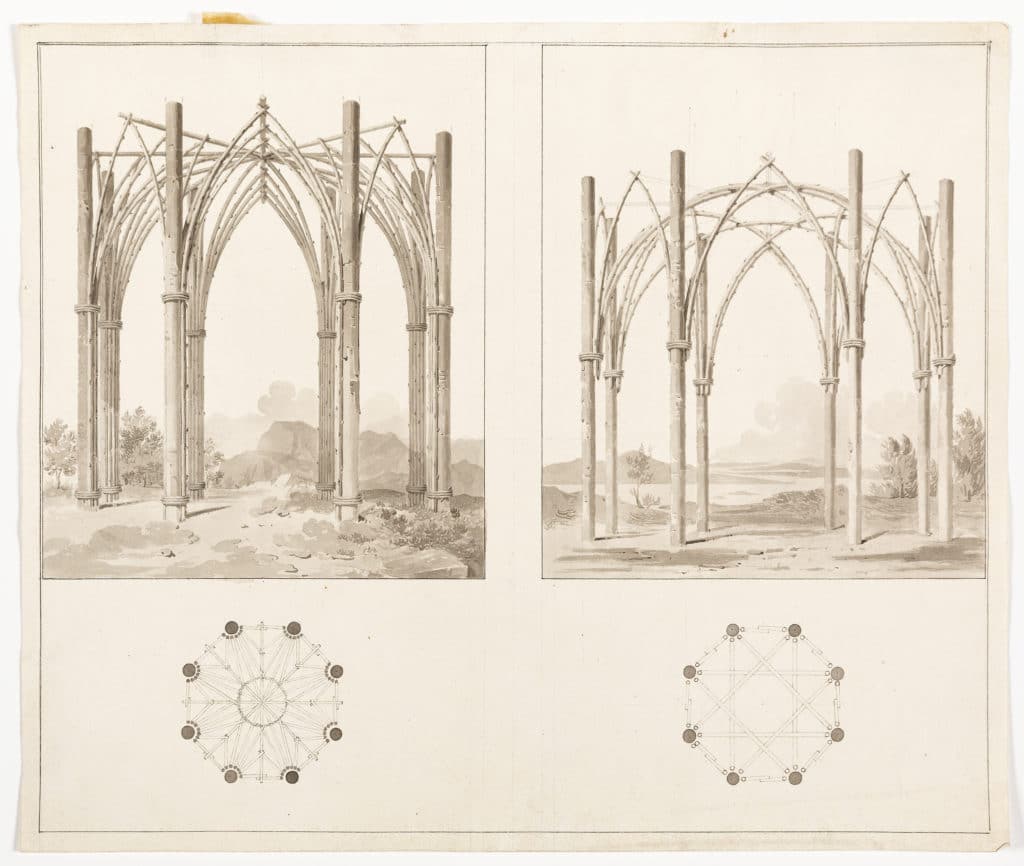 It is the lightness which attracts attention. The simple elegance of the wooden sticks bound together by ropes. Or are they flexible twigs? Yet the lightness is the effect of force. The tangible tension in the moment where two of the thinnest branches remain in place through both bending towards each other and pulling away.
The structure in the drawing at the right seems unfinished. The star is only suggested by thin lines. Similar lines rise up hinting at yet another level to come. These have been left out in plan. Perhaps Edward hesitated. Was he maybe recently introduced to a different Gothic?
The tension and unfinished provoke another set of ideas: the Gothic itself being interpreted differently in various cultural disciplines. The black world of spirits in literature, fashion or music, versus the urge for height and slenderness and light in architecture. Thus the model is a tribute to the written and build work by Horace Walpole as much as a testimony to John Summerson.
Ideas knit together, mimicking the grafting of a tree.
– Lilith Ronner van Hooijdon