Alternative Histories: Mikael Bergquist on Peter Märkli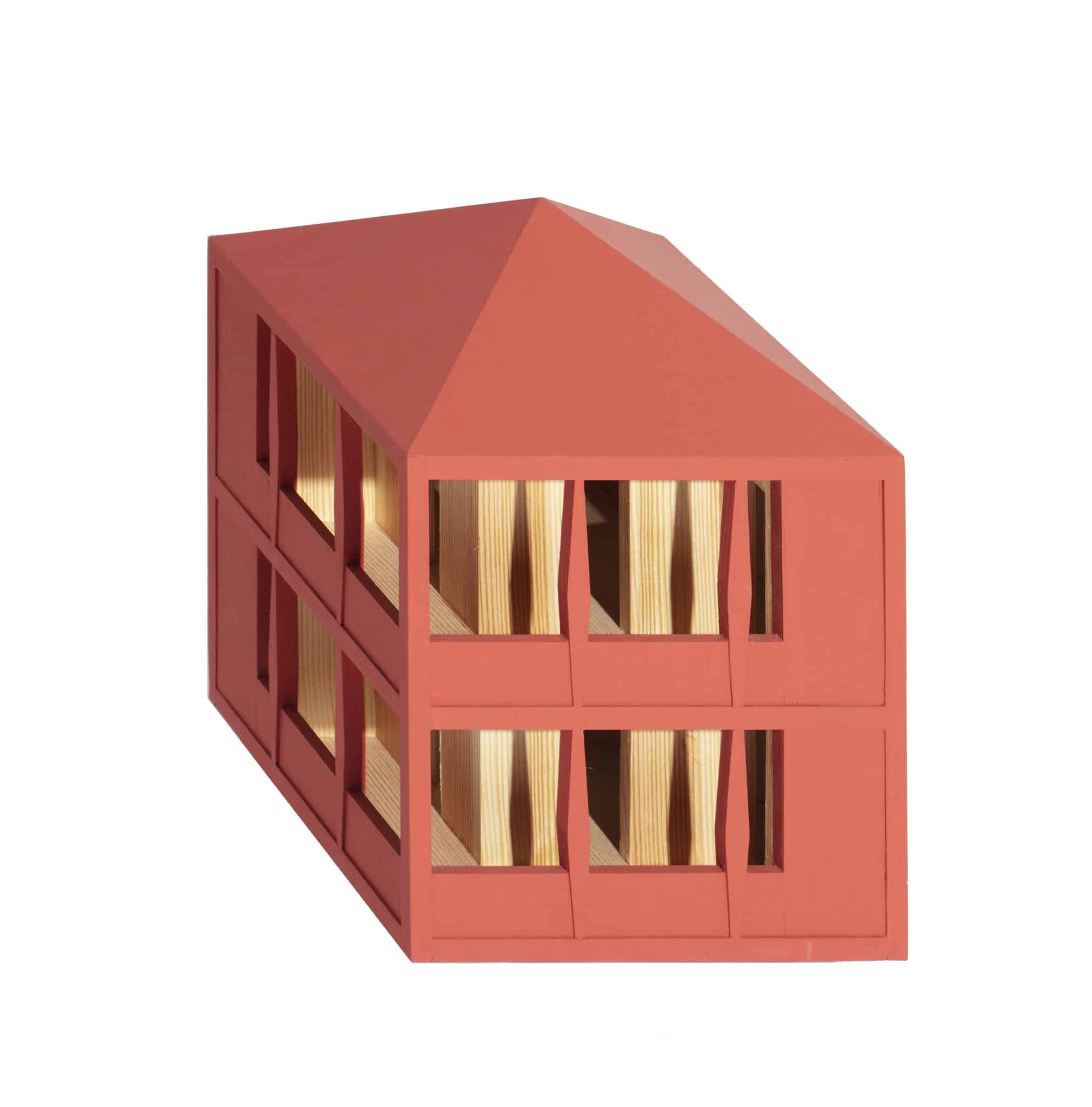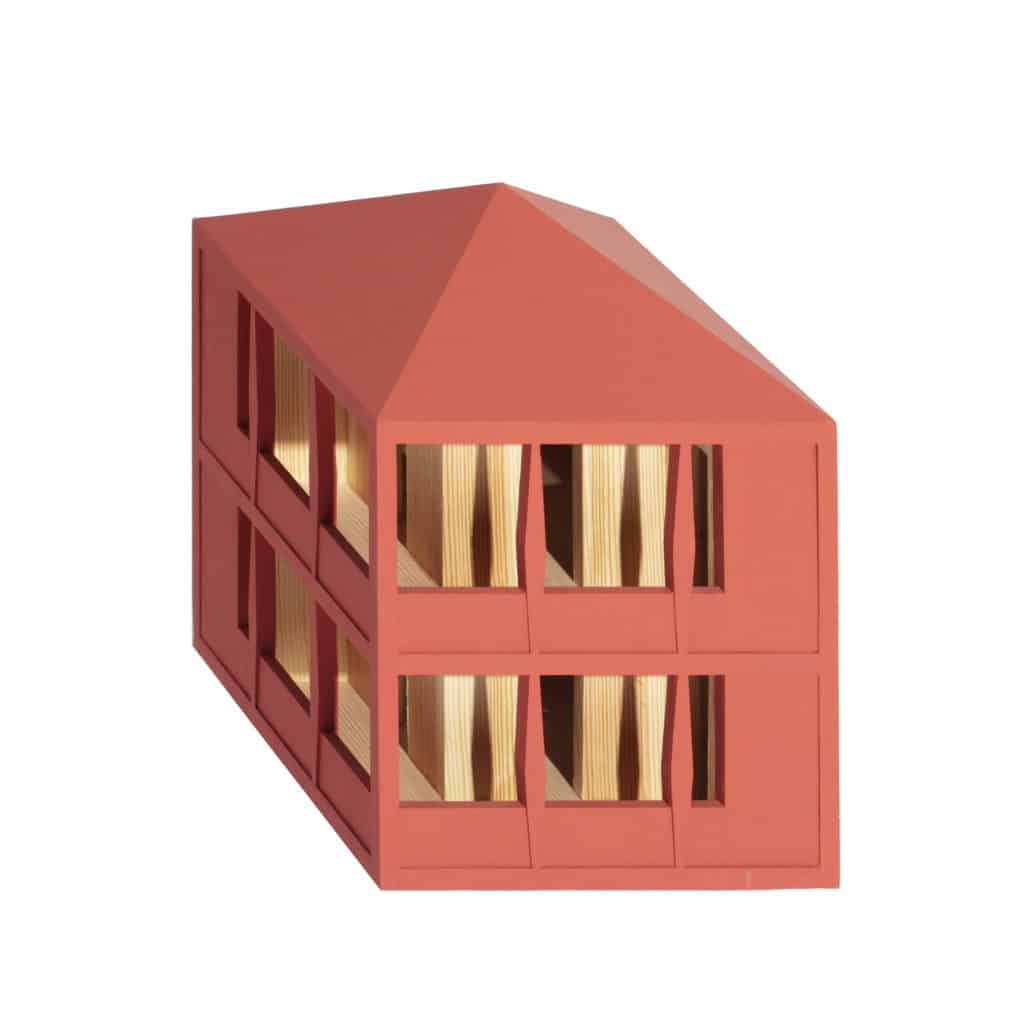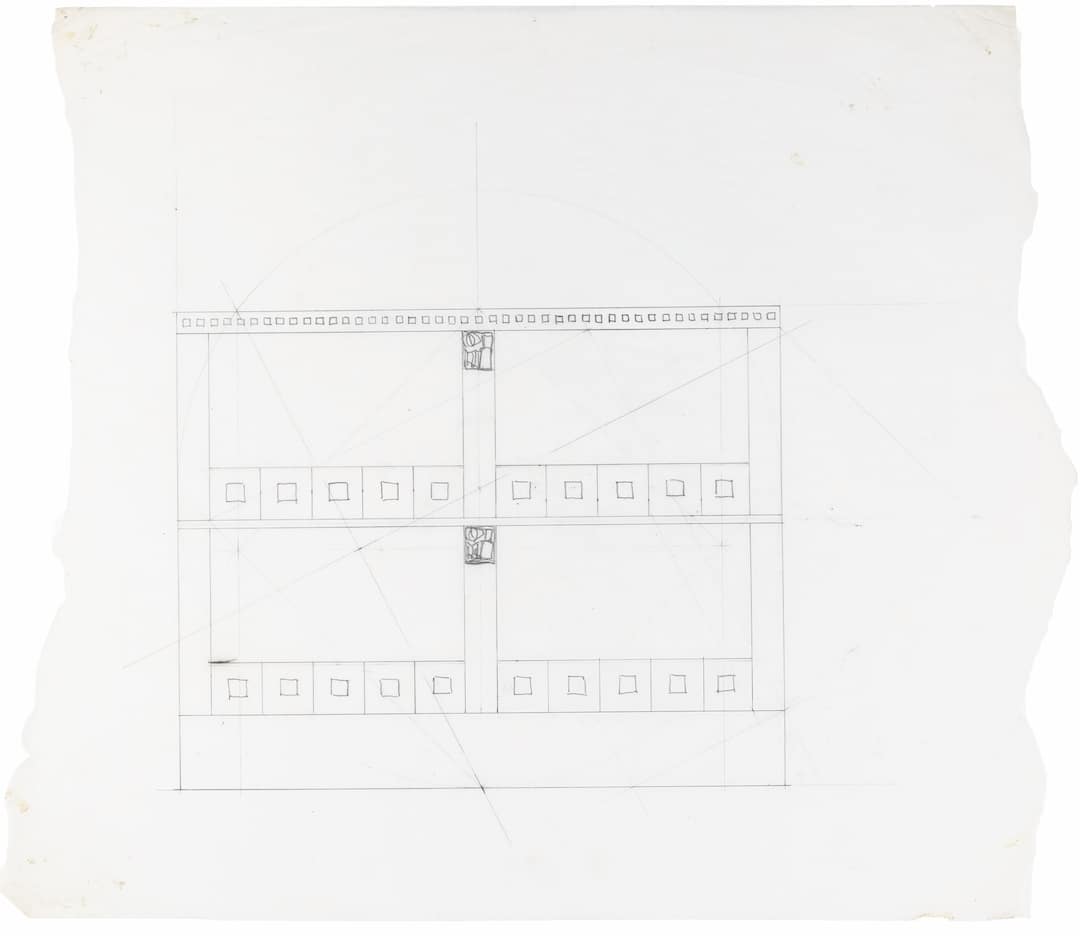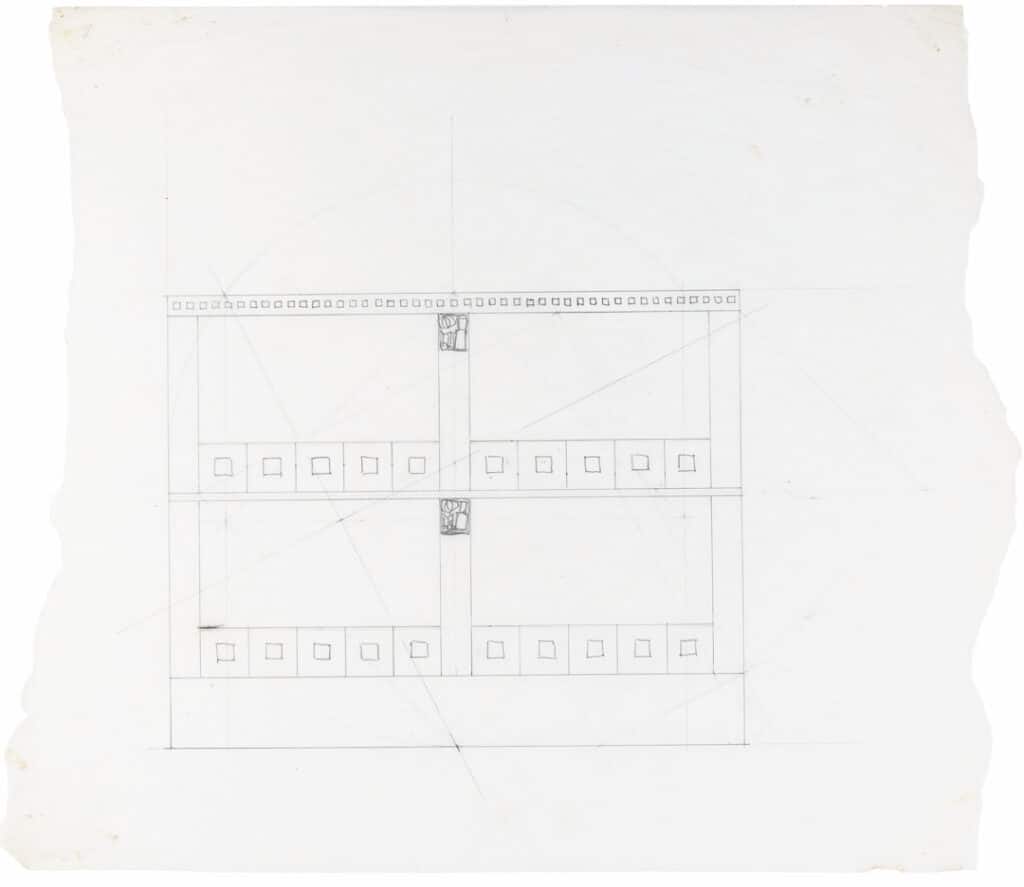 Peter Märkli's drawing of the House in Sargans has an intriguing combination of a rigorous proportional grid and a sketch-like drawing showing the garden elevation of the house.
The actual house was designed in 1983 for the architect's sister. It was built in situ, in cast concrete. The concrete has a crudeness that sets the building apart from the well-known Swiss drive for perfection. The house has a certain timelessness. It is appealing in the same way as many anonymous vernacular buildings are, but the house also has a sense of depth in the way it is designed. Everything seems to be put together for a reason. The plan of the house and the combination of spaces have a generic appearance that do not indicate clear functions. The house also has some peculiar features like the kitchen in a corridor.
The two reliefs by the Swiss artist Hans Josephsohn on the garden facade gives the small house a kind of noble presence that sets it apart from its context. The position of the sculptures suggests they are capitals on the centre pillar. Three sides of the house are painted in a Pompeiian red; the garden side is left untreated – raw concrete. Overall the house gives a kind of Roman impression, more than classical or modern.
The model tries to capture some of the duality in Märkli's building. It is made of wood, and painted on the outside but left untreated on the inside. The balconies are integrated into the building volume as in Märkli's house. Three panels from the Parthenon freeze are added to the facade analogous to the reliefs on the Sargans house. The model aims for a timeless appearance, like Märkli's house.
– Mikael Bergquist