Alternative Histories: NP2F Architectes on Mario Sironi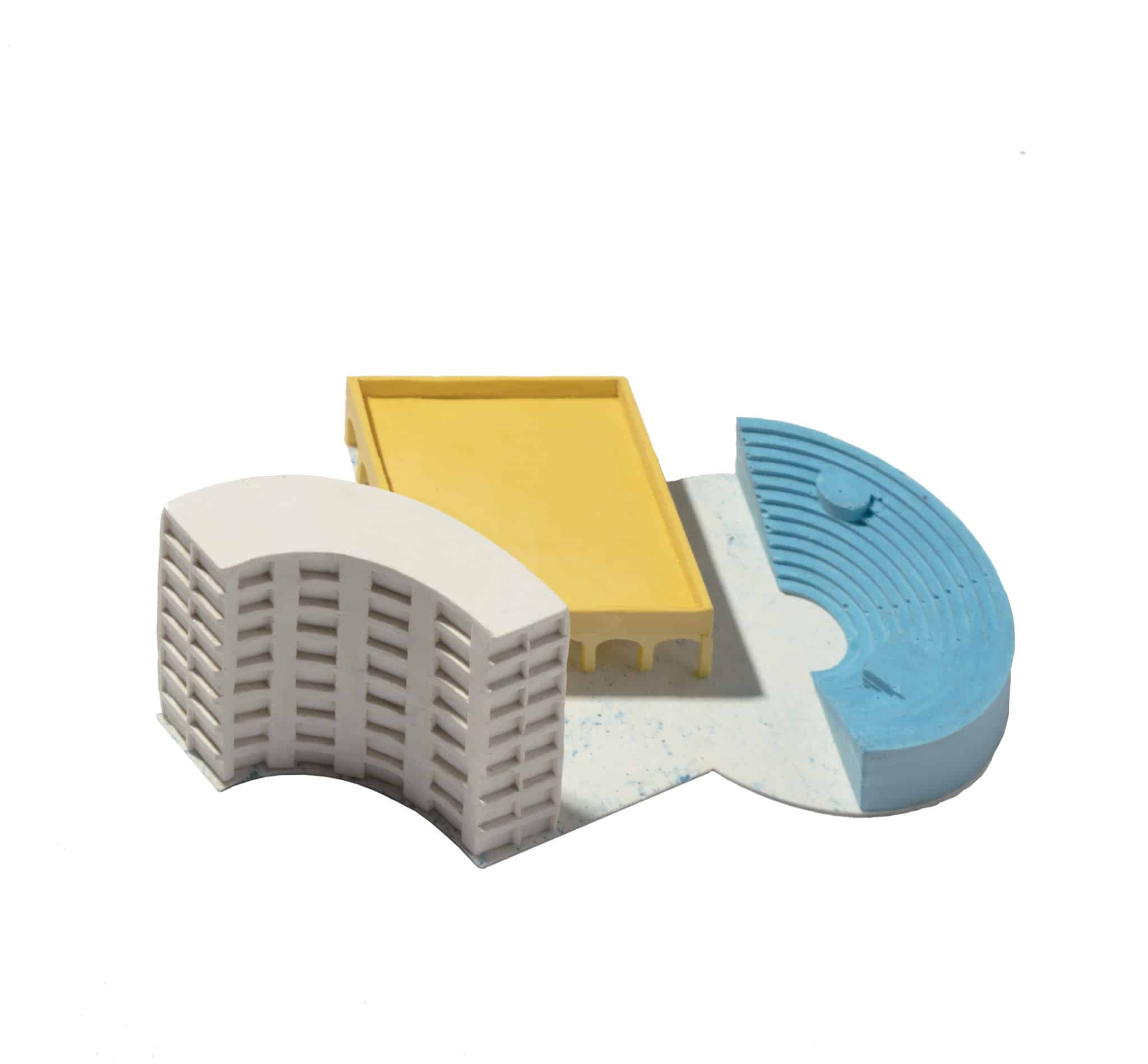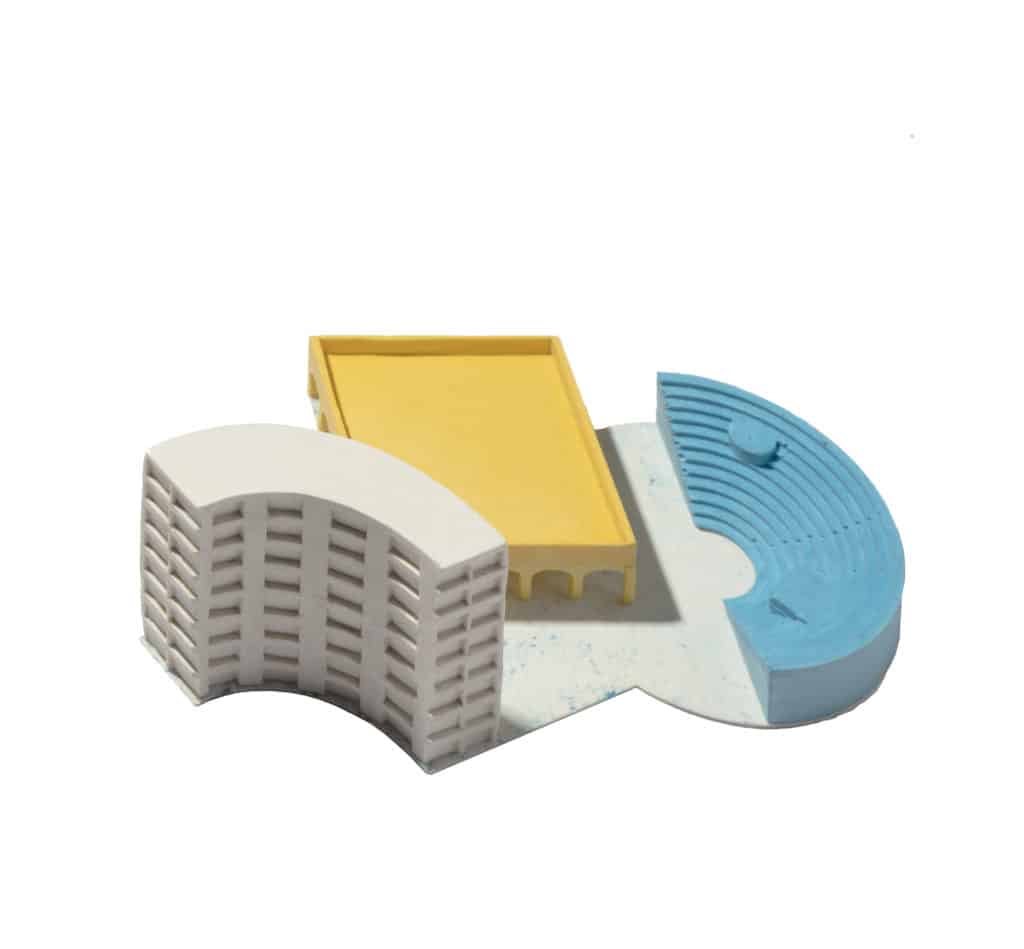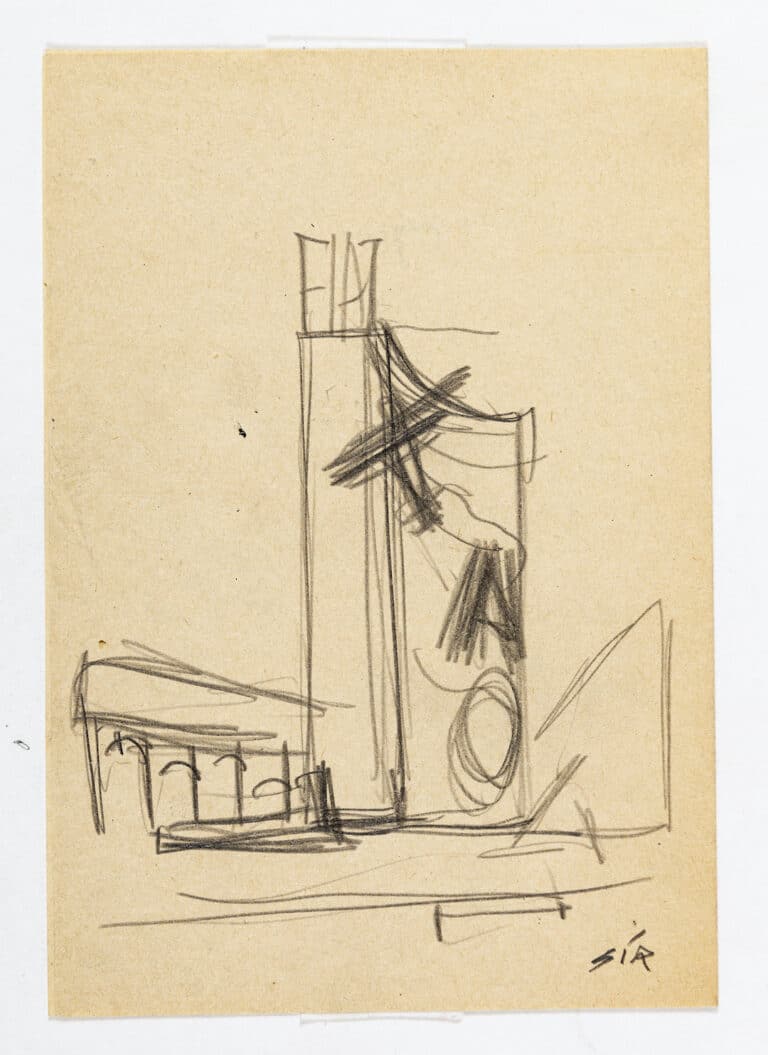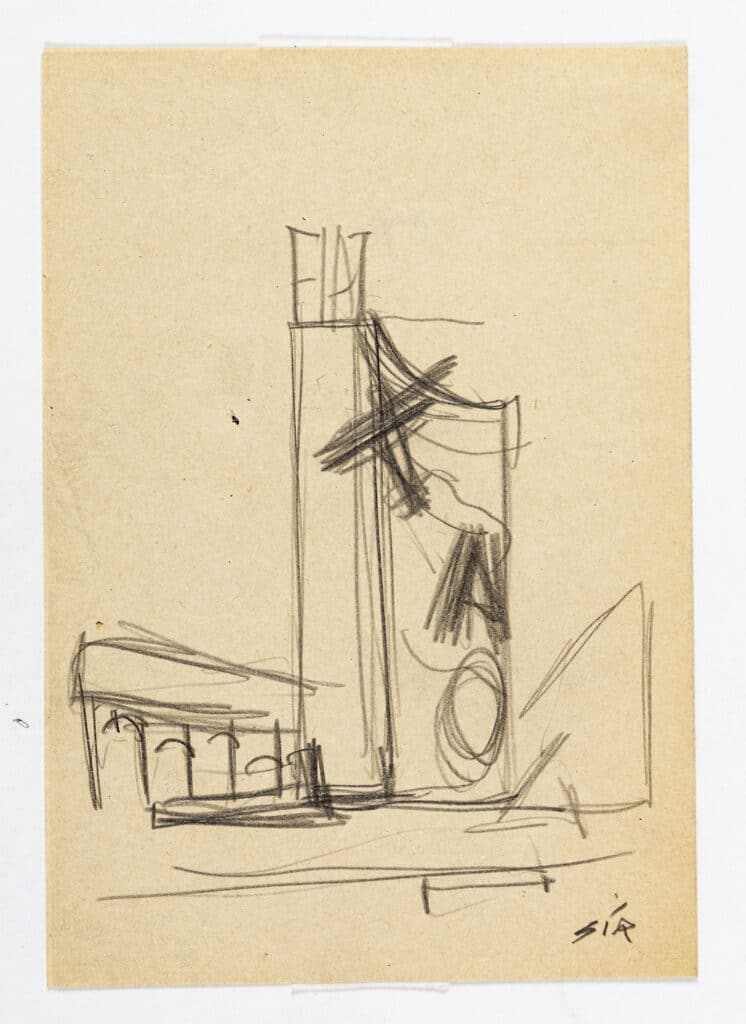 Mario Sironi's work touched us in its relation to an elementary geometry. He participated with other artists and architects in the construction of a minimalist and sober aesthetic.
We drew a parallel with a pragmatic approach to define our production – solving complex problems with simple moves and clear geometries.
Our first step was to define a frame, an initial structure from Sironi's sketch. This method cannot be reduced to a formal work; our structures are always developed closely with their uses.
Sironi's fair pavilion works as a receptacle for many uses, as the playground of Aldo Van Eyck or Isamu Noguchi that come alive through their content and the quality of interpretation they offer.
Our model balances those movements between structure and use. The sketch of Sironi becomes an evanescent evocation of the silhouettes of simple, elementary buildings. It is no longer a pavilion but a fragment of an urban ensemble, whose volumes are organised in plan. The interiors develop themselves, and the fragment becomes a lively place.
The buildings are no longer objects on a plane, but become a stage or lieu de vie connected by an urban carpet.
– NP2F