Alternative Histories: Rloaluarnad on Mario Sironi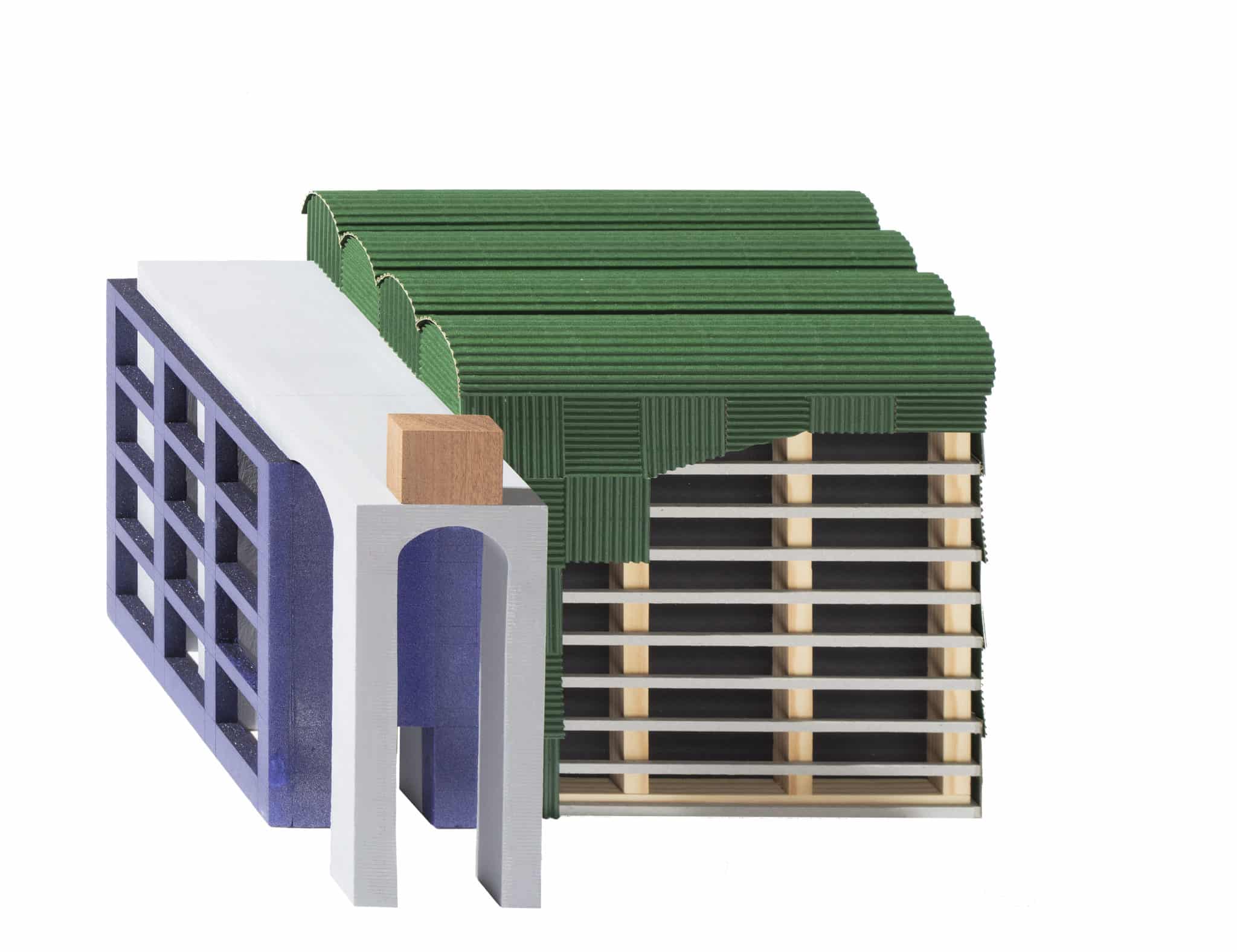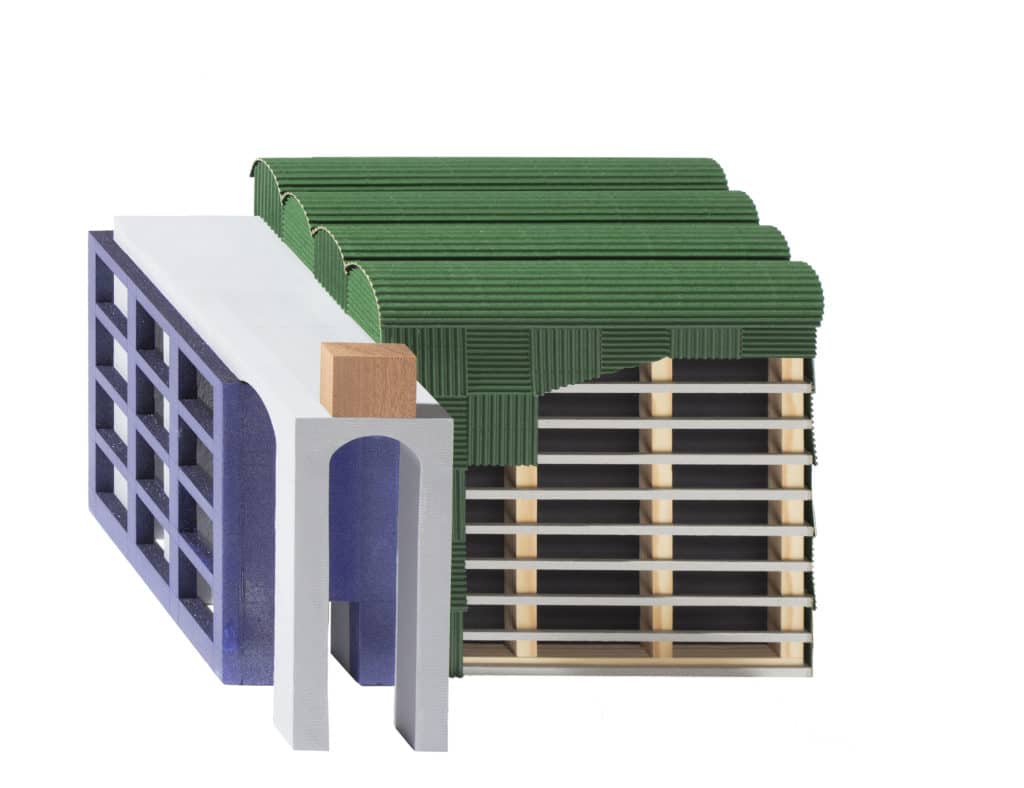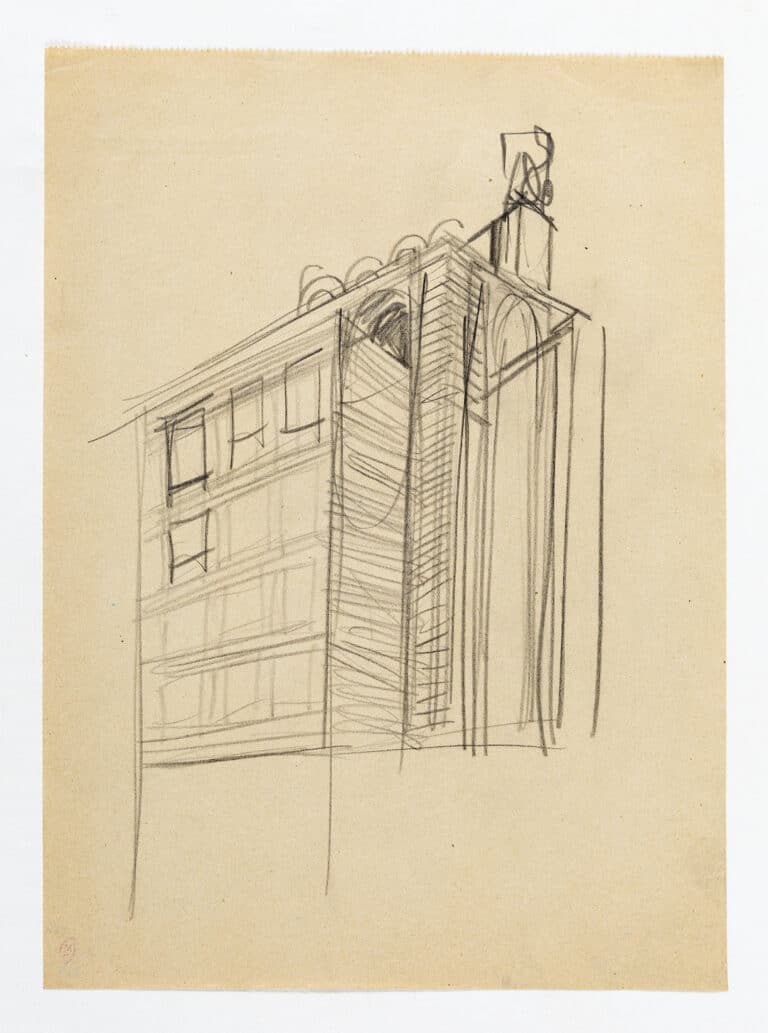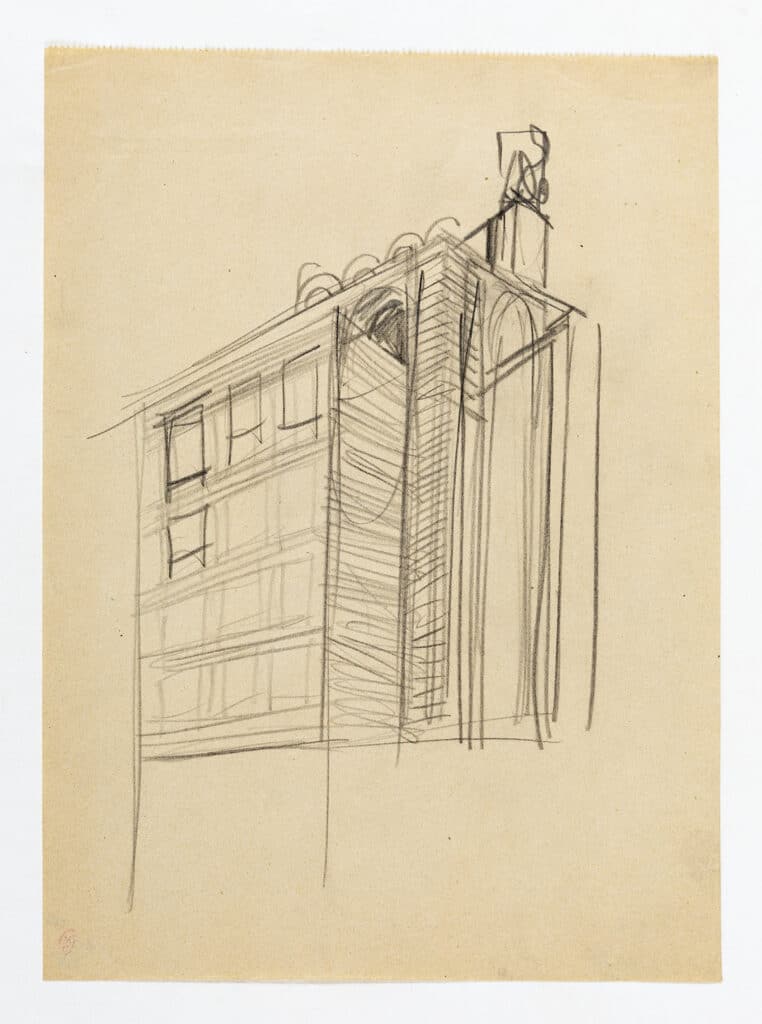 The model is a theatre within a city block.
A small volkshuis, a fun palace – a public interior with the shed as its inspirator. Meeting wall to wall with its neighbours, the theatre is a black box within the city block; to the rear is a light, interchangeable structure, clad in green corrugated panels. It will look different before you know it. A permanent structure – a tall grey concrete colonnade – fronts the street. It is a sign and an entrance. It stays and supports. Perhaps it was there before the rest appeared. Clad in shiny blue panels, it becomes an elaborate foyer.
The structure represents its use, the theatre is stitched to its surroundings. This Sironi didn't show, but we thought it must be the case.
– Rloaluarnad