An Artist Browsing the Collection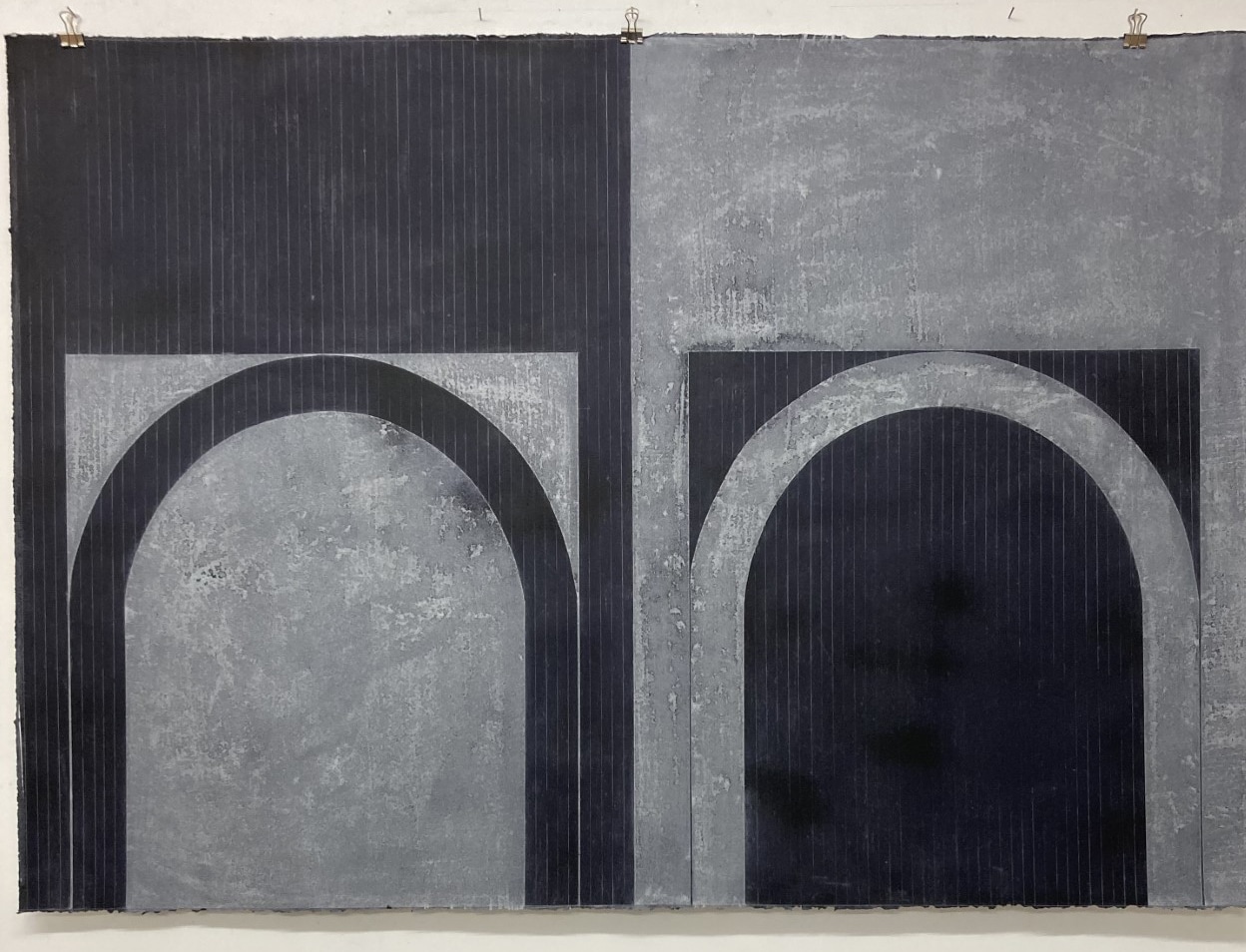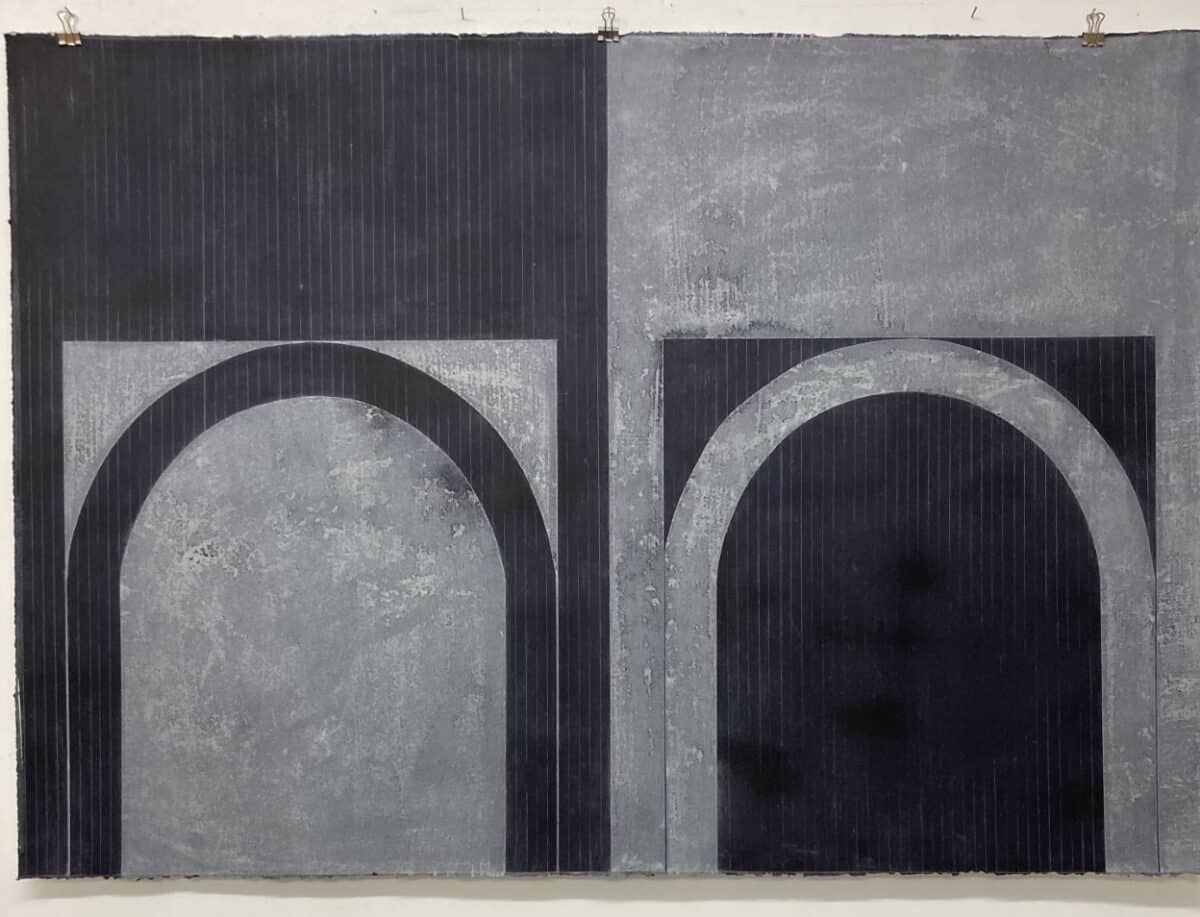 My visits to the archive happened during the summer of 2021 in a gap between lockdowns. Shatwell Farm is a haven of contemporary buildings sitting alongside tumbling and restored farm buildings, an obelisk, pillars, corrugated materials, stone, sleepers, silos, a library, and a gallery. Amongst all this is the Drawing Matter collection, a record of where buildings begin.
I spent many happy hours looking through portfolios discovering the most wonderful drawings and boxes of architectural models. Carefully slipping delicate papers from folders, I marvelled at the sheer variety, invention, skill and imagination demonstrated through the drawing processes of the incredible architects represented in the collection.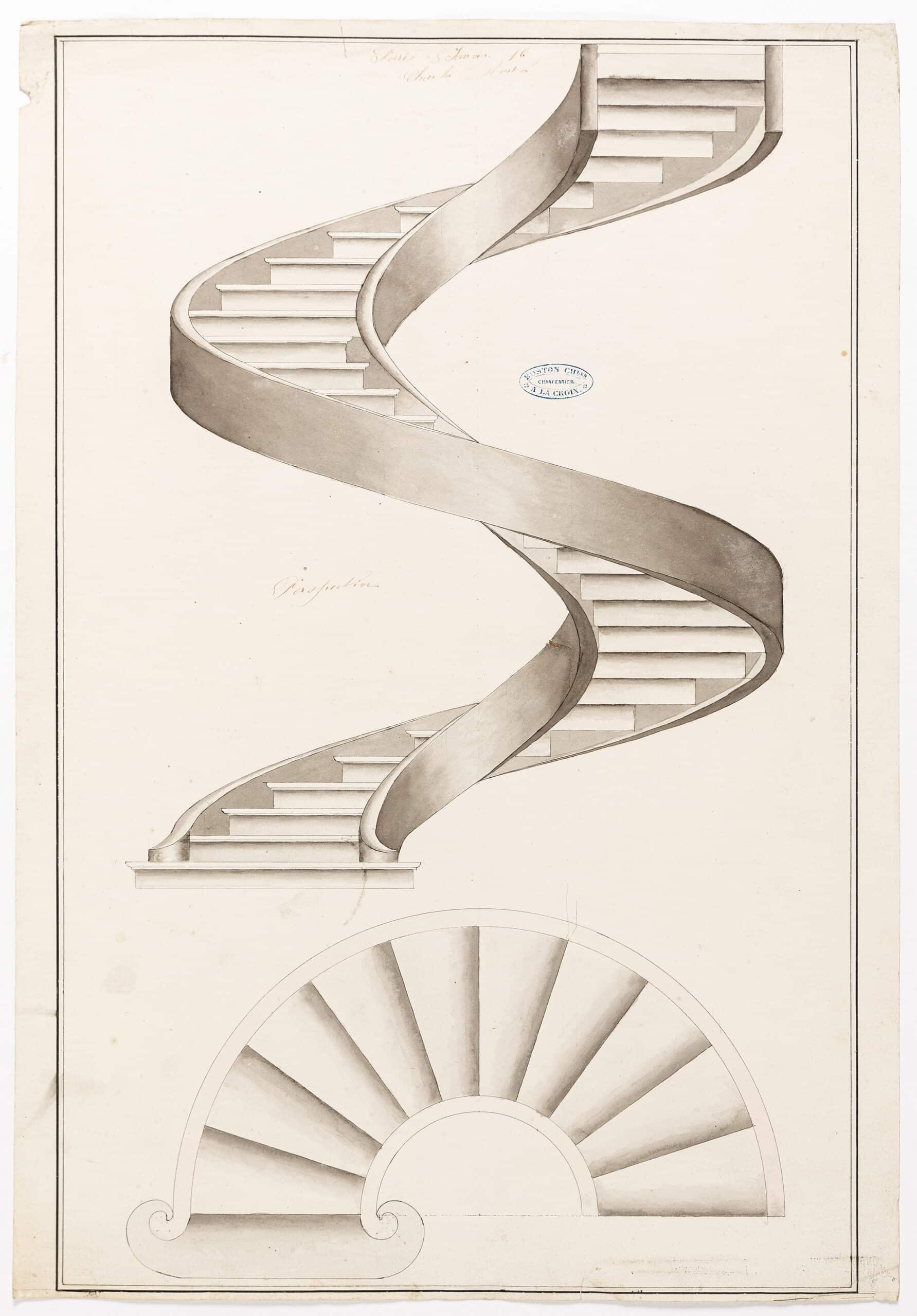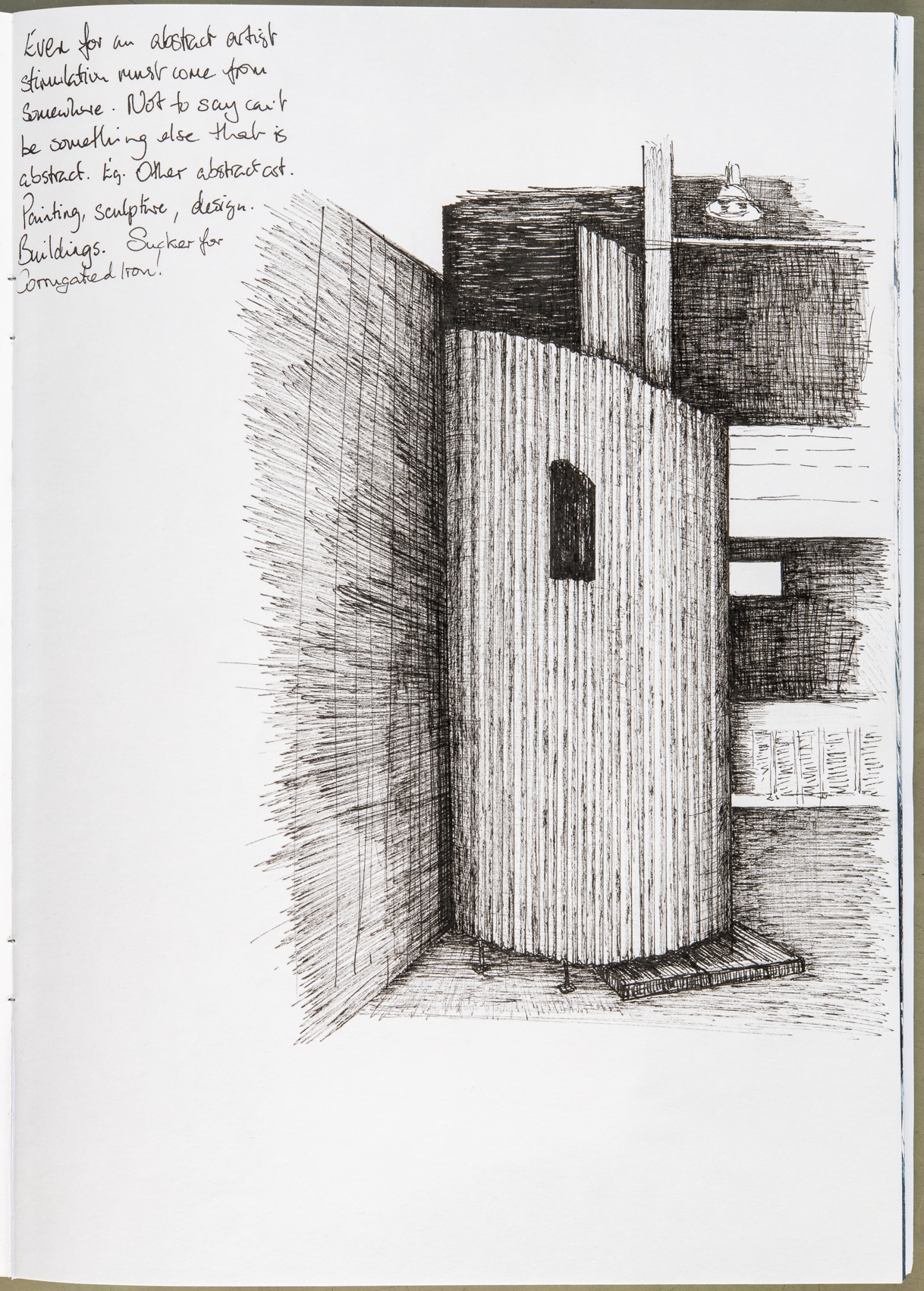 I had no preconceived plan, so I worked methodically through the portfolios, starting from the architects whose surnames begin with the letter 'A'. Leafing through the folders I made notes of what caught my eye, recording dates, period styles, places, purposes and functions; what I liked and what I disliked, choosing favourites. I made notes of different media and materials: pencil, colour pencil, pen and ink, conte crayon, acrylic paint, photomontage, photography, tracing paper, draughting paper, digital drawing, card, wood, metal – and passion!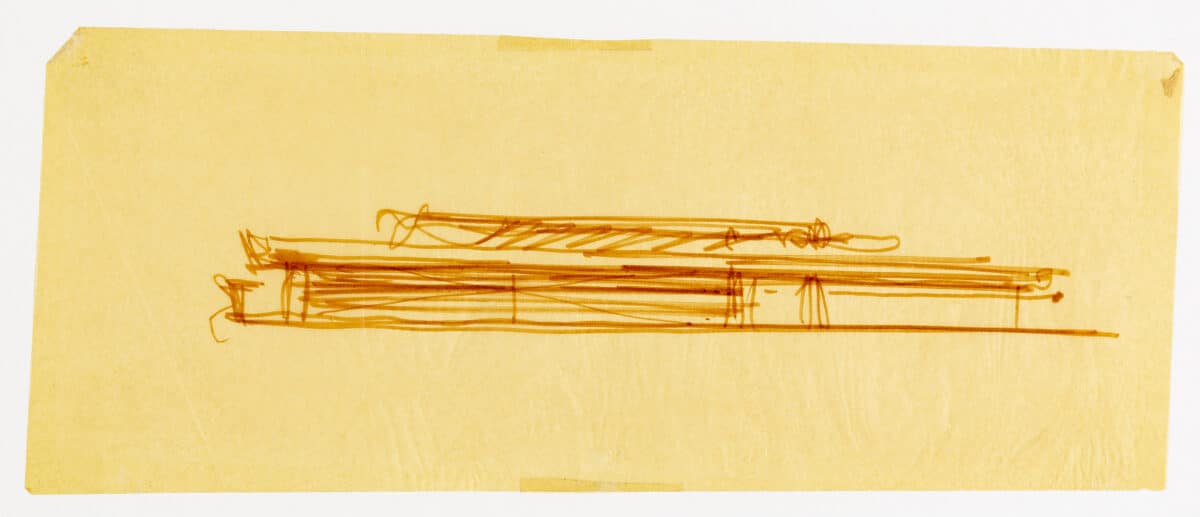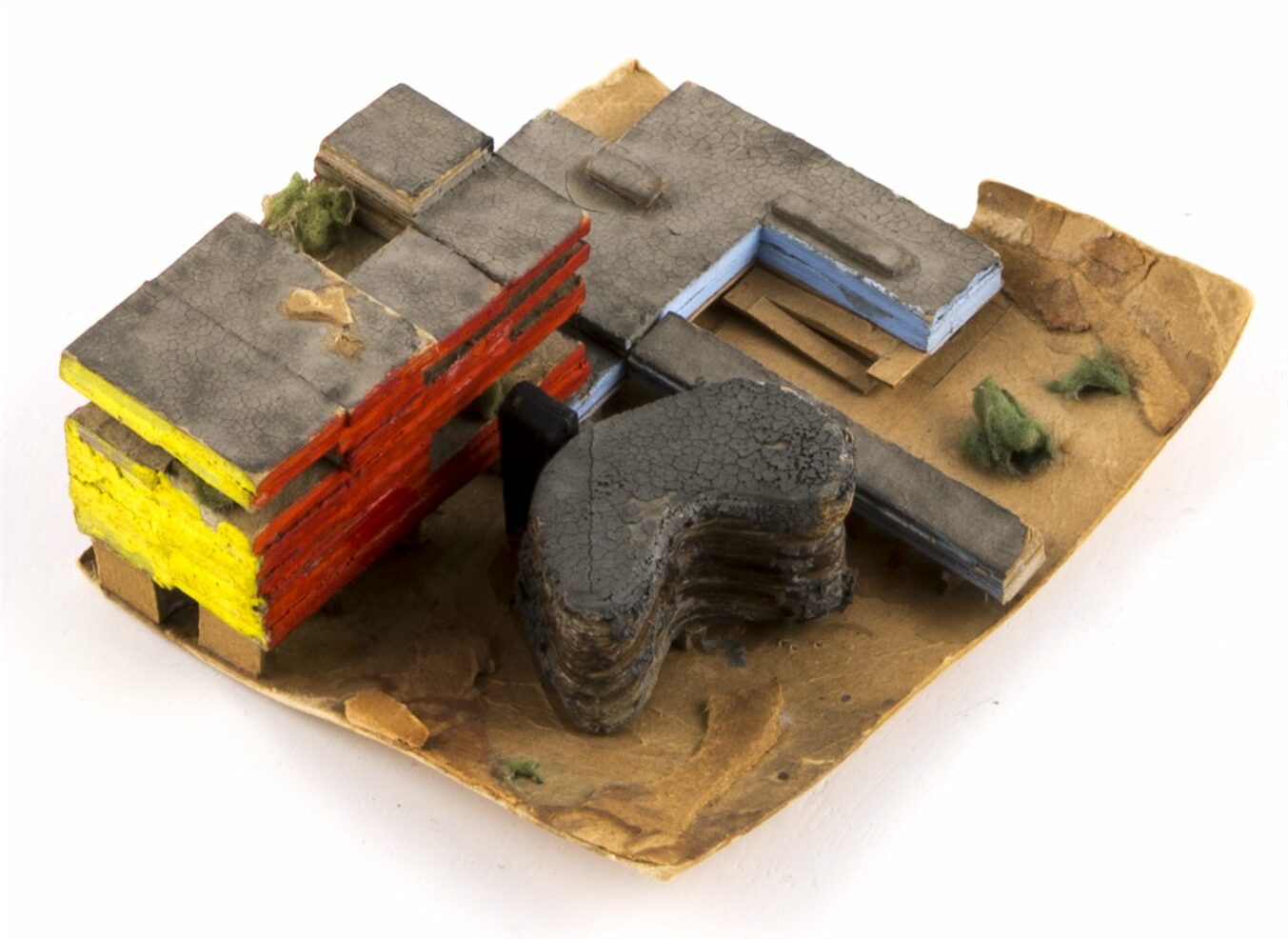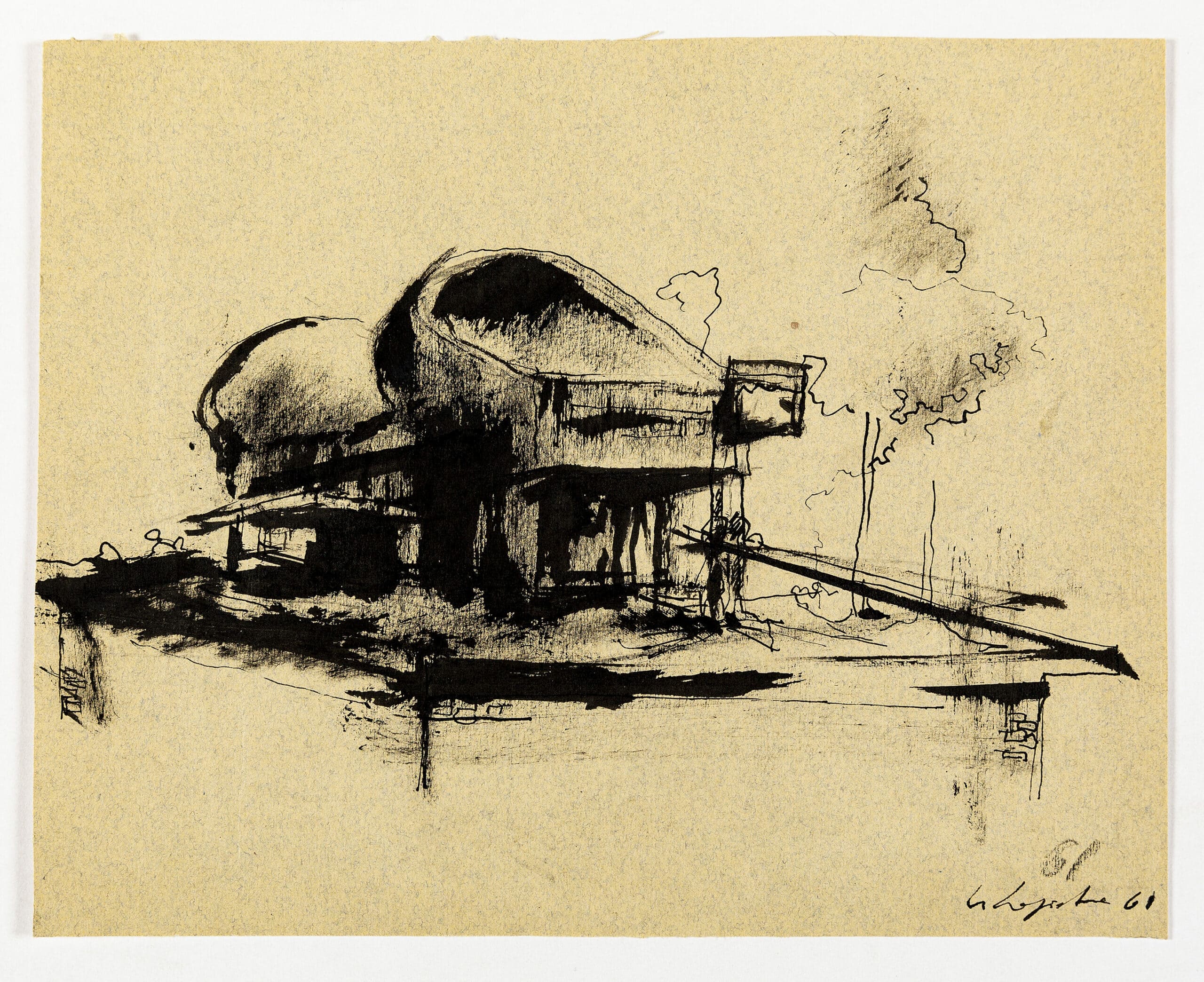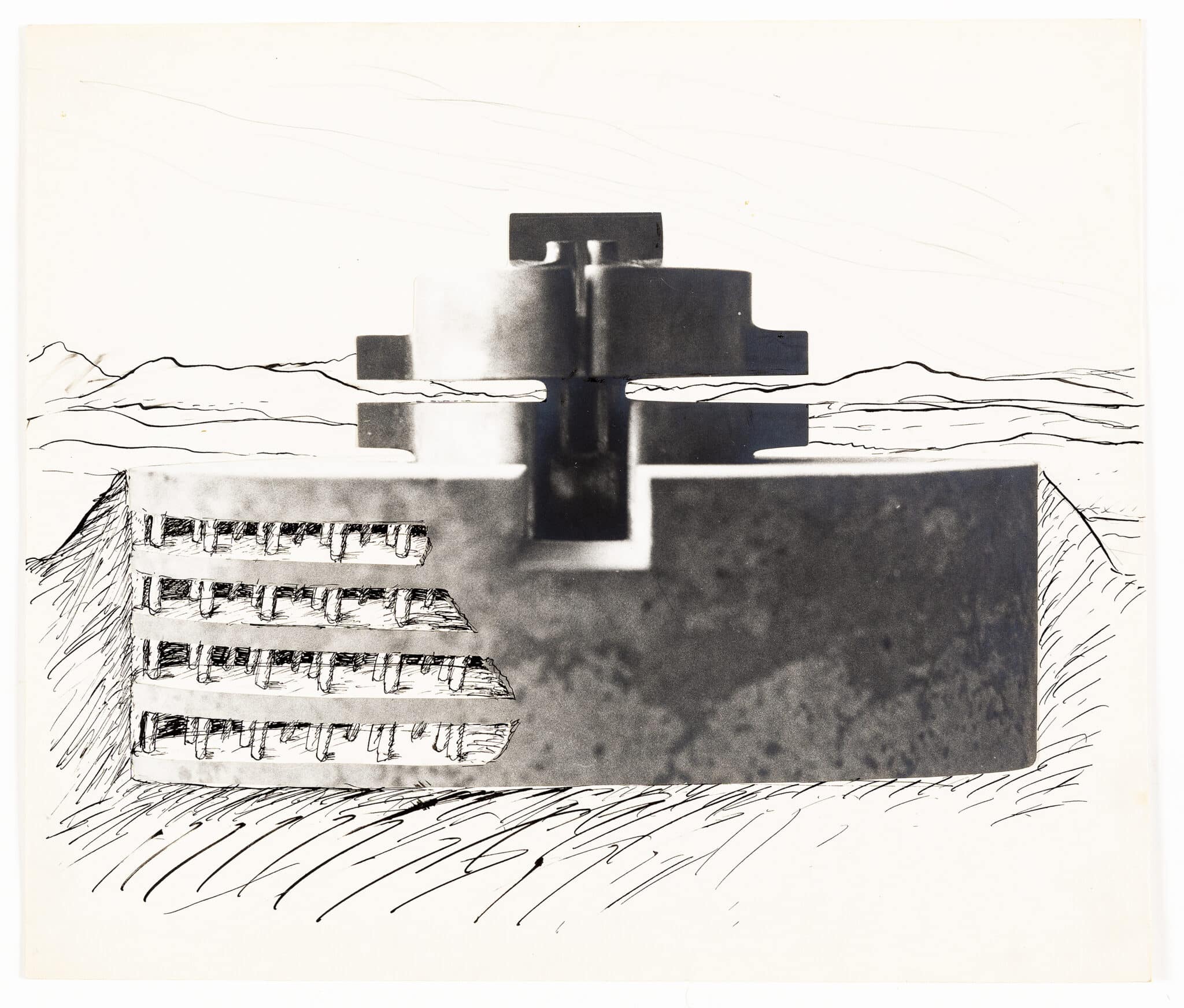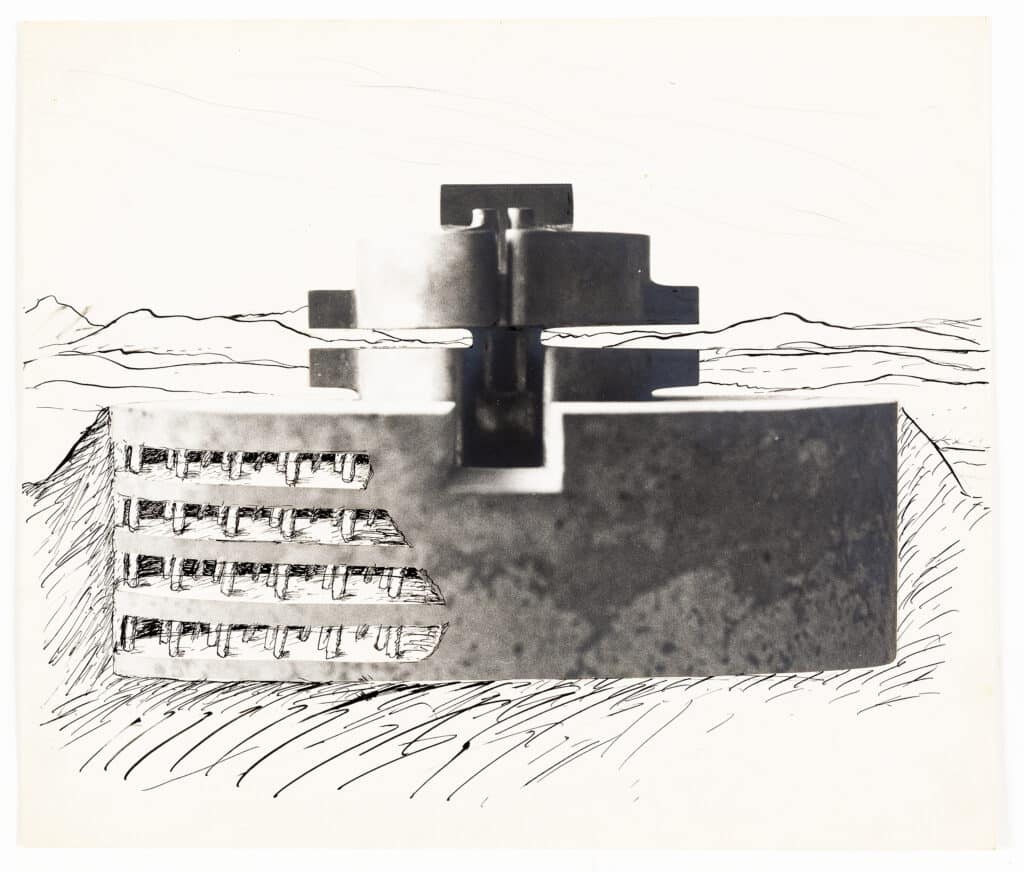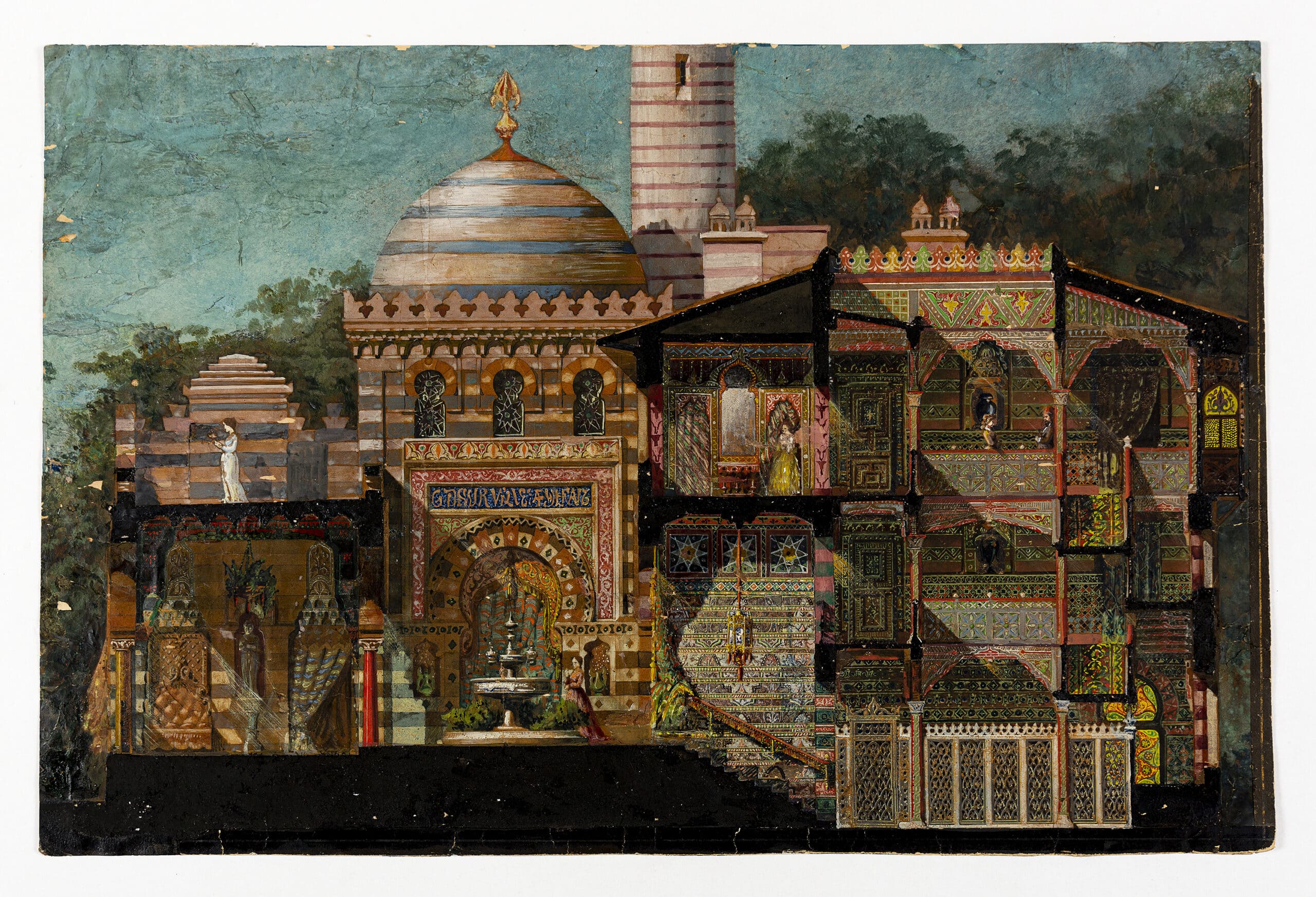 What many of the drawings in the collection show, even the most practical and objective ones, is a love for drawing or making. Some are completely over the top in their decoration and mark-making – it would be difficult to imagine a construction engineer working from them. Some appear to be 'notes to self'. Whilst others show a sheer pleasure in decoration – perhaps made to help the client visualise the scheme.
My own work has always been influenced by experiences of buildings seen while traveling, especially cathedrals as well as museums and galleries – both their architecture, and their contents. I am interested in the detail of grand buildings, for example the twisting cupolas of St. Basil's in Moscow, or the black and white marble stripes of Siena Cathedral. Also, in the less grand, but still representative of human lives and endeavour, such as abandoned corrugated iron farm buildings and the dwellings on the Isle of Skye, which I saw in 2014. These structures resonated with my interest in grids and stripes and provided a rich seam from which to develop drawings, paintings and prints. These were exhibited in an Arts Council England Lottery funded show in The Museum in The Park, Stroud, in 2018.

I found it difficult to focus on work during the pandemic. Traveling to absorb sights and treasures, visiting exhibitions, teaching, spending time with fellow artists, all this came to a halt. Exhibitions of my work in London and France were cancelled or presented online instead.
So in response, I looked to myself and my locality for stimulus, beginning with tentative, tiny watercolours of a barn on a distant hill seen from my studio window, and looking at monographs of gorgeous Giorgio Morandi watercolours for context. A set of 12 small oil paintings abstracted from the watercolours followed. Another project, a book of drawings of views through windows made when staying with friends around the country, now included drawings from my own windows as visiting friends became impossible.
From a simple line drawing to a highly wrought work on paper, my own work varies in intensity, and seeing so many different drawings in the collection has pushed me to reflect upon the nature of my own drawing. I am now clearer about the differences in the approaches I use, all of which have value – horses for courses. The simple line drawing for planning, pen and ink mark-making on site, colour and texture applied systematically and meditatively – absorbing to do and to witness. For me, the end game is a piece of work in its own right: its function is for it to be seen.
No building will be created from my drawings, but the presence of buildings will continue to inform them. The experience of browsing the collection may take years to have a presence in the things I make, but I am sure will come out in time…