Stephen Taylor: Urban Rural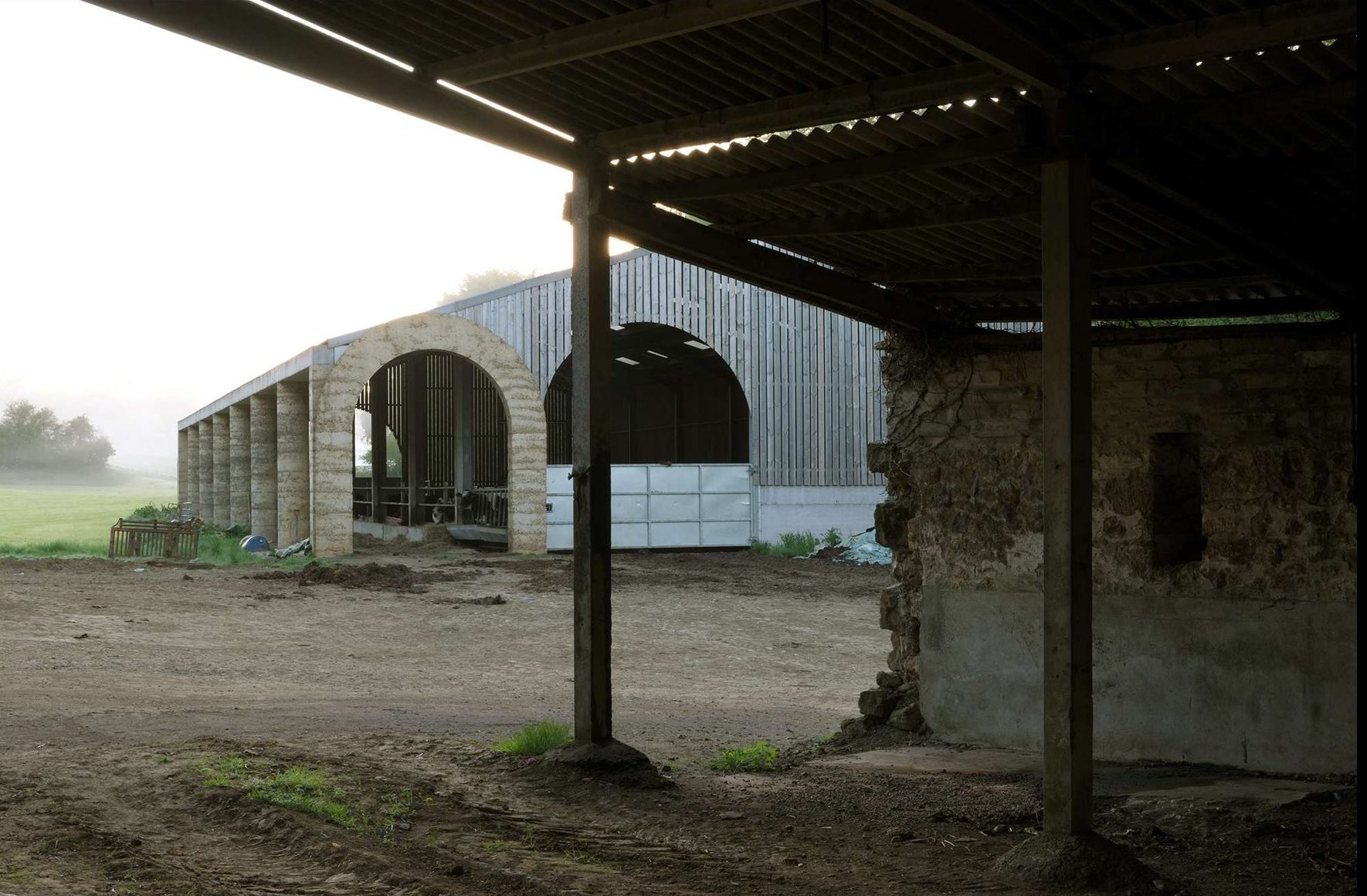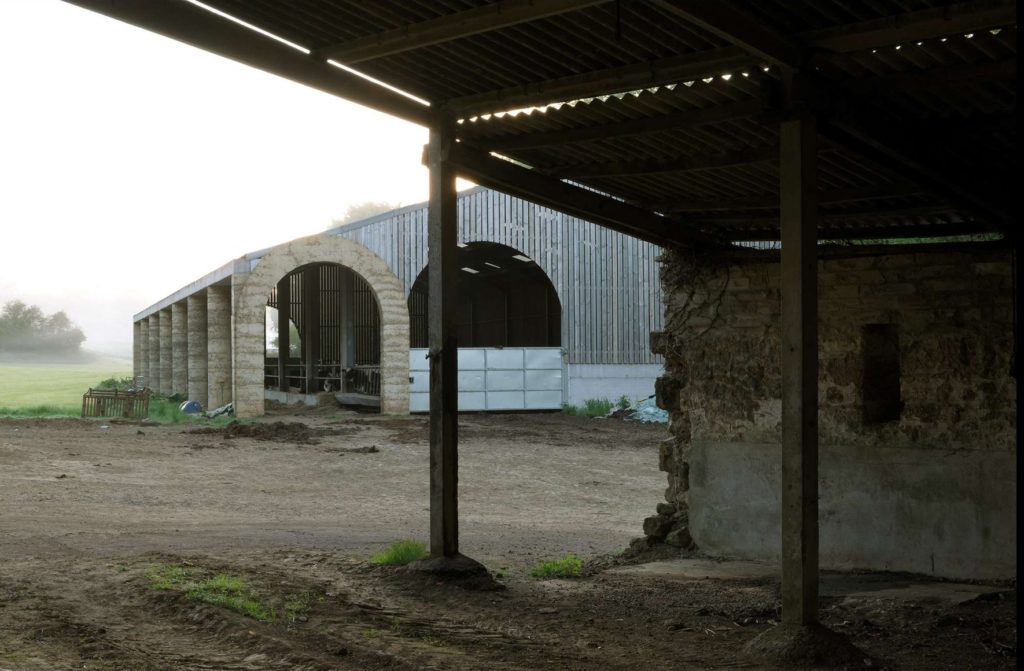 The existing enclave of Shatwell Farm has seen a slow decline in its agricultural industry over recent decades, rendering many of its buildings derelict and redundant. The project is seen as part of a process to revitalise the farmstead at Shatwell. Whilst dairy farming is expected to continue and its farmyard will remain a working environment, the new buildings, together with several existing structures, will strengthen its edges and provide living and working accommodation for a diverse range of disciplines.
The northern edge of the farmstead has been supplemented with two colonnaded agricultural buildings: the new cowshed and an associated haybarn. Their position at the mouth of the valley signifies the beginning of the built complex and frames the entrance into the farmyard. The cowshed is the single largest building within the group, capable of accommodating 50 cows. The building is positioned with its covered feedline forming an open stoa as part of the original 'valley walk' route from Hadspen House to the farmyard. Acknowledgement of the buildings's civic role within the farmstead is heightened by the craft of its heavy concrete construction which contrasts with the prefabricated steel shed of the animal enclosure.
Read Graham Bizley's reflections on the cowshed, written shortly after its construction, here.
This short text is part of an ongoing series that records the building projects undertaken at Shatwell Farm. For more on the Shatwell Project, click here.