Porto: Paving Work on Rua de António Sardinha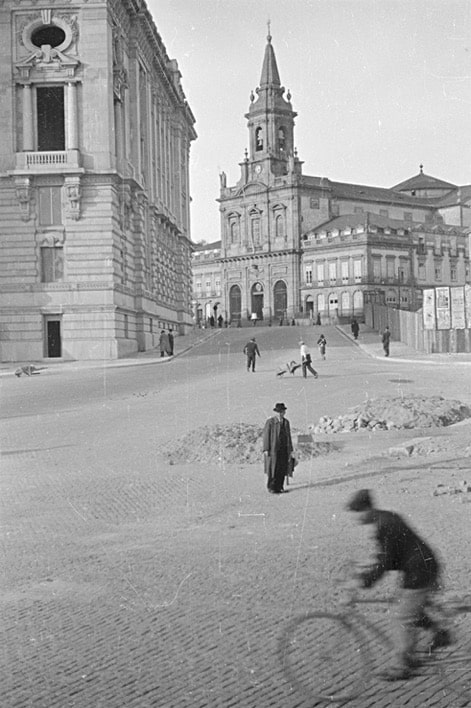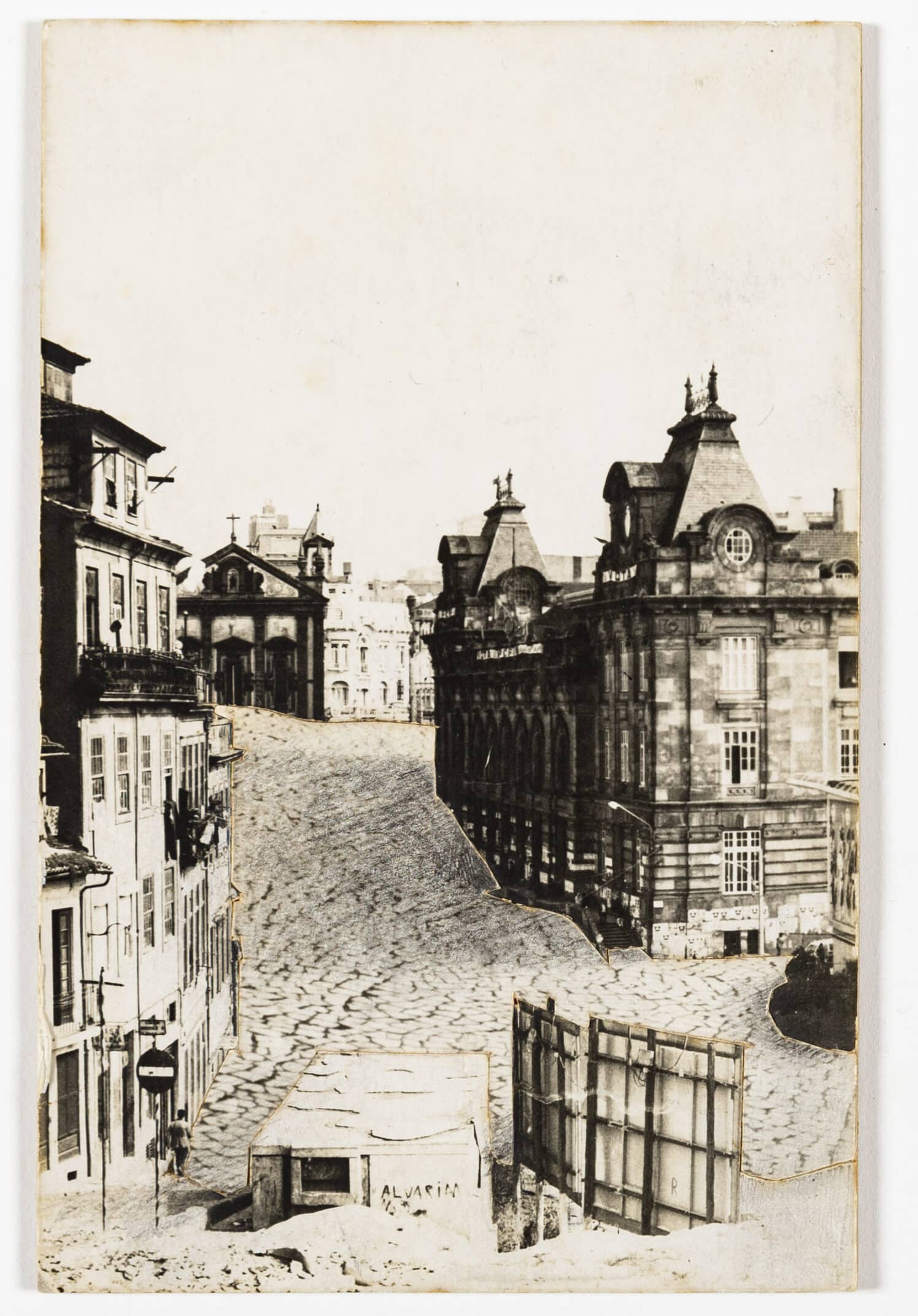 In the photograph on the left from 1939, found in the municipal digital archive, Porto's civic centre is still under construction. The image captures half-paved new roads, with curious people milling around the freshly built City Hall. Viewing this photograph recalls the collages of Fernando Barroso and Mário Ramos, where they proposed to flood Aliados Avenue with sand. In their 1975 proposal, the ground—the designated assembly space—seems to have been erased. This ground, where crowds gathered in the months following the Carnation Revolution of 1974, would also indistinctly host the celebration of FC Porto's triumphs and many other forms of spectacle, distraction, or indoctrination.
In 'Porto School: B Side 1968–1978 (An Oral History)', Pedro Bandeira writes,
'Insurrectional Organization of Space by Ramos and Barroso presents itself as a critical view of all forms of political and ideological power, reflecting a precocious disbelief in the Ongoing Revolutionary Process (PREC) in favour of greater freedom, freedom of individual thought, willing to question everything, if necessary, from scratch.' [1]
I enthusiastically shared the photograph with Ramos, secretly expecting he would find some resonance with their work from the seventies, or recite a very direct reference to the soixant-huitard slogan 'Sous les pavés, la plage!', 'Under the cobblestones, the beach!' What I got in return was a very pragmatic version of it, where he simply pointed out that the stone paving was laid on a bed of sand.
Notes
Pedro Bandeira, 'Porto School: B Side 1968-1978 (An Oral History)', 2014: https://drawingmatter.org/porto-school-b-side-insurrectional-organization-of-space/.