Alberto Campo Baeza: Sketchbook No. 37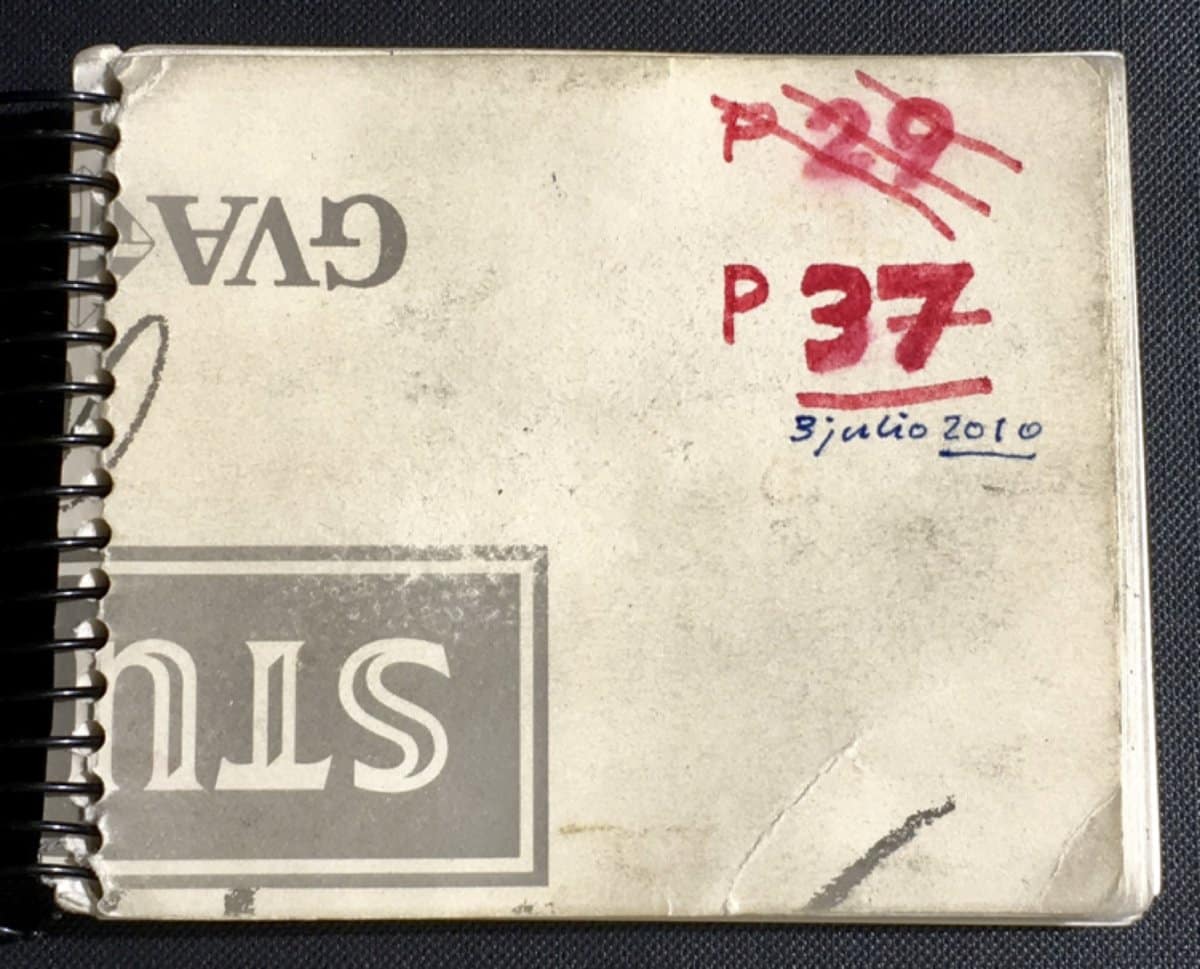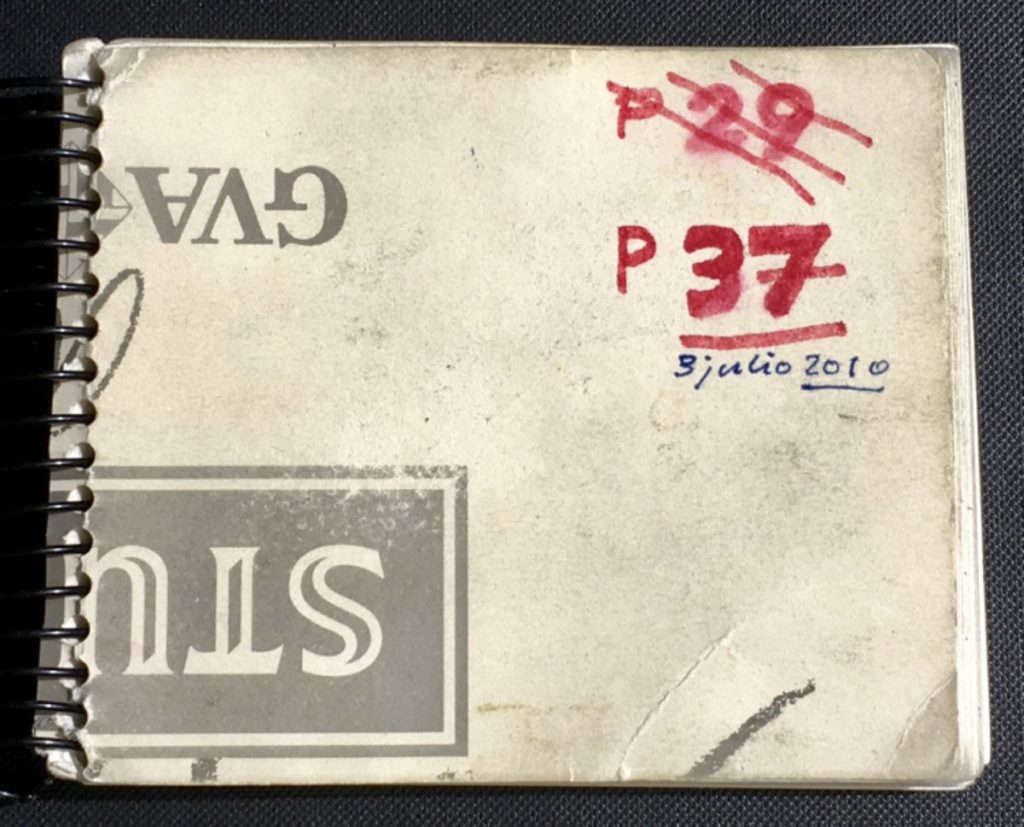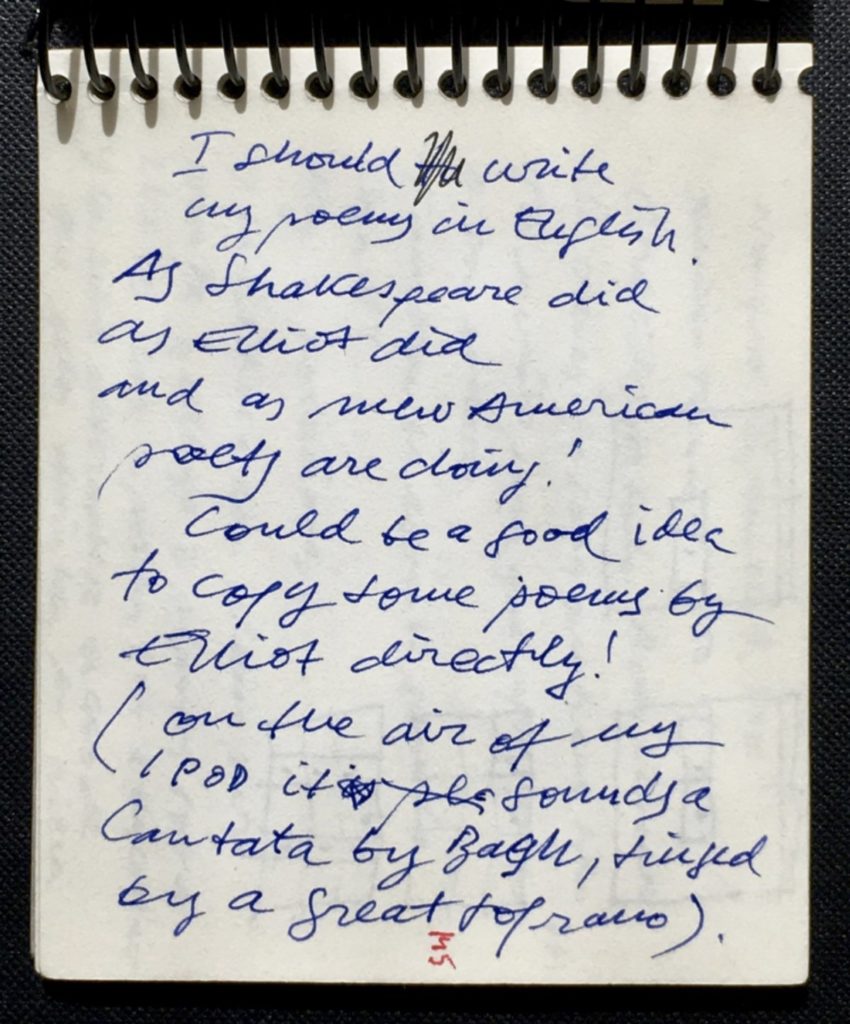 Drawings, personal notes and poems flow across nearly 170 little pages and three months of Alberto Campo Baeza's life, recorded during 2010 in an architectural sketchbook that he presented to the V&A in 2015. While scripted predominantly in Spanish, much is penned in English in which Campo Baeza is fluent. The architectural sketches, of course, transcend tongues, although the architect is prone to spice his design drawings with written 'ideas'.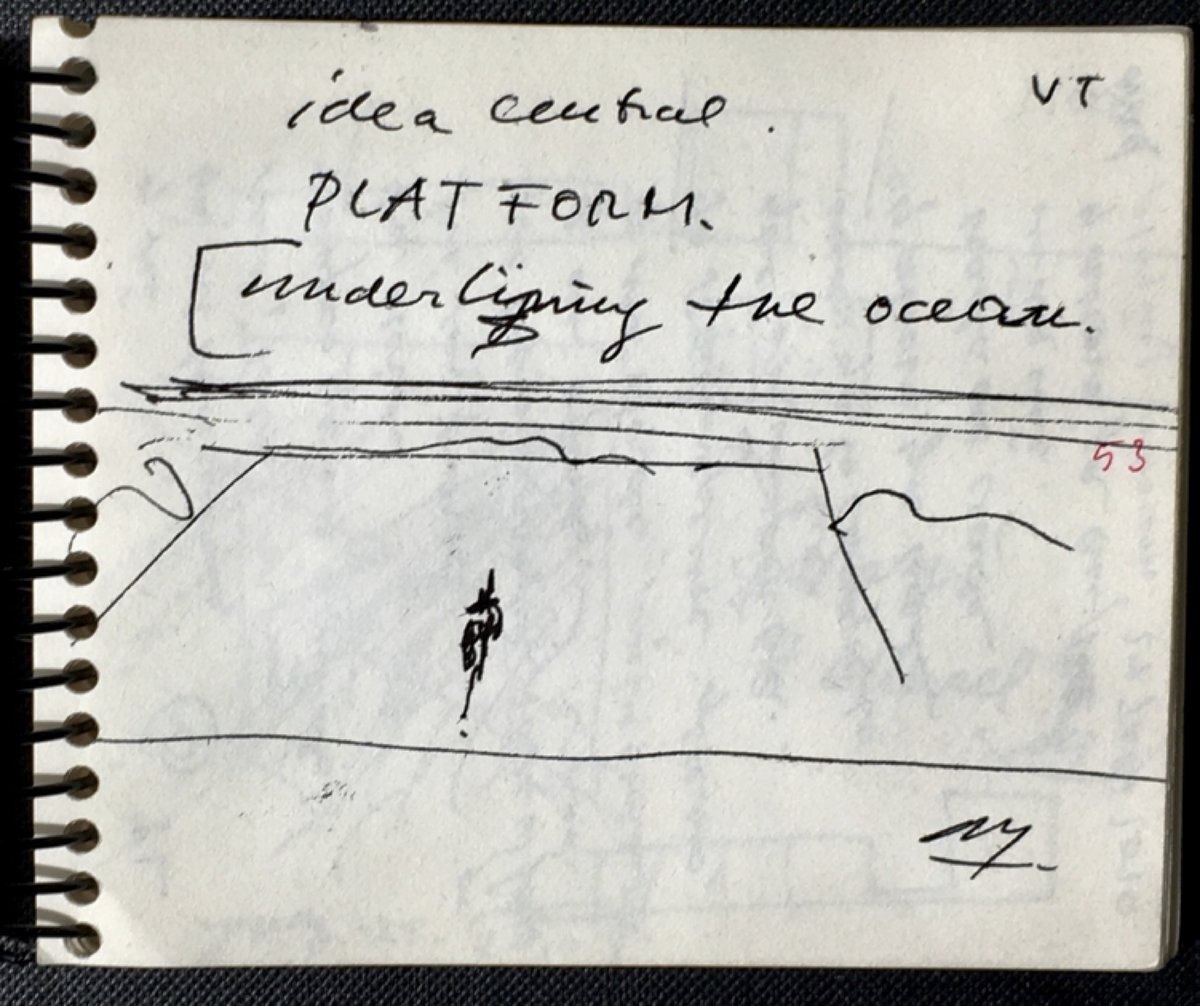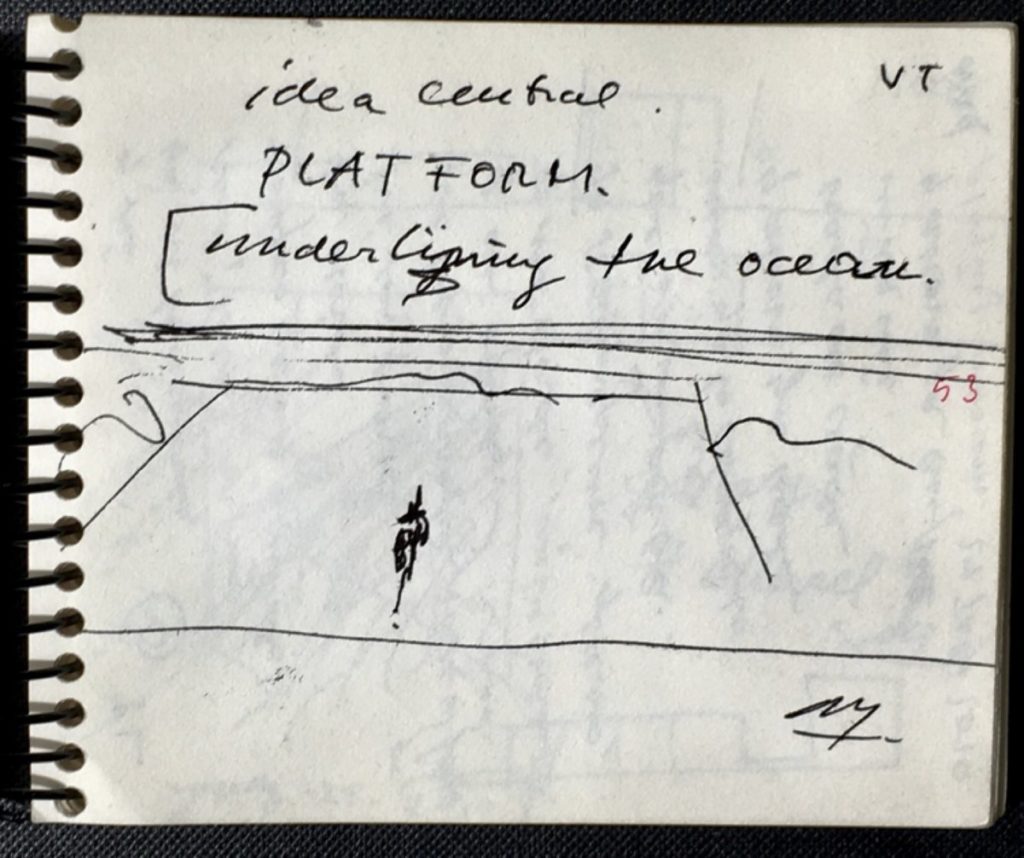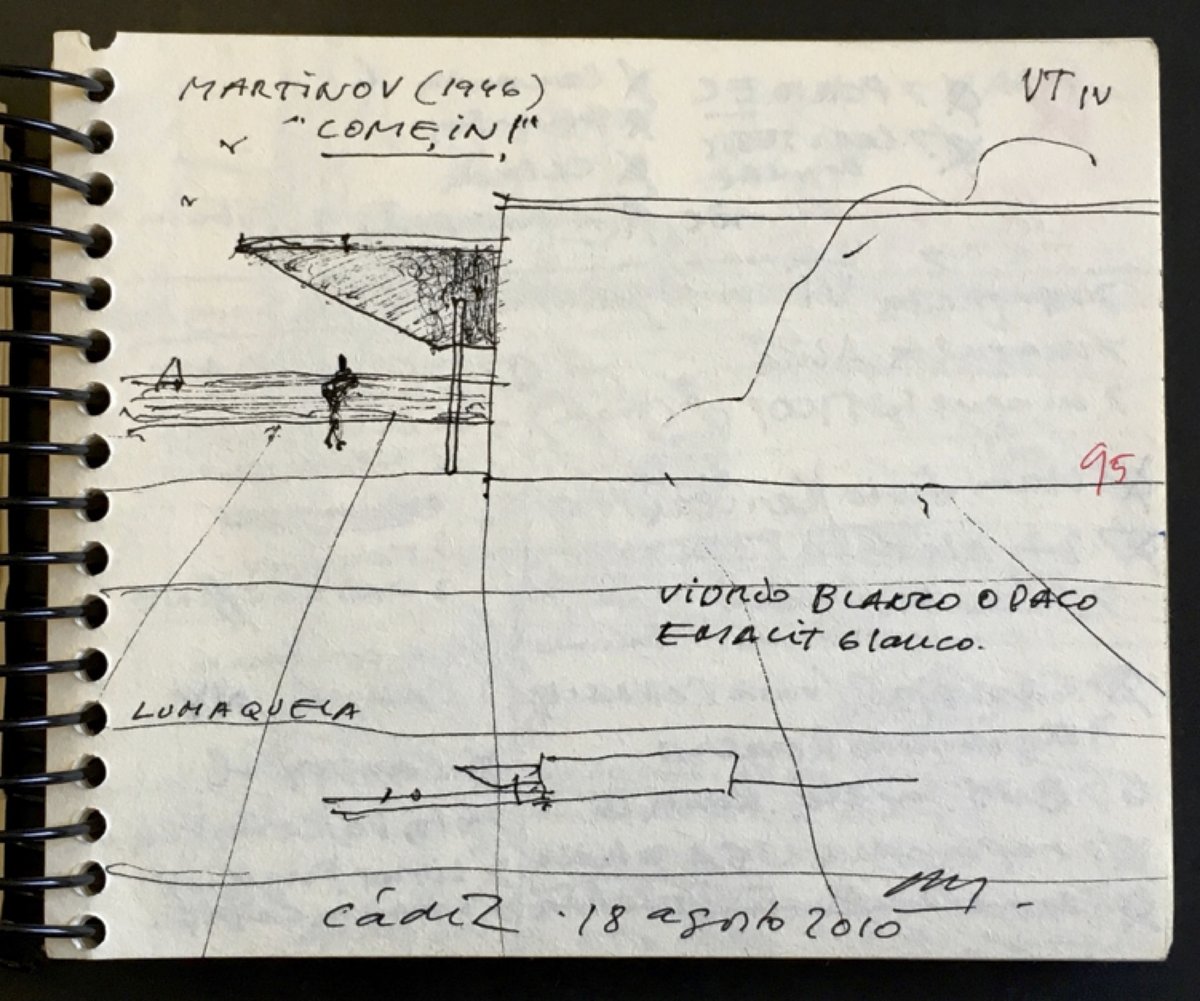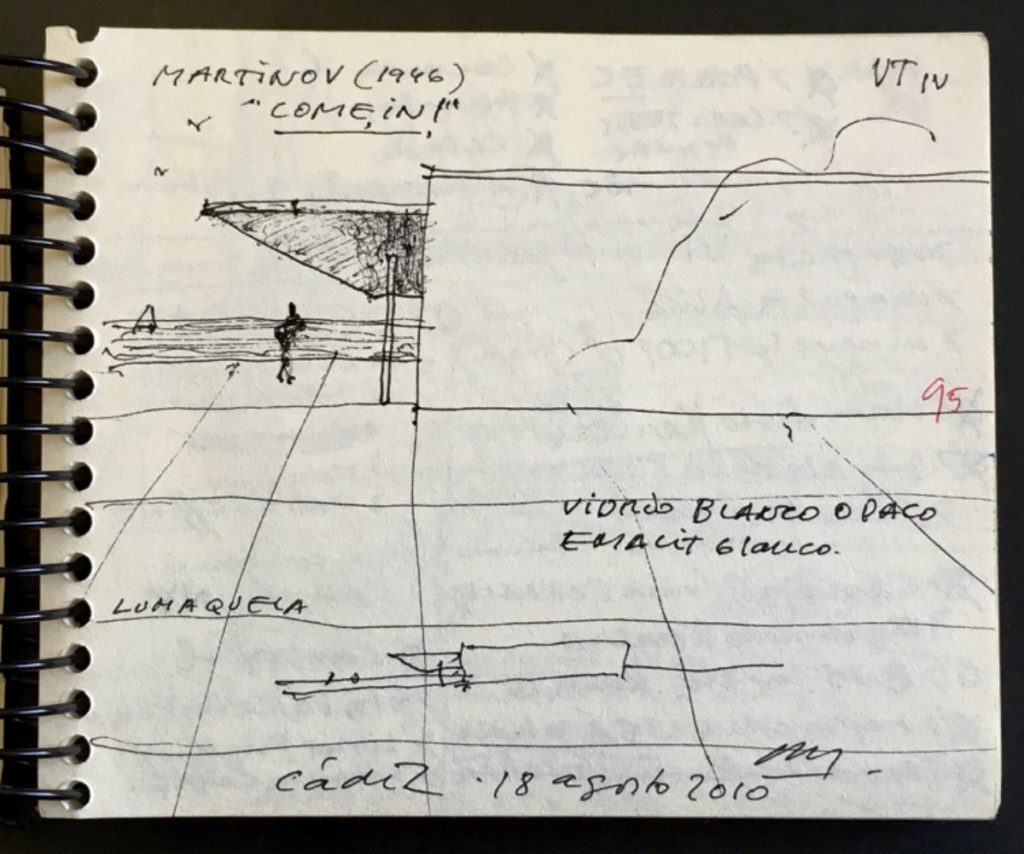 'Idea central', he proclaims above a sketch of his project House of the Infinite, a luxurious villa on the Andalusian seashore. 'PLATFORM. Underlining the ocean.', he continues, making the point for an uninterrupted view from the villa's expansive platform roof, built to the size of a playing field, to the water. In a variant sketch, a human figure is about to enter the villa, echoing the inscription by Campo Baeza upper left, 'MARTINOV (1946) "COME IN!"', a reference to the orchestral composition Come In by Russian composer Vladimir Martinov, born 1946, inspired by the notion that we all are listening out for those welcoming words as we seek the entrance to heaven.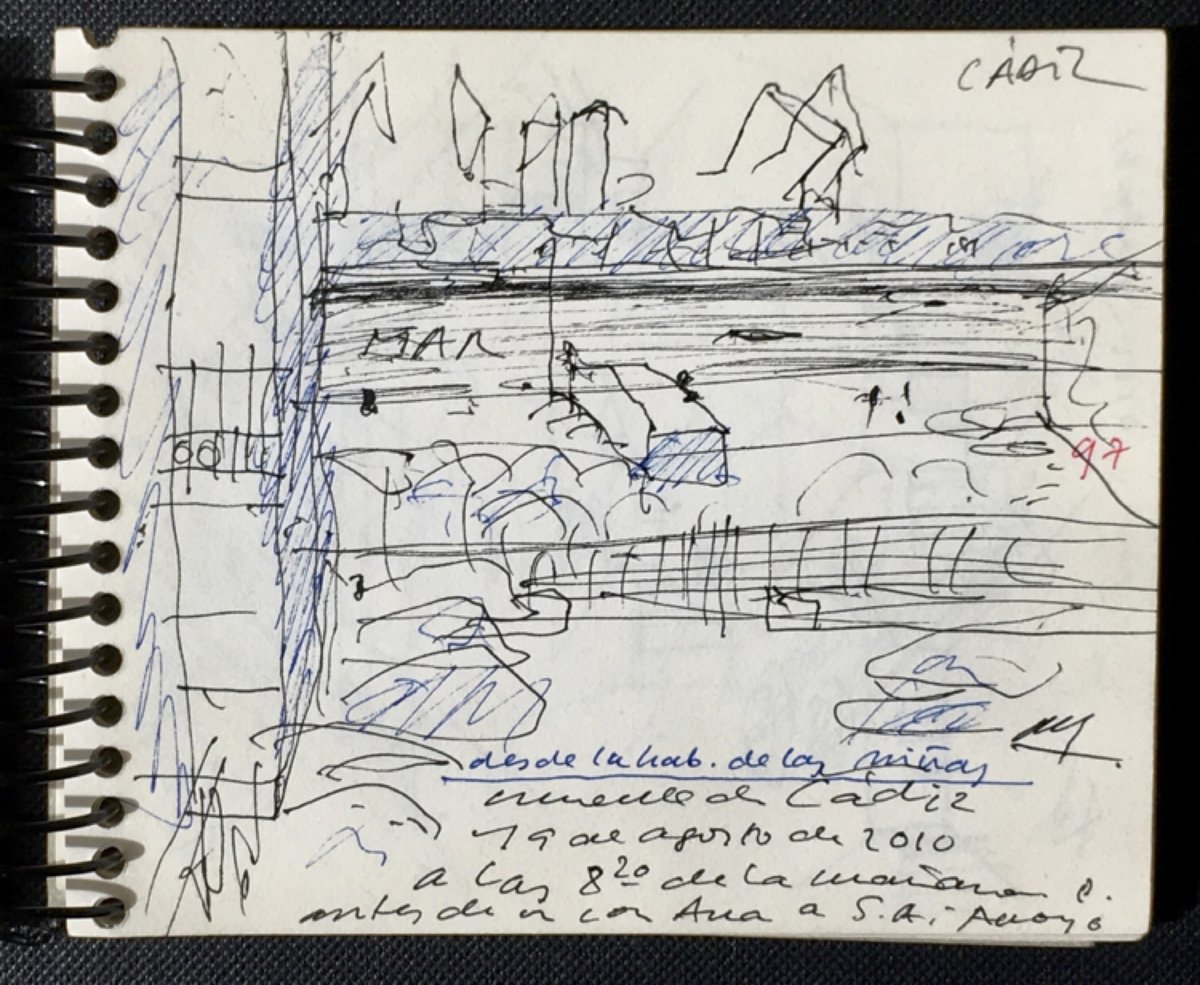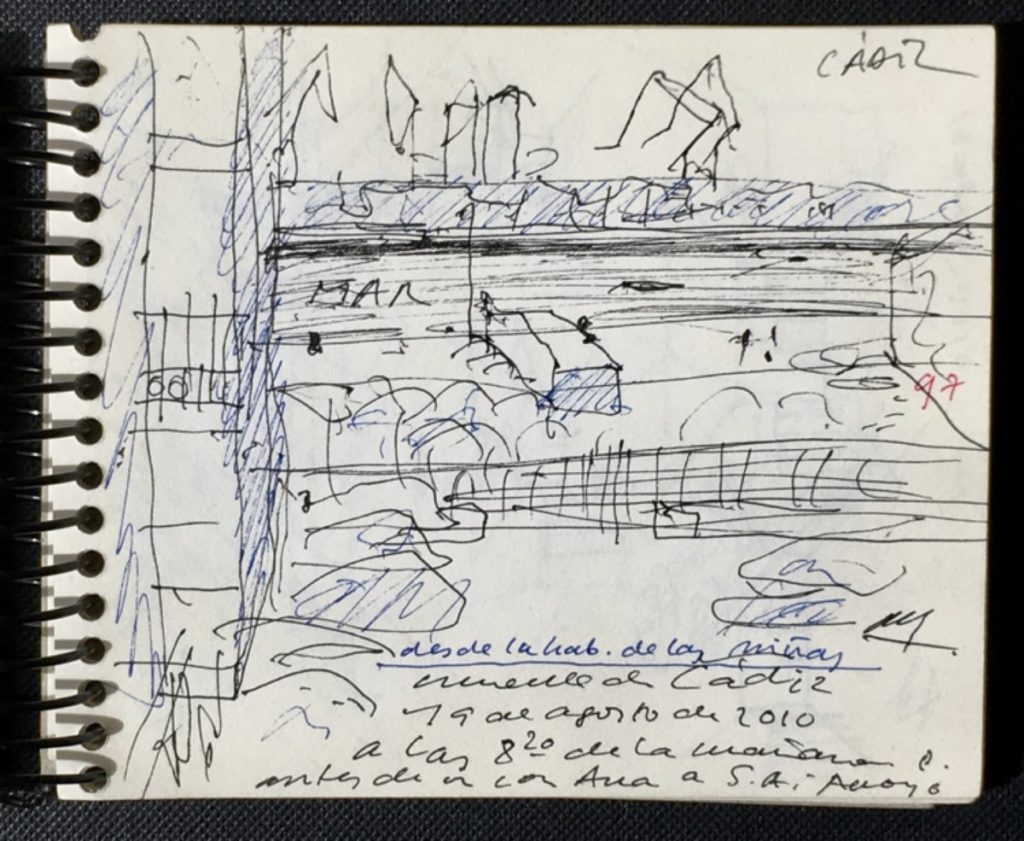 Although the House of the Infinite dominates, four other projects that the architect was working on at the time enter the sketchbook: the Centre for Nature Interpretation, Lanzarote (unbuilt), an art museum for the collector Olnick Spanu in New York (unbuilt), Offices for Junta Castilla y Leon, Zamora (built), and Between Cathedrals, Cadiz (built), this latter an expansive public space, a platform laid in white marble located between the ancient city's old and new cathedrals, raised to hide the busy coastal road. The project for Between Cathedrals and a charming snapshot sketched from Campo Baeza's own house in Cadiz, carries a similar theme of the House of the Infinite, a vision of continuity and endlessness from land out to sea, from life to beyond the horizon. 
An exhibition of drawings by Alberto Campo Baeza will be shown in the Museum of the University of Alicante, Spain, during the XVII Architectural Graphic Expression International Conference. Keynote speakers at the Conference include Peter Eisenman, Alberto Campo Baeza and Gurnot Riether. Conference papers will be published in the Proceedings printed by Springer.
The biennial EGA Conferences are specifically dedicated to architectural drawing and are now in their 34th year; the associated research journal EGA Expresión Gráfica Arquitectónica, is now in its 25th year of publication (Spanish/English bilingual).