Carlos Diniz and the World Trade Center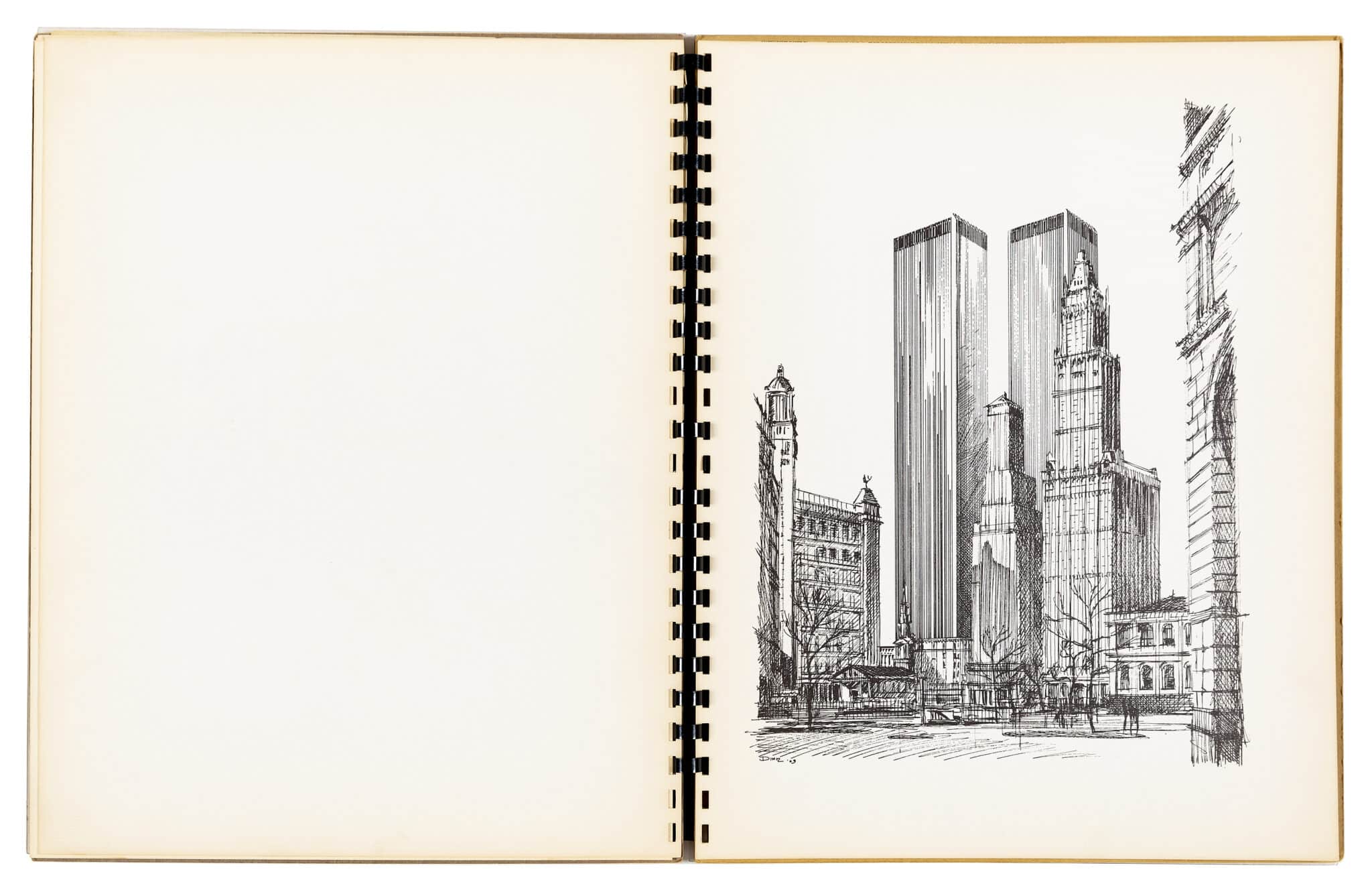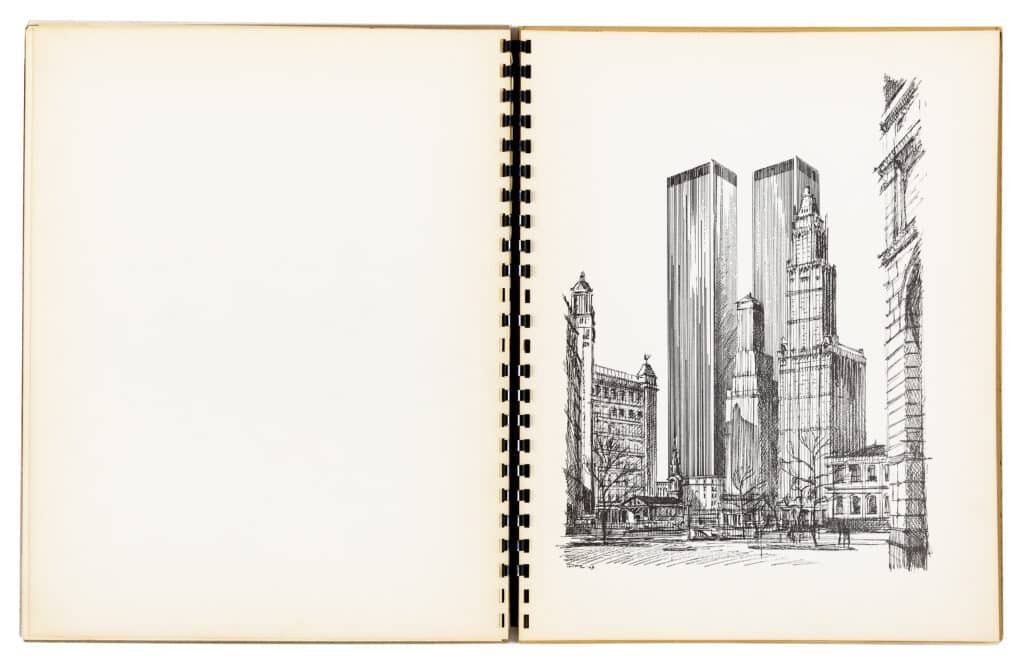 The landmark skyscrapers of SOM, the deconstructivism of Frank Gehry's Disney Concert Hall, and the corporate modernist master plan of the World Trade Center all have something in common: long before they were constructed, they were represented in drawings by Carlos Diniz.
In 1962, the architect Minoru Yamasaki hired Diniz as part of the team designing the World Trade Center in New York. In contrast to the architectural drawings that articulate design ideas, Diniz's illustrations were commissioned to communicate and sell the project to the clients and broader public.
His drawings convey not only the design of the towers but also the social and political forces that shape the built environment. The World Trade Center was a geopolitical project, constructed to reinforce Manhattan as a centre of international business. Criticised for its overwhelming scale, the towers replaced a traditional, dense neighbourhood with a complex that isolated itself from the city. The drawings in this series show us how we might experience such a monolithic structure by situating us in the context of Lower Manhattan and inside the buildings themselves. The towers in these drawings dominate the surrounding buildings and the human body. However, they also depict a reintroduction of urban life through a series of public plazas and walkways.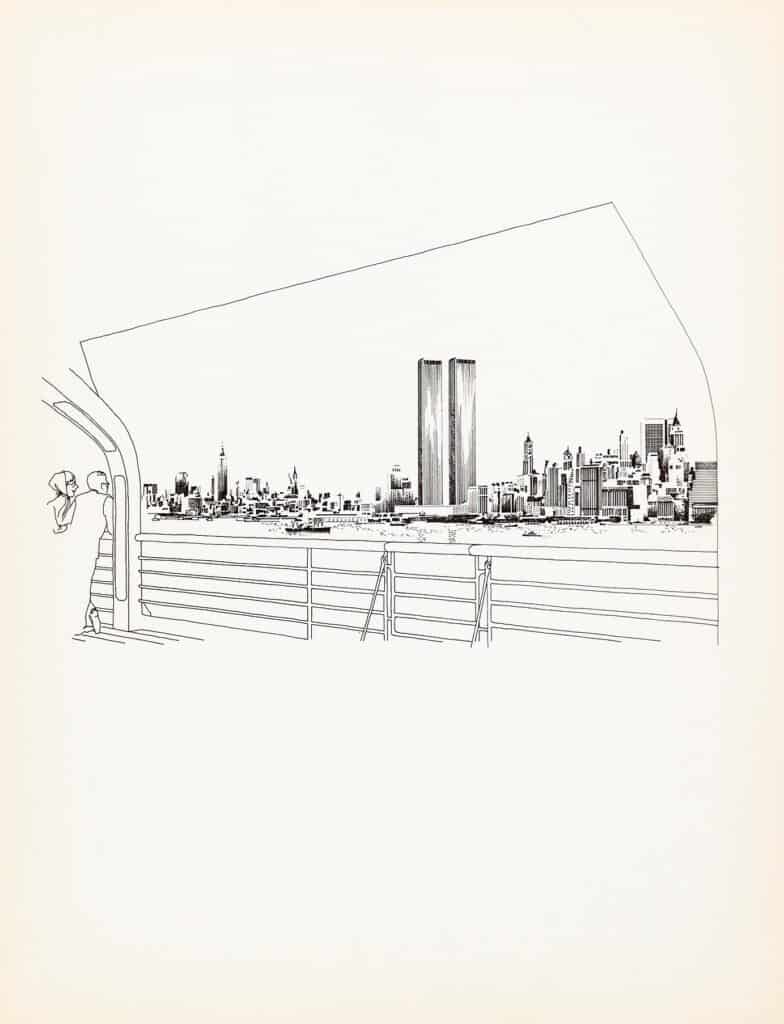 Diniz's illustrations of the World Trade Center remain nostalgic and utopian, especially given their fate in the 9/11 attacks. This is rendered more poignant both because of the fierce criticism that corporate modernist architecture has faced, and that Diniz is acknowledged as the 'last great architectural illustrator to work in the techniques and materials of the hand-drawn perspective'. Diniz's drawings of the World Trade Center offer us a relic of the American-modernist skyscraper, which to this day is emblematic of the US's status as a global superpower in the mid-20th century.
Sam van Strien is an artist based in London: www.samvanstrien.com
This text was entered into the 2020 Drawing Matter Writing Prize. Click here to read the winning texts and more writing that was particularly enjoyed by the prize judges.