Leicester Engineering Building: Completed!
In this pendant piece to Leicester Engineering Building: Under Construction, follow James Gowan, once again, as the photographer of his own architecture.
The text below is transcribed from an annotated typescript titled 'Aspects of Humanism', July 1989, archived at Drawing Matter. The text was published in Architecture Today as 'Anatomy and Analogy: an aspect of humansim', May 1990.
Photography is humanist and its optics 16th century. Francesco di Giorgio made two sketches using double images: one of a standing figure superimposed on a composite church plan which, inlaid with sight lines, can be likened to the cut through an extended bellows camera and the other, the image of a damsel cast on the shaft of an Ionic column. This is an unusual effect. It is optical and can be replicated by raising a finger into the light beam of the black box in a camera obscura, a gadget that was becoming popular at that time. Alberti experimented with the pictures that were obtainable by optical projection and Danielo Barbaro, for whom Palladio built the villa at Maser, developed the camera obscura by adding a lens. Alberti's light-pictures were said to be wonderfully painted and featured in two demonstrations; one showing the moon and bright stars and the other day scenes. Giovanni Battista Della Porta noted the application to portraiture and to painting by laying colours on the projected images, pre-dating the technique of Andy Warhol's Marilyn Monroe series by a little more than four centuries.
In the early days, photography and art were intertwined and remain so, to some extent, but photography is glued to realism, however catholic its surveillance. Henry Moore's (1941) sleeping figures drawn in the subways of wartime London and seen at an angle close to the face inform Robert Mapplethorpe's portrait of Alice Neel in 1984 and Nijinsky's faun, his self-portrait. Indeed, several of his homo-erotic images appear to derive from Leon Bakst's frontal portrait of Nijinsky at the Lido. In art and in sculpture, if the substance of Vitruvian theory has been largely discarded, its form and attachments have not: William Blake's Dance of Albion, Eduardo Paolozzi's Blake contemplating Newton.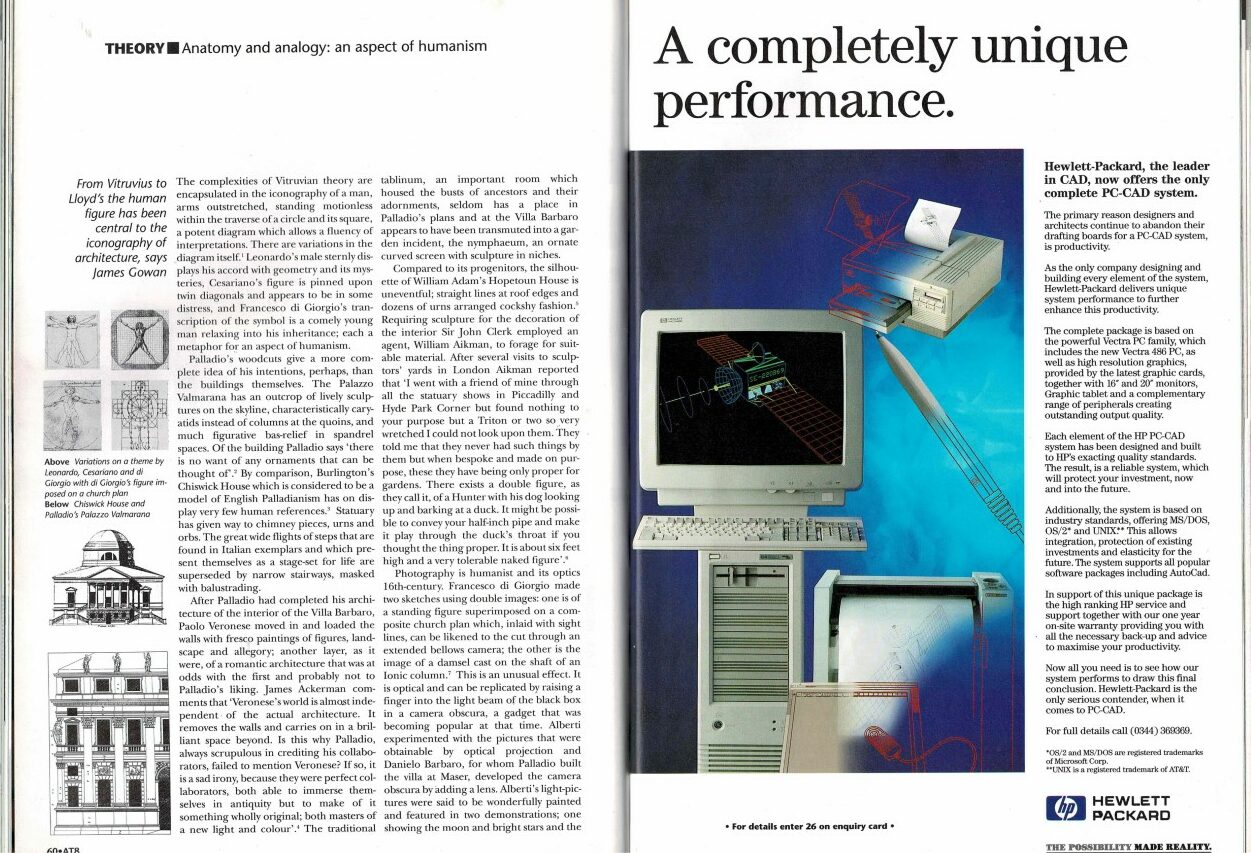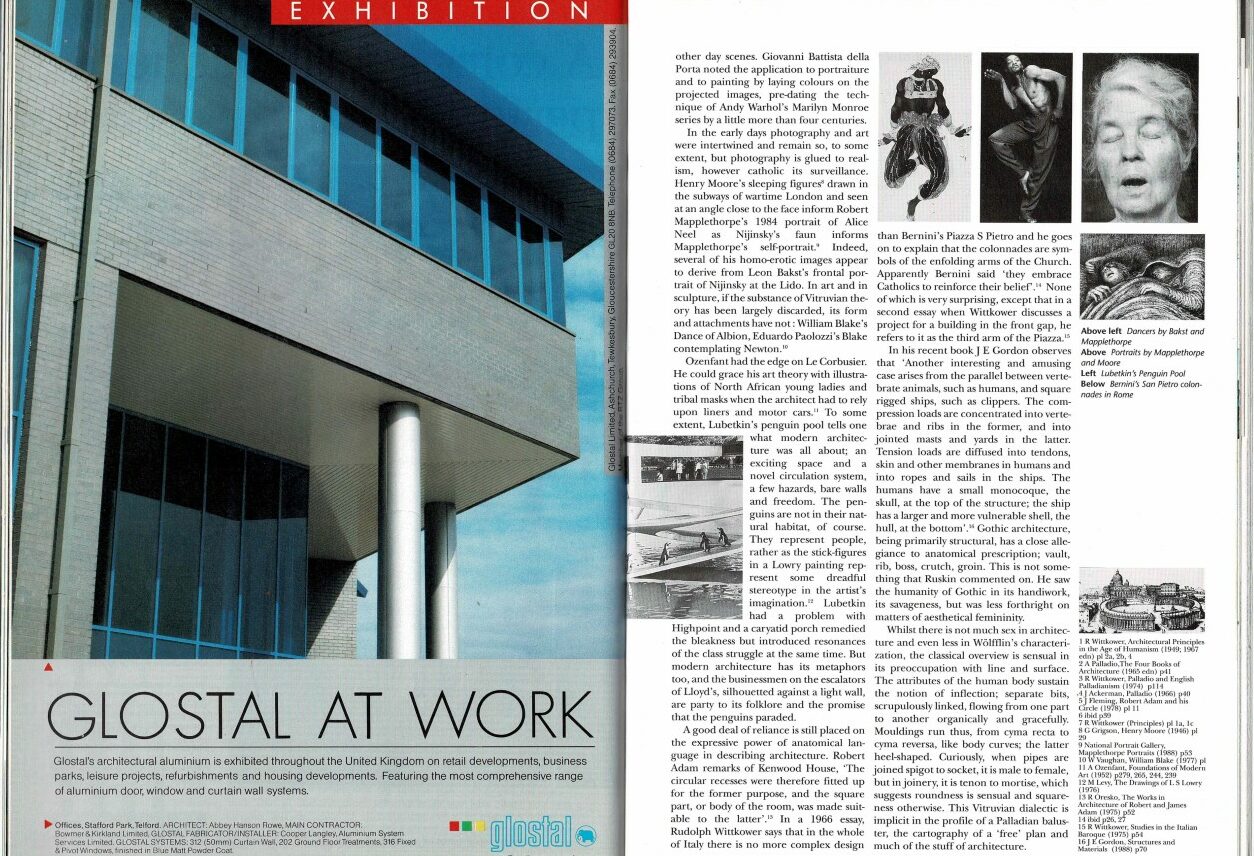 This is the second of three posts publishing material found in the James Gowan archive, now part of the Drawing Matter Collection. The first, of Leicester under construction can be read here; the third will reassemble archival material relating to the Isle of Wight house, complied in collaboration with the Canadian Centre for Architecture and the Deutsches Architekturmuseum.
To be notified when the third post is published, leave your email below.