Nuno Melo Sousa: on big papers
This text is a part of a series of reflections by Nuno Melo Sousa on his drawing practices. Click here for the series introduction.
First, there were a couple of tense drawings.
One, two, three. At the very third second, it quickly escalated to a nonstop dry pastel scratch on A2 paper.
It then became a therapy. To release the air from the air pressure gauge.
Inflating.
Deflating.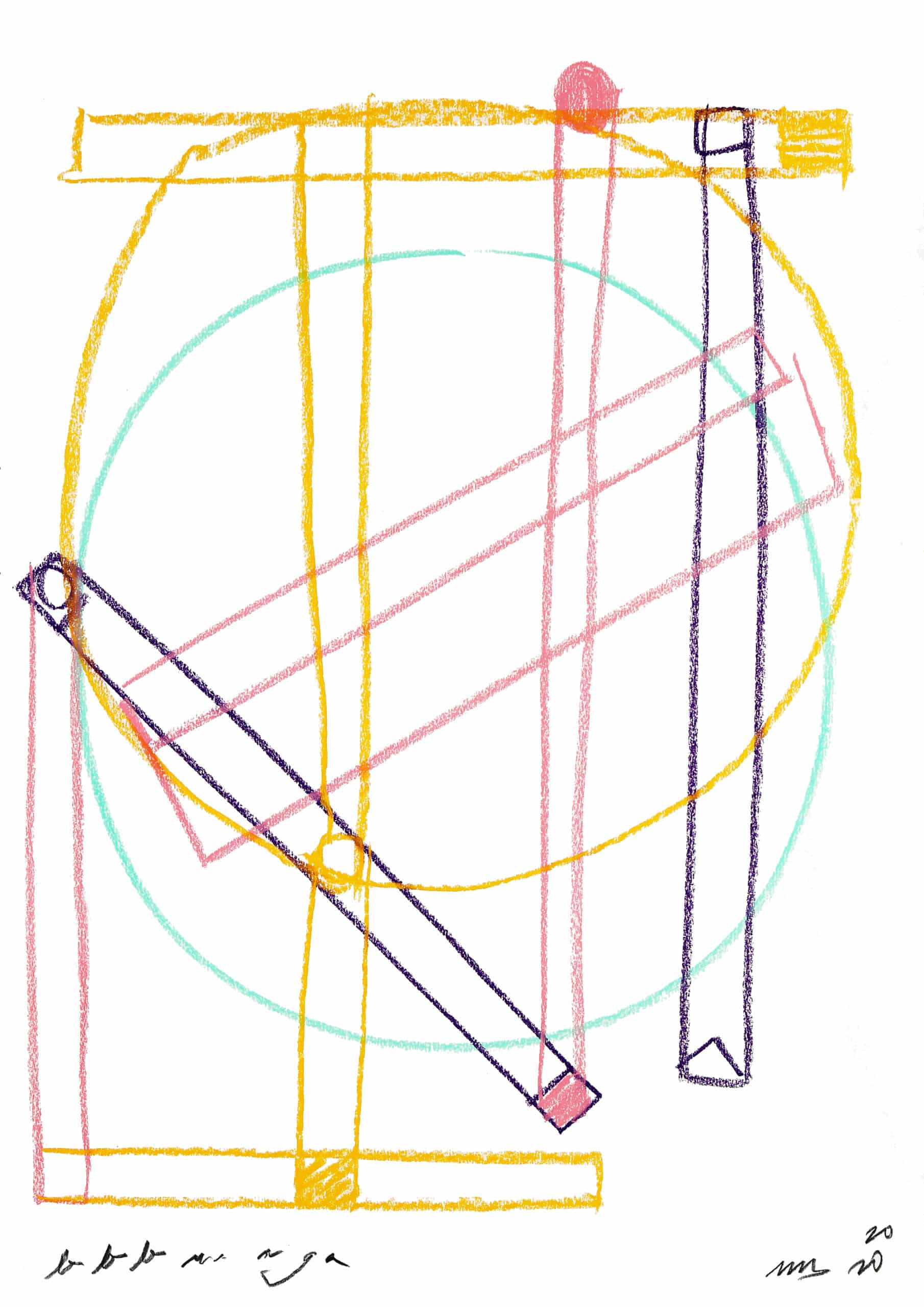 A moment to stop sleeping and deviate towards the studio for a new set of colourful signs. Always on A2.
A moment or two, to stop looking at CAD, zoom in and out.
Plenty of moments to flip paper sheets from drafting table to floor, fighting inertia. Colour caffeine.
To step out into the garden and throw papers out like flying post-its and re-think how to draw a beam. To reflect on how to position a pillar. Never forget that buildings also have feet and dig deep into the ground like roots.
Some drawings are only seen once—the moment they are finished—they are protected and archived. While others are left sitting on tables, chairs, shelves, or on the floor—under the very same chairs and tables. I enjoy visiting them every once in a while. To visit them is to travel backwards. To rewind tape making little cracks, noises, and sounds. It helps to clarify—pacify. A meditative ritual of going through stacks of wrapped papers. One should have time to go through ideas, memories, solutions, and detentions. Tensions.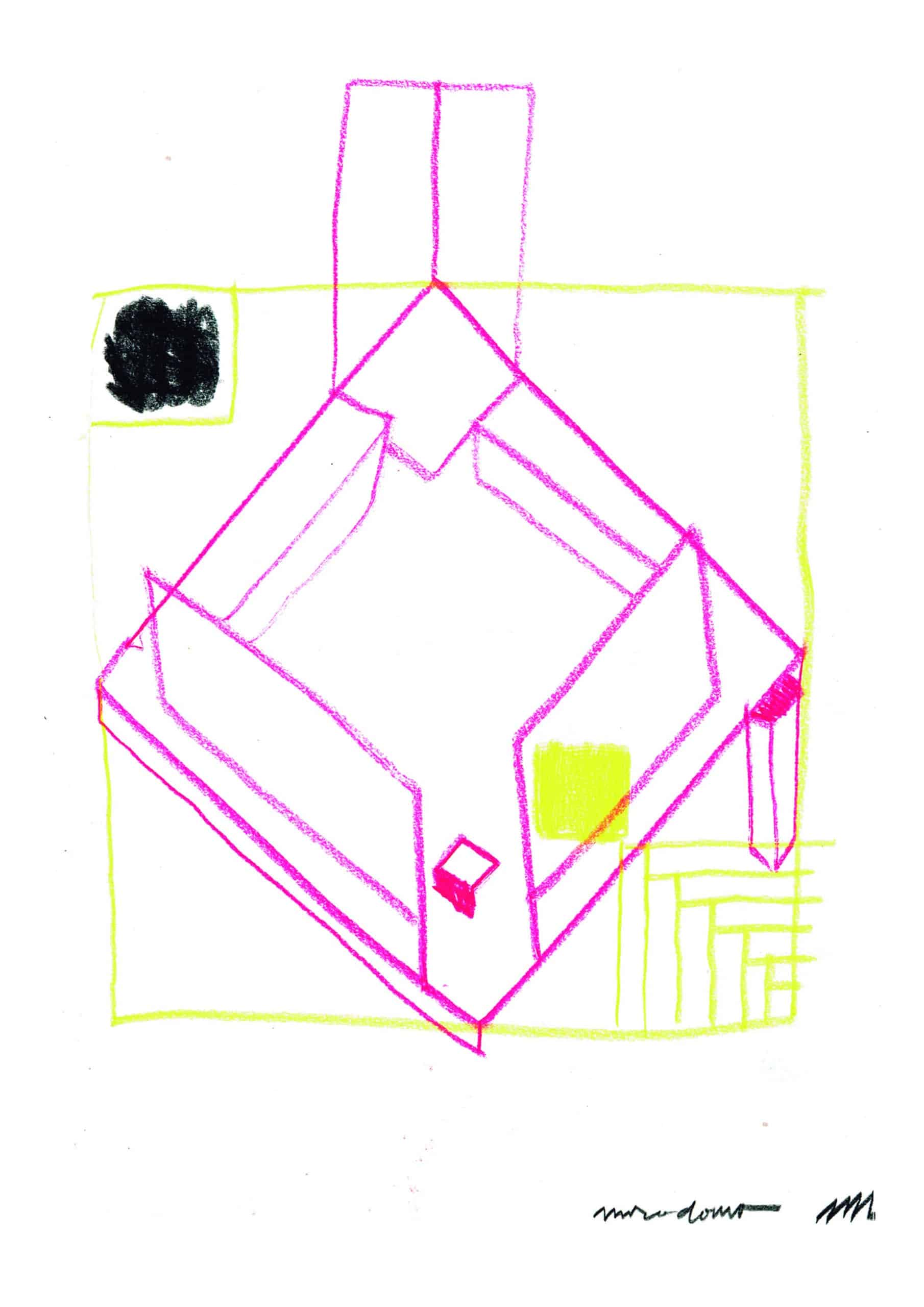 One should have time to dig.
While doing so, one realises one great lesson: due to a circular and repetitive path, one always designs the same square—with its smoothed edges, roundish sides; non-perpendicular corners.
These slightly different yet similar versions of form and shape are a grid for thought. Very often, their trace reflects a chronogram or a precise place in time – they instantly remind me of each problem and worry they refer to or were referring to: they all relate to different projects with their very own set of concerns and problems to be solved.
The core of an idea and its infinite variations introduces proper autonomy while being an ongoing something!
Construction, design, deviation, an open possibility. No judgments.
The pretty and the ugly.
The raw and the subtle.
Some are red and yellow.
Some are red and blue.
Some have graphite digging on paper like water lines.
Some are A1 plus.
They are the pit for spaces to be shaped.
The shape of punk to come. [1]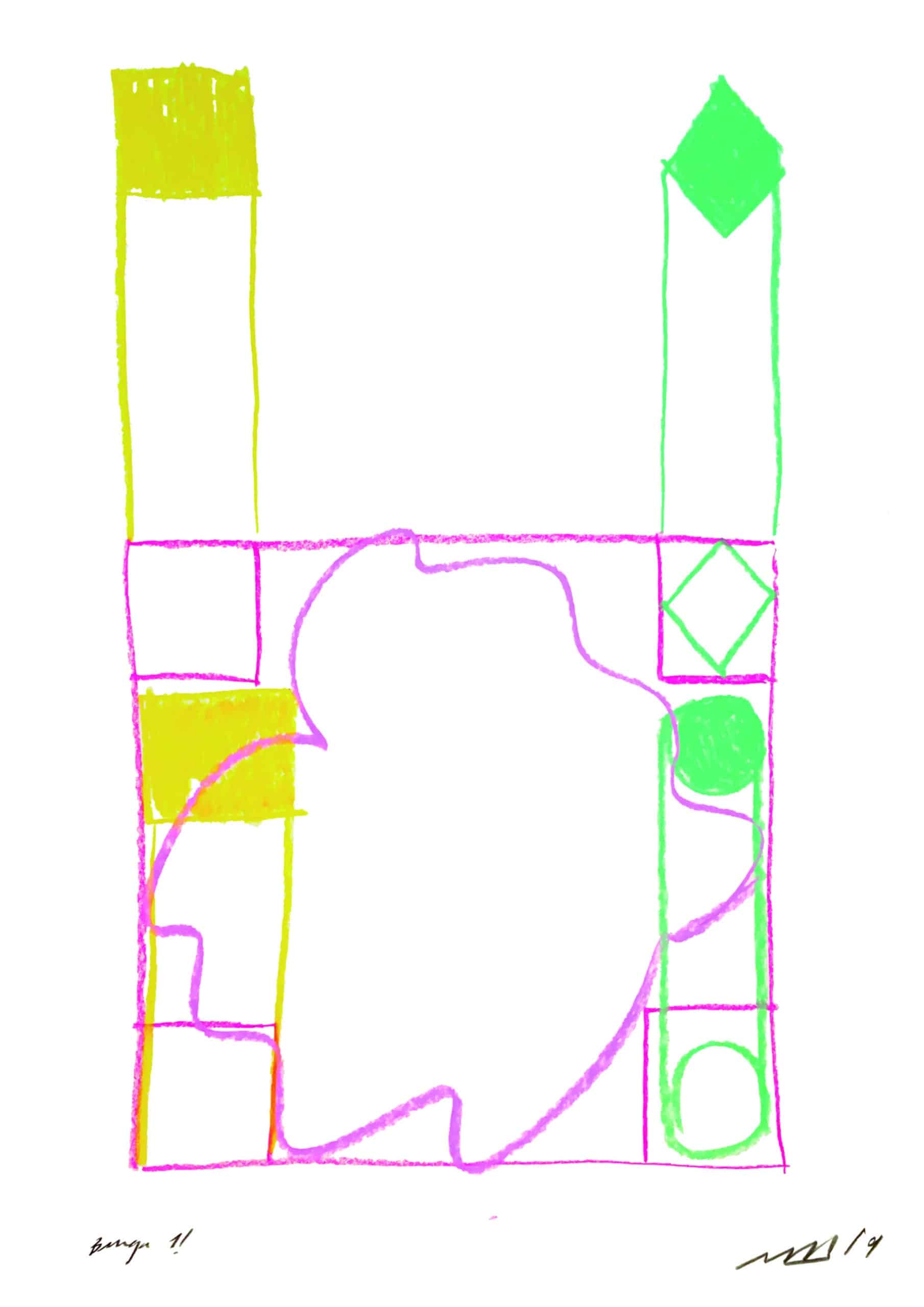 Notes
Refused, The Shape of Punk to Come, 1998. Burning Heart Records.