Trevor Dannatt: St Mary's Grove — Garage door trio
No sooner had I written about the door hook than my mother, sharp as ever at 98, revealed that the original had been stolen, along with parts of the front gate, presumably for their metal value. This hook was definitely her replacement, from Franchi on the Holloway Road, whilst the first one was specially commissioned from an architectural hardware firm. Happily, an example of the original still dangles at the back of the garage and is indeed worthy of admiration, the chic verdigris, the groove carved for its hook. This discussion of Trevor and the hook took place after we had watched a documentary on Vermeer authentication, that obsessive attention to the tiniest detail that can determine everything, and how much, in the end, does anyone care.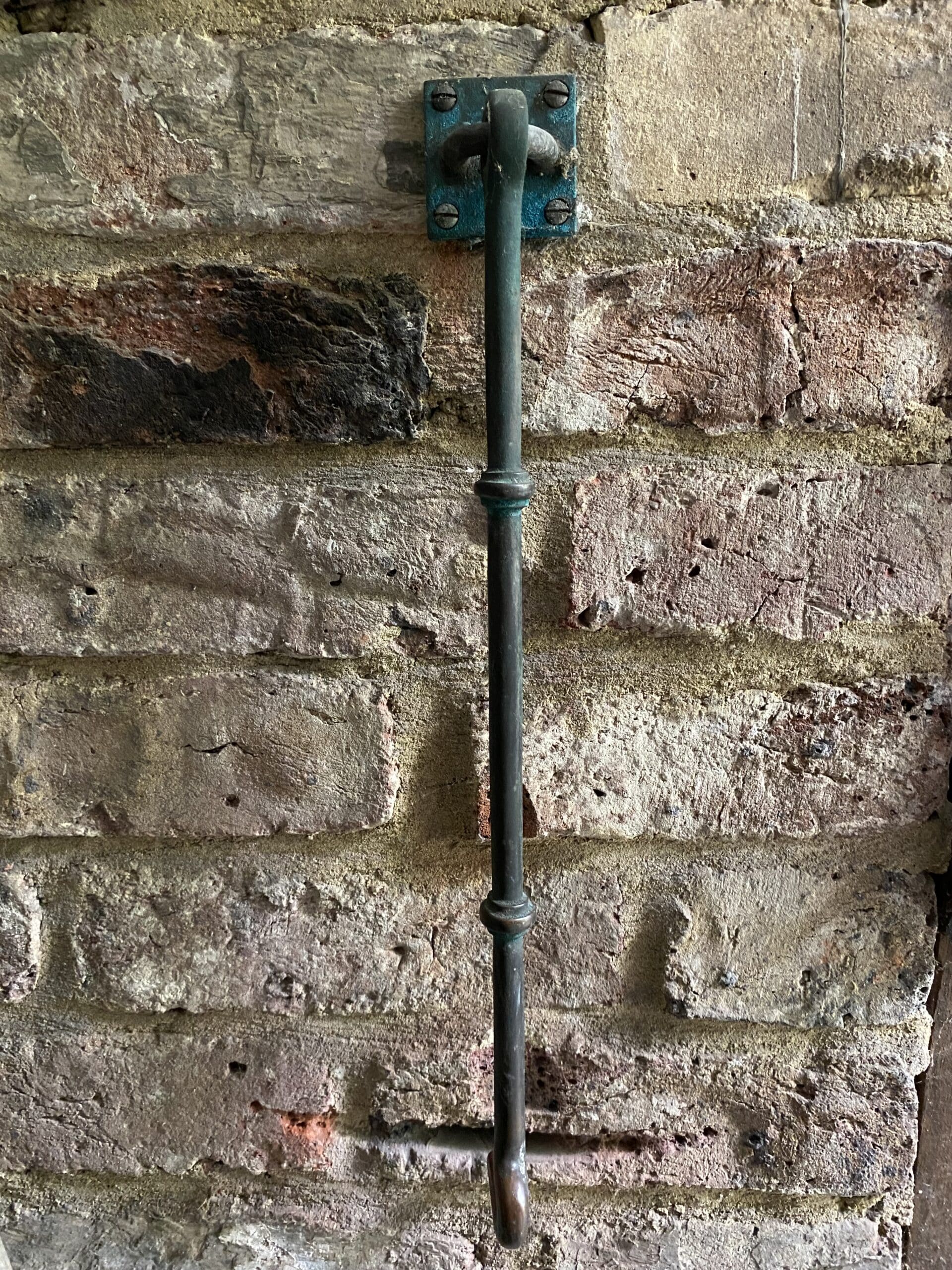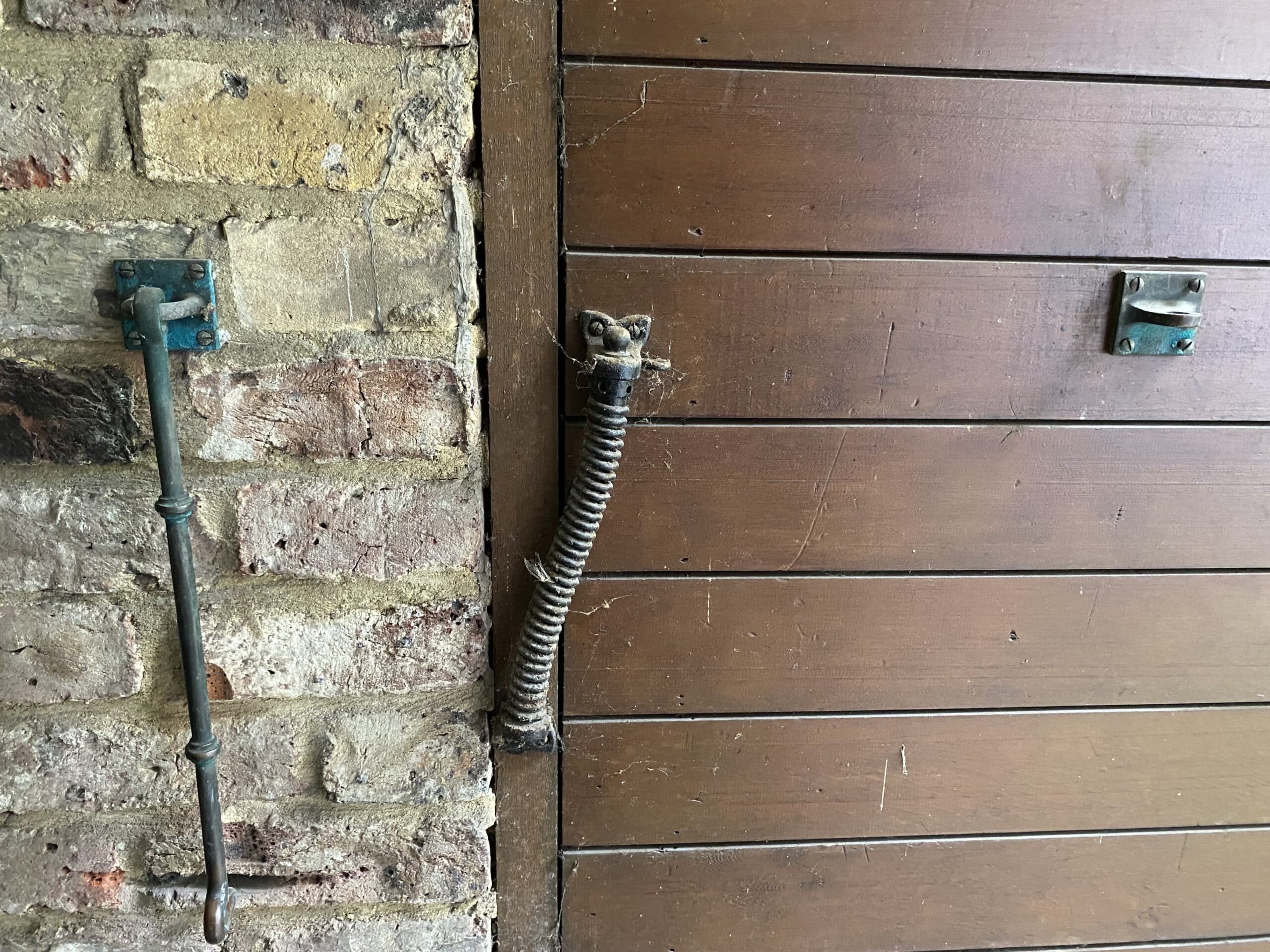 A nice compositional trio on the garage door, entirely practical, technical, banal and yet surely pleasing. This was an inherited taste; Trevor loved the Corbusier 'objet-type' whilst his father, a keen photographer, specialised in poetic ordinary objects, entitling a 1930 image of two metal watering cans 'Things That Matter.' Likewise, my uncle, the artist George Dannatt, was particularly keen on finding the geometrical resonance within everyday elements.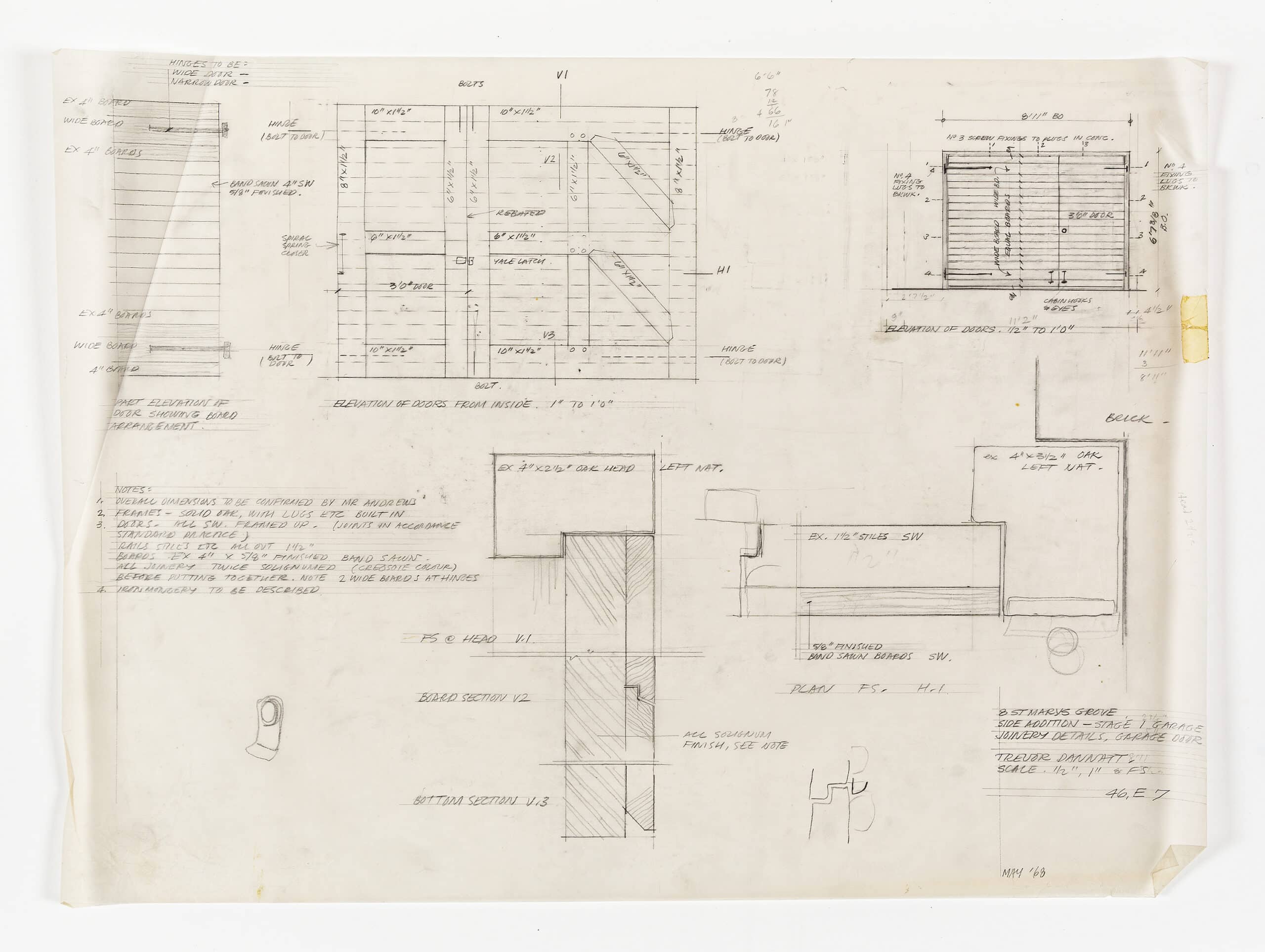 This is the fifth part of Adrian Dannatt's series of reflections on his family home, frequently remodelled and extended over 45 years from 1955, by his father, the architect Trevor Dannatt. Read the introduction to the series, here.