What does a drawing sound like?
Drawings in Mechanization Takes Command almost clank. Designs for a threshing machine in the 1770s, plans for a Mechanical Reaper submitted to the British Patent Office in 1811, and Cyrus McCormick's subsequent design for the American farmer, all included iron wheels, heavy plate, and flailing chains.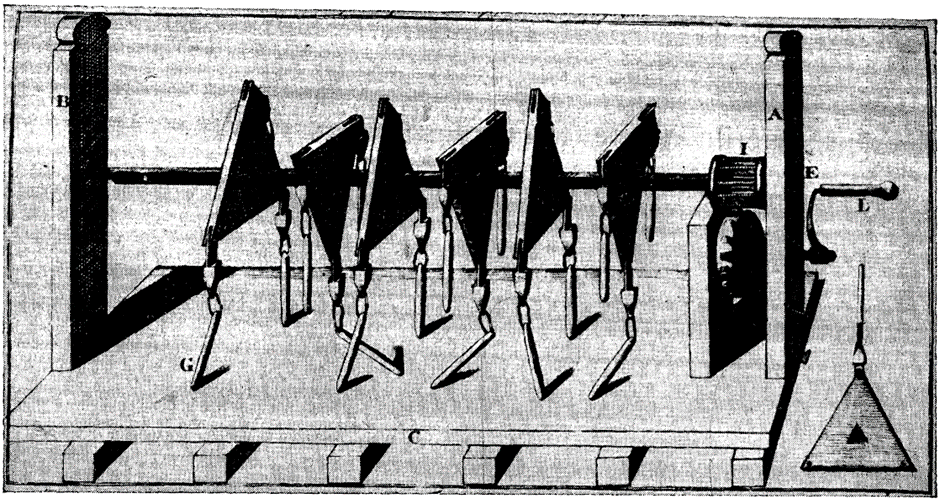 Those drawings selected by Sigfried Gideon, and the ever-increasing selection of dynamic machines that followed, inspired architects. Le Corbusier's speculative manifesto prompted others to draw and Pierre Chareau—an accomplished designer of wooden furniture—devised intricate steel staircases that moved within Maison de Verre while blacksmith Jean Prouvé hammered out plans, folded steel and fabricated components for a maison tropicale subsequently assembled in West Africa. That enthusiasm for dynamic machines further shaped contemporary architecture when Prouvé, as President of the jury for the Centre Pompidou Competition, advocated for a design in 1971 that had been submitted by Richard & Su Rogers, Renzo Piano, and Gianfranco Franchini.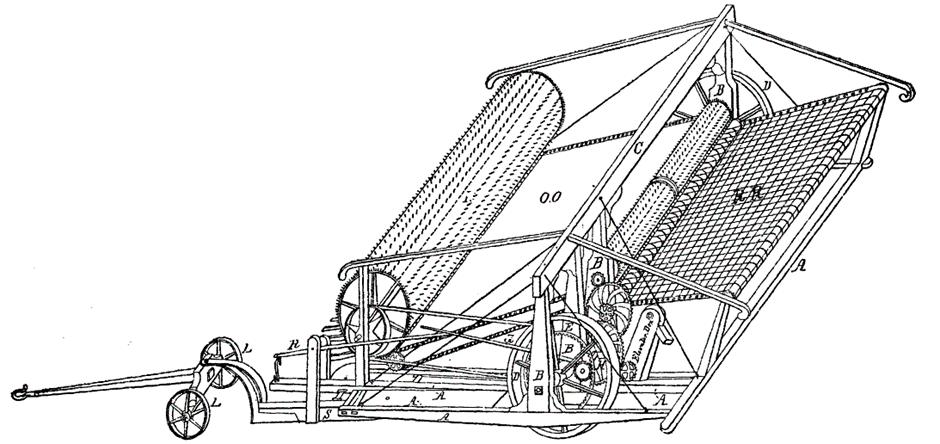 More recently Sean Godsell has made other drawings of machines for living.
House in the Hills, designed for a client on a working sheep farm at Barrabool, was inspired by vernacular shelters which provide much needed protection in harsh and hostile settings. Consequently, that house is defined by a vast roof which extends over the site. It is also an operable roof made up of panels that move in order to catch seasonal breezes, direct light, provide shade, create an ever-changing surface that also suggests noise.
A second house on Victoria's Mornington Peninsula is enclosed by metal walls that open and close, induce ventilation and reveal views also hint at an occasional creak.
Sean Godsell has designed buildings that project the dynamic machine into cities. The Design Hub—a tall research studio that occupies a prominent urban corner in Melbourne—is sheathed in a skin of photovoltaic cells, fresh air intakes, and evaporative cooling systems that adjust according to the weather and time of day and introduce quiet ripples on the street.
The M Pavilion, which opened in Melbourne's Queen Victoria Park in 2014, defined space for a year-long program of recitals, readings and performances. A 12 x 12m steel structure supported an extensive roof which, along with silvery metal walls, moved in response to the time of day and needs of users to create a building that fluttered like a blanket being spread across the grass.
Godsell's design for a space of worship posed different problems. Built far from Australia and extreme weather it also continued to explore the potential of buildings as machines. Commissioned by the Vatican and constructed for the 2018 Venice Biennale, the tiny chapel was located amongst trees and alongside the lagoon. This particular design, inspired by meditative spaces, creates a small room centred on a modest altar. However, that confined space was also designed to open to the wider surrounding landscape. As if responding to the hushed whisper of a prayer, walls lifted while the tall space was opened at the top to frame the sky and capture sounds of the breeze.
Drawings selected by Giedion, and others made by Chareau, Prouvé, Rogers, and Piano, continue to inspire Sean Godsell and his explorations of dynamic —while prompting sounds of use.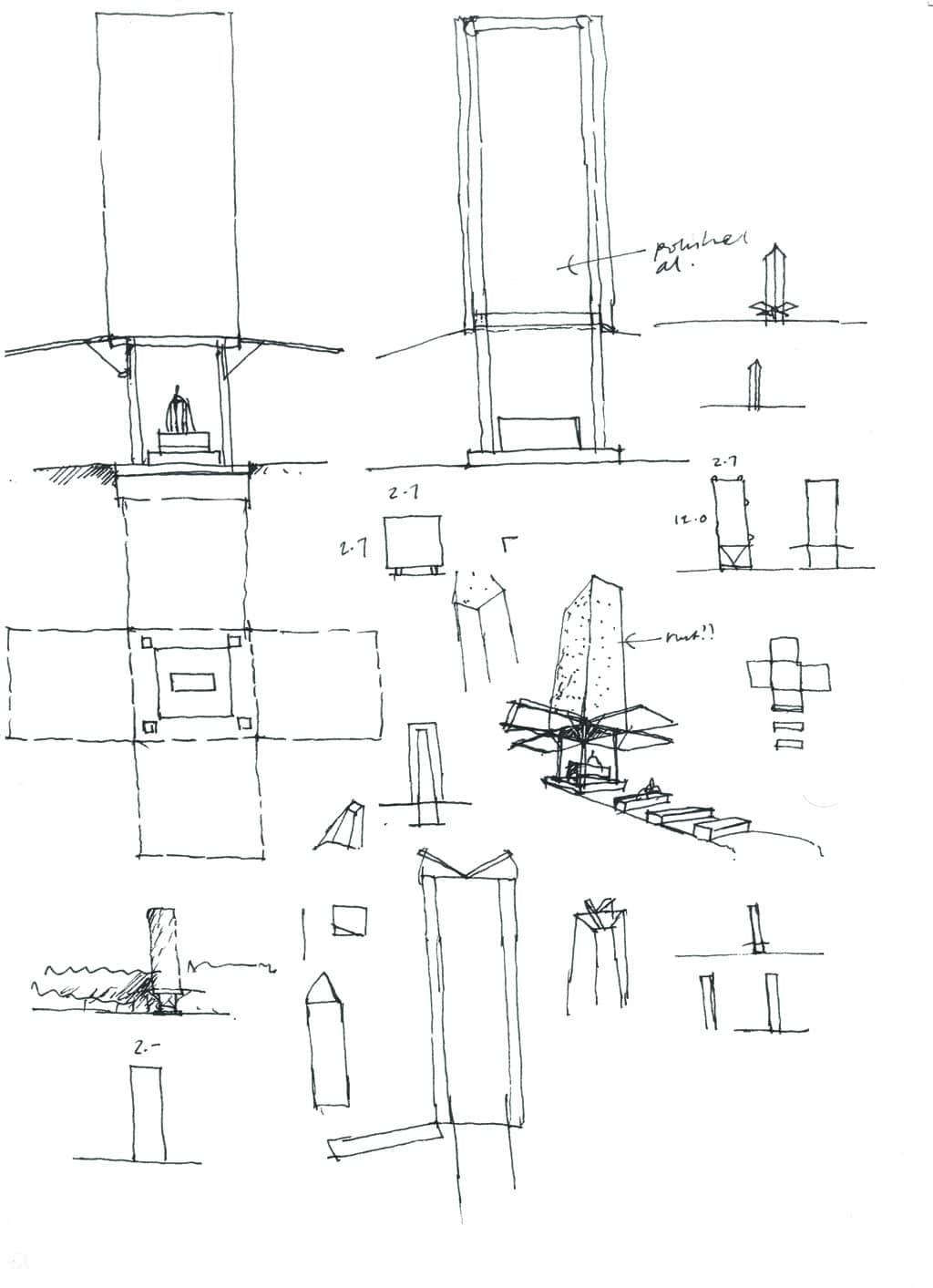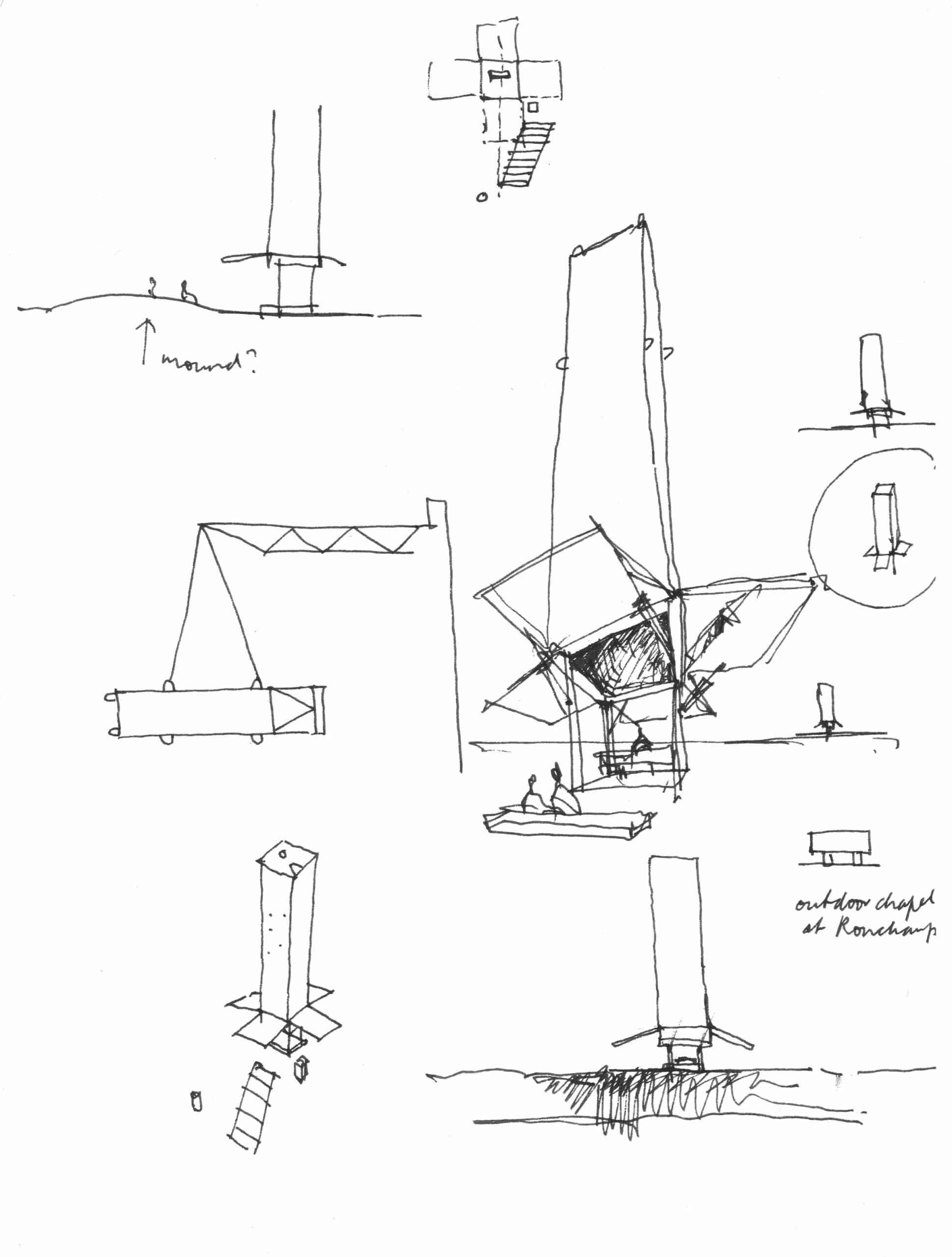 Sean Godsell worked for Sir Denys Lasdun in London before establishing his own practice in Melbourne in 1994. In 2022 he was awarded the Royal Gold Medal for Architecture by the Australian Institute of Architects.
Brian Carter is a registered architect and Professor of Architecture at the University at Buffalo, USA.