Witherford Watson Mann: Waiting Women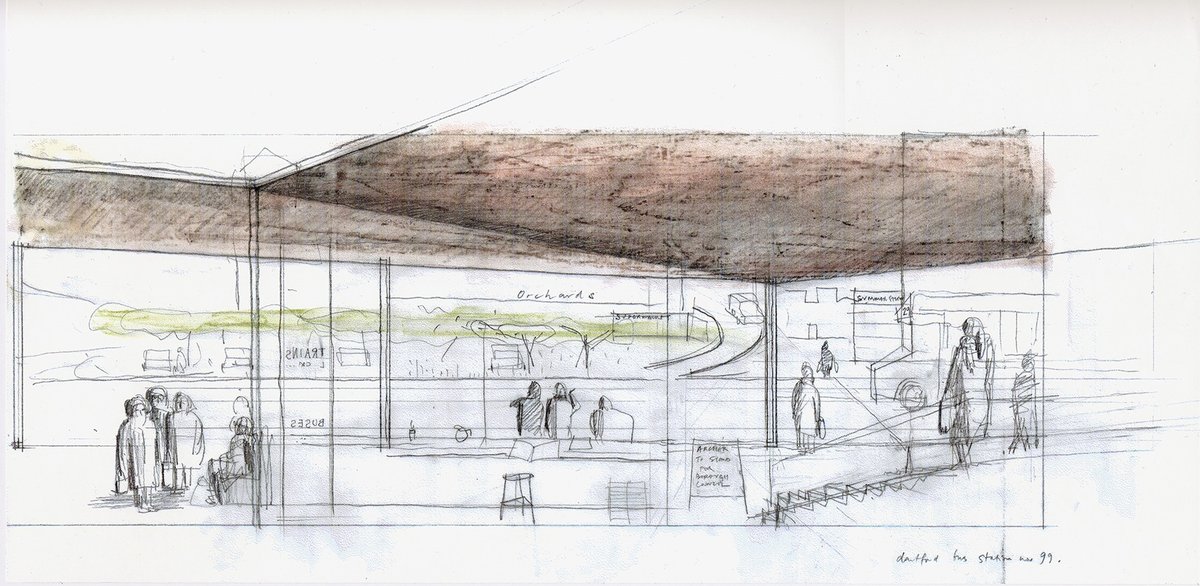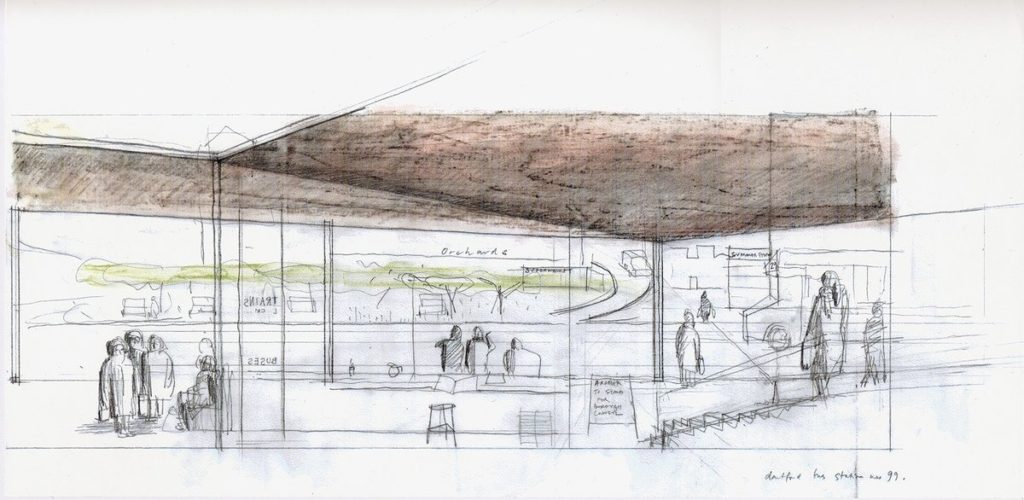 'What's it like?': the experience of being there in a building is fundamental. That's why we draw a lot in perspective (mostly eyeballed rather than constructed), because it offers the closest approximation to being there. But… moving through an urban environment formed by many buildings, reading signs, interpreting other people's behaviour, expressions – there are so many other stimuli which we read at the same time that we see a building. This perspective is an attempt to draw in a way that captures how we experience a place (rather than simply how it looks from a static viewpoint). So it is slightly flattened and extended, and crammed with the typical distractions of everyday life that it's too easy to ignore. In short, we see buildings as social artefacts, not isolated objects; they need to be strong, simple and subtle in order to engage with, and transform their surroundings; it's important to reflect these issues in drawings, so that the essence of an idea can be communicated, at the same time informing its evolution into a construction. 
The drawing is of our design for a bus canopy/ transport interchange in Dartford, just outside London. At one level, it's a terribly pragmatic idea – to minimise the distance and ease the route between trains, buses and the high street; at another level, it's a poetic, or emotional response to a place and its people. The interchange is half building, half landscape: it's like a warped portico, en route between station and high street; the folded roof plane (which was to have grasses planted on top) echoes the valley that forms and frames the town.
I've always disliked 'Photoshopped' people, snapped in one place and 'beamed' down into another, offering the false promise that a shiny new building will make everyone happier, more beautiful, wealthier. The people in this drawing are freehand copies of scenes photographed in Dartford, drawn in my slightly wooden manner. I like the women waiting on the left, they have a little bit of Henry Moore's figures sheltering in the Underground – stoic, impassive, in a setting that is ordinary but dignified. At least, that's what I like to think.