Startha Éagsula: Paul Dillon Architects on Florian Beigel and Philip Christou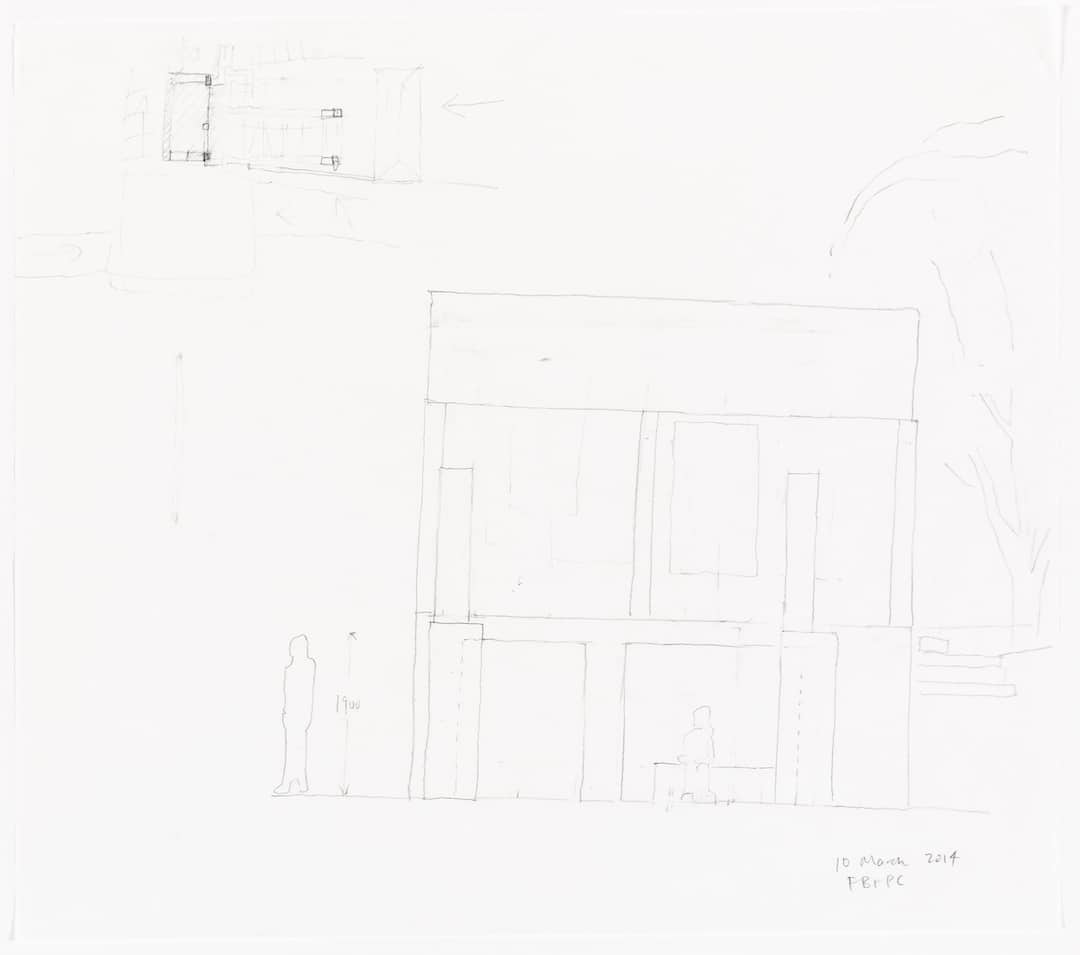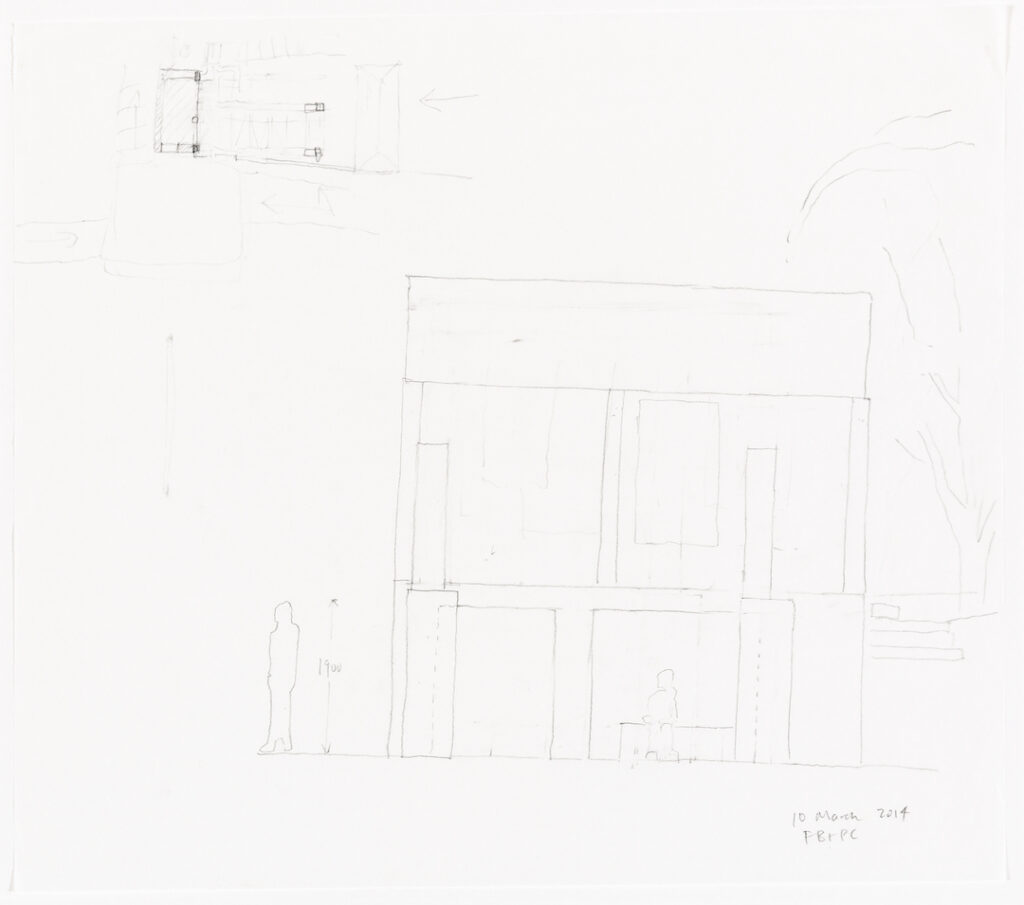 This drawing is a development sketch for their proposed part in the rebuilding of the last remaining shanty town outside of Seoul, South Korea. It remains unbuilt.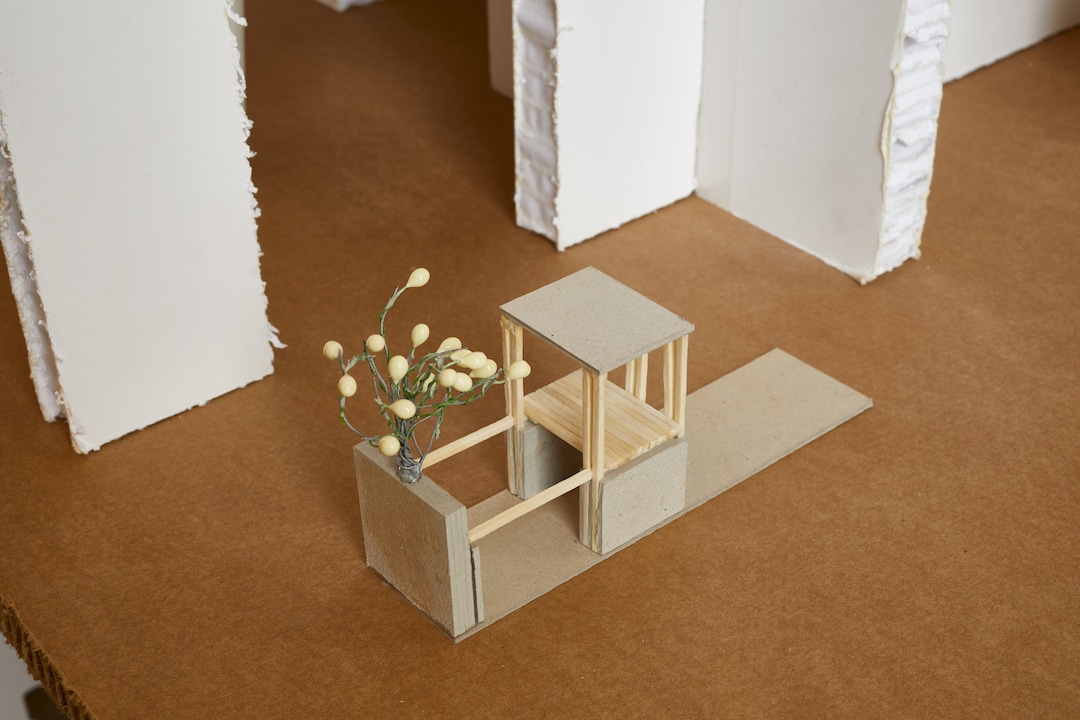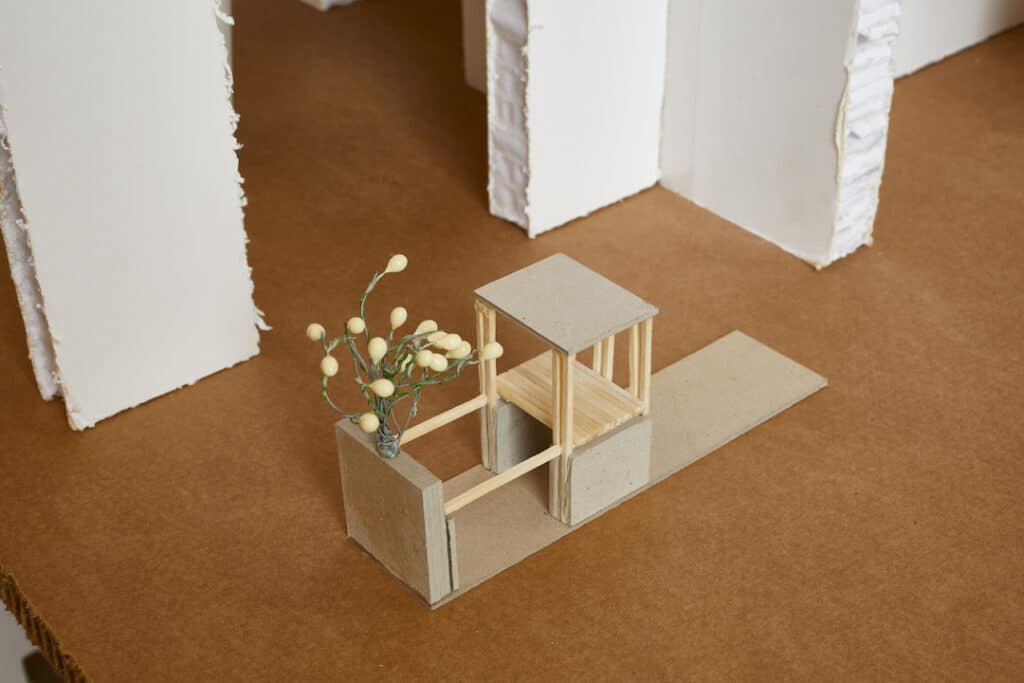 The model is instructional, suggestive of a final building, uses found, recycled materials. The use is not specified. The process of building is as essential for the village as the final use.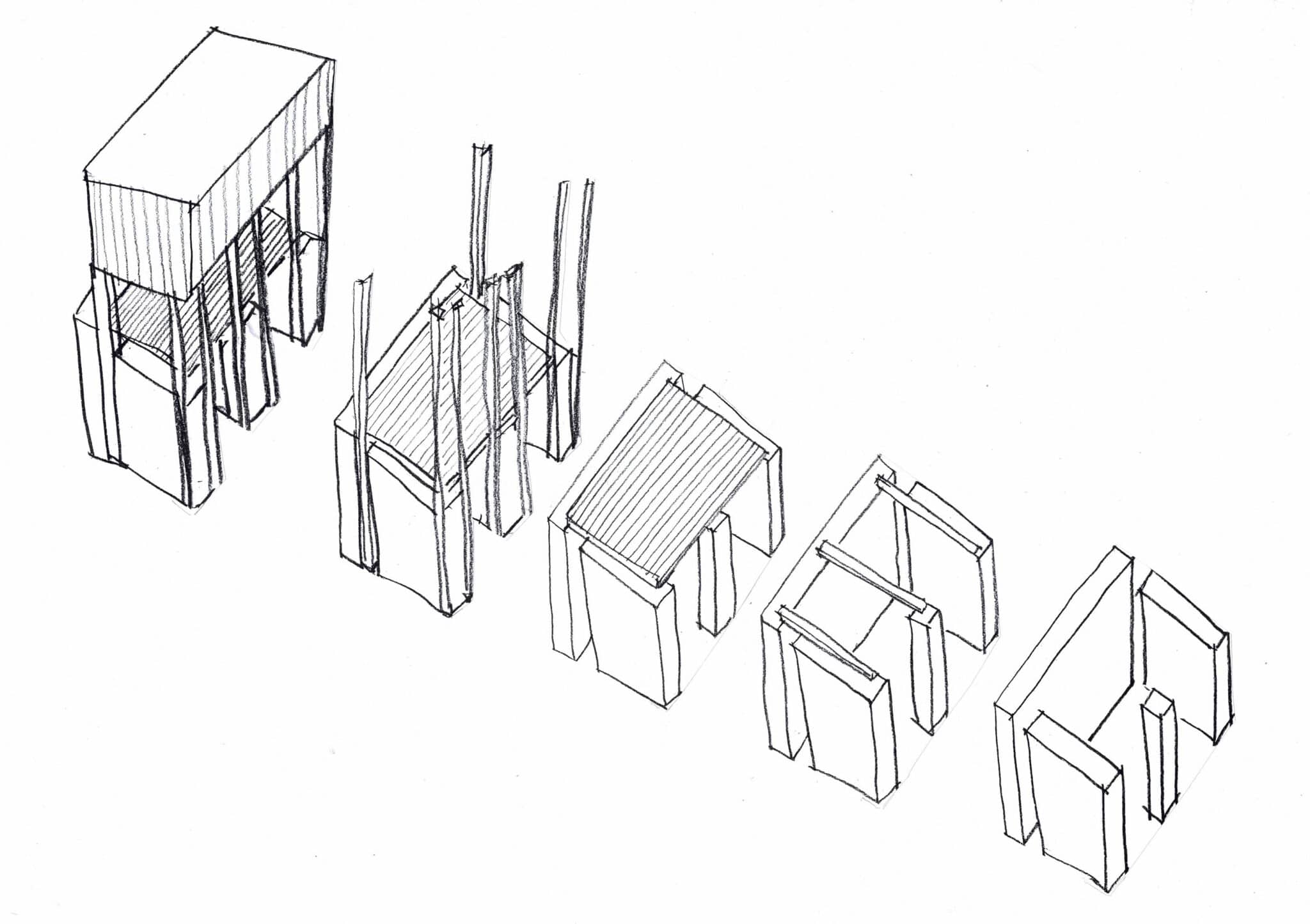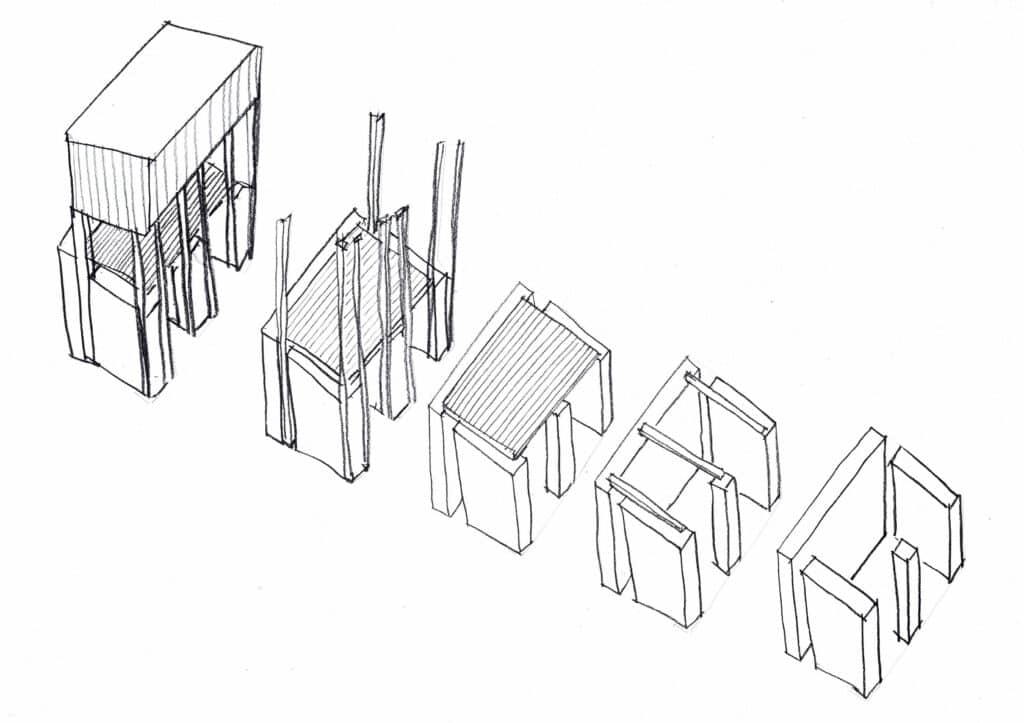 This text has been excerpted from Startha Éagsula / Alternative Histories (2020), a companion catalogue to Alternative Histories (2019) and published to accompany the third installation of Alternative Histories at the Irish Architectural Archive.
Startha Éagsula / Alternative Histories is now available to purchase from Drawing Matter's bookshop, here.