AL_A: V&A Exhibition Road Quarter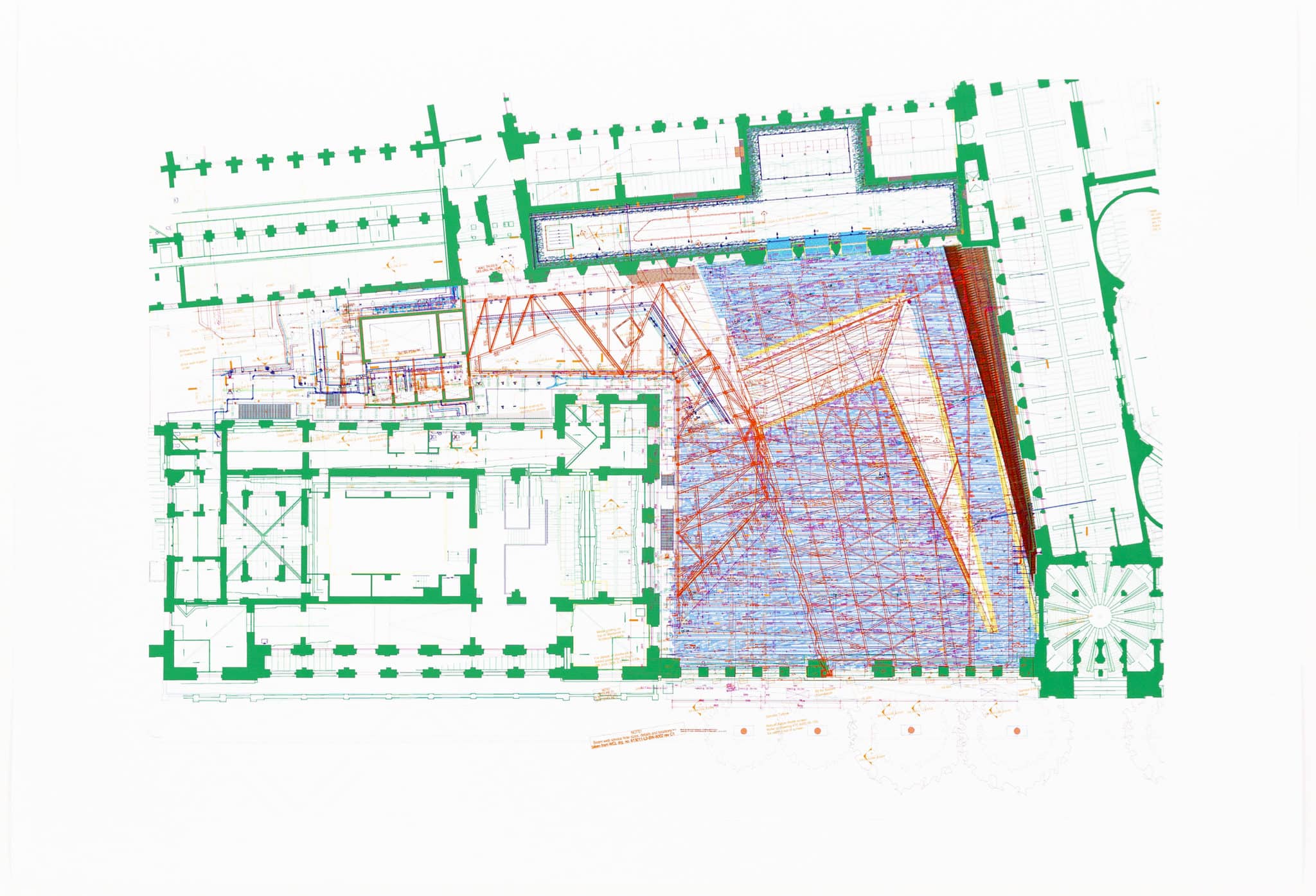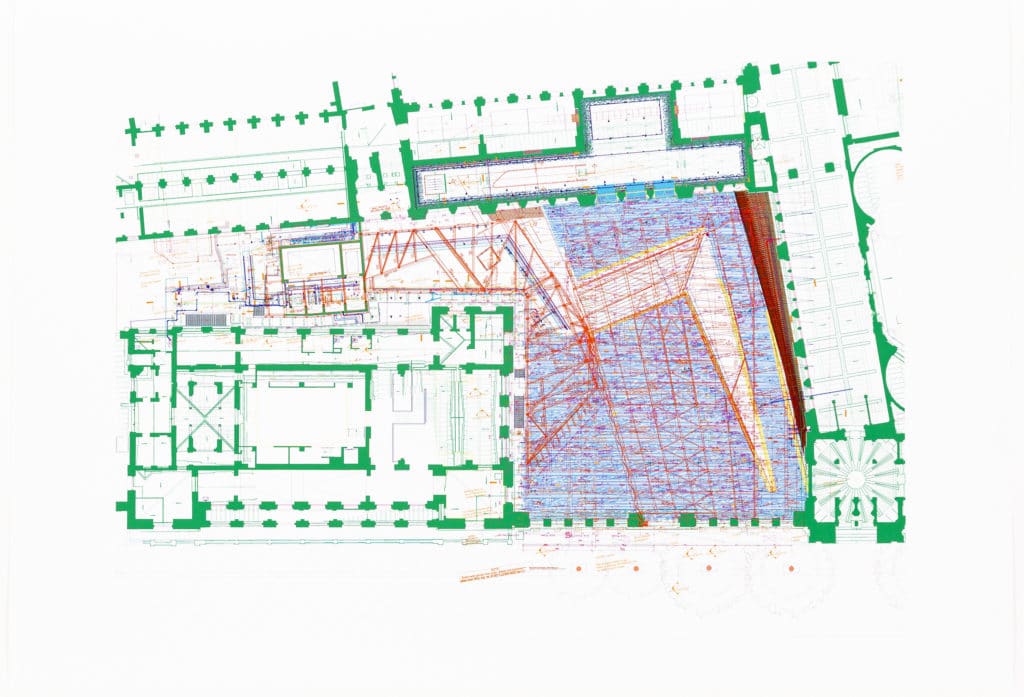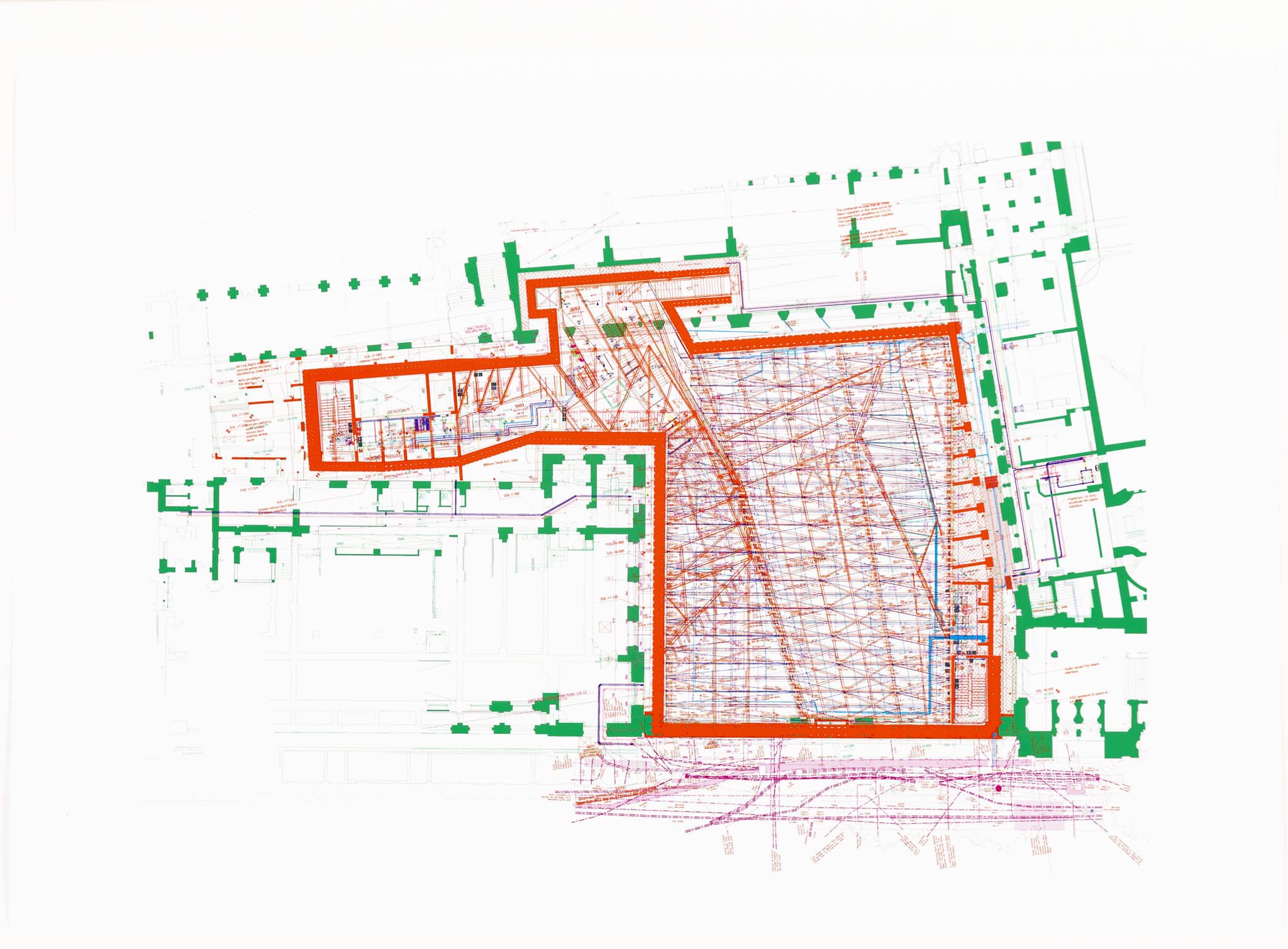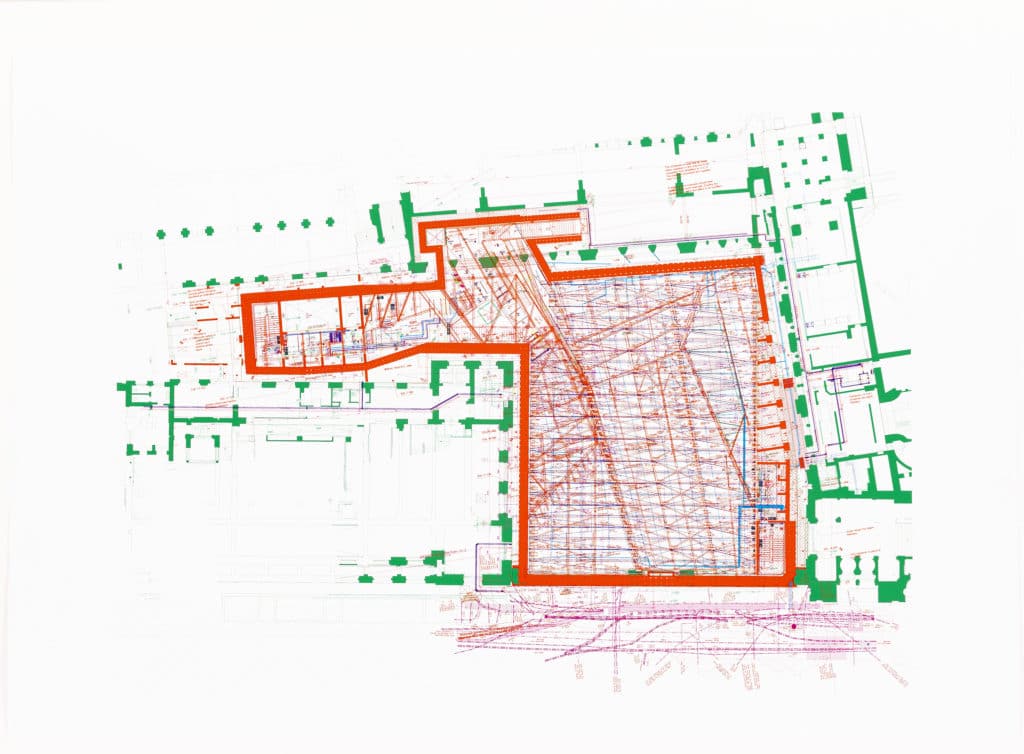 Farshid Moussavi's brief for the Royal Academy of Arts Summer Exhibition asked for representations of the complexities of designing and realising buildings and structures. We illustrated this by overlaying each level of intervention in a different colour – from the existing V&A stonework in green, the services in purple, to the new build elements of piles, steelwork, etc. in red, the courtyard tiles in shades of blue – to bring to light the complexity of our design. With so much information, we used bright colours to ensure that the drawings could be read clearly as well as rewarding closer study.
The drawings also communicate the very abstract notion that was central to our design, that of 'making visible the invisible'. The pattern of the courtyard tiles is derived from a two-dimensional extraction of the complex three-dimensional structure that supports the courtyard, which is the gallery ceiling below.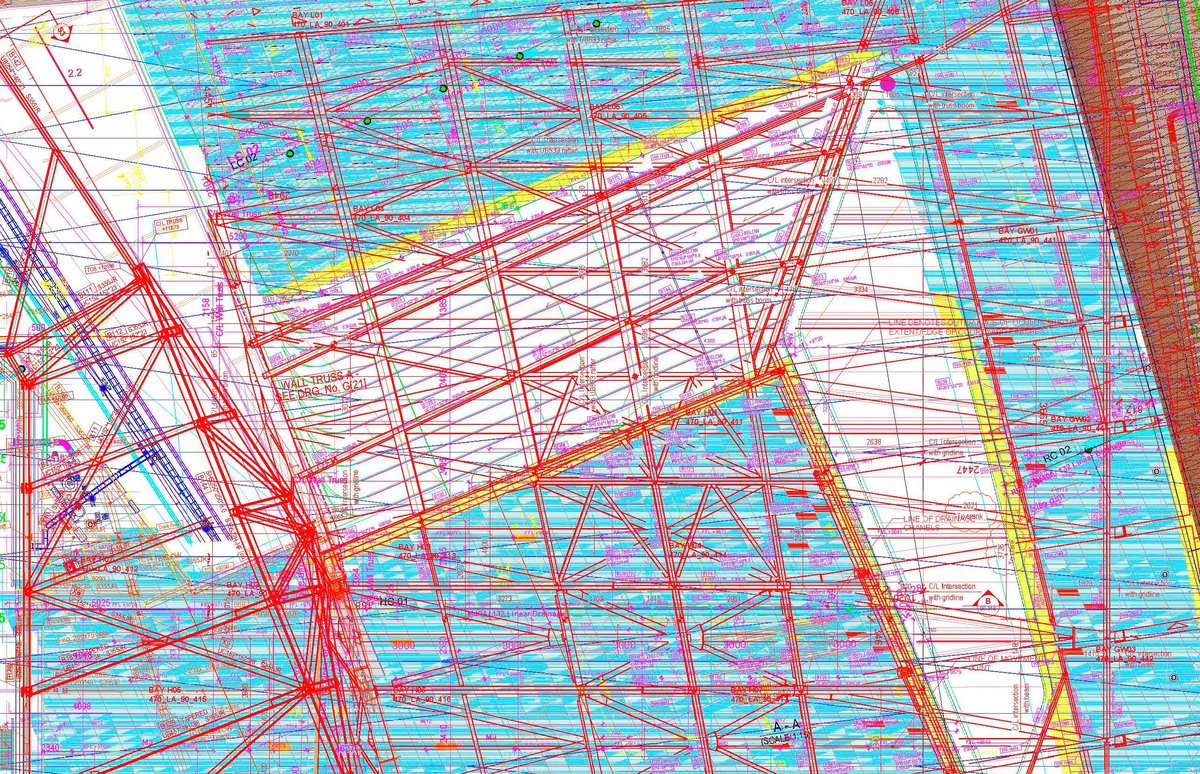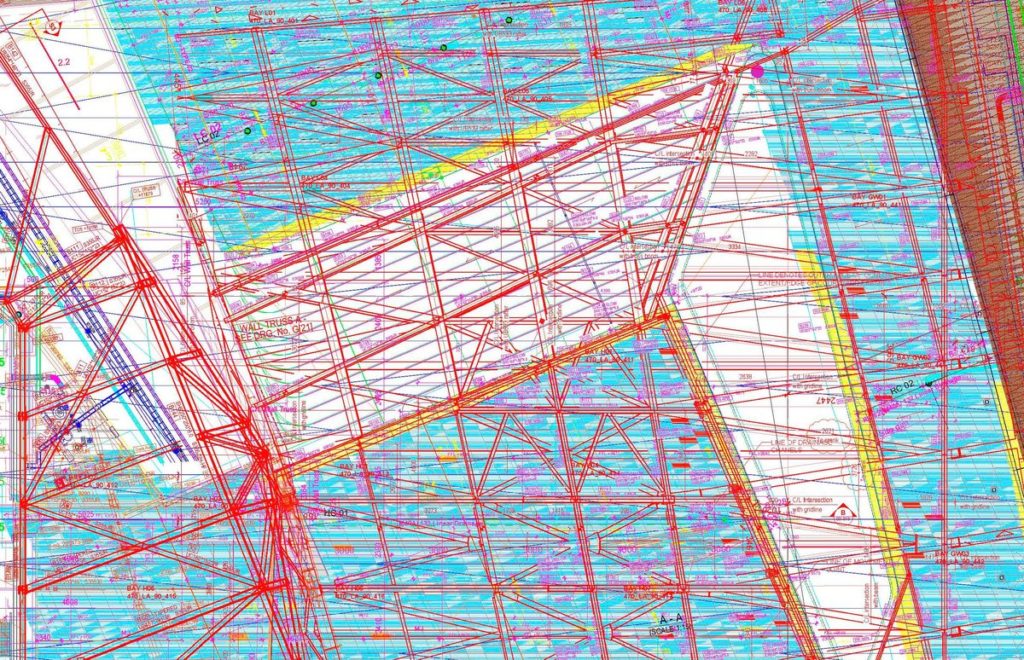 These drawings were two of the architectural coordination drawings included in the Royal Academy Summer Exhibition 2017, curated by Farshid Moussavi, which examined architecture as an instruction-based art.