Aldo Rossi Cabina Construction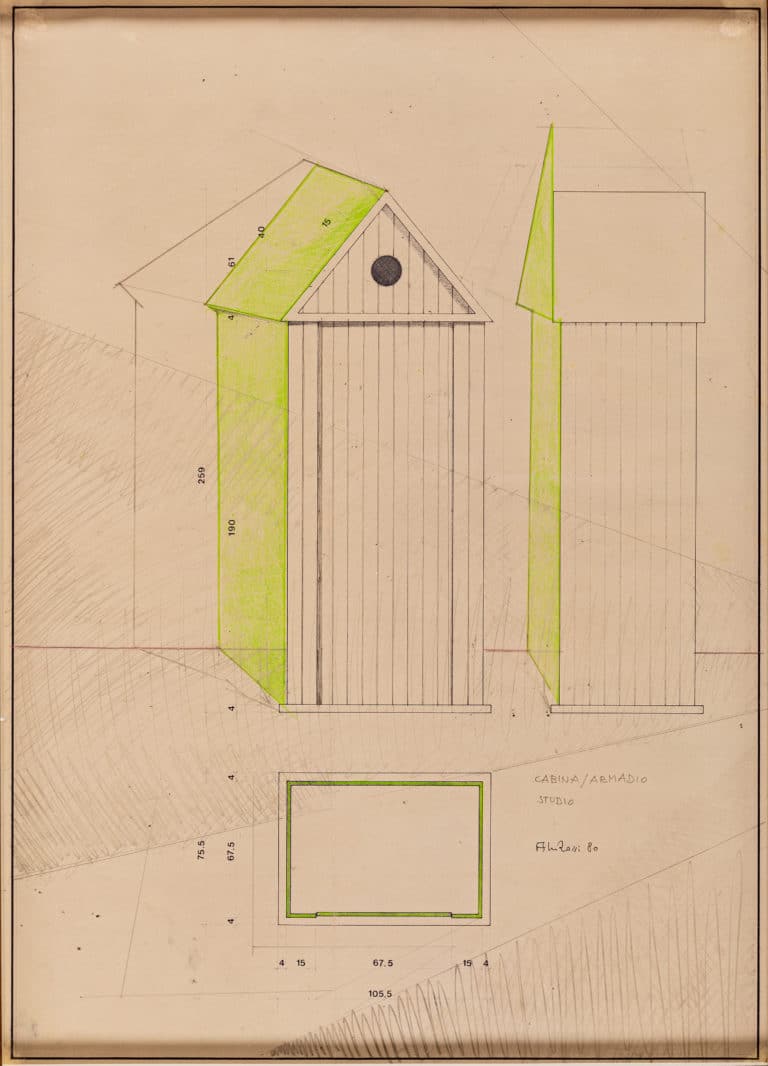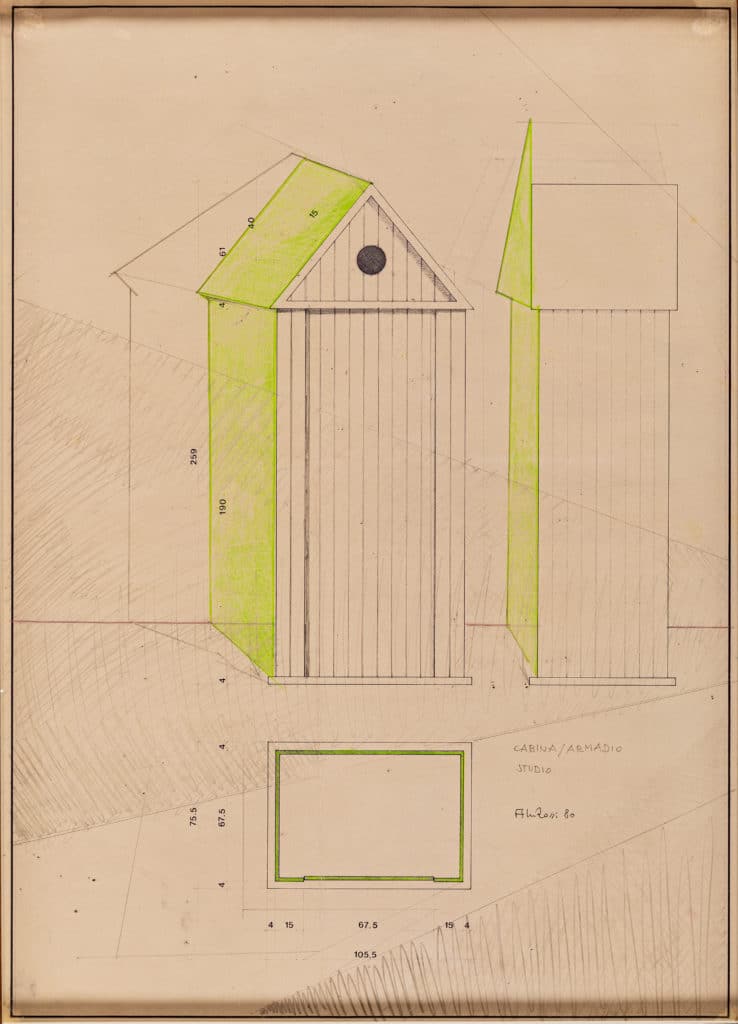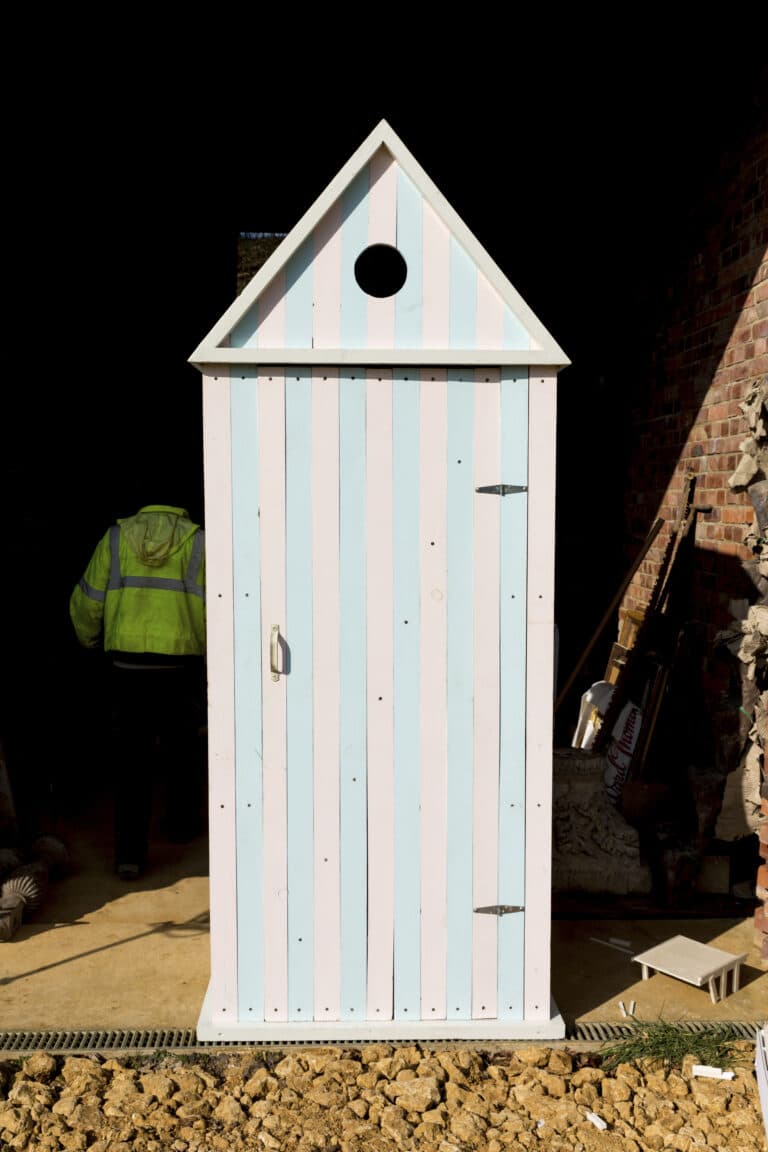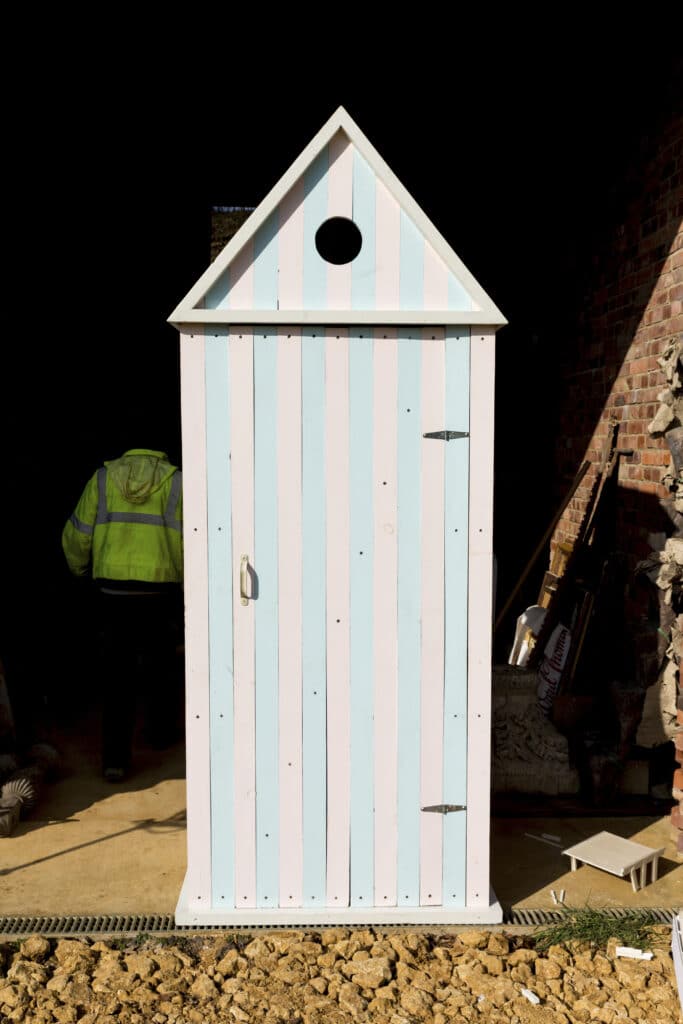 The blue and pink cabin suffers from a few structural/constructional inadequacies. The first of these to be noticed is the door which binds within in its 'frame' (there is no frame as such; the short strap hinges simply hang off the boarding). The vertical boards which make the door have visibly slumped and the reason is immediately apparent: the entire structure of the door is reliant upon the diagonal brace and this has been attached the wrong way around, with the top end at the hinge side rather than the bottom. In his Treatise on Joiner's Work by Hand and Machine, for the Use of Workmen, Architects, Builders and Machinists (my emphasis) of 1902, George Ellis put simply: 'The braces should be placed so that their lower ends are at the hanging side, for if in the opposite direction, they will be useless to prevent the door racking.'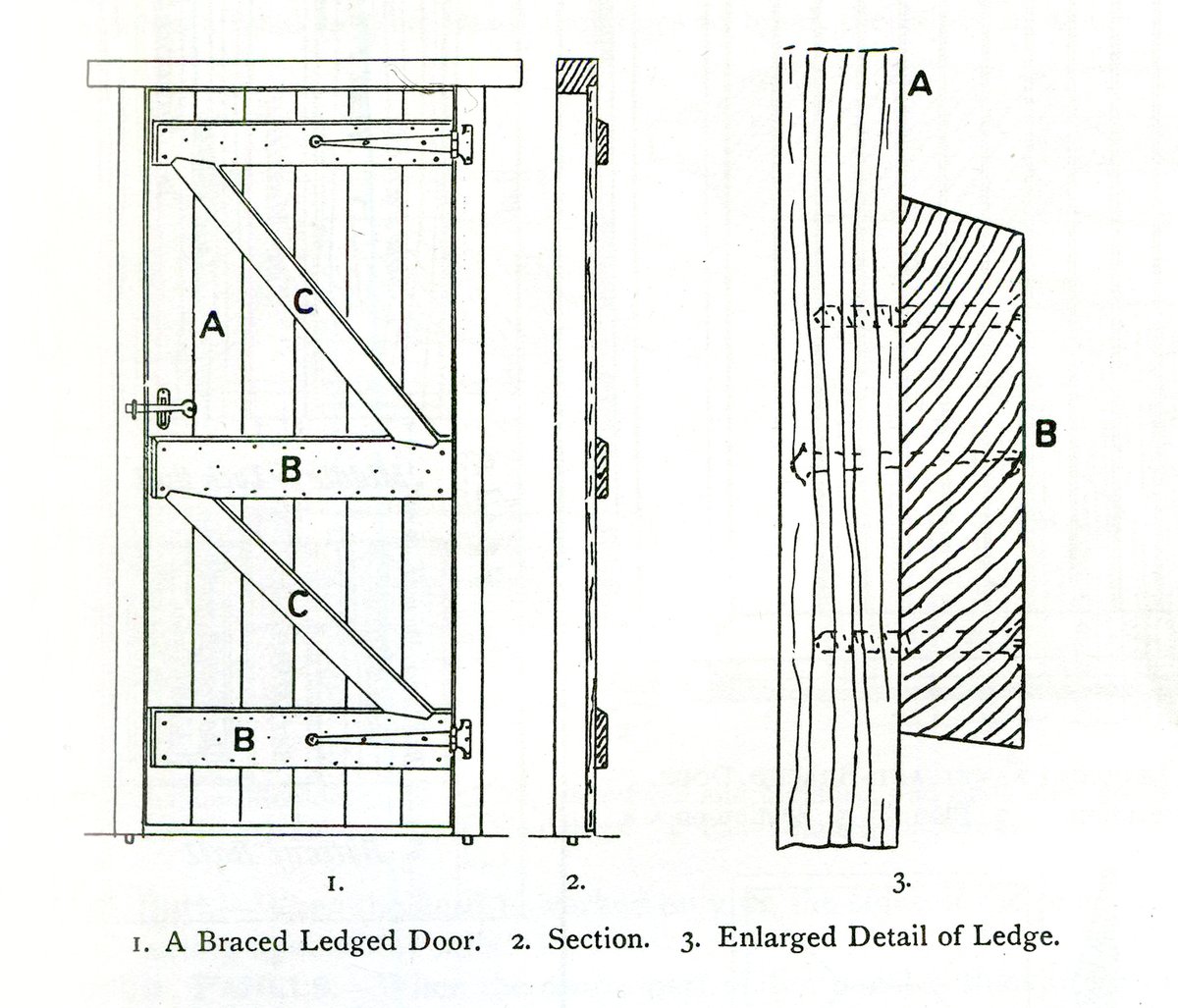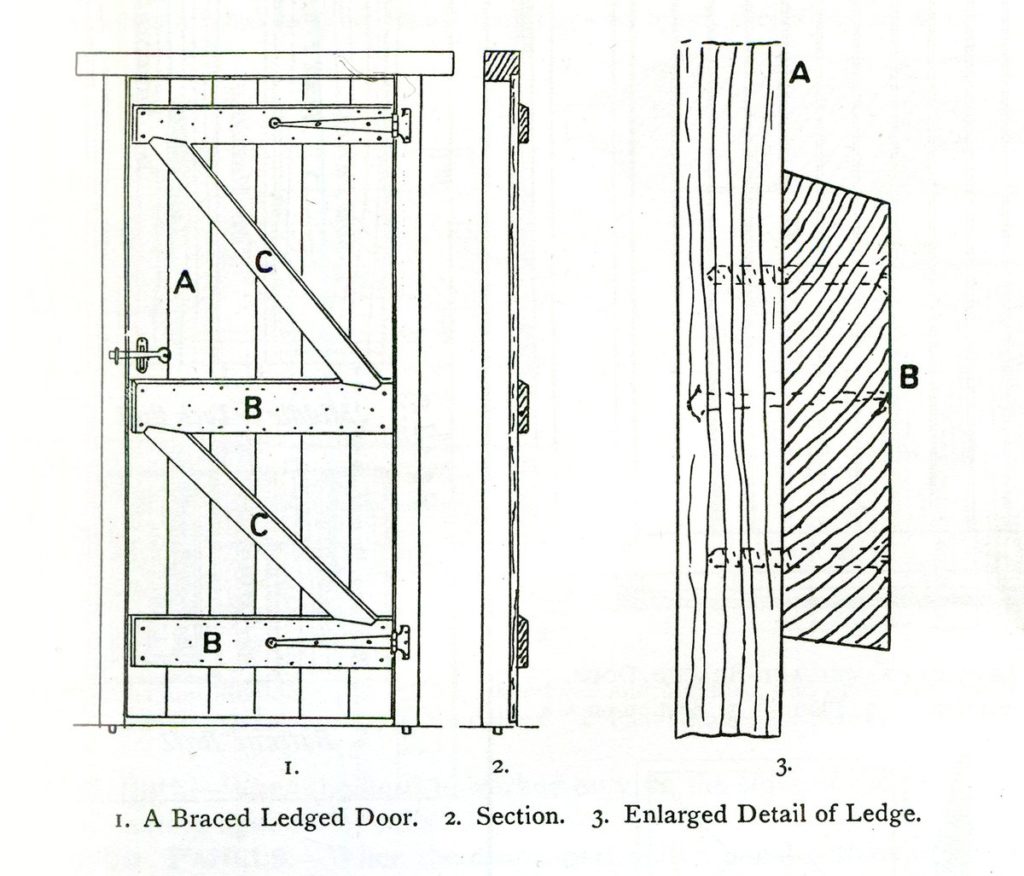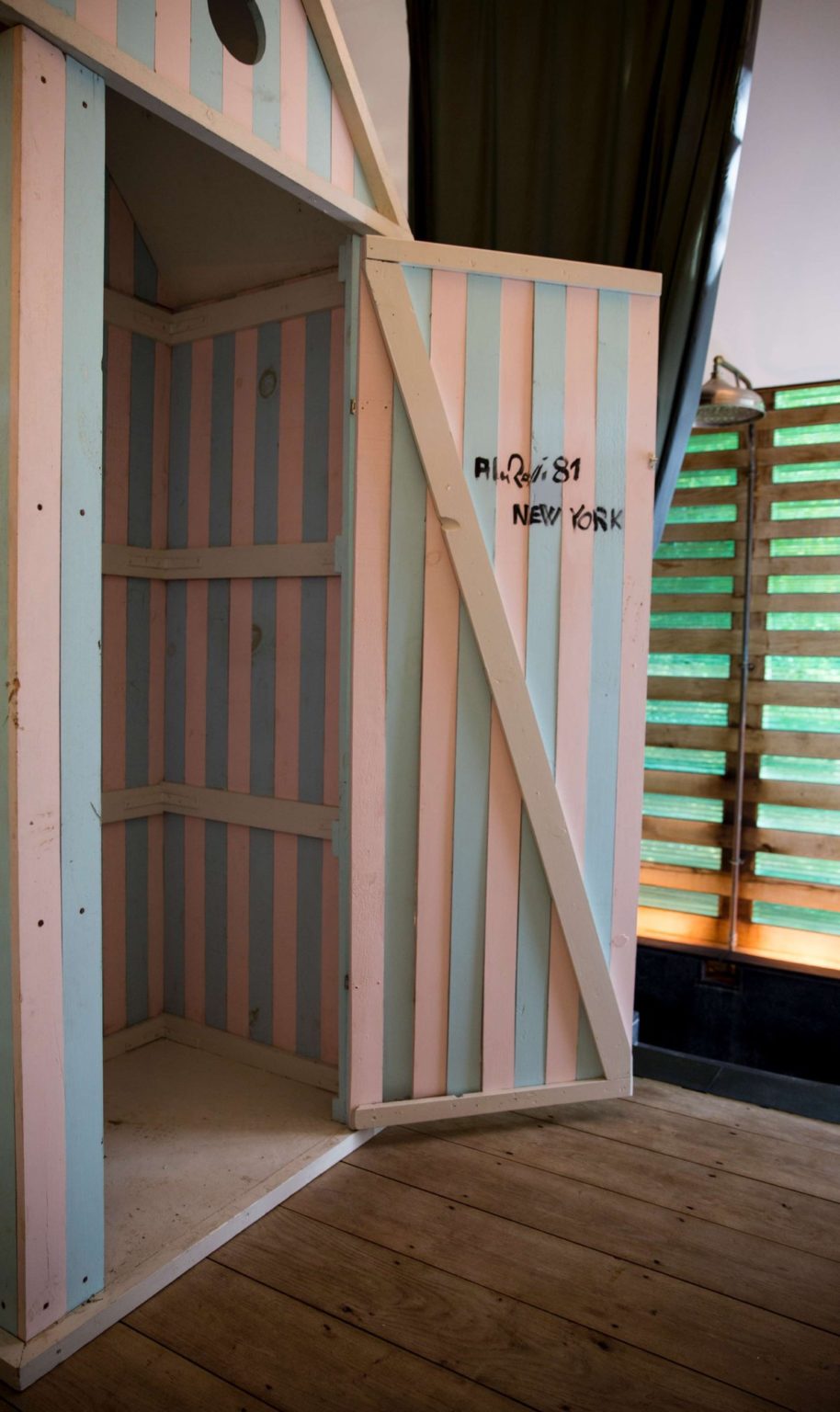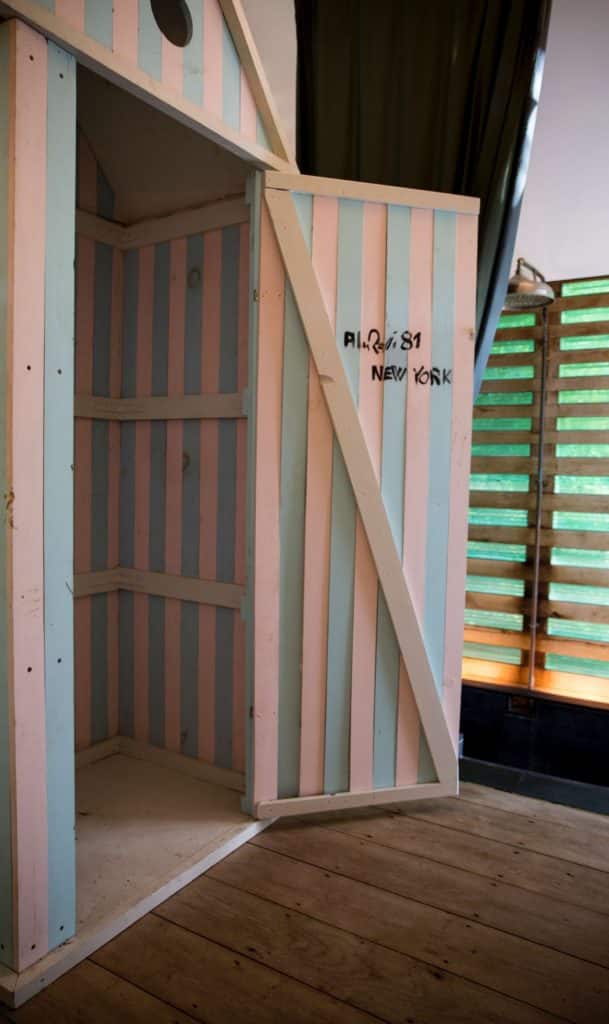 To compound this structural hiccup, the single screws attempting to secure the boards to the rails and brace behind do nothing to prevent rotation (where a pair of screws or nails would do this). Added to this, the screws used are in fact too short, barely entering the rail that they are attempting to thread into. The inevitable sum of all this is a trapezoid door that won't open.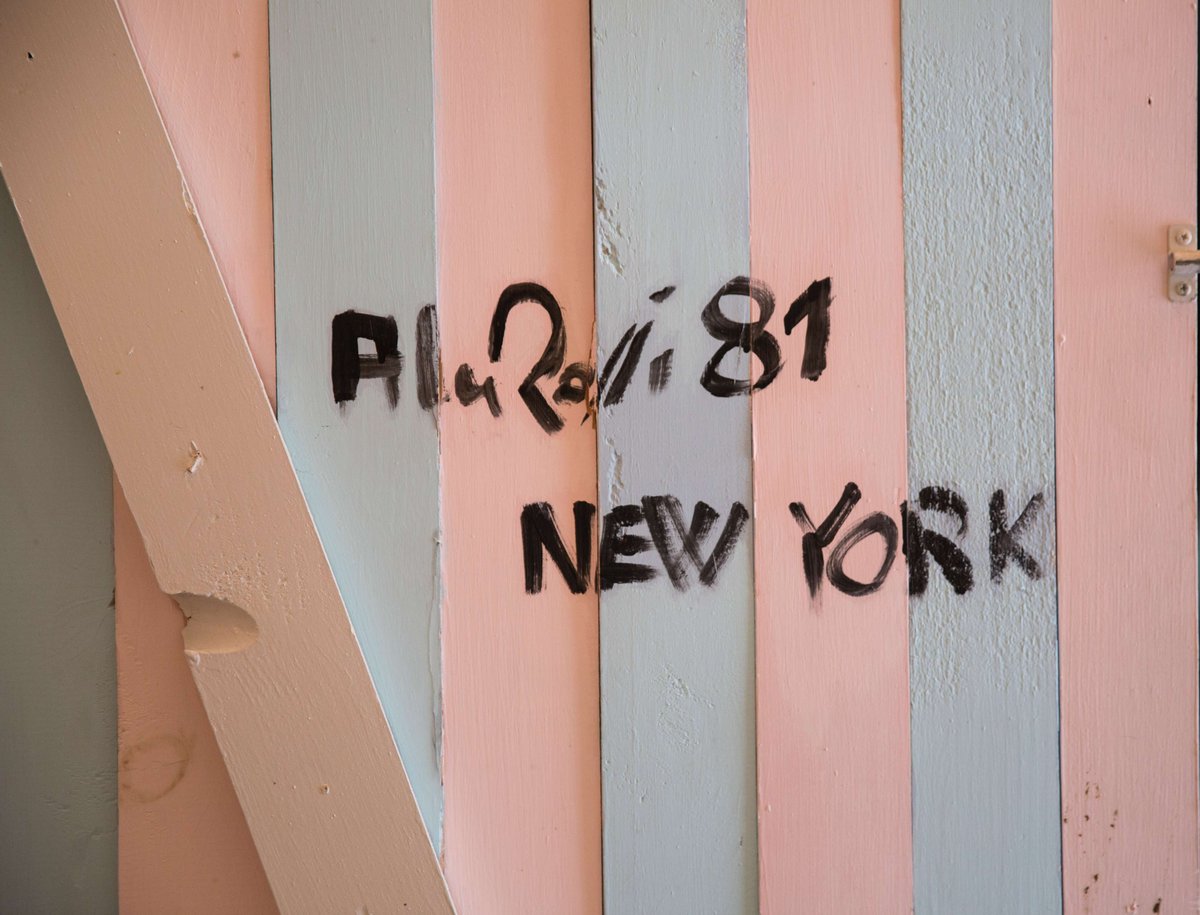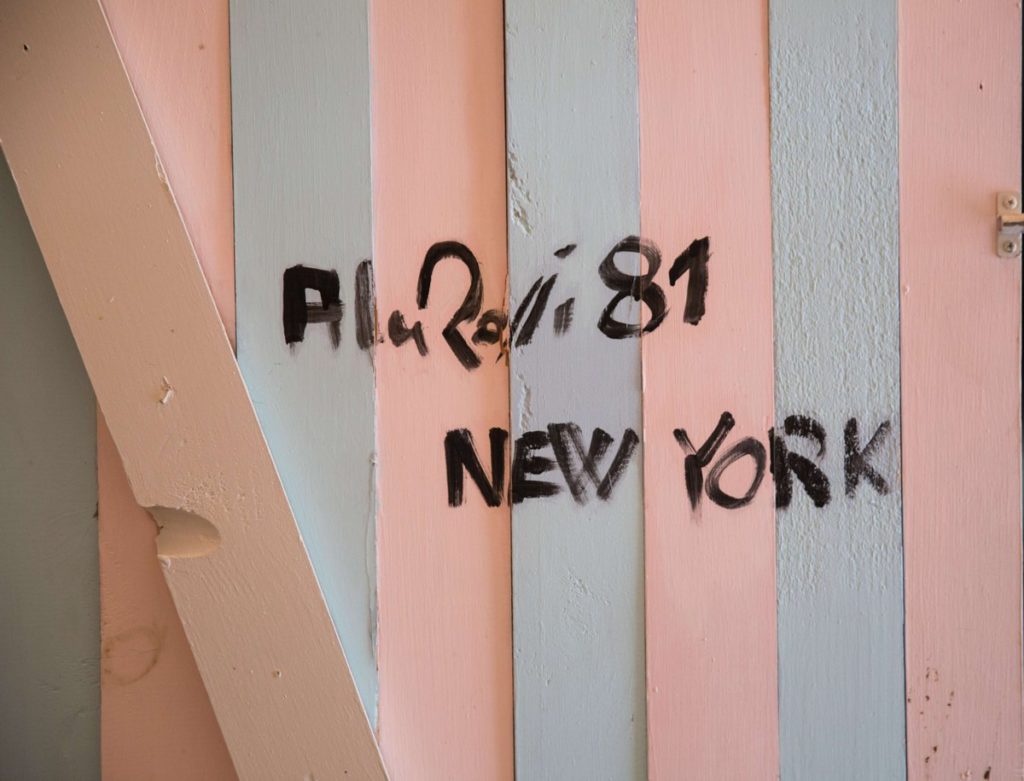 Further to this, while the triangular lid prevents the walls from collapsing outwards, there is nothing to prevent them falling inwards – apart from the door, which is now wedged. In order to introduce a little support to the structure, whilst taking as little away from the original construction as possible, we decided to retain the single screw arrangement and non-functional brace of the door. We replaced the screws with longer versions to give us at least a chance of retaining the door shape with the friction between board and brace/rail.
To provide a little rigidity to the whole we added a shelf in the middle, simply resting on the internal rails, no fixings. This would prevent inward collapse from all directions in the same way the top hat prevented collapse outwards. At the top we inserted a brass hanging rail. This ensured that the spacing for the door remained wide enough for the door to open and close, avoiding the introduction of a frame and allowing – forgiving – a little slippage in the shape of the door in the future.
Tom Graham trained as an architect at London Metropolitan under David Grandorge and Florian Beigel; the Tom Graham Workshop makes bespoke furniture.
The cabina is currently on loan to the Swiss Institute, New York, as part of the exhibition Readymades Belong to Everyone (23 June – 19 August 2018), curated by Fredi Fischli and Niels Olsen.