Aldo Rossi: Divination of a Drawing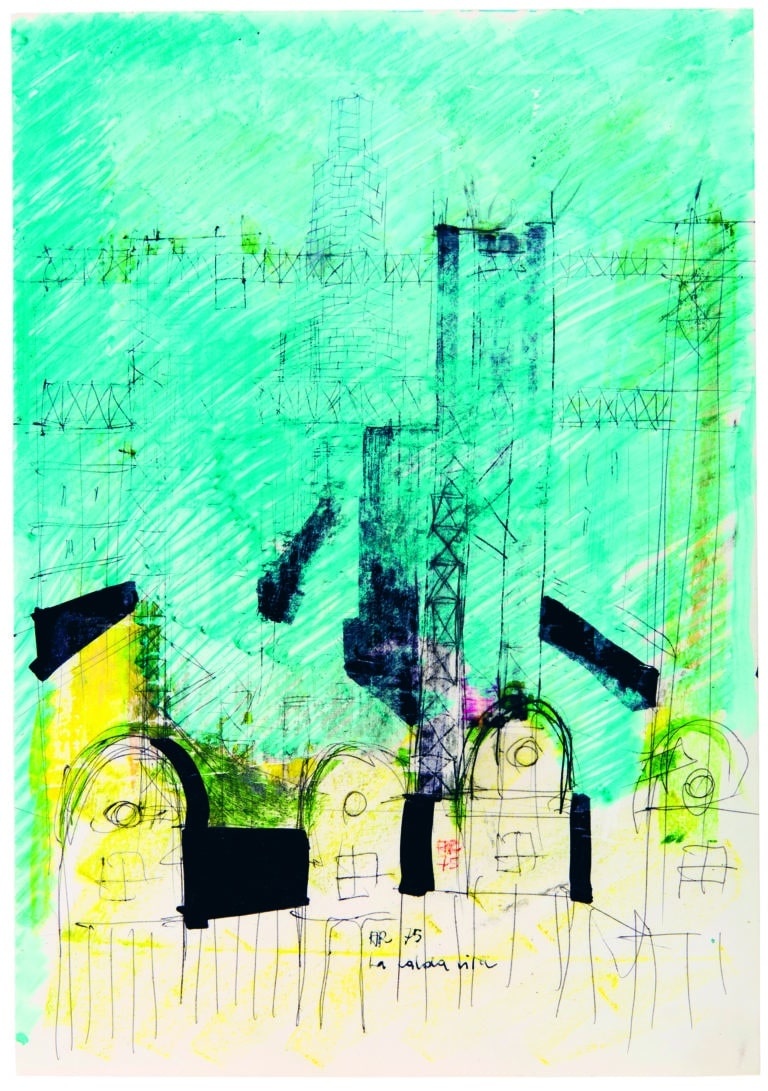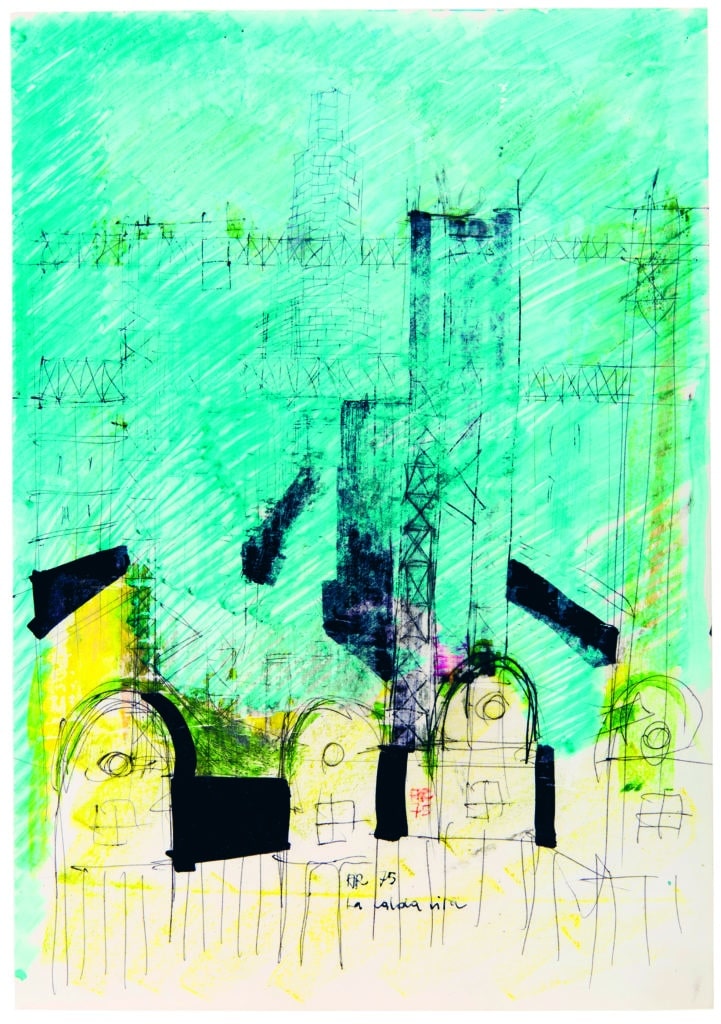 'With the instinct of a water-diviner, he begins to search, and that which is inside… begins to simmer to the surface.' – Giorgio De Chirico
This is a short meditation on an enigmatic drawing by Aldo Rossi.
The drawing is framed as a stacked layering of three architectural elements whose spatial depth is flattened into a distinct sequence of foreground, middle ground and background. The distortion of perspective disrupts our perception of the 'real' space between these elements, making their spatial relationship ambiguous. This would suggest they were not intended to be grouped spatially but arranged analogically.
Analogy may be the key to unlocking this drawing, leading us to 'see' it, not as a specific location, but as a site for the convergence of thoughts. Many of Rossi's drawings work in this analogical manner, merging elements from multiple projects, synthesising memory with imagination, and flattening the past and present.
With this new lens, my interpretation of the drawing now shifts in approach, searching to uncover its coded references to other projects. The drawing is dated 1974, the same decade as some of Rossi's most significant projects, including the Gallaratese Housing Quarter (1974), San Cataldo Cemetery (1978) and the floating Teatro del Mondo (1980). Since we know the drawing is a study for student housing, in the foregrounded yellow buildings atop piloti we recognise Rossi's then-recently completed Gallaratese project.
The relation between the outdoor rooms and ampitheatres of Gallaratese and the shrouded centre of the drawing, which appears as an open frame structure akin to the lighting trusses of a theatre, could lead us to read the middle ground as a small urban theatre. Its fast-rising perspective ushers the eye towards the striking brick tower in the background, working in much the same way as the stage scenery in Palladio's Teatro Olimpico. Perhaps the dream of an urban theatre is the enigma hidden behind the azure haze, firmly placing it as a drawing that looks back to Gallaratese and forwards to the Teatro del Mondo.
Chloe Spiby Loh is the Public Programmes Manager at RIBA where she is responsible for its programme of cultural talks and events. She has previously written for the Funambulist magazine and Architecture Ireland.
This text was entered into the 2020 Drawing Matter Writing Prize. Click here to read the winning texts and more writing that was particularly enjoyed by the prize judges.