Alexander Pope: 'et sibi'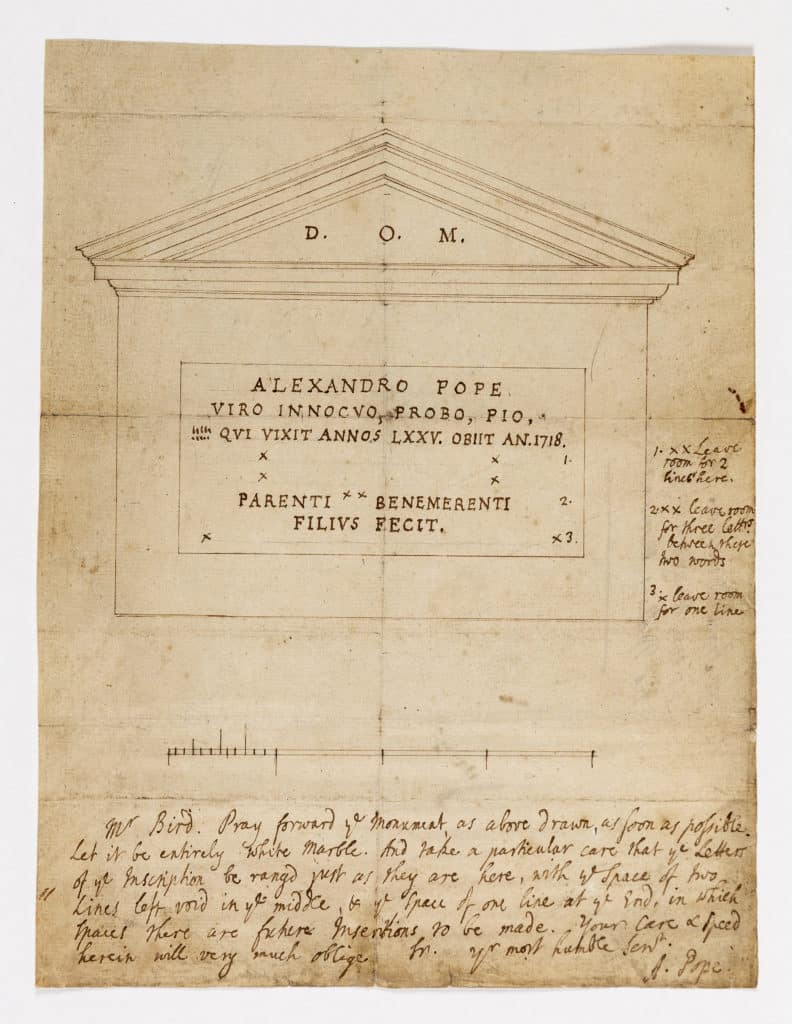 The great poet carefully instructs Francis Bird on the memorial tablet for his father – also Alexander Pope – to be placed in the north gallery of St Mary's, Twickenham. Pope asks the sculptor to record his own respect for his father, to leave a space for his mother's name and, at the end, for himself: 'et sibi'. Filial piety, perfectly expressed with diffident generosity, in Latin of scrupulous economy.
The tablet was completed to Pope's instruction after his mother's and his own death, but not without a legal drama that became known as the Great Tomb Trouble. Lady Kneller, the widow of Sir Godfrey, claimed that Pope had agreed with her husband on his deathbed that that the plaque should be moved in favour of memorial statues to the painter and his widow. Lord Stafford, who owned the pew below, decided finally in Pope's favour, and Kneller was buried in Westminster Abbey. Pope was to write another epitaph for Kneller's monument there. Heavy with irony, it ends:
Living, great nature feared he might outvie 
Her works; and dying, fears herself might die.