Do You Remember How Perfect Everything Was? The Work of Zoe Zenghelis (2021) – Review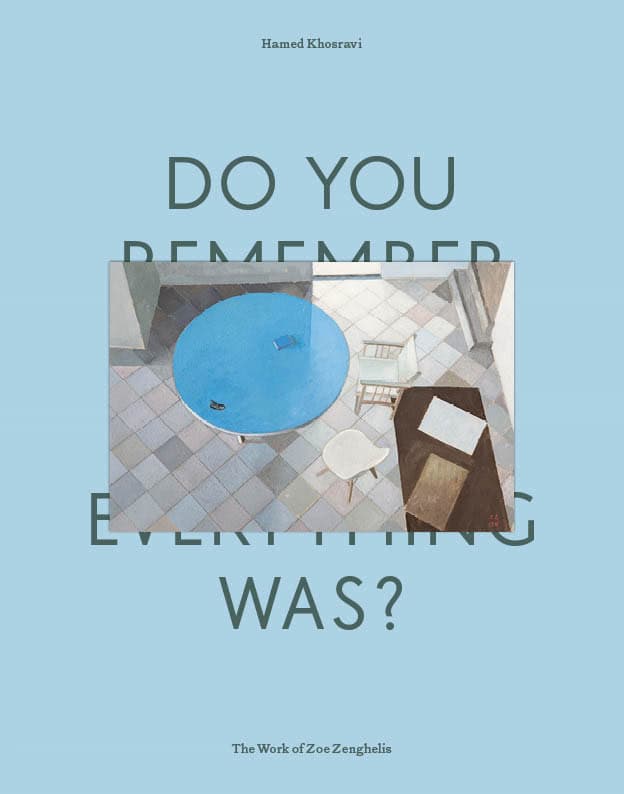 During the spring and summer of 2021, a two-part exhibition of the work of Zoe Zenghelis was shown in London. The first show was an enjoyably intimate immersion at Betts Project in Clerkenwell. The second, a more extensive review at the Architectural Association. Later that year a thick, crisply designed book with a delicate blue dust jacket was published.
Do You Remember How Perfect Everything Was? is both a document accompanying the exhibitions and an autonomous work in its own right. Authored by Hamed Khosravi – curator of the two exhibitions – the book consists of six essays, one interview, one short reflection, and a catalogue. The project pursues an explicit intention: to give visibility to the artist's oeuvre and to her often neglected significance within the early work of OMA. In Khosravi's words:
Early projects by Rem Koolhaas, Elia Zenghelis, Madelon Vriesendorp and Zoe Zenghelis as the Office for Metropolitan Architecture (OMA) cannot be separated from their images; they are in fact visual manifestos.

As cofounders of OMA, Zoe Zenghelis and Madelon Vriesendorp were provocateurs and harbingers of a new architectural culture. Their role within the office has, however, often been underestimated, undermined or uncredited within its established historical narrative, with their contributions often being attributed solely to the realm of rendering and visualisation.
A well overdue endeavour, Khosravi's project can be compared to the enterprise undertaken by Shumon Basar and Stefan Trüby ten years earlier to reveal The World of Madelon Vriesendorp (AA Publications, 2008). But while Basar and Trüby's approach tended towards the partial outtake appropriate to Vriesendorp's work, Do You Remember How Perfect Everything Was? is a calmer, more prudent affair. Prudence here should be understood as being careful, rather than dourly sensible. Indeed, freedom and pleasure are underlying themes of both the book and Zenghelis' work – complex subjects that Khosravi and his fellow contributors treat with great thoughtfulness. Platon Issaias' description of 'a universe of beauty, lust and unapologetic hedonism' in his contribution, 'Kefolonia is for Lovers', being a case in point.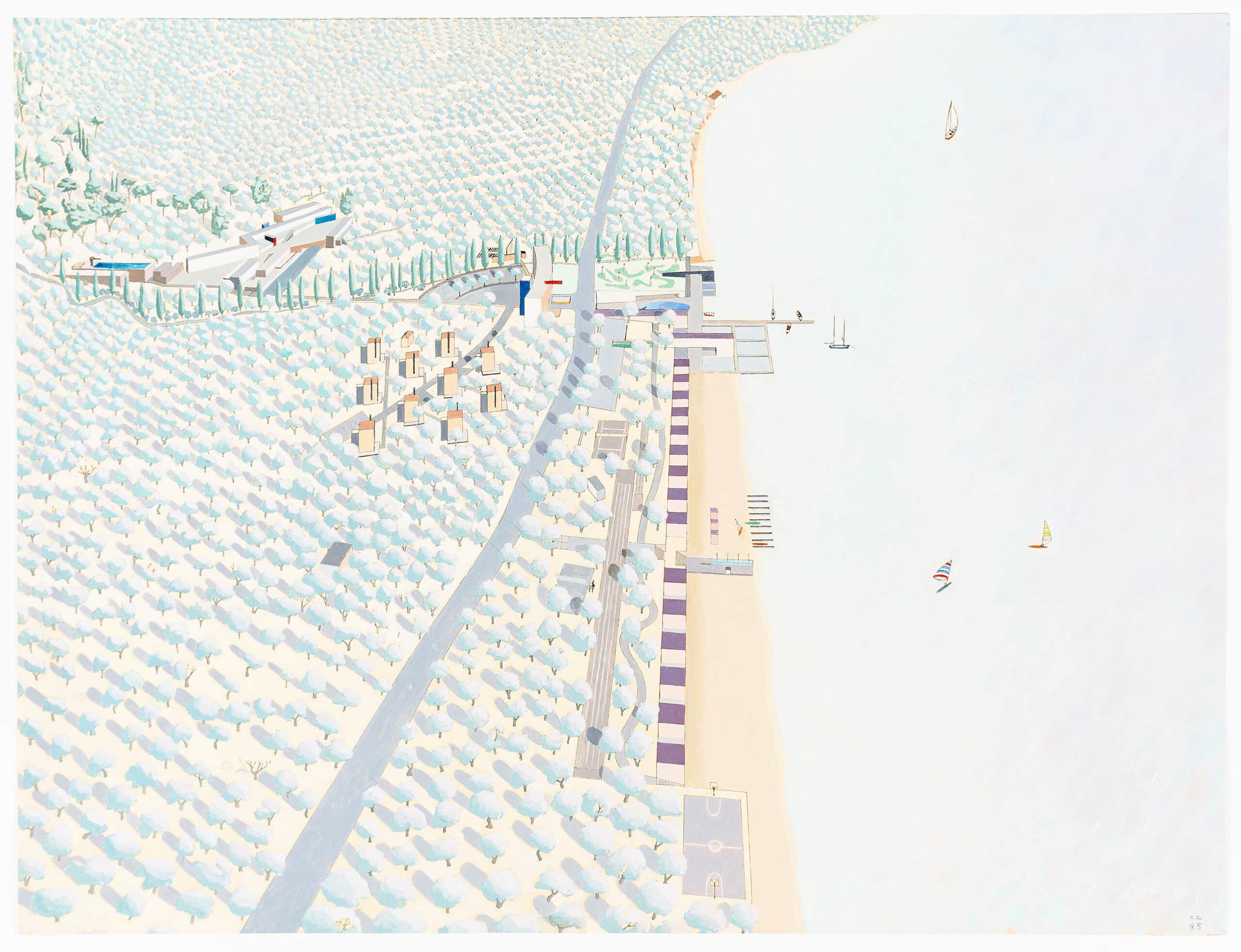 Other contributions include a beautiful ode to a grandmother from their granddaughter in Tatiana Barnes' 'Tatiana's House'; a confidently unacademic precis from a confident academic in Kenneth Frampton's 'ZZ at the AA'; and a reflection on the significance of Zenghelis' background in stage design in Gertrude Gibbons' 'As a Stage'.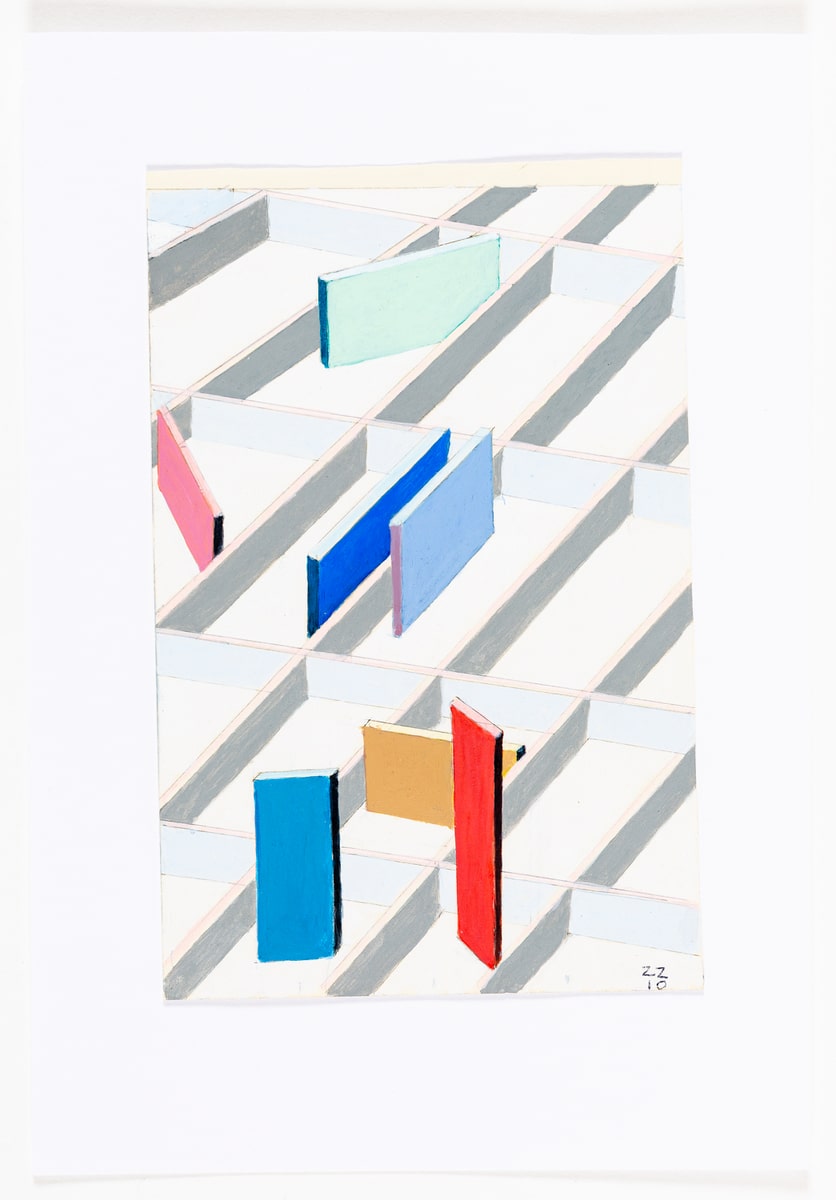 The theatricality of Zoe Zenghelis' work will not have escaped many lucky enough to visit the exhibitions last year: While the word 'composition' appears regularly in the publication – a topic we ought to discuss more openly in architecture – the notion of 'choreography' seems equally suitable in describing Zenghelis' paintings. Shapes, forms, colours, shades, fragments and scenes are not merely arranged with and onto one another, they are brought into precise relationships. The tension between stillness and dynamism in many of these images is especially affecting: a sense of situational anticipation, aftermath and absence that – despite the profession's general lack of interest in such trivialities – are central to architecture's life-value.
Khosravi provides three significant pieces: a general introduction entitled 'The Shades Become as City'; an excellent interview with Zengelis (especially enlightening with regards to her pedagogical work at the AA); and an essay, 'The Painter and Her Architecture'. The latter – undoubtably the publication's textual centre-piece – is a wonderfully conceived analysis of Zenghelis' contribution to the work of OMA through a close reading of sixteen projects. The City of the Captive Globe, The Egg of Columbus Centre, The Raft of Medusa, Hotel Sphinx, Welfare Palace Hotel, Roosevelt Island, a House in Kratigos, the Dutch Parliament Extension, the Irish Prime Minister's Residence, Lützowstrasse, Friedrichstrasse, Checkpoint Charlie, Hotel Therma, sixteen villas for the island of Antiparos, Parc de la Villette, and Parc Citroën are each described on the basis of the reciprocity between ideas and images, and Zenghelis' influence in each through the production of these images.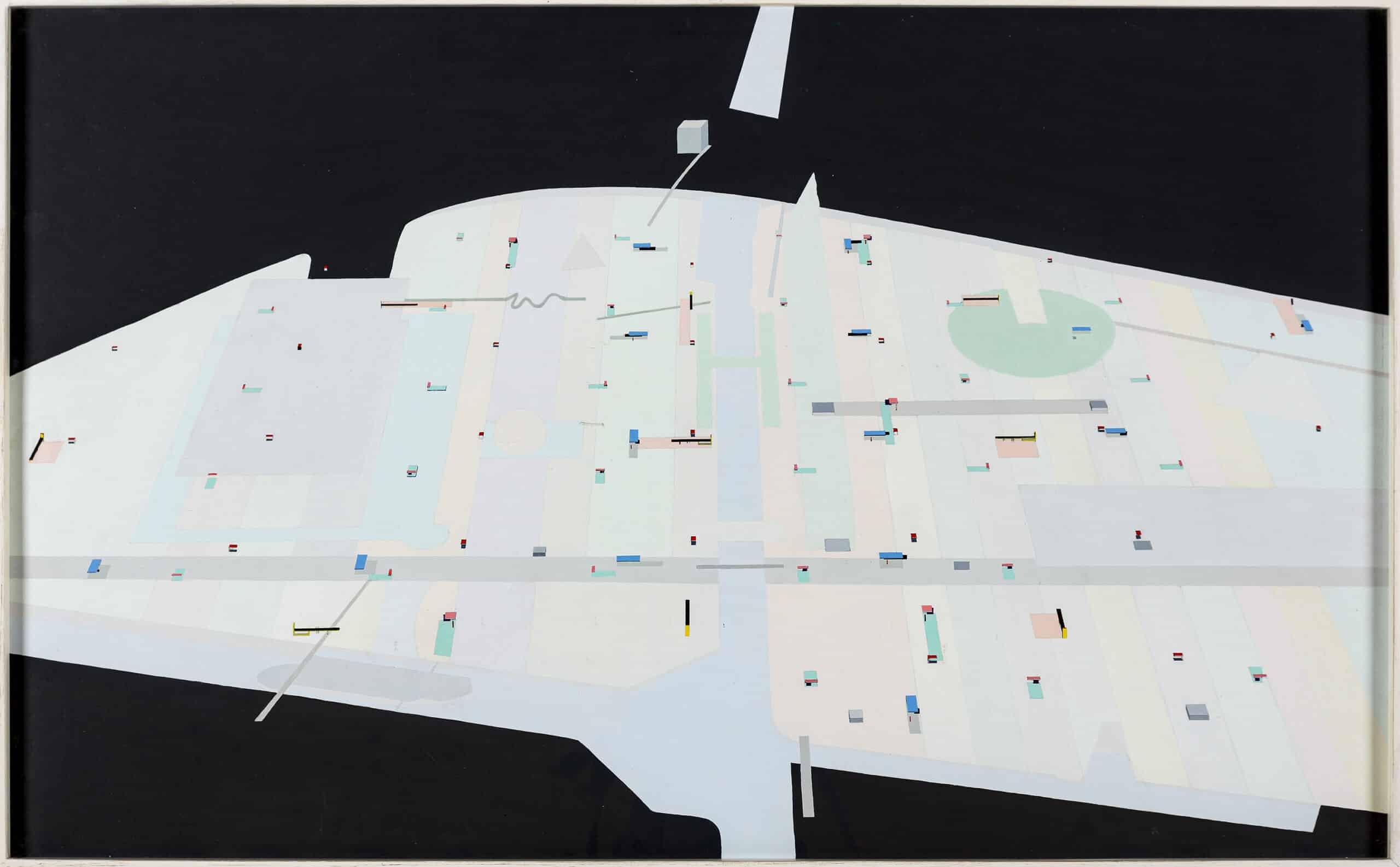 Khosravi's thoroughly studied text is both lucid in description and plain in its handling of the subject matter. For the most part, the essay is illustrated with the black-and-white line drawings that Zenghelis would elaborate in her paintings – the resultant coloured work appearing as an appendix to the text. The sequential presentation of versions is of special interest here: a particular characteristic of OMA's working method in which multiple copies of images were made, allowing for various experiments in their post-production (as well as occurrences where versions of a certain image have been produced (and reproduced) by more than one author).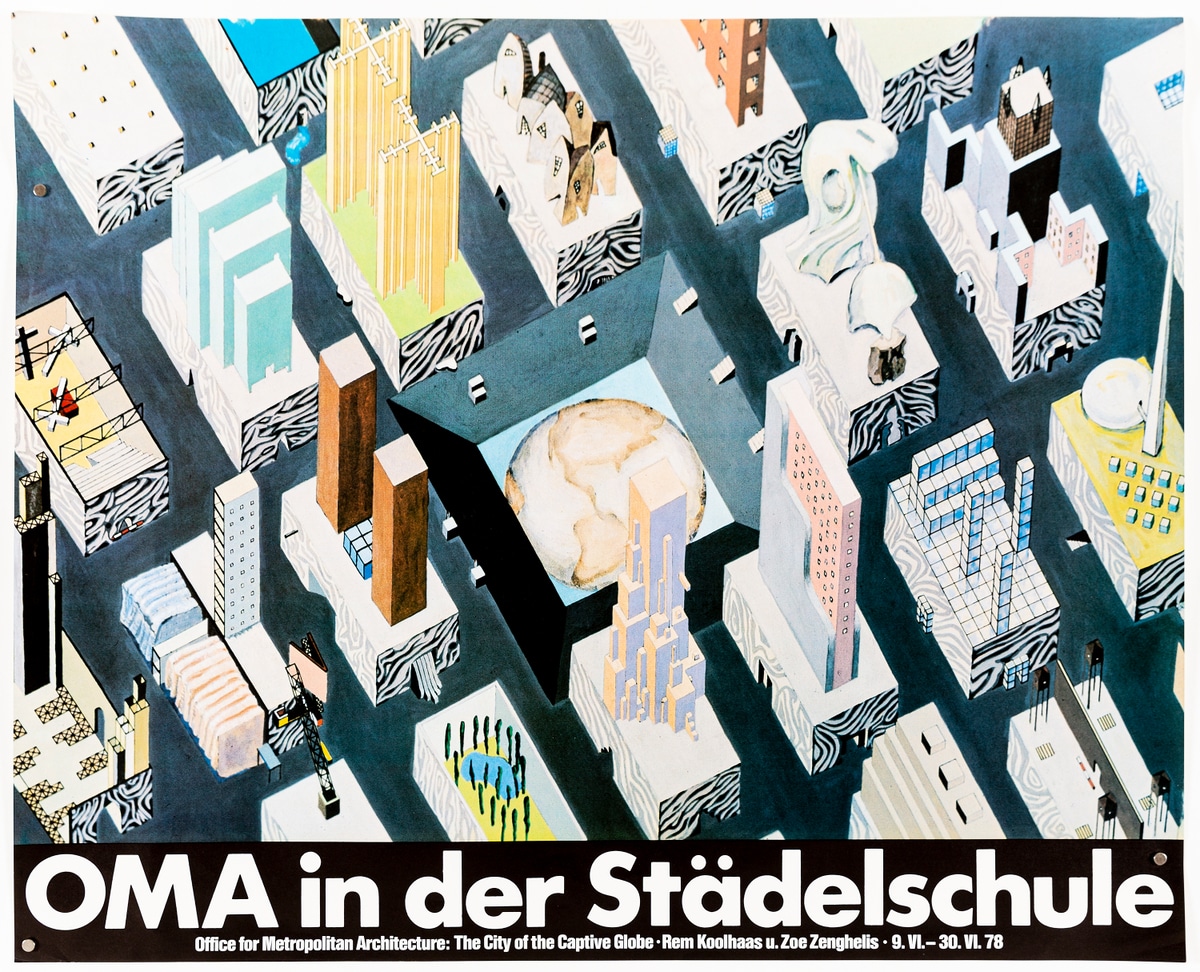 Towards the end of the publication, the short, somewhat secluded 'A Note by Elia Zenghelis', offers a concise conclusion regarding the mutual give-and-take between Zenghelis and architecture. This is immediately followed by a catalogue of Zenghelis' paintings (a 48-page dent in the publication's 302 pages). This provides a valuable record but does not attempt to present itself as a substitute for experiencing the images as exhibited. In this, the publication – and its emphasis on text – reveals itself as one specific component in the review of Zenghelis' work.
Hamed Khosravi, Do You Remember How Perfect Everything Was? The Work of Zoe Zenghelis (2021) is published by AA Publications. Copies of the publication can be purchased here.
The exhibition Zoe Zenghelis: Fields, Fragments, Fictions, organised by Theodossis Issaias and Hamed Khosravi, is at the Heinz Architectural Center – Carnegie Museum of Art in Pittsburgh, PA between 26th March and 24th July 2022.
On 30 April, 3-6pm (GMT-4) Zoe Zenghelis will be taking part in a roundtable conversation with Hamed Khosravi, Sarah Akigbogun, and Theodossis Issaia on the occasion of the exhibition Zoe Zenghelis: Fields Fragments, Fictions.
Richard Hall is a senior associate at East architecture, landscape, urban design in London.