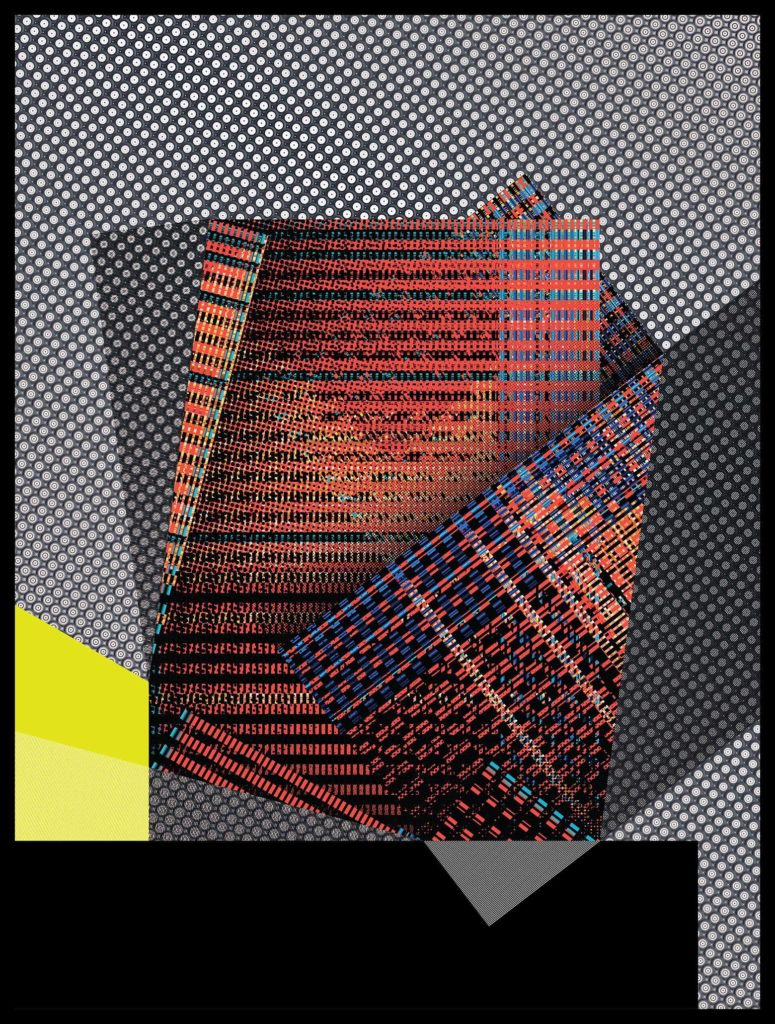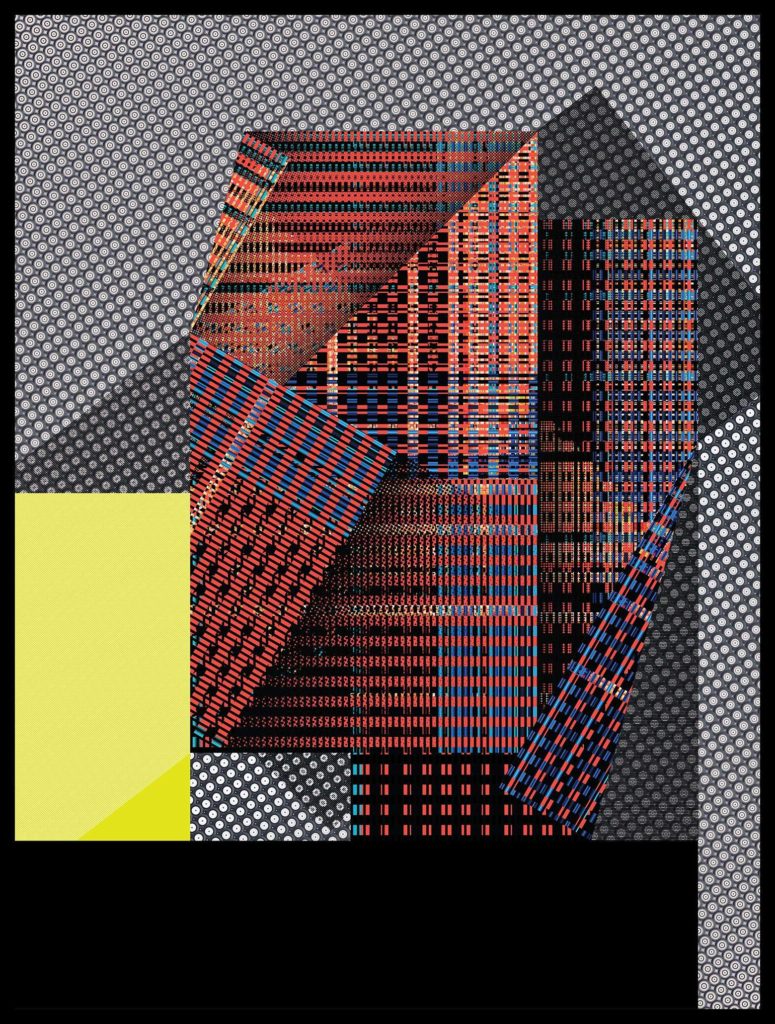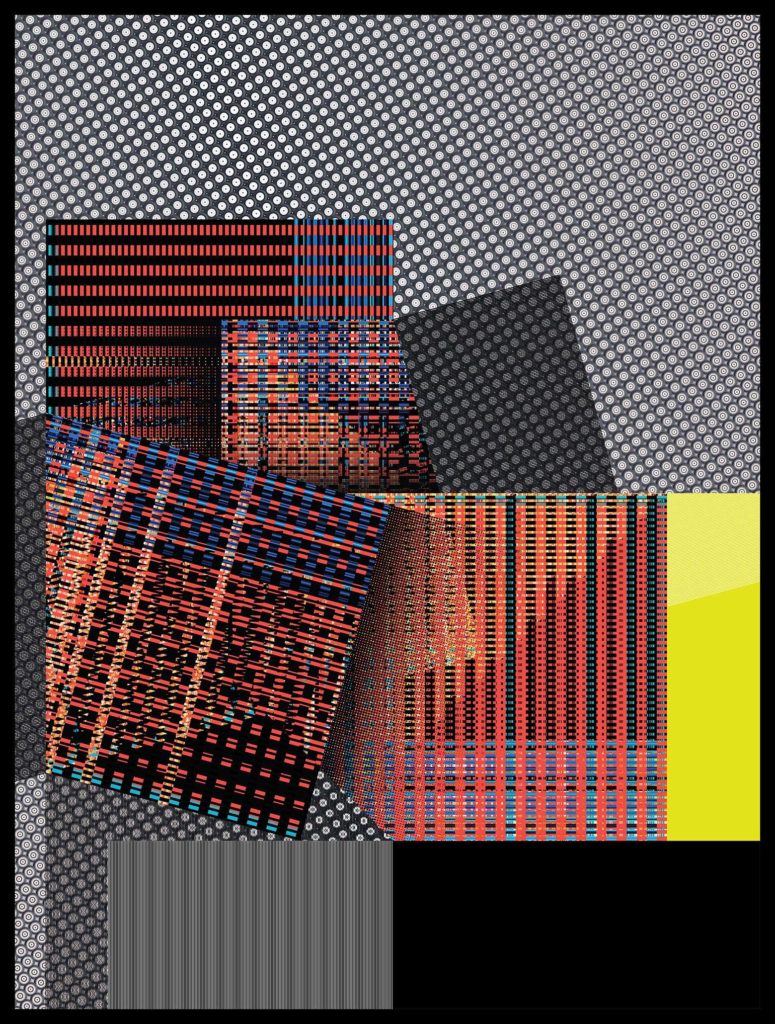 The tryptic Ink on Mirror is part of a collection of elevation studies developed over the past three years by my office, Atelier Manferdini. My reason for compiling a suite of digital sketches was rooted in the belief that for the past twenty years computers have been able to produce new geometrical forms that can no longer be understood solely through conventional representational devices like plans and sections. Buildings nowadays are made of multi-directional volumes that cannot be precisely oriented; and as a consequence canonical drawing conventions, like building elevations, have become ambiguous – some might argue even outdated. These three drawings were produced in rapid fire, one after the other, by tweaking values in the code. They remain, intentionally, somewhat abstract; their realm is that of ink, and their role is suggestive of a sketch rather than a true elevation.
The use of mirror as support for the drawing came from the desire to express the role of the audience as pivotal in the discipline of architecture, and to invite the public's imagination into the picture plane of the drawing. This is a silent protest against canonical elevations, which are structured so that one can read them standing vertically, from the top down, and from the centre to the sides. Elevation drawings were, after all, the result of an architect standing still and looking at the world and imagining his/her contribution to it.
This tryptic is not meant to be read vertically. The mirror creates a reflective pictorial surface that lets the world in – in contrast to the heroic artist of the Renaissance who looks at nature, or the makings of Duchamp or Rauschenberg, who take their literal subject matter from the real world. Here the viewer and the building drawing enter into radical contact: the viewer inhabits the picture plane and becomes part of the drawing itself. Drawings are completed by our collective imagination.