Dominique Perrault Architecte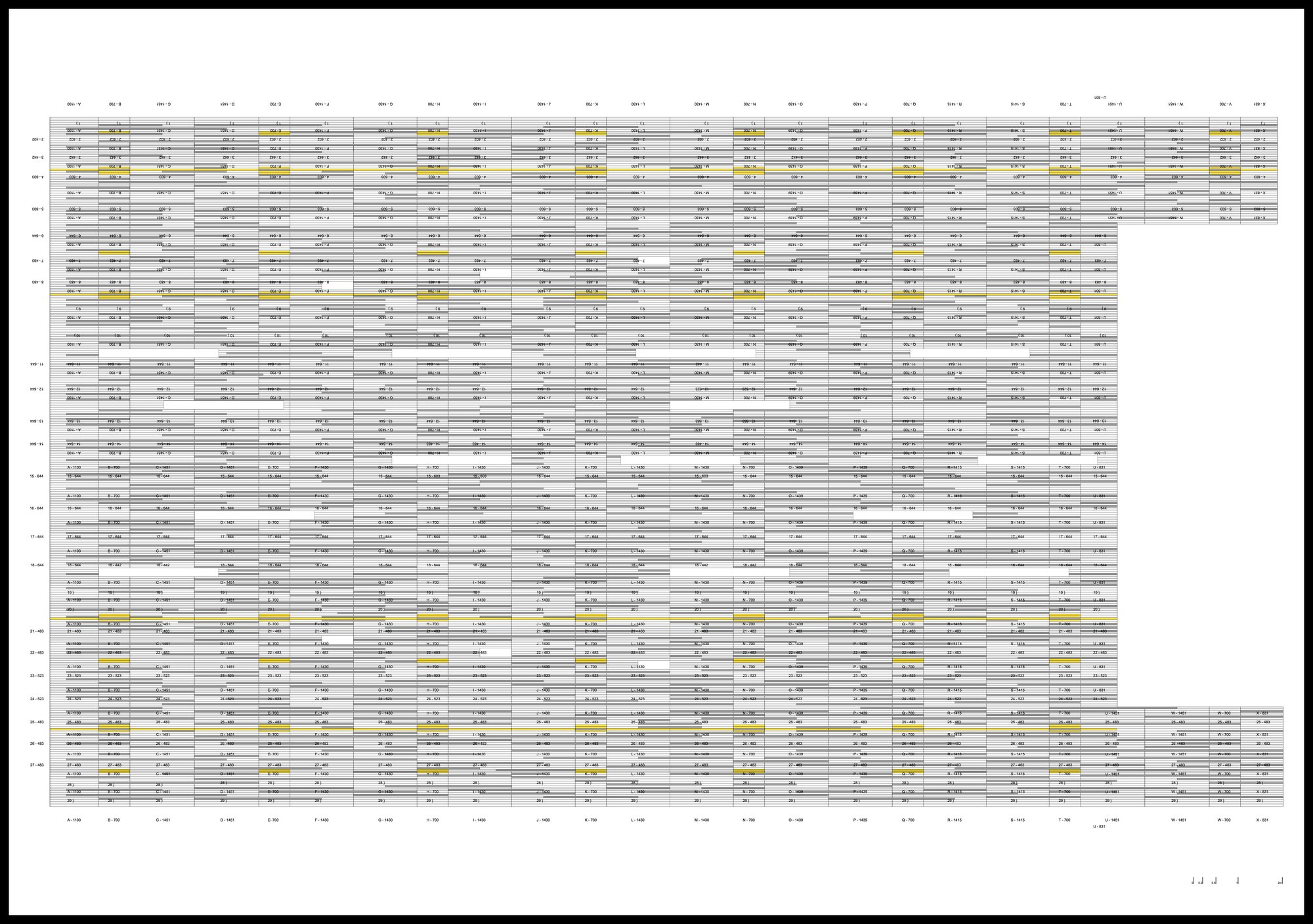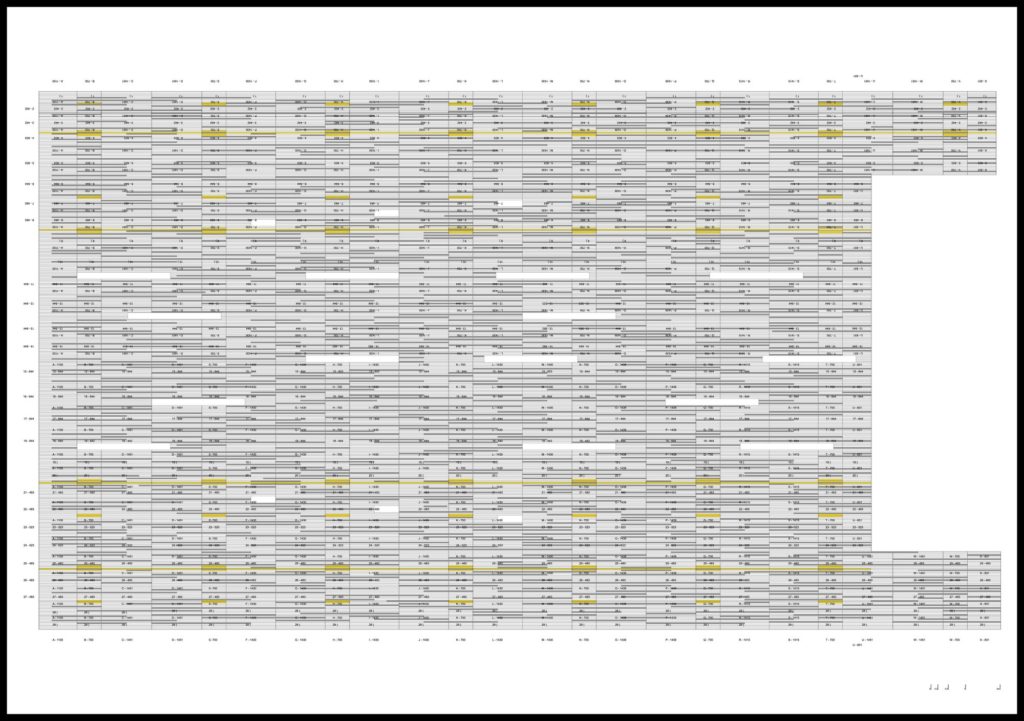 Pavilion Dufour, Château de Versailles, Developed Horizontal Wood Blades, Wall Covering began as a working document, resulting from the exchanges and developments between the acoustician, my team and the company engaged to build the acoustical panels covering the walls of the auditorium. This document immediately caught my attention because it seemed to perfectly express the kind of research into technical performance we require in the design and construction of our buildings. But it was also, amazingly, the materialisation of auditory perception. Resembling a layer of vibrations in which the listener floats, this image is a representation of the blending of ultra-high performance and emotion.
Even more than that, this technical working document dealing with acoustics also resembles a musical score! This gradual shift in the artistic process is quite significant. My work, my research, is permeated with the precepts of minimalist art, in particular the practice of the series and the possibility, through repetition, of creating something new. Donald Judd defined the work of art as an object capable of revealing the space surrounding it. I too can adopt this definition to qualify my work, and the proximity of my work with this artistic approach is manifested in this image.
Our multidisciplinary approach – design, scenography, acoustics and lighting – relies on scientifically quantifiable and measurable elements. But it is their qualitative characteristics, the ones that engage our perception and the senses, that engross us. This sensitive dimension of the invisible, the inexpressible part of the project, is essential for us, providing meaning, qualifying and singularising it.
I was particularly receptive to Farshid Moussavi's request for 'construction coordination drawings that show the full complexity of a building, beyond its visible elements', because my associate Gaëlle Lauriot-Prévost and I are very attentive to the graphic quality of the documents produced by our office, and, beyond their purely informative function, to their appeal to the senses.
Thus, in our search for a response in keeping with Farshid's instructions, we quickly decided upon Developed Horizontal Wood Blades, Wall Covering of the Dufour Pavilion, because it reveals so well the thickness of the sensitive behind the visible.