ELBPHILHARMONIE HAMBURG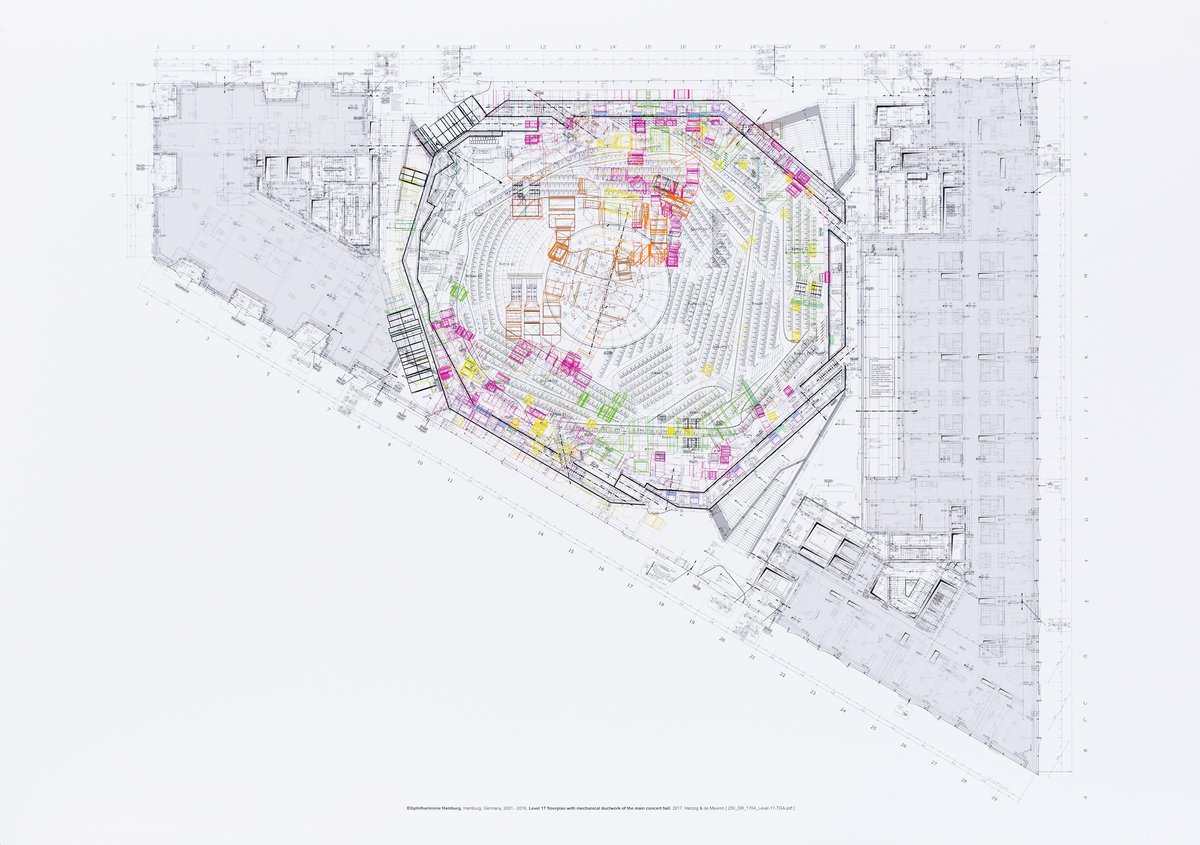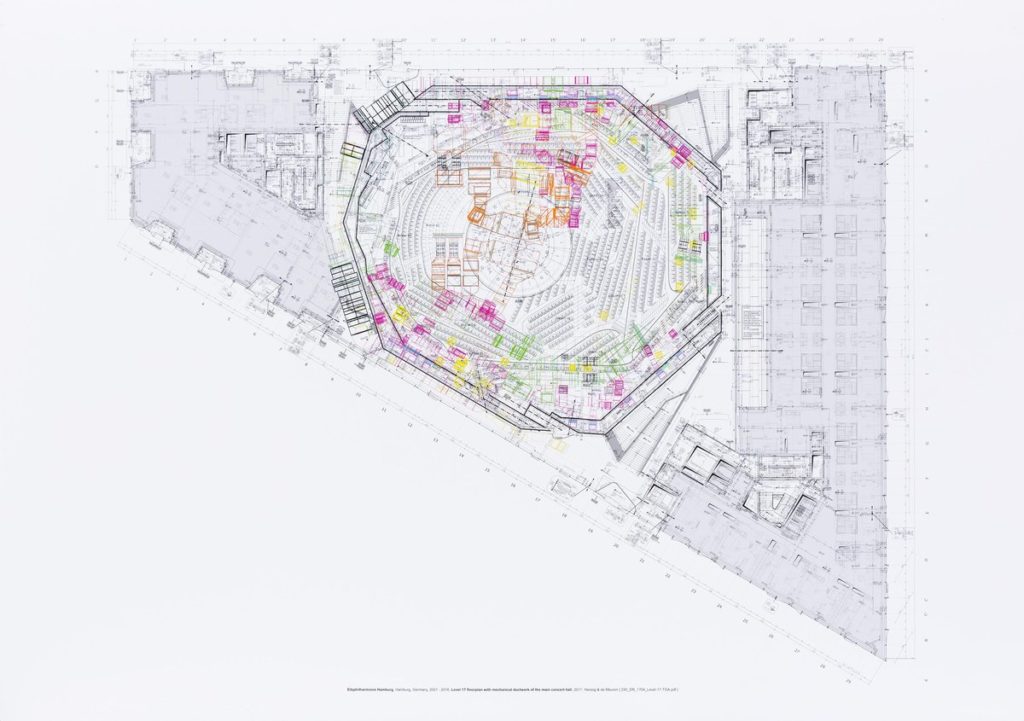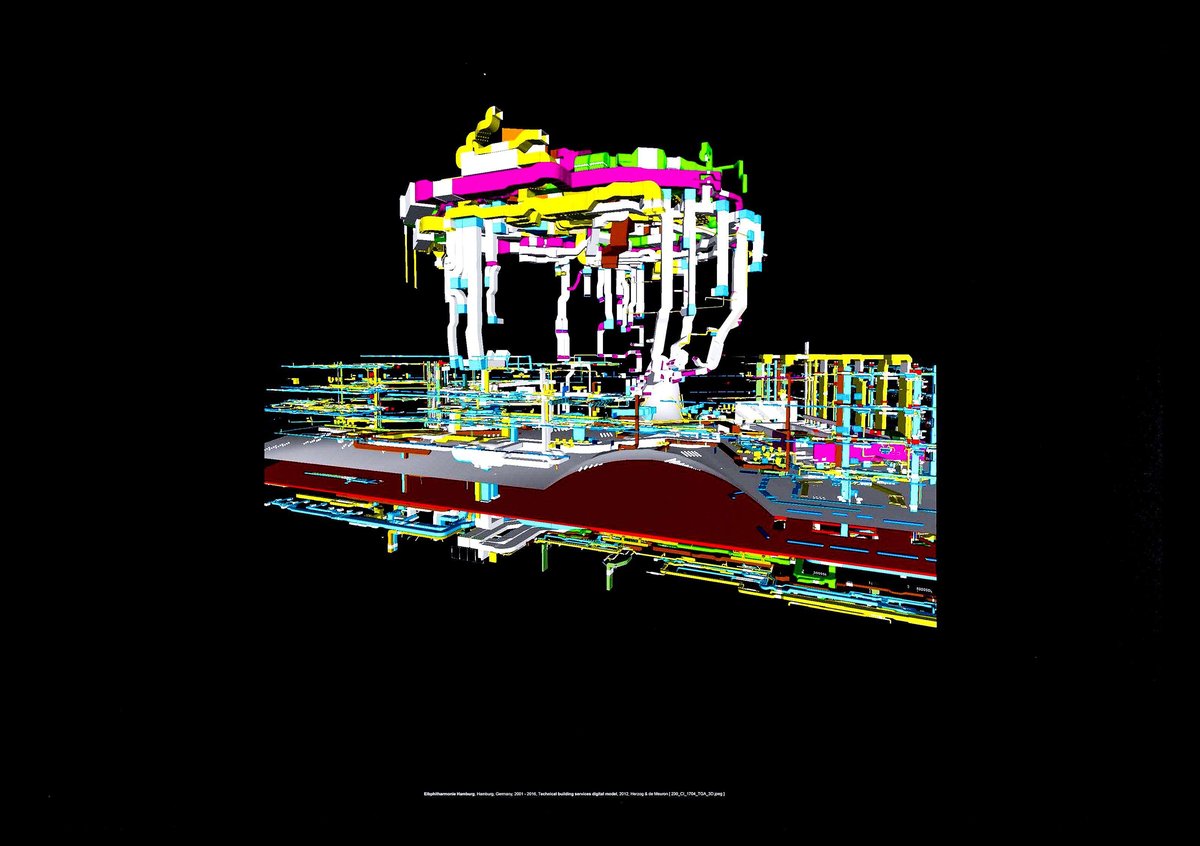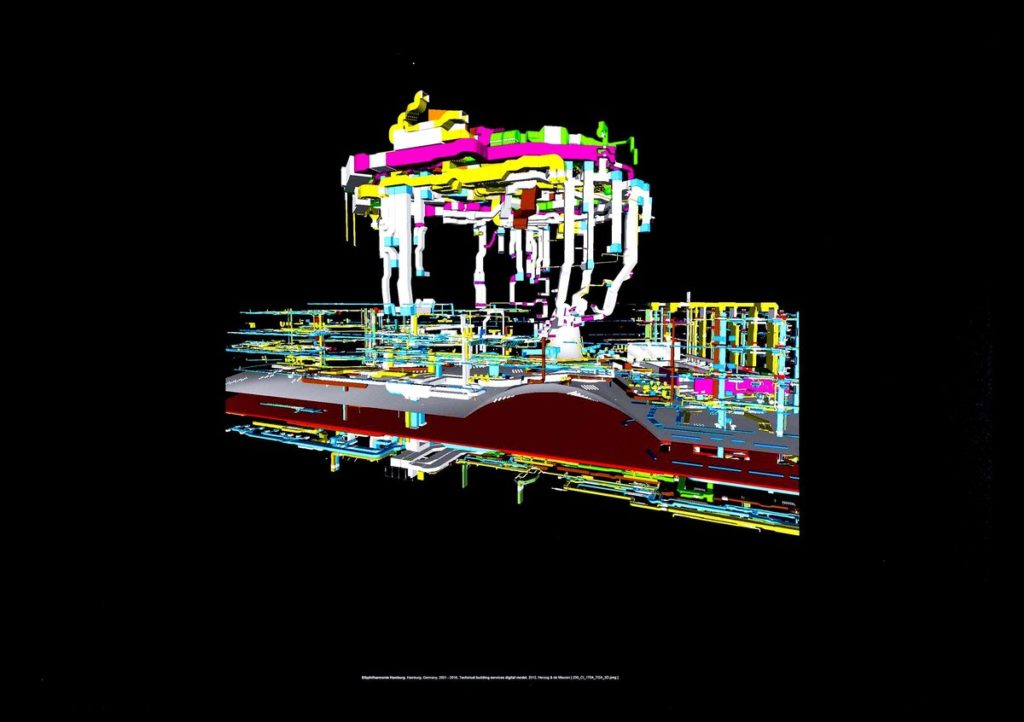 A pair of drawings – a plan and a still image from a digital model – act like X-rays revealing the hidden forces at play in a complex project that brings together public and private uses including concert halls, plazas, restaurants, hotel functions, and residences, all in one building.
The floor plan of the 17th level shows the concert hall at the heart of the project, a place precisely tuned for acoustic performance. Two concrete shells wrap the orchestra and the audience, to insulate noises from the surrounding harbour and isolate sounds from escaping to the adjacent hotel rooms to the east and residences to the west. An overlay of coloured lines map the mechanical ductwork required to perform strenuously, yet silently, for a large space designed to seat an audience of 2100.
The second image is a record of the technical building services digital model used to coordinate, three-dimensionally, the interwoven mechanical engineering systems (climate control, air circulation, fire safety, among others). Within this dense network of invisible functions, the main hall, chamber music hall, public plaza and foyers appear as empty voids – open spaces ready to be filled by people.
These drawings were two of the architectural coordination drawings included in the Royal Academy Summer Exhibition 2017, curated by Farshid Moussavi, which examined architecture as an instruction-based art.