Mies van der Rohe: Neue Stadt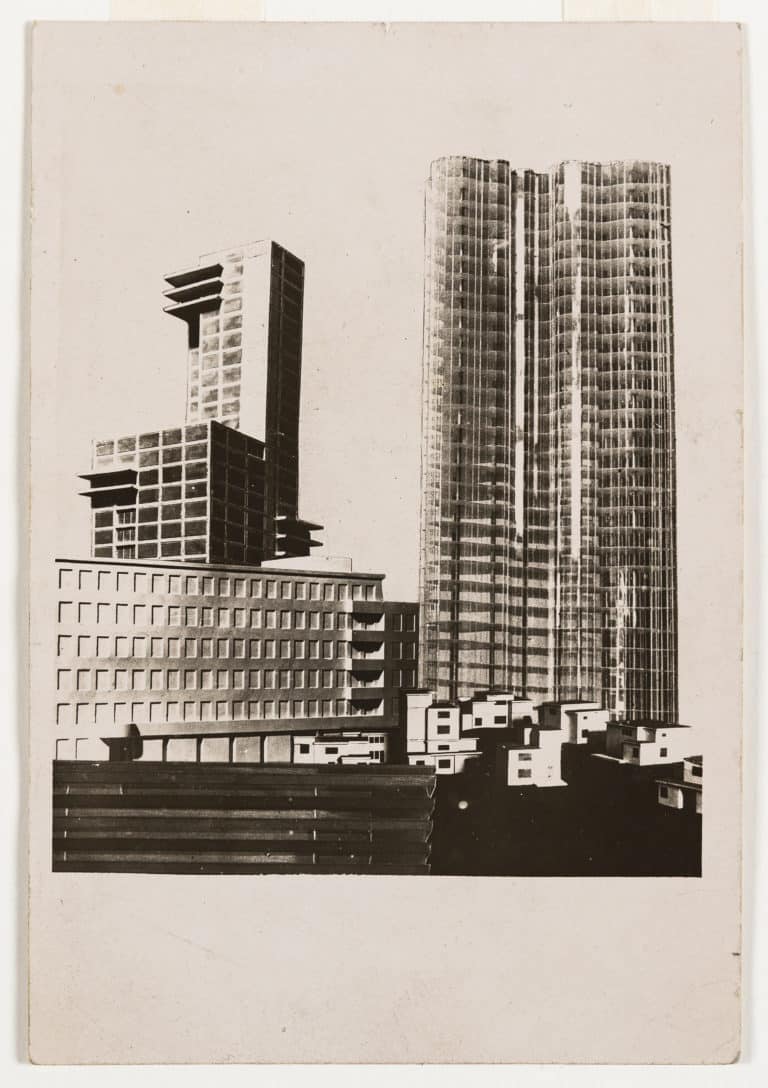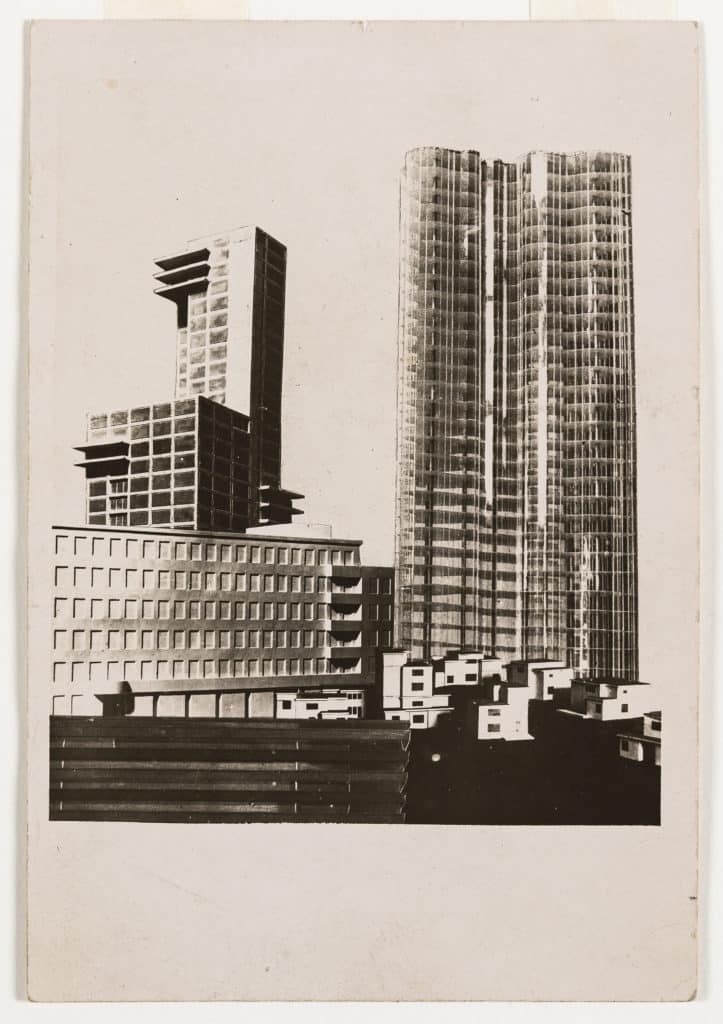 In the photographs most often reproduced of the Glass Skyscraper by Ludwig Mies van der Rohe, the tower stands in the middle of a clay model of an old city. The model acts as a presentation of an imagined reality, of what it might be when built. The beacon of the new rises above the deteriorating old.
In this photomontage the tower is brought together with models of the boldest of its contemporaries – what seems to be a model of Mies' Concrete Office Building in the foreground, another office building, the Chicago Herald Tribune competition entry by Walter Gropius and Adolf Meyer, and what could be models for Masters' Houses at Bauhaus. Most of these buildings were never built, but they were forceful demonstrations of a new type of architectural language, and through the models widely exhibited together with images widely distributed, they were, and still remain, powerful statements of the search for the new.
Unlike in the skyscraper model, here there is no juxtaposition. The buildings have been detached from all contexts and brought together to create a dynamic harmony of the new. The buildings have travelled as their images travel, and the images have been brought together by the then fashionable photomontage. Photographs as a new primary means of distributing architectural imagination have become building blocks and means to a new city. New media and the new age together construct this new city, which is not one of reality, but one of dreams.